Medical Aesthetics Market Will Grow at A CAGR of 10.4% during the Forecast Period to Reach $29.43 Billion by 2029, Says "Meticulous Research®".
Medical aesthetics include products and procedures designed to improve a person's appearance. Various surgical and nonsurgical procedures are utilized to handle consumers' different requirements. Injections of botulinum toxin, dermal fillers, chemical peels, microdermabrasion, nonsurgical skin tightening, eyelid surgery, facelift, rhinoplasty, breast augmentation, abdominoplasty, liposuction, cellulite treatment, nonsurgical fat reduction, hair removal, and tattoo removal are the major medical aesthetic procedures worldwide.
The factors such as growing adoption of minimally invasive and noninvasive aesthetic procedures, rising adoption of aesthetic procedures among the elderly to improve their appearance, and the increasing public awareness about cosmetic procedures are the driving the market. Moreover, rising adoption of aesthetic procedures in emerging economies and the growing adoption of home-use aesthetic devices is expected to create growth opportunities for market stakeholders.
Here are the top 10 companies operating in the global medical aesthetics market –
Here are the Top 10 Companies in Medical Aesthetics :
AbbVie Inc. (U.S.)

Founded in 2013 and headquartered in Illinois, U.S., AbbVie Inc. is a biopharmaceutical company that provides products focused on treating conditions such as chronic autoimmune diseases in rheumatology, gastroenterology and dermatology; oncology, virology, neurological disorders, metabolic diseases; complications associated with cystic fibrosis; pain associated with endometriosis; and other serious health conditions. The company operates as a single global business segment. However, the Product segment includes immunology, oncology, aesthetics, neuroscience, eye care, women's health, and other key products.
The company's manufacturing facilities are present in the U.S., Ireland, Italy, and Germany. Its R&D facilities are present in the U.S. and Germany. The company's products are sold worldwide directly to wholesalers, distributors, government agencies, healthcare facilities, specialty pharmacies and independent retailers from AbbVie-owned distribution centers and public warehouses. Acquired in May 2020, Allergan plc (Ireland) is a subsidiary of AbbVie. Allergan primarily focuses on key therapeutic areas, including medical aesthetics
Sisram Medical Ltd (Israel)

Founded in 2013 and headquartered in Caesarea, Israel, Sisram is involved in providing medical aesthetic products and services. The company's products and treatments portfolio includes hair removal, skin rejuvenation, acne and acne scars, body & face contouring, pigmentation & skin resurfacing, fat grafting, dermal facial fillers, skin tissue remodeling, injectables, personal care, and aesthetic dentistry. These products are offered under Alma, Copulla and Foshion, Injectables Therapy, and LMNT divisions. The medical aesthetics products are offered under Alma, Injectables therapy, and LMNT divisions.
The company has a strong presence across 90 countries worldwide.
Cutera, Inc. (U.S.)

Founded in 1998 and headquartered in California, U.S., Cutera provides laser and energy-based aesthetic systems for practitioners worldwide. The company designs, develops, manufactures, and markets light and energy-based product platforms to provide patients with aesthetic treatments. The company's product portfolio includes systems, consumables, and skincare products. It offers easy-to-use products that enable physicians and other practitioners to perform safe and effective aesthetic procedures, including treatment for body contouring, skin resurfacing and revitalization, tattoo removal, benign pigmented lesions, vascular conditions, hair removal, and toenail fungus.
The company manufactures its products with components and subassemblies supplied by vendors, assembles, and tests each product at the California facility and third-party contract manufacturers' facilities. Some of the major subsidiaries of the companies are Cutera (France), Cutera GmbH (Switzerland), Cutera Pty. Limited (Australia), Cutera SPRL (Belgium), Cutera GmbH (Germany), Cutera (Japan), and Cutera Medical Ltd. (U.K).
Cynosure, LLC (U.S.)

Founded in 1991 and headquartered in Massachusetts, U.S., Cynosure develop and markets energy-based aesthetic and medical treatment systems used by practitioners, physicians, and aesthetic business owners to offer the latest treatments to patients. The company offers a comprehensive range of devices for various aesthetic treatments, including hair removal, skin revitalization, scar reduction, gynecological health, and body contouring. In May 2022, Cynosure received an investment of USD 60 million from Clayton Dubilier & Rice, LLC (U.S.). The funds will be utilized for the innovations in the products.
El.En. S.p.A. (Italy)

Founded in 1981 and headquartered in Florence, Italy, El.En. is engaged in the production, distribution, and sales of laser systems. The company is committed to producing advanced industrial, medical and conservation laser solutions. Additionally, it controls a group of companies operating in the laser system solutions market. The company operates through two major business segments, namely, Medical and Industrial. The company offers all its medical aesthetics products through its Aesthetics sub-segment under the Medical business segment.
The company distributes its products and solutions through its subsidiaries present worldwide. Some of the major subsidiaries are Deka Mela S.r.l (Italy), Deka Japan Co., Ltd (Japan), Deka S.a.r.l (France), Asclepion Laser Technologies GmbH (Germany), Quanta System S.p.A (Italy), Cartessa Aesthetics, LLCs (Canada), Deka Medical Inc. (U.S.), and Quanta Aesthetic Lasers USA, LLC.
 Meticulous Research in its latest publication on global Medical Aesthetics Market has predicted the growth of 10.4% during the forecast year 2022-2029
Fotona D.O.O (Slovenia)

Founded in 1964 and headquartered in Ljubljana, Slovenia, Fotona develops, manufactures, and markets a comprehensive range of laser devices for defense, optical communications, industrial, dental, and medical applications. The company provides a diversified range of medical aesthetic products for various applications, including laser body sculpting and skin tightening; acne revision; onychomycosis; permanent hair removal, pigmented lesion; scar revision; skin resurfacing; tattoo removal; and vascular lesions.
Their patented solutions include the OPTOflex articulated arm, QSP (Quantum Square Pulse) and VSP (Variable Square Pulse) technologies, SMOOTH mode, and Vacuum Cell technology. In October 2021, Vitruvian Partners LLP (U.K.) acquired Fotona from a European-Asian private equity firm AGIC Capital (AGIC).
With a strong distribution network, the company has a geographical presence in more than 60 countries across the globe, apart from its direct presence in the U.S. and Europe. The subsidiaries of the company are Fotona Beauty Light (China), Fotona GmbH (Germany), and Fotona France SARL (France).
Galderma SA (Switzerland)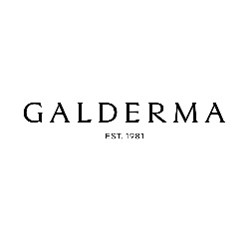 Founded in 1981 and headquartered in La Tour-de-Peilz, Switzerland, Galderma SA offers a wide range of medical and consumer skin health products through three reportable business segments, namely, Prescription, Aesthetics, and Consumers. The company provides innovative science-based solutions and products of recognized brands for healthcare providers and consumers.
The company has a geographical presence throughout Asia-Pacific, Europe, the Middle East, Africa, North America, and Latin America. The four manufacturing plants of the company are located in Canada, Sweden, France, and Brazil. The site in Uppsala, Sweden, focuses on the company's injectable aesthetics portfolio. In October 2019, Nestlé sold out Galderma for USD 10.2 billion (CHF 10.2 billion).
Merz Pharma GmbH & Co. KGaA (Germany)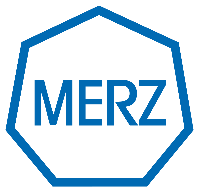 Founded in 1908 and headquartered in Frankfurt, Germany, Merz Pharma is engaged in the research, development and distribution of innovative products in aesthetic medicine and neurologically induced movement disorders areas. The company operates through three business segments, namely, Aesthetics, Therapeutics, and Customer Care. The Aesthetics segment provides its products through its subsidiary Merz Aesthetics (U.S.).
The company has a geographical presence across North America, Latin America, Europe, Asia-Pacific, and the Middle East. The company's R&D teams are present in Frankfurt (Germany), Raleigh (U.S.), and Mesa (U.S.).
Mentor Worldwide LLC (U.S.)

Founded in 1969 and headquartered in California, U.S., Mentor Worldwide is a manufacturer and supplier of medical solutions used for aesthetic purposes. Mentor is one of the major subsidiaries of Johnson & Johnson (U.S.). The aesthetic products are offered under the Surgery sub-segment of the Medical Devices business segment.
The company develops, manufactures, and markets various science and clinical-based advanced innovative products used in the medical aesthetics market. The company primarily provides aesthetic solutions used for breast augmentation and reconstruction.
MENTOR MemoryGel Breast Implants, MENTOR MemoryShape Breast Implants, and MENTOR Saline-filled Breast Implants are the major branded products manufactured by the company and distributed across the globe to serve the need of healthcare professionals and patients. The company's research and development units are located in the U.S. and the Netherlands
Sientra, Inc. (U.S.)

Founded in 2003 and headquartered in California, U.S., Sientra, Inc. is a provider of medical aesthetic solutions. The company operates through one reportable segment, namely, Plastic Surgery. Breast products of the company comprise breast implants, tissue expanders, and scar management products.
The breast implants are primarily silicone gel breast implants used in breast augmentation and reconstruction procedures. These have approximately 350 variations in shapes, sizes, fill volumes, and textures. The company has ISO 13485:2016 Quality Management Systems and regulatory certifications for breast implants and tissue expanders.
Authoritative Research on the Medical Aesthetics Market – Global Opportunity Analysis and Industry Forecast (2022-2029)
Need more information? Meticulous Research®'s new report covers each of these companies in much more detail, providing analysis on the following:
Recent financial performance
Key products
Significant company strategies
Partnerships and acquisitions
Impact of COVID-19
The Comprehensive report provides global market size estimates, market share analysis, revenue numbers, and coverage of key issues and trends.
Please download report pages and learn more: https://www.meticulousresearch.com/download-sample-report/cp_id=5028