The continuous bioprocessing market is expected to grow at a CAGR of 23.0% from 2021 to reach $429.12 million by 2028.
The growth of global continuous bioprocessing market is primarily driven by factors such as recent product launches in the continuous bioprocessing space, gradual adoption of continuous manufacturing, and global initiatives supporting the adoption of biopharmaceuticals. The shift towards bioprocessing 4.0, untapped markets in developing countries, and rising adoption of personalized medicines are expected to offer significant market opportunities.
Here are the top 10 companies operating in continuous bioprocessing market
3M Company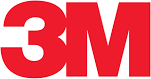 3M is a multinational conglomerate with expertise in product development, manufacturing, and marketing across various industries like consumer care, industrial safety, healthcare, and others. The company manages its operations across four business segments: Transportation and Electronics, Safety and Industrial, Consumer, and Health Care. The Health Care business segment offers oral care solutions, medical solutions, health information systems, separation and purification sciences, food safety, and drug delivery system. Separation and purification sciences include a comprehensive range of filtration products intended for the separation, classification, and purification of gases and fluids. The company provides a range of chromatography filters for biopharmaceutical applications like vaccines, recombinant proteins, chemical pharmaceuticals, and plasma fractionation.
3M sells its products through a number of distribution channels, including numerous ecommerce, retailers, traditional wholesalers, jobbers, dealers, and distributors and directly to users. The company operates 64 manufacturing facilities across 29 states in the U.S. Internationally, the company has over 97 manufacturing and converting facilities in 35 countries.
Cytiva

Cytiva is a provider of services and technologies to advance and accelerate the development and production of therapeutics. Previously, the biopharma business of GE Healthcare Life Sciences (U.S.), Cytiva is now a part of Danaher Corporation. The company offers its solutions for bioprocessing, cellular analysis, cell and gene therapy, diagnostics, enterprise solutions, genomics, lab filtration, and protein research. The company's portfolio of bioprocessing solutions consists of upstream and downstream bioprocessing, enterprise solutions for bioprocessing, and FastTrack bioprocessing services. Upstream and downstream bioprocessing involves solutions for improving Xcellerex bioreactors, HyClone cell culture media, MabSelect chromatography resins, and ÄKTA systems. Enterprise solutions for bioprocessing involve KUBio facilities and Modular FlexFactory platforms for integrated platforms. FastTrack bioprocessing services include process development, collaborative training, and manufacturing services.
Cytiva has its presence across 40 locations covering North America, Europe, Asia, Latin America, and the Middle East, and Africa. As per the company's data, in 2019, over 75% of biological therapies approved by the U.S. FDA used Cytiva's technology for manufacturing.
Thermo Fisher Scientific, Inc.

Thermo Fisher Scientific, Inc. is a biotechnology company primarily engaged in accelerating life sciences research, solving complex analytical challenges, improving patient diagnostics, and increasing laboratory productivity. The company operates through its four reportable business segments: Life Sciences Solutions, Analytical Instruments, Specialty Diagnostics, and Laboratory Products and Services. The company's life science segment consists of bioscience, genetic sciences, clinical next generation sequencing, and bioproduction. The company's bioproduction offering includes single use bioproduction solutions, production cell culture media solutions, chromatography products, rapid molecular products, and scalable solutions for the manufacturing of cell therapy-based drugs.
The company sells and markets its products and services through electronic commerce, direct sales force, third party distributors, and customer service professionals. The company serves over 400,000 customers working in the biotech and pharma space, diagnostic labs, hospitals and clinics, research institutions, government agencies, universities, and environmental, industrial quality, and process control settings.
Merck KGaA

Merck KGaA is a science and technology company aimed to improve the health and wellbeing of people and advance their lives through science and technology. The company operates its business through three segments: Healthcare, Life Sciences, and Performance Materials. The Life Sciences business segment is further categorized into Research Solutions, Process Solutions, and Applied Solutions. Process solutions provide drug manufacturers with process development technologies and expertise, including continuous bioprocessing. The company operates in the continuous bioprocessing market through its Process Solutions business unit (a part of the Life Sciences segment).
The Life Science business sector has 59 manufacturing sites across the globe and more than 100 distribution centers. The sector has corporate offices, manufacturing units, and distributors across Argentina, Germany, France, Romania, Colombia, Japan, Brazil, Belgium, Croatia, the U.S., and Iraq, among others. The company's life science segment serves various clients catered across a range of geographies, namely, North America, Europe, Asia Pacific, MEA, and Latin America.
Sartorious AG

Sartorious AG, assists biopharma research and development and manufacturing companies. The company conducts its operations through two divisions: Lab Product and Services and Bioprocess Solutions. The Bioprocess Solutions division offers products and services for biopharma production. Some of the technologies under Bioprocess Solutions include cell line technologies, bioreactors, cell culture media, products for the separation, purification and concentration, and storage and transportation products.
The company markets its products directly through sales representatives. The company expanded its direct sales operations in the Asia Pacific with the acquisition of a sales partner in Taiwan in 2012, particularly from Bioprocess Solutions. The company's Bioprocess Solutions segment has a well-developed production network, with the largest production sites located across France, Germany, and Puerto Rico. The company also manufactures in Switzerland, India, the U.K., Tunisia, and the U.S.
Repligen Corporation

Repligen Corporation is a global life science company specializing in the development and commercialization of innovative bioprocessing technologies and systems, increasing flexibility and efficiencies in biologics manufacturing. The company's bioprocessing business involves four main franchises: Filtration, Chromatography, Process Analytics, and Proteins. The chromatography franchise includes products for development, downstream purification, manufacturing, and quality control of biologics. The company entered the filtration technology market in 2014 after the acquisition of XCell Alternating Tangential Flow ("ATF") assets from Refine Technology LLC (U.S.), which have applications in continuous cell culture processing. The company also has a portfolio of process analytics products complementing its product offering. Further, through the proteins segment, the company assists upstream bioprocessing.
The company's bioprocessing products are majorly sold to biopharmaceutical development companies, life sciences companies, and contract manufacturing organizations. The company's manufacturing facilities are located in Waltham, Massachusetts; Rancho Dominguez, Marlborough, Massachusetts, Texas; California; Irving, Lund, Sweden; Bridgewater, New Jersey; and Weingarten, Germany.
Eppendorf AG

Eppendorf AG is a life science company involved in the manufacturing and selling of laboratory instruments, consumables, and services. The company operates in four business segments: Separation & Instrumentation, Consumables, Liquid Handling, and Lab Solutions, under which it manufactures and sells products like manual and automatic pipettes, centrifuges, dispensers, spectrometers, mixers, DNA amplification equipment, fermenters and bioreactors, ultra-low temperature freezers, shakers, CO2 incubators, cell manipulation systems, single use bioreactor systems and consumables like test tubes, microtiter plates, and pipette tips.
The company has a direct presence in about 26 countries, and it is present in all other markets through distributors. As a part of the innovation initiative, the company had undertaken agile product development across its global operations in 2019, under which the company introduced about 20 products in 2019.
Applikon Biotechnology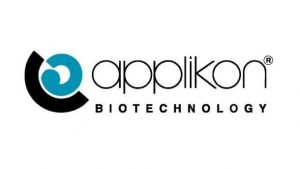 Founded in 1973 and is headquartered in the Netherlands, Applikon Biotechnology develops and supplies advanced bioreactor systems from lab scale to pilot and production scale. The company supports the pharma industry and industrial microbiology in upstream processing by implementing scalable platforms from initial screening through full scale development. The company offers cultivation systems, process controls, software, turnkey systems, process analytics, perfusion, and integrated solutions for various industries like bio-fuels, pharma, regenerative medicine, academia, and food. The company's Applikon BioSep System is a cell retention device for high quality perfusion processes, which uses a high frequency resonant ultrasonic waves for cell separation instead of physical membrane or mesh.
The company underwent facility expansion in June 2017. The company has a global distribution network covering over 35 countries. In December 2019, the company announced an acquisition of 100% shares in Applikon Biotechnology B.V. from Applikon Biotechnology Holding B.V. The company has an annual sale of USD 47.61 million (SEK 450 million)
Pall Corporation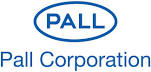 Pall Corporation is a manufacturer of high tech separation, filtration, and purification instruments serving diverse needs of customers for various application industries. Pall Life Sciences and Pall Industrial are the primary operating segments of the company. The company's life sciences business provides products and services that support the discovery, development, and production of medicinal products, including vaccines, biotech drugs, cell therapies, and pharmaceuticals. The life science offerings include depth filtration, sterile filtration, chromatography hardware, and purification platform, and bio containers.
The company is present across 80 locations worldwide. In 2015, Danaher Corporation (U.S.) completed the merger of U.S. based Pentagon Merger Sub, Inc, after which an indirect wholly owned subsidiary of Danaher Corporation, Pall Corporation, was formed.
Bionet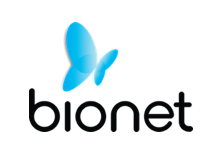 Incorporated in 1999 and headquartered in Mercia, Spain. Bionet is a manufacturer of laboratory, pilot, and industrial equipment and software for the bioprocessing industry. The company also provides bioprocess related services for the companies providing biomolecules through the cell culturing process and microbial fermentation. The company's portfolio of bioprocessing solutions includes automation software solutions, bioreactors/fermenters, auxiliary equipment like cleaning in place systems, and tangential filtration. For industrial clients, the company provides complete bioproduction plants, integrating the company's proprietary equipment with technologies like centrifuges, homogenizers from other vendors. The company also provides services like operation and maintenance activity, qualification, and technology election. Bionet is also part of international R&D institutions, organizations, and projects such as CETENMA, ASEBIO, CITEM, BRIDGE2020, GREENPGAS, PROGRAMA "HORIZONTE PYME", GREEN PROTEIN, and FABRICACIÓN DEVACUNAS. The company has also been ISO 9001:2015, certified by AENOR for its quality management systems.
Amidst this crisis, Meticulous Research® is continuously assessing the impact of COVID-19 pandemic on various sub-markets and enables global organizations to strategize for the post-COVID-19 world and sustain their growth. Let us know if you would like to assess the impact of COVID-19 on any industry here- https://www.meticulousresearch.com/download-sample-report/cp_id=5079
Authoritative Research on the Continuous Bioprocessing Market – Global Opportunity Analysis and Industry Forecast (2021-2028)
Need more information? Meticulous Research®'s new report covers each of these companies in much more detail, providing analysis on the following:
Recent financial performance
Key products
Significant company strategies
Partnerships and acquisitions
The Impact of COVID-19 on the Continuous Bioprocessing Market
The Comprehensive report provides global market size estimates, market share analysis, revenue numbers, and coverage of key issues and trends.
Please download report pages and learn more: