The Europe EV Battery Market is expected to reach a value of $94.41 billion by 2029, at a CAGR of 45.8% during the forecast period 2022–2029. The growth of this market is mainly attributed to the increasing adoption of EVs in Europe, decreasing battery prices, and increasing localization of battery manufacturing capabilities. The growing deployment of battery-as-a-service is expected to provide significant growth opportunities for electric vehicle batteries providers in the coming years. However, potential shortfall in lithium supply is expected to hinder the growth of this market to a notable extent. Safety issues in electric vehicle batteries such as over-charging, un wanted electrochemical reactions, and ignition of combustible materials are posing significant challenges to the manufacturers of electric vehicle batteries in this market.
Here are the top 10 companies operating in the Europe EV Battery Market
Northvolt AB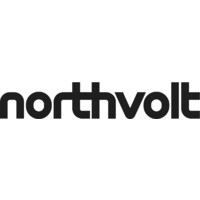 Northvolt AB (Northvolt) is a Swedish company engaged in developing and manufacturing batteries. The company specializes in lithium-ion batteries for electric vehicles. The company's offerings include cells, energy storage systems, voltblock, voltpack, voltpack mobile, and battery recycling. In addition, the company also provides solutions for the automotive, disruptor, energy storage, grid, industrial, micromobility, and portable sectors. The company's battery gigafactory is situated in northern Sweden, and its R&D facility is located 100 kilometers west of Stockholm. In 2021, the company acquired Cuberg Inc. (U.S.), gaining access to the technology required for enhancing the range of its electric-vehicle batteries to increase their technology leadership and market presence in the electric vehicle batteries market.
Lithium Werks B.V.

Lithium Werks B.V. (Lithium Werks) is a company engaged in designing, engineering, and manufacturing lithium-ion phosphate batteries. The company provides battery and portable power equipment. The company provides solutions for energy storage systems, transportation, marine, and industrial sectors. The company has offices in the U.S, Netherlands, U.K., Norway, and China.
The company is actively engaged in acquisitions as a primary strategy for expanding its market share. For instance, in 2018, Lithium Werks acquired A123 Systems' manufacturing plants located in Changzhou, China. With this acquisition, Lithium Werks took over the customer relationships associated with the Changzhou business in China, Europe, and the U.S. In the same year in February, Lithium Werks announced the acquisition of Valence Technology, Inc., along with all of Valence's assets, including customer relationships, global manufacturing, sales, distribution locations, and Valence's Proprietary Lithium Magnesium Iron Phosphate intellectual property (IP), trademarks, and inventory.
Faradion Limited

Faradion Limited provides sodium-ion battery technology. The company has developed an IP portfolio to cover numerous aspects of Na-ion technology. Na-ion technology offers various benefits, such as strong performance, superior safety, and sustainability. Some of the company's partners are Haldor Topsoe Inc (Denmark), University of Oxford, Jaguar (U.K.), and Sharp Corporation (Japan). Faradion is actively engaged in partnerships and collaborations with stakeholders of electric mobility around the world to increase their market presence. For instance, in 2021, Faradion collaborated with Phillips 66 (U.S.), an energy company, to develop lower cost and higher performing anode materials for sodium-ion batteries. In 2020, Faradion partnered with Infraprime Logistics Technologies (India) to develop highenergy sodium-ion batteries for commercial vehicles in the Indian market.
BMZ Holding GmbH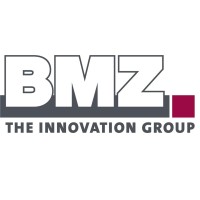 BMZ Holding GmbH is a German company offering individual integration of e-bike components and developing lithium-ion batteries. Companies' products include e-mobility, drive systems, energy storage, power & garden tools, medical, industrial, and charger systems. BMZ E.Volution Center develops around 200 new battery systems per year for cars, bicycles, gardening tools, medical devices, and other applications. This center develops all the components of a modern high-performance lithium-ion battery, from concept to series production. The company has its manufacturing facilities in Japan, the U.K., and France. As of March 2021, the company had a headcount of more than 1,800 employees globally.
DRÄXLMAIER Group
DRÄXLMAIER Group specializes in wiring harness systems, battery systems, modern electrical and electronic components, and interiors. The company provides products like electrical systems, e-mobility systems, connector systems, and interior systems. The company supports premium automobile manufacturers such as Audi, BMW, Jaguar, Land Rover, Maserati, Mercedes-Benz, MINI, Porsche, Rolls-Royce, and Volkswagen. The company has its presence across Europe, Asia, America, and Africa. As of March 2021, the company had a headcount of more than 75,000 employees globally.
Meticulous Research in its latest publication on Europe EV Battery Market has predicted the growth of 45.8% during the forecast year 2022-2029.

E4V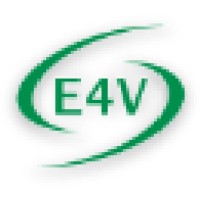 E4V provides battery management systems for electric vehicle manufacturers. The company designs and develops lithium-ion battery solutions based on the Lithium-Ion Iron Phosphate (LiFePO4) technology. The company has developed stationary solutions for energy storage with a modular rack solution to address specific demands and a high-density rack for high energy applications and intermediate markets.
Britishvolt Limited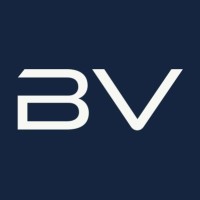 Britishvolt Limited operates as a battery manufacturing company located in the U.K. The company produces and invests in battery products for plug-in, electricity, and electronic cars. The company has its gigafactory based in Northumberland. The company is fully committed to creating environmentally friendly, low-carbon lithium-ion batteries. The company investors include Ridge, Siemens, Barclays, and Marsh.
Ilika PLC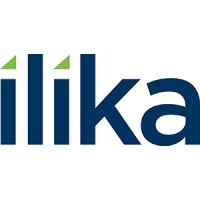 Ilika plc develops solid-state battery technology. The company has been working with solid-state battery technology since 2008 and has developed a type of lithium-ion battery, which, instead of using liquid or polymer electrolyte, uses a ceramic ion conductor. Ilika is currently manufacturing Stereax batteries on a pilot line. The company designs its solutions for Industrial IoT, MedTech, EV, and Consumer Electronics applications. Goliath is the company's development program for high energy density, fully solid-state pouches at the Wh-level. Goliath is Ilika's Wh-level solid-state battery technology for electric vehicles and cordless consumer electronics. These solid-state lithium cells have the potential to achieve extended range and faster charging versus traditional EV batteries.
The company provides its products globally in Asia, Europe, North America, and the U.K. As of April 2021, the company had a headcount of more than 51 employees globally. In 2021, Ilika collaborated with Comau, a part of an Advanced Propulsion Centre (APC). This collaboration aimed to scale up manufacturing activities of Ilika's Goliath solid-state technology to ensure delivery of Ilika's batteries to the global marketplace cost-effectively and within the quickest time frame.
Johnson Matthey PLC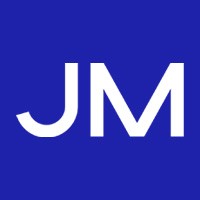 Johnson Matthey Plc engages in the manufacturing of catalysts, pharmaceutical materials, and pollution control systems. The company operates through four reportable segments: Clean Air, Efficient Natural Resources, Health, and New Markets. The company provides its solutions to automotive, chemicals, pharmaceutical and medical, oil and gas, agrochemicals and fertilizers, food and beverage, energy generation and storage, glass, and other industries. The company operates globally across North America, Europe, China, and the Rest of the World. The company has a presence across 30+ locations around the world. As of March 2021, the company had a headcount of more than 6,289 employees globally.
Leclanché SA
Leclanché SA is a German company engaging in the design, development, and manufacturing of customized and turnkey energy storage solutions for electricity generation and transmission, mass transportation, heavy industrial machines, and specialty battery systems.  The company operates through three reportable segments: e-Transport Business Unit, Stationary Business Units, and Specialty Business Unit. The company provides high energy storage solutions using lithium-ion cell technologies. The company specializes in technologies related to cells, modules, battery management systems, and energy management systems.
The company is actively engaged in new product launches and product developments to augment its market share. For instance, in 2021, Leclanché SA launched a high-energy 65 Ah lithium-ion pouch cell to increase the range and operating time of buses and trucks. The new GL 65 Ah G/NMC (graphite/nickel manganese cobalt oxide) cells are specially designed for energy-intensive applications.
In June 2021, Leclanché SA launched a new generation of lithium-ion battery modules for energy-intensive e-transport applications. The new module is compatible with LTO 34Ah, G/NMC 60Ah, and G/NMC 65Ah cells. The modules are designed to support up to 800A in continuous current and enable a battery system of up to 1'200V with a functionally safe battery management system.
Authoritative Research on the Europe EV Battery Market -Opportunity Analysis and Industry Forecast (2022-2029)
Need more information? Meticulous Research®'s new report covers each of these companies in much more detail, providing analysis on the following:
Recent financial performance
Key products
Significant company strategies
Partnerships and acquisitions
The Comprehensive report provides global market size estimates, market share analysis, revenue numbers, and coverage of key issues and trends.