The Li-ion Battery Recycling Market is projected to grow at a CAGR of 21.3% from 2023 to 2030. The growth of this market is mainly driven by the increasing demand for electric vehicles, the surge in need to manage the disposal of used batteries, and the declining prices of batteries. Further, growing government incentives for battery recycling and the rising recovery of valuable materials are expected to create growth opportunities for the players operating in this market. Advancement in recycling technology is the major trend in the Li-ion recycling market.
However, the lack of proper recycling infrastructure restrains the growth of the global Li-ion recycling market. The high cost of Li-ion recycling is a major challenge for market growth.
Here are the Top 10 Companies Operating in the Li-ion Battery Recycling Market
Glencore plc (Switzerland)

Founded in 1974 and headquartered in Zug, Switzerland, Glencore plc is engaged in the recycling of end-of-life electronics, lithium-ion batteries, and other critical metal-containing products such as copper, nickel, cobalt, zinc and precious metals. The company processes complex input materials such as lithium-ion batteries to support the battery supply chain. Glencore also recycles a wide range of metal-containing scrap materials, including brass, turnings and residues such as trash, sludge, hydroxide, dust, incinerator slag, and various copper-bearing material from end-of-life processing of automobiles.
The company operates through two business segments, namely, Industrial and Marketing, and produces and markets a wide range of metals and minerals, such as copper, cobalt, zinc, nickel, and ferroalloys. Furthermore, the company also markets aluminum /alumina and iron ore from third parties.
Li-Cycle Holdings Corp. (Canada)

Founded in 2016 and headquartered in Toronto, Canada, Li-Cycle Holdings is a leader in lithium-ion battery resource recovery and lithium battery recycling. The company processes battery manufacturing scrap and end-of-life batteries to produce black mass, a type of e-waste comprising crushed and shredded battery cells and other intermediate products. Li-Cycle sources material for recycling from three key sources: battery manufacturing scrap; damaged, defective, or recalled lithium-ion batteries; and end-of-life lithium-ion batteries. The company has a strong geographic presence across the United States and Canada through its subsidiaries and strong distribution network.
Umicore SA (Belgium)

Founded in 1989 and headquartered in Brussels, Belgium, Umicore is a provider of recycling services for lithium-ion, lithium polymer, and nickel metal hydride batteries. The company's recycling facilities and plants recover various precious and non-ferrous metals from various sources, including industrial residues, electronic scrap, batteries, automotive and industrial catalysts, and fuel cells. Additionally, the company develops customized materials with processes that accommodate health and safety, recyclability, cost efficiency, waste reduction, and energy efficiency throughout the value chain.
Umicore operates through three business segments, namely, Catalysis, Energy & Surface Technologies, and Recycling. The Recycling segment offers battery recycling solutions and recovery of jewelry and industrial metals.
Tata Chemicals Limited (India)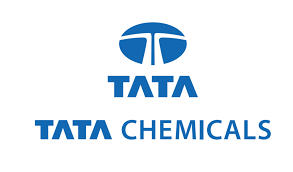 Incorporated in 1939 and headquartered in Mumbai, India, Tata Chemicals Limited is engaged in manufacturing chemical products and offering basic and industrial chemicals, fertilizers, and other consumer products. The company's lithium-ion battery business supports a circular economy. Tata Chemicals operates through two business segments, namely, Basic Chemistry Products and Specialty products. The Specialty Products segment offers agro sciences solutions, nutritional sciences solutions, and material sciences solutions, including nano zinc oxide, specialty silica, energy storage solutions and recycling of lithium-ion batteries.
Tata Chemicals has a strong geographic presence across America, Europe, Asia, Africa, and other regions through its subsidiaries and strong distribution network.
Fortum Corporation (Finland)

Founded in 1998 and headquartered in Espoo, Finland, Fortum Corporation is engaged in CO2-free power generation, electricity sales, district heating, and recycling and waste solutions. The company offers various waste recycling services such as battery recycling which includes end-of-life services and recycling solutions for lithium-ion batteries and recovery the valuable battery materials for reuse; plastic recycling of post-consumer plastic waste; ash recycling solutions for waste-to-energy and other industrial residues and recovery of valuable materials for reuse; metal recycling for collecting and sorting different kinds of metal waste and recycled metal granulates for industrial needs; and waste management.
Fortum operates through five business segments, namely, Uniper, Generation, Consumer Solutions, City Solutions, and Russia. The City Solutions segment comprises heating, cooling, waste-to-energy, and circular economy solutions, as well as solar power generation, services, and the development of new biomass-based businesses.
Meticulous Research in its latest publication on Li-ion Battery Recycling Market has predicted the growth of 21.3% during the forecast year 2023-2030.

Attero Recycling Pvt. Lyd. (India)

Founded in 2008 and headquartered in Uttar Pradesh, India, Attero Recycling provides recycling and waste management services. The company recycles various products to extract reusable materials such as mobile phones; display units such as cathode ray tubes (CRT) and TFT and flat panel displays; IT goods such as electronics ranging from desktops, laptops, and servers to printers, scanners, and copiers; electronic printed circuit boards such as significant quantities of metals such as lead, copper, and nickel; and Li-ion battery.
Attero Recycling has a strong geographic presence across India, South Korea, Australia, and Hungary through its strong distribution network.
Lithion Recycling Inc. (Canada)

Founded in 2018 and headquartered in Quebec, Canada, Lithion Recycling is engaged in recycling lithium-ion batteries from electric vehicles and portable electronics to recover valuable materials and end-of-life and production waste of lithium-ion batteries. The company established its first recycling plant, Lion Project, in 2018, which recycles 200 metric tonnes of batteries annually.
Lithion Recycling uses an innovative combination of hydrometallurgy-based extraction processes to recycle lithium-ion batteries. The company has a strong geographic presence across North America and Europe through its strong distribution network.
Duesenfeld GmbH (Germany)

Founded in 2017 and headquartered in Lower Saxony, Germany, Duesenfeld GmbH is a pioneer in the recycling of lithium-ion batteries and has developed processes that do not require the usual melting or heating of the battery modules. The company's process combines mechanical, thermodynamic, and hydrometallurgical processes and is protected by patents. Duesenfeld GmbH has a strong geographic presence across Germany through its strong distribution network.
Trishulavel Eshan Pvt Ltd (Li-Circle) (India)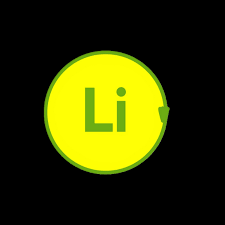 Founded in 2020 and headquartered in Karnataka, India, Trishulavel Eshan is engaged in recycling the lithium-ion batteries used in various applications such as portable electronic devices such as cell phone lithium-ion batteries, laptop lithium-ion batteries, and other e-devices; energy storage systems such as telecom batteries, grid storage batteries, and renewable energy storage batteries; and electric vehicle batteries. The company also focuses on collecting all types of lithium-ion waste, such as battery waste and manufacturing waste. Trishulavel Eshan Pvt. Ltd. has a strong geographic presence across India through its strong distribution network.
American Battery Technology  Company (U.S.)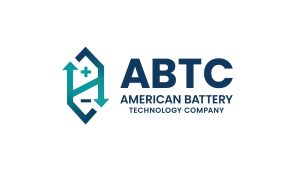 Founded in 2011 and headquartered in Nevada, U.S., ABTC develops a lithium-ion battery recycling system that can recycle batteries of a wide range of form factors such as packs, modules, cylindrical cells, prismatic cells, etc., and a wide range of cathode chemistries such as cobalt oxide, nickel-cobalt-aluminum oxide, nickel-cobalt-manganese oxide, nickel-oxide, and manganese-oxide. ABTC offers hydrometallurgical processes to recycle batteries and extract raw materials from primary resources. The company provides a closed-loop battery recycling process, which separates and recovers critical materials from end-of-life batteries and purifies battery metals. The company also designs integrated battery recycling systems based on a strategic de-manufacturing approach.
Authoritative Research on the Li-ion Battery Recycling Market – Global Opportunity Analysis and Industry Forecast (2023-2030)
Need more information? Meticulous Research®'s new report covers each of these companies in much more detail, providing analysis on the following:
Recent financial performance
Key products
Significant company strategies
Partnerships and acquisitions
The Comprehensive report provides global market size estimates, market share analysis, revenue numbers, and coverage of key issues and trends.