The future of healthcare Industry looks promising as technology looks to enable a whole new era of automation to add speed, secure and accuracy to the industry. For instance, using chatbots in the healthcare industry is a promising way to handle patients and clients better ways.
Healthcare chatbots are artificial intelligence-based solutions with natural language processing capabilities allowing healthcare organizations such as healthcare providers, healthcare payers, and telehealth providers to give people access to trusted and relevant healthcare services and information.
The North America market for healthcare chatbots is expected to grow at a highest CAGR. Factors such as rise in usage of mobile apps to gather healthcare information, high adoption of social network embedded chatbots, and large investments by healthcare technology developers to boost the use of healthcare chatbots are driving the growth of the chatbots market in North America.
The global healthcare chatbots market is expected to reach $703.2 million by 2025 from 183.3 million in 2019, growing at a CAGR of 25.1%. 
Here are the top 10 companies in Healthcare Chatbots Market 
Baidu, Inc.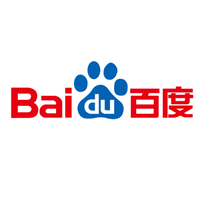 Founded in 2000 and headquartered at Beijing, China, Baidu, Inc. is a technology-based media company engaged in providing Chinese language internet search through its website Baidu.com. The company serves the internet search users and also provides a platform for businesses to reach potential customers. The company primarily operates in China. The company classifies its operations into two operating segments: Baidu Core and iQiyi. The business distributors of Baidu Core products and services provide numerous services, including identifying customers, collecting payments, assisting customers in setting up accounts with us, suggesting keywords to maximize ROI and engaging in other marketing and educational services aimed at acquiring customers.
The Company offers Baidu Core products and services directly and through distribution network. The Company has direct sales presence in Beijing, Shanghai, Suzhou and major cities in Guangdong Province, covering the major regional markets for online marketing services.
Sensely Inc.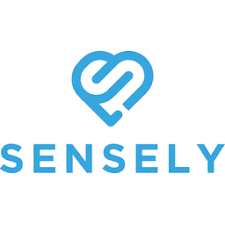 Founded in 2013, and headquartered at California, U.S., Sensely is involved in development of clinical assistance platforms that help clinicians to manage their patients based on the severity of the symptoms and get a better understanding of their health conditions. The solutions provided by the company updates the patients by communicating their symptoms, past medical treatment history, and recovery progress on their mobile, web, or television platform. The patients can connect with the hospitals of other healthcare providers and integrated health institutions by mode of speech recognition, video augmented reality, and medical devices.
The company has collaboration with various academic institutes and organizations with clinical settings. The key collaborators are NHS, Mayo Clinic, and Texas Medical Center
Your.MD Limited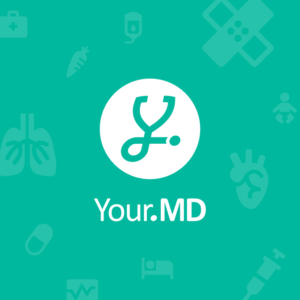 Founded in 2013, headquartered at London, U.K., Your.MD Limited develops personalized health assistant application to smartphone users worldwide. The application provides users with information on how to identify, treat, and live with conditions; possible causes; and what steps should be taken to remedy illness, including when to see a doctor.
The company relies on proprietary algorithms to provide users with comprehensive information about their conditions, possible causes, and what steps they could take to remedy their illness, including when to see a doctor.
Babylon Health Services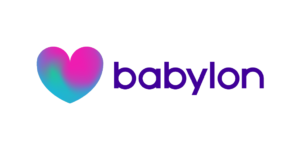 Founded in 2013 and headquartered at London, U.K., Babylon Health Services operates a subscription based mobile healthcare application. Its platform provides remote consultations with doctors and health care professionals via text and video messaging. The service also allows users to receive drug prescriptions, referrals to health specialists, and book health exams.
The company has its operation in the U.K. and Rwanda and plans to open its operation in China, the U.S., and Middle East.
HealthTap, Inc.

Founded in 2010 and headquarters at California, U.S., HealthTap, Inc., operates an online platform that connects people looking for health information to a network of doctors that answer their health questions. The health network consists of over 6,000 physicians and 600 healthcare institutions. The Company enables medical students to review health questions and craft personalized answers, which get reviewed by experienced doctor-mentors who provide feedbacks and edit the answers.
The company provides its services through its mobile application.
"Meticulous Research in its latest publication on 

Healthcare Chatbots Market

has predicted the growth of 25.1% during the forecast year 2019-2025".
Buoy: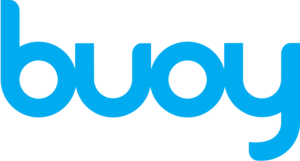 Founded in 2014 and headquartered at Massachusetts, U.S., Buoy Health, Inc. develops software that would analyze the symptoms communicated by users, give out a list of possible diagnoses, and guide them toward next steps for their care. Buoy flips the script by using advanced artificial intelligence to resemble a chat with doctor—where patients get an accurate analysis of their symptoms and learn where to go and what to do next.
Buoy's algorithm analyzes answers in real-time and decides the most important question to ask next.
Infermedica SP

Founded in 2012, Infermedica is headquartered at Wroclaw, Poland. The company provides artificial intelligence technology solutions for healthcare companies. The company offers API to build intelligent diagnostic applications for patients and providers. It provides Infermedica, a suite of ready-to-use tools to create health analytics, such as HealthLoop, a platform that enables medical practices to monitor signs and symptoms, and communicate with patients during the recovery process; Healthform, an intelligent health assessment tool for clinics and hospitals that offers a patient to undergo a voluntary prescreening prior to seeing a doctor; and Symptomate that enables users to obtain preliminary information regarding potential conditions, and then make an appointment with a suitable physician.
The company's tools also enable users to create medical applications, including DxMate, a medical decision support system.
ADA Digital Health, Ltd.
ADA Digital Health, Ltd. was incorporated in 2011 and headquartered at Berlin, Germany. The Company is a provider of AI based health applications. The company operates a mobile application for healthcare advice. Based on a description of conditions and symptoms, users of the platform can receive medical feedback on what treatment they should seek. The diagnoses are based on inputs by medical doctors, and customized through intelligent AI technology.
The Company offers a mobile solution that can save time and resources for healthcare systems to provide personalized medical feedback.
PACT Care BV

Incorporated in 2018 and headquartered at Amsterdam, Netherlands; PACT Care BV is into building the platform that connects people with the services, resources and people they need for health.
PACT is a flexible software development company focused at health care.
Woebot Labs, Inc.

Incorporated in 2017 and headquartered at California, U.S. Woebot Labs, Inc. develops health care software. The Company offers a platform that makes therapy accessible and stigma-free for patient suffering from anxiety, depression, and mental health issues. The solutions provided by the company are available in more than 120 countries globally.
Woebot has seen 50 percent month-over-month growth in last quarter of 2017, receives more than two million messages a week, and is used in more than 130 countries around the world as a free, accessible tool to receive quality mental health care.
Amidst this crisis, Meticulous Research® is continuously assessing the impact of the COVID-19 pandemic on various sub-markets and enables global organizations to strategize for the post-COVID-19 world and sustain their growth. Let us know if you would like to assess the impact of COVID-19 on industry here with Sample PDF
Authoritative Research on the Healthcare Chatbots Market – Global Opportunity Analysis and Industry Forecast (2019-2025)
Need more information? Meticulous Research®'s new report covers each of these companies in much more detail, providing analysis on the following:
Recent financial performance
Key products
Significant company strategies
Partnerships and acquisitions
Impact of Covid 19 on Healthcare chatbot Market
Comprehensive report provides global market size estimates, market share analysis, revenue numbers, and coverage of key issues and trends.
Please download report pages and learn more: https://www.meticulousresearch.com/download-sample-report/cp_id=4962