Vaccines are the cornerstone of managing infectious disease outbreaks and are the unquestionable means to defuse pandemic and epidemic risk. The faster a vaccine is deployed, the faster an outbreak can be controlled. Since the first vaccine for smallpox, vaccines have continued and proved to be cost-effective to prevent diseases. Therefore, due to its benefits, the demand and adoption for vaccination are continually rising.
The world today is increasingly becoming interconnected, where cross-border traveling allows diseases to spread quicker. Today, many vaccine manufacturers are focusing their efforts on developing vaccines to prevent diseases of epidemic potential, and subsequently improving the priority of such vaccines globally and creating market potential.  The Vaccines Market is valued at $187 billion in 2021, with COVID-19 vaccines contributing $137 billion.
Here are the top 10 companies operating the Vaccines Market –
Sanofi Pasteur

Incorporated in 1994 and headquartered at Paris, France, Sanofi is one of the leading players in the pharmaceuticals market. The company is engaged in the research, development, manufacture, and marketing of therapeutic solutions. The company operates through three segments, namely, pharmaceuticals, consumer health, and vaccines via Sanofi Pasteur. The company sells vaccines in five areas: pediatric vaccines, influenza vaccines, adult and adolescent booster vaccines, meningitis vaccines, and travel and endemic vaccines.
Sanofi Pasteur SA operates in about 150 countries. Annually, more than 500 million people around the world receive company vaccines and the unit provides more than 1 billion vaccine doses.
Merck & Co. Inc.

Founded in 1891 and headquartered at New Jersey, U.S.; Merck & Co., Inc. (Merck) is a global research-driven pharmaceutical company engaged in the discovery, development, manufacturing and selling of pharmaceuticals and vaccines for human and animal healthcare markets. The Pharmaceutical segment of the company includes human health pharmaceutical and vaccine products.
The company has a strong footprint across the globe. Outside the US, the company has its major operations in Europe, Japan, Asia-Pacific, and Latin America.
GlaxoSmithKline plc (GSK)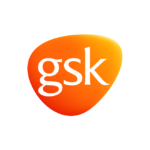 Founded 2000 and headquartered at Brentford, UK; GlaxoSmithKline plc (GSK) is a pharmaceutical, biological, and healthcare company engaged in the development, manufacture, and marketing of pharmaceutical and consumer health-related products. GSK operates through three industry segments: Pharmaceuticals, Vaccines, and Consumer Healthcare. Through its vaccine segment, the company is focused to bring differentiated, high-quality, and needed vaccines. Currently, the company has more than 10 vaccines in pipeline.
The company operates in almost 120 countries and its products are sold in over 150 countries worldwide. The company is headquartered in Middlesex, in the U.K.
Pfizer Inc. (Pfizer)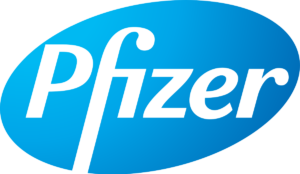 Founded in 1849 and headquartered at New York, U.S., Pfizer Inc. (Pfizer) is one of the leading research-based global biopharmaceutical companies. Pfizer's global portfolio includes medicines and vaccines, and consumer healthcare products. The Company operates through two business segments: Pfizer Innovative Health (IH) and Pfizer Essential Health (EH). IH focuses on developing and commercializing medicines and vaccines that improve patients' lives, as well as products for consumer healthcare. IH therapeutic areas include internal medicine, vaccines, oncology, inflammation and immunology, rare diseases, and consumer healthcare.
EH includes legacy brands, branded generics, generic sterile injectable products, biosimilars, and infusion systems. EH also includes a research and development (R&D) organization, as well as its contract manufacturing business.
Meticulous Research in its latest publication on global vaccines market has predicted the growth of market  during the forecast year 2021-2028.
Johnson & Johnson (J&J)

Johnson & Johnson (J&J) is a diversified health care giant that develops, manufactures, and markets a broad range of products in the healthcare sector. Additionally, it provides services related to consumer, pharmaceutical, and medical devices & diagnostics markets. Its product line includes skin & hair care products, acetaminophen products, pharmaceuticals, diagnostic equipment, and surgical equipment.
It operates in more than 60 countries with more than 250 operating companies. The company has many research facilities and operates about 125 manufacturing facilities in Asia, North America, Europe, and the Middle East.
Daiichi Sankyo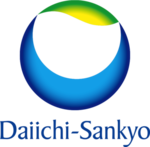 Daiichi Sankyo, leader in the Japanese pharmaceuticals business is in the manufacturing of prescription drugs. The company was formed in 2005 through the merger of Daiichi Pharmaceutical and Sankyo. After merging, Daiichi Sankyo became the top pharmaceutical manufacturer in Japan. The Company has presence in cardiovascular, bone and joint, autoimmune, metabolic, and infectious diseases.
The Company has four business units namely, innovative pharmaceuticals, generics, vaccines, and over-the-counter (OTC) medicines. For its complete portfolio, the company has sales in 44 countries.
Takeda Pharmaceutical Company Limited (Takeda)

Takeda Pharmaceutical Company Limited (Takeda) is a Japan-based company and is the largest pharma company in Japan and Asia. The company is focusing on three business segments. The Company has the largest share of revenue (approximately 85%) from the Ethical Pharmaceutical segment.
The other segments include Consumer Healthcare segment, reagents, clinical diagnostics, and chemical products.
CSL Limited (CSL)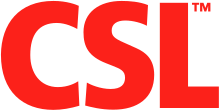 CSL Limited (CSL) is a biotherapeutic company having its facilities in Australia, Germany, Switzerland, the U.K. and the U.S. CSL develops and delivers biotherapies. Principal activities of the company are research and development, manufacture, and marketing and distribution of biopharmaceutical and allied products. The Company has its headquarters in Parkville, Victoria and its CSL Behring is headquartered in King of Prussia, USA and Seqirus headquarters in Maidenhead.
CSL with its protein-based biotechnology businesses compete on the global stage as one of the largest and a leading provider of in-licensed vaccines.
Emergent BioSolutions Inc. (Emergent)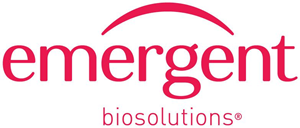 Emergent BioSolutions Inc. (Emergent) is a specialty biopharmaceutical and a life sciences company with its focus on protecting and enhancing life by providing specialty products. The Company operates in four business segments and develops vaccines and antibody therapeutics. The major focus of these products is on the infectious diseases, oncology and autoimmune disorders.
The company has two divisions; one is Biodefense division for medical counter measures and second is Biosciences division to treat infectious and autoimmune diseases.
AstraZeneca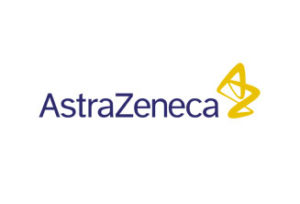 Founded in 1999 and headquartered at Cambridge U.K., AstraZeneca is a global, science-led biopharmaceutical company. The company discovers, develops, and commercializes prescription medicines for the treatment of oncology, cardiovascular and metabolic, respiratory, gastrointestinal, neuroscience, and infection diseases worldwide.
The company has strong presence across the globe. However, the company generates its major revenue from the U.S. and emerging markets followed by Europe and rest of the world. The company operates in more than 100 countries. In most of the countries, the company sells their medicines through wholly-owned local marketing companies.
Amidst this crisis, Meticulous Research® is continuously assessing the impact of the COVID-19 pandemic on various sub-markets and enables global organizations to strategize for the post-COVID-19 world and sustain their growth. Let us know if you would like to assess the impact of COVID-19 on industry here with Sample PDF
Authoritative Research on the Vaccines Market – Global Opportunity Analysis and Industry Forecast (2021-2028)
Need more information? Meticulous Research®'s new report covers each of these companies in much more detail, providing analysis on the following:
Recent financial performance
Key products
Significant company strategies
Partnerships and acquisitions
COVID-19 Impact Assessment on Vaccines Market
The Comprehensive report provides global market size estimates, market share analysis, revenue numbers, and coverage of key issues and trends.
Please download report pages and learn more: https://www.meticulousresearch.com/download-sample-report/cp_id=5076