The Food Robotics Market is expected to grow at a CAGR of 11.6% from 2021 to 2028 to reach USD 2.02 billion by 2028. From cooking-making to burger-flipping, many food and beverage businesses are beginning to discover the benefits of robots to improve their productivity.  As technology advances and AI becomes more accessible, as it is no wonder that robots for the food and beverage industry are becoming more commonplace.
Restaurants and hotels can benefit from these robots, which are automatic, smart and contactless. They can automate the food or beverage-making process, save money and human resources, enrich menus, make fewer mistakes, reduce food waste, increase food safety and work on 24/7 without a raise.
Here are the top 10 companies operating in the Food Robotics Market 
Stäubli International AG

Founded in 1892 and headquartered in Pfaffikon, Switzerland; Stäubli International AG is a mechatronics service provider with three different activities namely: connectors, robotics, and textiles. The textile machinery solutions provided by the company includes frame weaving solutions, jacquard machines, dobbies, cam motions, harnesses, carpet weaving systems, automation solution, and many others are manufactured. The connector system includes fluid connector system, electrical connector systems, quick release and multi couplings, quick mold change systems etc. The company"s robotics solutions include robot arms, robot controllers, and robot software. The company currently operates in 20 industrial segments, and food robotics functions under the robotic segment. With a product range from compact 4-axis robots to medium, and heavy-payload robots of up to 150 kg as well as controllers and software, the company provides game-changing solutions for a vast range of applications in all industries and market segments including food, life sciences, machining, painting, plastics, semiconductors, photovoltaics, and more.
Stäubli International AG operates in 29 countries which include U.S., France, Germany, Japan, China, Korea, India, and many more. The company sales its products through agents in 50 countries and has 12 production sites.
Rockwell Automation, Inc.

Founded in 1903, and headquartered in Wisconsin, U.S.; Rockwell Automation, Inc. manufactures industrial automation and information solutions throughout the world. It operates in two segments, Architecture & Software; and Control Products & Solutions. The Architecture & Software segment provides control and information platforms, which includes controllers, electronic operator interface devices, electronic input/output devices, communication and networking products, and industrial computers. The Control Products & Solutions segment offers services in low and medium voltage electro-mechanical and electronic motor starters, motor and circuit protection devices, AC/DC variable frequency drives, push buttons, signaling devices, termination and protection devices, relays, and timers; and various packaged solutions. The company serves food and beverage, home and personal care, life sciences, automotive and tire, oil and gas, and mining and metal industries with its products.
The company has its geographic presence in the U.S., Canada, Middle-East, Africa, and serves in about 80 countries worldwide.
Yaskawa Electric Corporation

Founded in 1915 and headquartered in Kitakyushu, Japan; Yaskawa Electric Corporation manufactures and markets servomotors, controllers, inverters, and industrial robots. The company operates into four segments namely, motion controls, robotics, system engineering, and others. The company manufactures AC servo drives & controller business and drives business in motion controls segment. It provides arc and spot welding robots, painting robots, handling robots, and clean vacuum transfer robots for semiconductors equipment in robotics segment. The robotic application includes arc welding, assembly, coating, dispensing, material handling, material cutting, material removal, packaging, palletizing, and spot welding. Also, it offers steel plant business, social system business, environment & energy business, electrical power business, and industrial electronics business in the system engineering segment. The company serves food industry in the robotics segment.
Yaskawa America, Inc., a subsidiary headquartered in Ohio, U.S. manufactures and provides robotic systems and solutions to the food industry. The product line includes industrial arms, delta, and SCARA robot models and a pre-engineered solution for application specific robotic system which includes robots, process, and safety equipment. The company has its geographic presence in the U.S., Canada, Mexico, Brazil, Japan, China, Germany, Italy, Sweden, France, South Africa, and many more.
Epson America, Inc.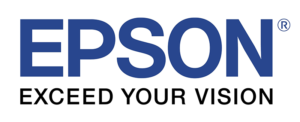 Founded in 1984 and headquartered in California, U.S.; Epson America, Inc. manufactures high precision small parts application, PC based controls, compact SCARA robots, and many more. The company offers products such as SCARA robots, 6-axis robots, modules, controllers, and integrated options. The company also provides solutions to industries like automotive, medical, electronic, food, industrial, lab automation, solar, and packaging. Epson America, Inc. operates as a subsidiary of Seiko Epson Corporation, headquartered in Japan.
The company has its geographic presence in various regions like the U.S., Canada, Mexico, Germany, Taiwan, Brazil, Japan, China, Korea, and many more.
Mayekawa Mfg. Co., Ltd.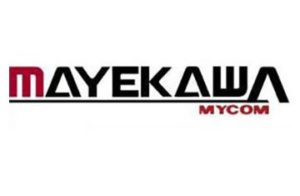 Founded in 1924 and headquartered in Tokyo, Japan; Mayekawa Mfg. Co., Ltd. manufactures industrial refrigeration compressors. The company offers its services in various segments like compressors, cooling systems, heat pumps, freezers, gas compressors, food robotics and other equipment. It serves the dairy, food, beverage, brewery, marine, leisure, logistics, oil, gas, and chemicals market worldwide.
The company has around 100 subsidiaries in Japan and over 40 subsidiaries overseas due to its co-operation based on trust with the customers developed by "Basho", a unique concept of problem solving between the engineers and customers. The company has its geographic presence in the U.S., Canada, Brazil, Argentina, Switzerland, Italy, France, Spain, South Africa, Australia, New Zealand, India, China, Korea, and in other regions.
Meticulous Research in its latest publication on Food Robotics Market has predicted the growth of 11.6% during the forecast year 2021-2028.

Bastian Solutions, Inc.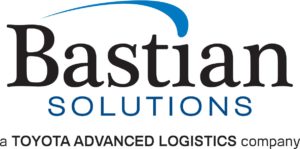 Incorporated in 1952 and headquartered in Indianapolis, U.S.; Bastian Solutions, Inc. manufactures and provides automated material handling systems for various industrial customers worldwide. It offers products such as carts, casters, container and pallet handling products, conveyors, dock equipment, dollies and had trucks, and safety equipment. The company offers robotic systems, software solutions, consulting and design, system support, and industrial control services.
The company also offers custom technologies in food and beverage industry for case handling, packing, shipping and conveying. Bastian Solutions has its geographic presence in the U.S., Canada, Mexico, Doha, Qatar, Brazil, India, and Australia.
Kuka AG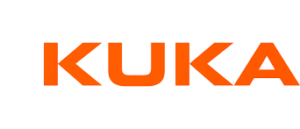 Founded in 1898 and headquartered in Augsburg, Germany; Kuka AG manufactures PC controlled robots. The company offers industrial robots such as small robots, robots with low medium and high payloads, and heavy duty robots. It also offers controllers, systems, and application software as well as simulation, planning, and optimization solutions. The company offers linear units, positioners, six-axis robots, palletizers, and heat resistant and SCARA robots. It offers services to automotive, aerospace, consumer goods, food, pharmaceuticals, medicals and plastic industry.
The company has its geographic presence in the U.S, Australia, Austria, Belgium, Canada, China, Chile, Denmark, Egypt, France, India, Italy, Mexico, Netherlands, and South Korea.
Flexicell, Inc.

Incorporated in 1992 and headquartered in Virginia, U.S., Flexicell, Inc. is a robotic system integrator and automation equipment manufacturer which designs, manufactures and installs case packings, palletizing, and material handling systems. The company offers case packing systems such as cartons, cups, bags, pouches, cans, jars, conveyors, and integrated equipments. The company has its geographic presence in the U.S., and Canada.
Kawasaki Robotics

Founded in 1969 and headquartered in Akashi, Japan; Kawasaki Robotics manufactures industrial robots. It operates in three different segments namely: robots, controllers, and other products like simulation and OLP, and vision systems. The company offers robots to various industries which include aerospace, automotive, electronics, food and beverage, foundry, life science, machinery, metal manufacturing, plastics and rubber, and semiconductor.
Kawasaki Robotics, a subsidiary of Kawasaki Heavy Industries that is headquartered in Tokyo, Japan provides various robots to food industry. The company has its manufacturing facilities in the U.S, China, Korea, Japan, India, U.K., Germany, and Singapore among others.
Universal Robots A/S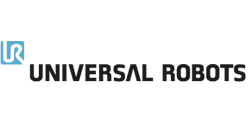 Founded in 2005 and headquartered in Odense, Denmark; Universal Robots A/S manufactures industrial robots that automate and can be used in streamline industrial processes. It provides its robotic services to industries like automotive & subcontractors, food & agriculture, furniture & equipment, electronics & technology, metal & machining, plastic & polymers, pharma & chemistry, and scientific & research. It also offers various applications based robotic systems which includes pick & place, injection molding, CNC, quality inspection, assembling, and polishing etc.
The company offers manufacturing facilities in the U.S., Canada, Japan, Spain, India, China, Singapore, Germany, and Czech Republic.
Popular Mentions: Mitsubishi Robotics, ABB Inc., and FANUC America Corporation
Authoritative Research on the Food Robotics Market – Global Opportunity Analysis and Industry Forecast (2021-2028)
Need more information? Meticulous Research®'s new report covers each of these companies in much more detail, providing analysis on the following:
Recent financial performance
Key products
Significant company strategies
Partnerships and acquisitions
The Comprehensive report provides global market size estimates, market share analysis, revenue numbers, and coverage of key issues and trends.