The hemodialysis and peritoneal dialysis market is expected to grow at a CAGR of 4.4% from 2020 to 2027 to reach $17.69 billion by 2027.
The growth of hemodialysis and peritoneal dialysis market is primarily driven by factors such as the growing prevalence of kidney disorders, diabetes, and hypertension; increasing number of dialysis centers; initiatives for chronic kidney care; and shortage& side-effects of kidney transplants. However, reimbursement concerns in emerging markets and stringent regulatory policies for the approval and manufacturing of dialysis products hinders the growth of this market to a certain extent. Moreover, technological advancements provide significant opportunities for players operating in this market.
Here are the top 10 companies operating in hemodialysis and peritoneal dialysis market–
Becton, Dickinson and Company (U.S.)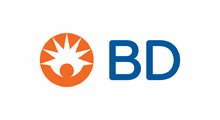 Becton, Dickinson and Company (BD) is a global medical technology company. The company is primarily engaged in developing, manufacturing, and selling a comprehensive range of medical supplies, devices, laboratory equipment, and diagnostic products. BD provides various solutions for improving medication management and patient safety, supporting infection prevention practices, equipping surgical and international procedures, improving drug delivery, enhancing the diagnosis of infectious diseases & cancers, advancing cellular research and applications, and supporting the management of diabetes.
BD manufactures and sells its products in the U.S., Europe, the Middle East, Greater Asia, Latin America, and Canada. The company has a wide distribution network across the globe. It markets its products through independent distribution channels and directly to hospitals, other healthcare institutions, and independent sales representatives. Some of the major subsidiaries of the company are C.R. Bard, Inc. (U.S.), Becton Dickinson Canada Inc. (Canada), Becton Dickinson Asia Limited (Hong Kong), BD Switzerland Sarl (Switzerland), Becton Dickinson Netherlands Holdings B.V.(Netherlands), Becton Dickinson Zambia Limited (Zambia).
Founded in 1970 and headquartered in Taverne, Switzerland, Dialife offers a complete range of equipment for hemodialysis therapies. These include dialysis machines, dialyzers, and consumables. The company's products are designed, manufactured, and controlled under Dialife's ISO 13485:2016 certified quality management system and CE marking. The company also assists in the establishment of new renal care facilities. Its products are distributed in over 50 countries.
Fresenius Medical Care AG & Co. KGaA (Germany)

Fresenius Medical Care provides healthcare services and products for hemodialysis, peritoneal dialysis, home hemodialysis, acute dialysis, dialysis drugs, and additional services under care coordination. The company's dialysis products include hemodialysis machines, peritoneal cyclers, dialyzers, peritoneal solutions, hemodialysis concentrates, and solutions and granulates, bloodlines, renal pharmaceuticals, and systems for water treatment.
The company operates through two business segments— Health Care Services and Health Care Products. The production and assembling of hemodialysis machines and peritoneal dialysis cyclers are carried out at Schweinfurt (Germany) and Concord (U.S.). The manufacture and assembling of dialyzers and polysulfone membranes are done at Ogden (U.S.), St. Wendel (Germany), L'Arbresle (France), Vrsac (Serbia) (dialyzers), Buzen (Japan) (dialyzers), and Changshu (China) (dialyzers) facilities
Hemodialysis concentrate products are manufactured in France, Germany, Great Britain, Spain, Turkey, Serbia, Argentina, Brazil, Colombia, Ecuador, Australia, China, Malaysia, Canada, Mexico, and the U.S. The PD solutions are manufactured in North America, Europe, Latin America, and Asia. The bloodlines are manufactured in Mexico, China, Italy, and Turkey.
Asahi Kasei Medical Co., Ltd. (Japan)

Founded in 1974 and headquartered in Tokyo, Japan, Asahi Kasei Medical is involved in manufacturing medical devices, dialyzers & related products, therapeutic apheresis, leucocyte reduction filters, and virus removal filters (Planova) for biopharmaceutical manufacturing processes. The business domains of the company include Dialysis, Therapeutic Apheresis, Blood Transfusion, and Bioprocess. The company has its presence across Japan, the Americas, Asia/Oceania, and Europe/Middle East.
The company is a wholly-owned subsidiary of Asahi Kasei Corporation. The company operates in four business segments, namely, Material, Homes, Health Care, and Others. The dialysis products are offered under the Health Care segment.
Meticulous Research in its latest publication on global Hemodialysis and Peritoneal Dialysis Market has predicted the growth of 4.4% during the forecast year 2020-2027 
Baxter International Inc. (U.S.)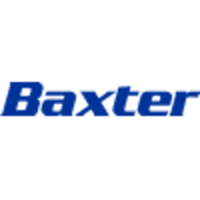 Baxter provides essential healthcare products, including acute & chronic dialysis therapies, sterile intravenous (IV) solutions, infusion systems & devices, parenteral nutrition therapies, inhaled anesthetics, generic injectable pharmaceuticals, and surgical hemostat & sealant products. The company operates in seven business segments, namely, Renal Care, Medication Delivery, Pharmaceuticals, Clinical Nutrition, Advanced Surgery, Acute Therapies, and Others. The Renal Care business segment includes peritoneal dialysis (PD), hemodialysis (HD), and additional dialysis therapies & services.
Internationally, more than 100 shared distribution facilities are located in Argentina, Australia, Austria, Belgium, Brazil, Canada, Chile, China, Colombia, Costa Rica, and the Czech Republic, among others. The major subsidiaries of the company include Gambro Renal Products, Inc. (U.S.), Baxter Healthcare SA (Switzerland), Baxter Healthcare (Tianjin) Co., Ltd. (China), Baxter HospitalarLtda (Brazil), and Baxter Company Ltd (Saudi Arabia). Baxter is the exclusive distributor of Rockwell's hemodialysis concentrate products in the U.S.

Braun Melsungen provides and manufactures healthcare solutions. The company offers a product range for intensive care units, anesthesia, emergency care, extra corporeal blood treatments, and surgical core procedures. The company operates in five business segments, namely, Hospital Care, Aesculap, Out Patient Market (OPM), B.BraunAvitum, and Others. The company offers dialysis products through its B.BraunAvitum segment.
B.Braun Melsungen's manufacturing locations are located in Melsungen, Berlin, Dresden, and Tuttlingen (Germany), São Gonçalo (Brazil), Suzhou (China), Santo Domingo (Dominican Republic), Nogent (France), New Delhi (India), Mirandola (Italy), Tochigi (Japan), Penang (Malaysia), NowyTomyśl (Poland), Timişoara (Romania), Crissier, Escholzmatt, and Sempach (Switzerland), Rubí (Spain), Gyöngyös (Hungary), Allentown, PA, Daytona Beach, FL and Irvine, CA (U.S.), and Hanoi (Vietnam).
MEDTRONIC PUBLIC LIMITED COMPANY (Ireland)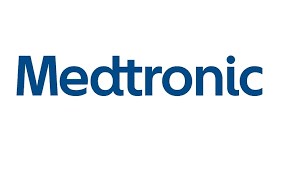 Medtronic develops therapeutic and diagnostic medical products. The company's principal products include bradycardia pacing, tachyarrhythmia management, atrial fibrillation management, heart failure management, heart valve replacement, malignant and non-malignant pain, and movement disorders. The company operates through four business segments, namely, Cardiac and Vascular Group, Minimally Invasive Therapies Group, Restorative Therapies Group, and Diabetes Group. Through the Respiratory, Gastrointestinal, & Renal (a part of Minimally Invasive Therapies Group), the operates in the hemodialysis & peritoneal dialysis market.
The company's manufacturing and research facilities are located in the U.S., Puerto Rico, China, Mexico, Italy, Ireland, the Dominican Republic, Switzerland, Israel, and India. The major subsidiaries of Medtronic include Medtronic (Shanghai) Ltd. (China), Medtronic AG (Switzerland), Medtronic Bangladesh Pvt. Ltd. (Bangladesh), and Medtronic do Brasil Ltda. (Brazil).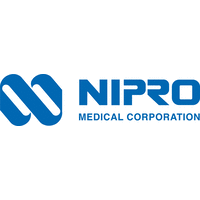 Nipro manufactures and sells medical devices, including dialyzers used in hemodialysis and generic drugs. The company's products include artificial dialysis and blood transfusion equipment, hypodermic syringes, and glass products for medical use. Nipro operates through three segments—Medical-related, Pharmaceutical-Related, and PharmaPackaging. The Medical-Related business segment is further segmented into Dialysis, Infusion & Injection, Lab-Related, Diabetes-Related, Cardiopulmonary Bypass Products, and Others. Through the Dialysis segment, the company operates in the hemodialysis and peritoneal dialysis market.
Nipro (Thailand) Corporation, Nipro (Shanghai) Co., Ltd., and Nipro India Corporation Private Limited manufacture medical devices sold through Nipro and its overseas subsidiaries.
Toray Industries, Inc. (Japan)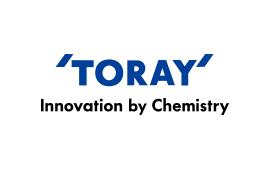 Toray Industries manufactures fiber products, including filament yarns, staple fibers, spun yarns, fabrics of nylon, polyester, acrylic, and others. The company also manufactures chemical products, such as polyester films, engineering plastics, resin materials, and carbon fiber composite materials. Toray also engages in environment and life science businesses.
The company promotes the global development of IT-related products, carbon fiber composite materials, pharmaceuticals, and medical products, environment & engineering, including water treatment and progress in other pivotal business fields. Toray operates in six business segments, namely, Fibers & Textiles, Performance Chemicals, Carbon Fiber Composite Materials, Environment & Engineering, Life Science, and Others. Through its Life Science segment, the company offers dialysis products. Toray Medical Co. Ltd. (Japan), a member company of the Toray Group, provides dialysis-related products.
Quanta Dialysis Technologies (U.K.)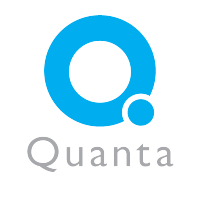 Established in 2008 and headquartered in Warwickshire, U.K., Quanta Dialysis is a medical device company that develops advanced hemodialysis systems for use in the home and clinic. Quanta is focused on the commercialization and ongoing development of SC+, an innovative cartridge-based hemodialysis system.
SC+ is a high performance, compact hemodialysis system, providing clinical efficacy by utilizing typical flowrates of traditional in-center machines.SC+ supports the entire 'Continuum of Care' for dialysis patients, from nurse-assisted treatment through self-care in the center to home hemodialysis. Its system facilitates the seamless transition between treatment modalities, providing the best tool for physicians' flexibility and treatment options.
The company's SC+ product is CE Marked for sale in the U.K. and Europe. Currently, SC+ is not yet FDA cleared.
Popular Mentions: Wego Healthcare (Shenzhen), and Kawasumi Laboratories (Japan)
Authoritative Research on the hemodialysis and peritoneal dialysis market – Global Opportunity Analysis and Industry Forecast (2020-2027)
Need more information? Meticulous Research®'s new report covers each of these companies in much more detail, providing analysis on the following:
Recent financial performance
Key products
Significant company strategies
Partnerships and acquisitions
The Comprehensive report provides global market size estimates, market share analysis, revenue numbers, and coverage of key issues and trends.
Please download report pages and learn more: https://www.meticulousresearch.com/download-sample-report/cp_id=5137