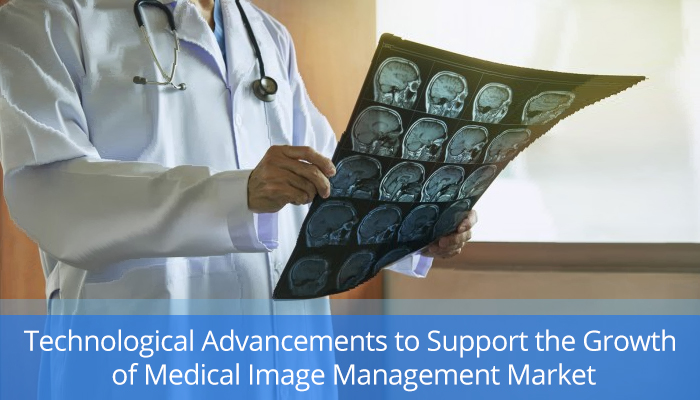 In modern medical practices and healthcare systems, digital imaging technologies have become an essential and powerful tool for diagnosis, treatment, and surgery. In addition, healthcare organizations are also increasingly investing in advanced medical imaging technologies that produce increasingly large and complex data files. This results in greater need to implement image management tools that can support the storage, retrieval, transfer, and access of necessary medical images and patient records. According to latest publication from Meticulous Research®, medical image management market is driven by growing investments in the medical imaging market, technological advancements, and rising geriatric imaging volumes.
Here are the top 10 companies operating in global medical image management market–
Agfa-Gevaert

Founded in 1867 and headquartered at Mortsel, Belgium; Agfa-Gevaert is engaged in developing and distributing an extensive range of analog and digital imaging systems and IT solutions for printing and healthcare sector and other specific industrial applications. The company operates in three business groups namely, Graphics, HealthCare, and Specialty Products. Agfa HealthCare is a leading provider of diagnostic imaging and healthcare IT solutions for hospitals and care centers around the world. The health IT segment of Agfa HealthCare offers enterprise imaging, integrated care, and hospital IT products. The enterprise imaging segment includes VNA, PACS and universal viewer products.
The company has a strong geographical presence across North America, Europe, Asia-Pacific, Latin America, and the Middle East & Africa.
BridgeHead Software

Founded in 1994 and headquartered at Surrey, U.K.; BridgeHead Software Limited is engaged in delivering data management solutions to healthcare organizations across the global to improve patient care. The company helps healthcare facilities secure, protect and manage storage costs while delivering data at the point of care.
BridgeHead Software has offices in North America and Europe.
Carestream Health, Inc.

Founded in 2007 and headquartered at New York, U.S.; Carestream Health, Inc. is engaged in providing medical imaging systems and healthcare IT solutions. Carestream Health is a fully-owned subsidiary of Onex Corporation. The Healthcare Imaging segment revenues of the company consist of Carestream Health.
Carestream's Vue Clinical Collaboration Platform gives all healthcare stakeholders the ability to access the clinical images they need, using the preferred device and application for each workflow and setting. Carestream's Vue Archive is available as an on-site or cloud-based solution.
FUJIFILM Medical Systems U.S.A., Inc.

Founded in 1965 and headquartered at Milwaukee, U.S.; FUJIFILM Medical Systems U.S.A., Inc. is engaged in providing medical image and information products and technologies for acquiring, processing, managing and storing diagnostic images and related data. The TeraMedica Division of the company is involved in providing advancing VNA technology and healthcare interoperability. In May 2015, FUJIFILM Corporation acquired the U.S. medical IT software company TeraMedica, Inc. through the U.S. sales subsidiary FUJIFILM Medical Systems U.S.A.
TeraMedica offered archive solutions for managing and storing a range of digitized in-hospital clinical information, including diagnostic images of Picture Archiving Communication System (PACS) to movie file images. TeraMedica became a full 100% subsidiary of the FUJIFILM Group. The company has strong geographical presence across Japan, America, Europe, Asia and other regions across the globe.
GE Healthcare

Founded in 1994 and headquartered in Chicago, Illinois, U.S.; GE Healthcare, a subsidiary of General Electric (GE) offers medical imaging, digital solutions, patient monitoring and diagnostics, drug discovery, biopharmaceutical manufacturing technologies and performance improvement solutions. The company provides its products and services worldwide primarily to hospitals, medical facilities, pharmaceutical and biotechnology companies, and to the life science research market. The company operates through following three business segments namely, Healthcare Systems, Life Sciences, and Healthcare Digital. Healthcare Digital provides medical technologies, software, analytics, cloud solutions, implementation and services to drive increased access, enhanced quality and more affordable healthcare around the world.
With its subsidiaries and strong network of distribution, the company has its presence in North America, Europe, Asia- Pacific, Latin America, and the Middle East & Africa.
A report into the projected growth of the current Medical Image Management Market by Meticulous Research® has produced some incredible forecasts for the industry. By 2024, it's expected to have grown at a CAGR of 7.7%, reaching over $4.8 billion.
Hyland Software, Inc.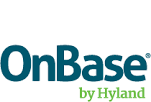 Founded in 1991 and headquartered at Ohio, U.S.; Hyland Software, Inc. is engaged in developing and marketing enterprise content management software. Hyland Healthcare's Enterprise Imaging solutions including VNA, enterprise viewers and PACS help organizations capture, manage, view and share all imaging-related content while providing data security, reducing costs and improving the quality of patient care.
The company offer flexible deployment options including on-site, cloud and hybrid.
INFINITT Healthcare CO., Ltd.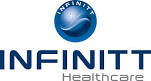 Founded in 1998, and headquartered in Seoul, South Korea, INFINITT Healthcare CO., Ltd. provides medical imaging and information capabilities to numerous radiology, cardiology, orthopaedics, and dental healthcare facilities present across the world. The company also provides digital imaging and information technology solutions such as Picture Archiving and Communication System (PACS), 3D Diagnosis Support System (Xelis), Radiology Information System (RIS), and Teleradiology and Clinical Information System (CIS). The company meets most accessibility and regulatory standards such as DICOM, HL7, IHE, and HIPAA for managing healthcare industry and product standard.
With its subsidiaries and strong network of distribution, the company has its presence across the U.S., Brazil, U.K., Germany, U.A.E., China, South Korea, Japan, Taiwan, and Malaysia. The global partners of the company are present in China, Russia, Europe, Middle East & Africa, Latin America, and South East Asia.
International Business Machine (IBM) Corporation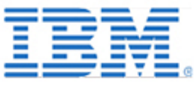 Founded in 1911 and headquartered at New York, U.S; International Business Machine (IBM) Corporation empower leaders, advocates and influencers in solving the world's biggest health challenges. The company operates through five business segments – Cognitive Solutions, Global Business Services, Technology Services & Cloud Platforms, Systems and Global Financing. In October 2015, IBM acquired Merge Healthcare to enable its Watson cognitive computing system the ability to see medical images.
In June 2016, IBM announced the creation of the Watson Health medical imaging collaborative; Merge Healthcare being the founding member of the Collaborative. Watson Health Imaging, a market segment of IBM Watson Health, is a leading provider of innovative cognitive computing, enterprise imaging and interoperability solutions that seek to advance healthcare. Under the Merge brand, IBM Watson Health Imaging provides enterprise imaging solutions that facilitate the management, sharing and storage of billions of patient medical images.
The Company has a strong geographical presence across Americas, Europe, Middle East & Africa, and Asia-Pacific.
Mach7 Technologies

Founded in 2007 and headquartered in Melbourne, Australia; Mach7 Technologies is a software product development company that provides enterprise imaging solutions. The company develops a secure data services platform that improves business, operational and patient outcomes. Mach7's interoperable foundation manages patient data and hosts an ecosystem of apps that delivers solutions including PACS, enterprise imaging workflows, vendor neutral archiving (VNA), artificial intelligence (AI), clinical portals, care coordination and more.
The company's enterprise imaging platform provides a vendor neutral foundation for archiving, communication and consolidation of unstructured data. The Company has strong geographic presence across U.S., Asia-Pacific, Middle East, and other regions.
McKesson

Founded in 1833 and headquartered at California, U.S.; McKesson is the leading provider of healthcare supply chain management solutions, retail pharmacy, community oncology and specialty care, and healthcare information technology across the globe. The company operates its business through two segments, McKesson Distribution Solutions and McKesson Technology Solutions. The McKesson Distribution Solutions segment distributes branded and generic pharmaceutical drugs, and other healthcare-related products and provides practice management, technology, clinical support, and business solutions to community-based oncology and other specialty practices whereas the McKesson Technology Solutions segment provides clinical, financial, and supply chain management solutions to healthcare organizations.
In March 2017, McKesson and Change Healthcare Holdings, Inc. (CHC), a leading provider of software and analytics, network solutions and technology-enabled services, merged to create a new healthcare information technology company named Change Healthcare. The company combines substantially all of CHC's business and the majority of McKesson Technology Solutions (MTS). The company has a global presence across U.S and foreign countries.
Popular mentions- Novarad Corporation, Phillips Healthcare, Siemens Healthineers, and Sectra AB.
Authoritative Research on the Medical Image Management Market
Need more information? Meticulous Research®'s new report covers each of these companies in much more detail, providing analysis on the following:
Recent financial performance
Key products
Significant company strategies
Partnerships and acquisitions
Comprehensive report provides global market size estimates, market share analysis, revenue numbers, and coverage of key issues and trends.
Please download report pages and learn more: