Medical Image Management Market will grow at a CAGR of 7.2% during the forecast period to reach $5.76 billion by 2027 from $3.55 billion in 2019, Says "Meticulous Research®".
Medical image management solutions include Picture Archiving and Communication System (PACS), Vendor Neutral Archive (VNA), Application Independent Clinical Archives (AICA) and enterprise viewers/universal viewers. In healthcare organizations, it is important to securely store and digitally transmit electronic images and clinically-relevant reports and thus since from many years, PACS, a medical imaging technology, used primarily for the purpose. Although PACS is widely adopted in healthcare, VNA technology is rapidly gaining traction. VNA and AICA platforms allow providers to manage and provide access to disparate types of unstructured content among multiple departments, across the entire integrated delivery network, and between affiliated providers in the community. A universal image viewer enables viewing of images across departments and enterprises, thus, enhancing patient care. Overall, medical image management provides solutions to healthcare facilities for efficient clinical workflow.
Here are the top 10 companies operating in the Medical Image Management Market
Koninklijke Philips N.V. (Netherlands)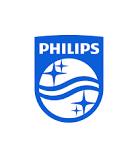 Founded in 1891 and headquartered at Amsterdam, Netherlands; the company operates as a health technology company worldwide. The company operates through four business segments, namely, Personal Health, Diagnosis & Treatment, Connected Care, and Others. The company provides medical image management products through its Diagnosis &Treatment and Connected Care business areas. On August 2019, the company completed its acquisition with Healthcare Information Systems (HCIS) business of Carestream Health Inc. (U.S). The HCIS business provides VNA solutions to the company.
The company has 35 manufacturing sites and the key R&D sites are present in Europe, the Americas and Asia. Sales channels for Connected Care and Diagnosis & Treatment businesses include a mix of a direct sales force, partly paired with an online sales portal and distributors. This varies as per the product, market, and price segment. As of December 2019, the company had headcount of 80,495 employees globally with 14,939employees in the Connected Care business segment and 31,311 employees in the Diagnosis & Treatment business segment.
Siemens Healthineers AG (Germany)
Founded in 2016 and headquartered in Erlangen, Germany; Siemens Healthineers AG is engaged in the field of diagnostics & therapeutic imaging, laboratory diagnostics & molecular medicine, and digital health. The Siemens Healthineers business is organized into three segments, namely, Imaging, Diagnostics, and Advanced Therapies. The company provides medical image management products under the Imaging segment.
With its subsidiaries and a strong network of distribution, the company has its presence across Europe, Commonwealth of Independent States (C.I.S.), Africa, the Middle East, the Americas, Asia, and Australia. Some of the major subsidiaries of the company include Siemens Healthcare Deutschland (Germany), Siemens Canada Limited, Siemens Healthcare S.r.l. (Italy), and Siemens Healthcare, S.R.O. (Slovakia), among others.
 Hyland Software, Inc. (U.S.)
Founded in 1991 and headquartered at Ohio, U.S.; Hyland Software, Inc. is engaged in developing and marketing enterprise content management software. Hyland Healthcare's enterprise imaging solutions help organizations to capture, manage, view and share all imaging-related content while providing data security, reducing costs and improving the quality of patient care. The company offer flexible deployment options including on-site, cloud and hybrid. The company acquired the Perceptive business unit from Lexmark International, Inc. (U.S.) in July 2017. The products such as Acuo VNA, PACSGEAR and other enterprise software of perceptive business unit are offered under Hyland's portfolio of products.
The company has its geographic presence across North America, Europe, Asia-Pacific, and Latin America regions with 30 offices present across the globe. As of January 2020, the company had headcount of more than 3,000 employees globally.
Agfa-Gevaert Group (Belgium)

Founded in 1867 and headquartered at Mortsel, Belgium; Agfa-Gevaert is engaged in developing and distributing an extensive range of analog and digital imaging systems and IT solutions for printing and healthcare sector and other specific industrial applications. The company operates in four business groups namely, Offset Solutions, Radiology Solutions, Digital Print & Chemicals, and HealthCare IT. The HealthCareIT segment of Agfa HealthCare offers enterprise imaging solutions, integrated care, and hospital IT products. The enterprise imaging solutions includes medical image management products.
The company has manufacturing sites present in China, Germany, Brazil, Italy, France, the U.S., Canada, the U.K., and Belgium while R&D sites are present in China, Germany, Brazil, Israel, Austria, France, Canada, and Belgium. Also, the manufacturing sites and R&D sites for HealthCare IT business segment are present in Belgium, Canada, the U.S., France, Brazil, Germany, and China. As of December 2019, the company had headcount of 9,602 employees globally with 2,925 employees in the HealthCare IT segment.
General Electric (GE) Company (U.S.)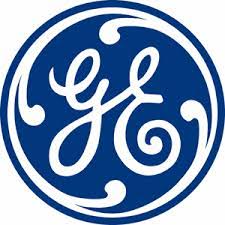 General Electric (GE) Company is a high-tech industrial company. The company provides products and services ranging from aircraft engines, power generation, oil and gas production equipment, medical imaging, to financing and industrial products. The company majorly operates through five operating business segments namely, Power, Renewable Energy, Aviation, and Healthcare, and a financial services segment namely Capital. The Healthcare segment provides healthcare technologies in medical imaging, digital solutions, patient monitoring, and diagnostics, drug discovery, biopharmaceutical manufacturing technologies and performance enhancement solutions. Healthcare segment further operates in two divisions, namely, Healthcare Systems, and Life Sciences. Healthcare Systems provides medical technologies, software, analytics, cloud solutions, implementation and services to drive increased access, enhanced quality and more affordable healthcare around the world. The company offers medical image management products through the Healthcare Systems.
As of December 31, 2019, the company served customers in approximately 170 countries across the globe. The company's manufacturing and service operations are carried out at 94 manufacturing plants located in 30 states in the U.S. and Puerto Rico and at 190 manufacturing plants located in 37 other countries. Some of the major subsidiaries of the company include GE Healthcare USA Holding LLC (U.S.), GE Healthcare Japan Corporation (Japan), GE Healthcare AS (Norway), and GE Healthcare Sweden Holding AB (Sweden).
Meticulous Research in its latest publication on global Medical Image Management Market has predicted the growth of 7.2% during the forecast year 2020 to 2027.
 Mach7 Technologies (Australia)

 Founded in 2007 and headquartered in Melbourne, Australia; Mach7 Technologies is a software product development company that provides enterprise imaging solutions. The company develops a secure data services platform that improves business, operational and patient outcomes. Mach7's interoperable foundation manages patient data and hosts an ecosystem of apps that delivers solutions including PACS, enterprise imaging workflows, vendor neutral archiving (VNA), artificial intelligence (AI), clinical portals, care coordination and more. The company's enterprise imaging platform provides a vendor neutral foundation for archiving, communication and consolidation of unstructured data.
The R&D Center is present in Vermont, U.S. while in the Asia-pacific region, the offices are present in Singapore and Malaysia. Some of the subsidiaries include Mach7 Technologies International Pty Ltd (Australia), Mach7 Technologies Inc. (U.S.), Mach7 Technologies UK Ltd (U.K.), and Mach7 Technologies Pvt Ltd (India).
BridgeHead Software Ltd. (U.K.)

Founded in 1994 and headquartered at Surrey, U.K.; BridgeHead Software Ltd. is engaged in delivering data management solutions to healthcare organizations across the global to improve patient care. The company helps healthcare facilities to secure, protect and manage storage costs while delivering data at the point of care. BridgeHead Software has offices in North America and Europe.
FUJIFILM Holdings Corporation (Japan)

Founded in 1934 and headquartered in Tokyo, Japan; FUJIFILM Holdings Corporation manufactures, markets, and provides services for various spectrums of industries such as photographic, medical imaging and informatics, pharmaceutical, regenerative medicine, and biopharmaceutical contract manufacturing. The company operates through three business segments, namely, Imaging Solutions, Healthcare and Material Solutions, and Document Solutions. The PACS and VNA solutions are provided under Healthcare and Material Solutions segment. In May 2015, the company acquired TeraMedica, Inc. (U.S.) which is involved in providing advancing VNA technology and healthcare interoperability. Moreover, FUJIFILM Medical Systems U.S.A., Inc., a subsidiary of FUJIFILM Holdings, is the provider of Enterprise Imaging and Medical Informatics solutions.
The company has 279 subsidiaries globally with most of the subsidiaries in Japan. Some of the major subsidiaries of the company include are FUJIFILM SonoSite Inc. (U.S.) and FUJIFILM Medical System U.S.A, Inc., among others.
IBM Corporation (U.S.)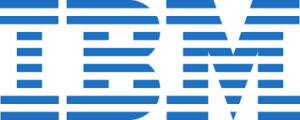 Founded in 1911 and headquartered in New York, U.S.; IBM Corporation provides cloud platform and cognitive solutions. The company operates in the market through five key segments namely, Cloud & Cognitive Software, Global Business Services, Global Technology Services, Systems, and Global Financing. The enterprise imaging solutions are provided by Cloud & Cognitive Software segment. In October 2015, IBM acquired Merge Healthcare Inc. (U.S.).  This helped to enable cognitive computing system the ability to see medical images using Merge's platform. In June 2016, IBM announced the creation of the Watson Health medical imaging collaborative; Merge Healthcare being the founding member of the collaborative. Watson Health Imaging, a market segment of IBM Watson Health, is a provider of innovative cognitive computing, enterprise imaging and interoperability solutions that seek to advance healthcare. Merge Healthcare, a part of IBM Watson Health, is the provider of medical imaging and information management software and services.
IBM has a global presence, operating in more than 175 countries with a broad-based geographic distribution of revenue.  The company had presence through its sales and distributors across India, France, Brazil, and China.
Sectra AB (Sweden)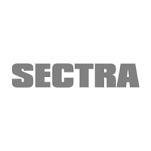 Founded in 1978 and headquartered in Linkoping, Sweden; Sectra AB is engaged in providing IT systems for managing medical images and patient information. The company operates in four areas namely, Imaging IT Solutions, Business Innovations, Secure Communications, and Other Operations. The Imaging IT solutions segment offers PACS/RIS, VNA, and visualize standardized care pathways. The customers of the segment comprise of public and private healthcare providers that offer medical imaging services. They normally include major hospitals, regions, hospital chains and private clinic chains that are growing and being consolidated.
The company operates through own offices and partners worldwide. The customers are present in more than 60 countries. Direct sales are in 19 countries and the company has approximately 40 partners worldwide. Imaging IT Solutions has in-house sales organizations in 18 countries as well as partners in some 30 countries in Africa, Europe, the Middle East, North America, Oceania, Japan and South-East Asia. The largest markets are the Netherlands, Scandinavia, the U.K. and the U.S. As of April 2020, the company had headcount of 820 employees globally with 614 employees in the Imaging IT solutions business segment.
Amidst this crisis, Meticulous Research® is continuously assessing the impact of COVID-19 pandemic on various sub-markets and enables global organizations to strategize for the post COVID-19 world and sustain their growth. Let us know if you would like to assess the impact of COVID-19 on this industry with Research PDF
Authoritative Research on the Medical Image Management Market – Global Opportunity Analysis and Industry Forecast (2020-2028)
Need more information? Meticulous Research®'s new report covers each of these companies in much more detail, providing analysis on the following:
Recent financial performance
Key products
Significant company strategies
Partnerships and acquisitions
Impact of Covid 19
The Comprehensive report provides global market size estimates, market share analysis, revenue numbers, and coverage of key issues and trends.
Please download report pages and learn more: https://www.meticulousresearch.com/download-sample-report/cp_id=4761