The Medical Image Management Market is projected to reach $7.22 billion by 2030, at a CAGR of 7.6% from 2023 to 2030.  Medical imaging plays an important role in various medical settings and all the major levels of healthcare. Diagnostic imaging is essential in confirming and assessing the progress of disease and hence response to the treatment. Management solutions, including PACS and VNA, are implemented to manage the medical image data for proper image storage, organized analysis, archival, sharing, and management. Medical image management solutions also allow the integration of medical image data with patient data in other records, such as electronic health records, health information systems, and radiology information systems (RIS).
The factors such as the rising global geriatric population, the growing demand for medical imaging equipment, increasing investments in medical imaging technologies, technological advancements in diagnostic imaging modalities, and growing healthcare IT & EHR adoption are driving the growth of this market. Moreover, the integration of PACS & VNA with EMR, untapped markets in emerging economies, the penetration of artificial intelligence in medical imaging, the rising adoption of hybrid & cloud-based medical imaging solutions, the growing telehealth market, and rapidly increasing big data in the healthcare sector are expected to create growth opportunities for market stakeholders.
Here are the top 10 companies operating in the Medical Image Management Market
Koninklijke Philips N.V. (Netherlands)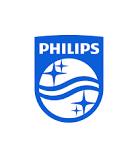 Founded in 1891 and headquartered in Amsterdam, Netherlands, Koninklijke Philips N.V. is a health technology company.
The company operates through four business segments, namely, Personal Health, Diagnosis & Treatment, Connected Care, and Other. The company provides medical image management products through its Diagnosis & Treatment business areas. In August 2019, the company acquired the Healthcare Information Systems (HCIS) business of Carestream Health Inc. (U.S), which provides VNA solutions.
The company has a geographic presence in more than 75 countries globally. The key manufacturing and R&D sites are located in Europe, the Americas, and Asia. As of December 2021, the company had a global headcount of 78,189 employees, with 32,390 engaged in the Diagnosis & Treatment business segment.
GE Healthcare (U.S.)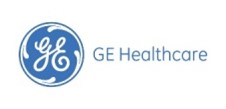 Founded in 1892 and headquartered in Illinois, U.S., GE Healthcare is a subsidiary of General Electric Company (GE) (U.S.) and offers medical technologies and digital solutions. The product portfolio of the company includes ultrasound, imaging, diagnostic ECG, maternal infant care, patient monitoring, ventilators, pharmaceutical imaging agents, clinical accessories, and healthcare IT. The services provided by the company include digital solutions, clinical network solutions, healthcare technology management, and financing.
GE operates through four business segments, namely, Aviation, Healthcare, Power, and Renewable Energy. Medical image management solutions are offered under the Healthcare segment. As of December 2021, the company had a headcount of 168,000, of which, Healthcare business segment employed 48,000 people
GE Healthcare has a geographical presence in Africa, Australia, Brazil, Canada, China, Denmark, Finland, France, Germany, Greece, Hungary, India, Italy, Japan, Korea, Latin America, Malaysia, Netherlands, Norway, Philippines, Poland, Romania, Russia, Saudi Arabia, Serbia, Singapore, Spain, Sweden, Thailand, Turkey, United Arab Emirates, the U.K., and the U.S.
FUJIFILM Holdings Corporation (Japan)

Founded in 1934 and headquartered in Tokyo, Japan, FUJIFILM Holdings Corporation provides products and services for various fields, including medical systems, consumer healthcare, supplement, pharmaceuticals, bio CDMO, regenerative medicine, advanced materials, graphic systems & inkjets, recording media, photo imaging and optical device, and electronic imaging. The company operates through four business segments, namely, Healthcare, Materials, Business Innovation, and Imaging. The Healthcare business segment offers medical image management solutions. FUJIFILM Healthcare Americas Corporation and its TeraMedica Division offer a comprehensive suite of enterprise imaging solutions.
As of 31st March 2021, the company had 310 consolidated subsidiaries worldwide. The company also has regional management companies in Europe, the U.S., China, and Southeast Asia.
Sectra AB (Sweden)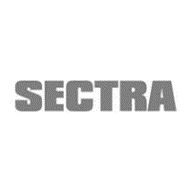 Founded in 1978 and headquartered in Linköping, Sweden, Sectra AB provides IT systems for managing medical images and patient information. The company operates through three business segments, namely, Imaging IT Solutions, Business Innovations, and Secure Communications. The Imaging IT Solutions segment offers PACS/RIS and VNA and visualizes standardized care pathways.
The company has direct sales in 19 countries and an indirect presence through partnerships. As of April 2022, the company had a headcount of 982 employees globally, with 730 employees in the Imaging IT solutions business segment.
Agfa-Gevaert NV (Belgium)

Founded in 1867 and headquartered in Mortsel, Belgium, Agfa-Gevaert NV is engaged in developing, manufacturing, and distributing a range of analog and digital imaging systems and IT solutions in the printing & healthcare sectors and other specific industrial applications. The company operates through four segments, namely, Radiology Solutions, Digital Print & Chemicals, HealthCare IT, and Offset Solutions. The HealthCare IT segment offers enterprise imaging solutions, including medical image management products, and integrated care & hospital IT products.
The company has manufacturing sites in China, Germany, Brazil, Italy, the U.S., Canada, and Belgium, while its R&D sites are in China, Germany, Israel, Austria, Italy, Canada, and Belgium.
Meticulous Research in its latest publication on Medical Image Management Market has predicted the growth of 7.6% during the forecast year 2023-2030.

INFINITT Healthcare Co., Ltd. (South Korea)
Founded in 2002 and headquartered in Seoul, South Korea, INFINITT Healthcare Co., Ltd. provides medical imaging and information capabilities to numerous radiology, cardiology, orthopedics, and dental healthcare facilities worldwide. The company also provides digital imaging and information technology solutions such as Picture Archiving and Communication System (PACS), 3D Diagnosis Support System (Xelis), Radiology Information System (RIS), and Teleradiology and Clinical Information System (CIS). The company meets most accessibility and regulatory standards, such as DICOM, HL7, IHE, and HIPAA, for managing the healthcare industry and product standards.
With more than 6,300 customers, the regional offices and distributors of the company are present worldwide. The company's offices are in China, Taiwan, Japan, Europe, Southeast Asia, the U.K., and the Middle East & Africa.
Siemens Healthineers AG (Germany)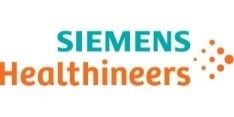 Founded in 1847 and headquartered in Erlangen, Germany, Siemens Healthineers AG is engaged in developing and selling a wide range of products with medical imaging applications, laboratory diagnostics, and point-of-care testing. The company also offers digital health platforms for various clinical specialties and laboratory diagnostic services to its customers globally. The company operates through four business segments: Imaging, Diagnostics, Varian, and Advanced Therapies. The company operates in the medical image management market through the Imaging business segment that offers products and services to healthcare professionals.
The company has a direct presence in more than 70 countries, with production sites in the U.S., China, and Germany. The R&D sites are in Germany, the U.S., China, and India. The subsidiaries of the company include Siemens Healthcare AB (Sweden), Siemens Healthcare S.r.l. (Italy), Siemens Healthineers Ltd. (China), and Siemens Healthcare Limited (Canada).
Mach7 Technologies (U.S.)

Founded in 2007 and headquartered in Vermont, U.S., Mach7 Technologies is a software product development company that provides enterprise imaging solutions. The company develops a secure data services platform that improves business and operational & patient outcomes. Mach7's interoperable foundation manages patient data and hosts an ecosystem of apps that delivers solutions, including PACS, enterprise imaging workflows, VNA, AI, clinical portals, and care coordination. The company's enterprise imaging platforms provide a vendor-neutral foundation for archiving, communicating, and consolidating unstructured data. These solutions are provided to customers, including integrated delivery networks, national health systems, medical research facilities, large academic medical institutions, regional community hospitals, children's health centers, and independent provider groups.
The company has a geographic presence in 15 countries, including Australia, Canada, China, France, Hong Kong, Indonesia, Italy, Netherlands, Qatar, Philippines, Singapore, Saudi Arabia, the U.K., the U.S., and Vietnam.
Change Healthcare Inc. (U.S.)

 Founded in 2007 and headquartered in Tennessee, U.S., Change Healthcare Inc. provides software and analytics, network solutions, and technology-enabled services. These solutions and services with clinical, financial, and engagement solutions help to improve patient outcomes, operational efficiency, and the consumer experience resulting in better healthcare systems. The company operates in three business segments, namely, Software and Analytics, Network Solutions, and Technology-Enabled Services. Medical image management solutions are offered under the Software and Analytics business segment. The Software and Analytics segment provides solutions for revenue cycle management, provider network management, payment accuracy, value-based payments, clinical decision support, consumer engagement, risk adjustment and quality performance, and imaging and clinical workflow.
Change Healthcare Enterprise Imaging is distributed in France, Belgium, and Luxembourg through Maincare, in Austria, Germany, and Switzerland through Pulmokard GmbH, and in Saudi Arabia and the U.A.E. through Attieh Medico.
Merative (U.S.)

Founded in 2022 and headquartered in Michigan, U.S., Merative (formerly IBM Watson Health) deals with data and technology, including healthcare analytics, clinical decision support, clinical development, social program management, real-world evidence, and enterprise imaging. These solutions are provided to the life sciences industry, employers, healthcare providers, and government bodies. In January 2022, the IBM Watson Health business was acquired by Francisco Partners (U.S.), an investment firm. Under the ownership of Francisco Partners, the new standalone company Merative was established.
Authoritative Research on the Medical Image Management Market – Global Opportunity Analysis and Industry Forecast (2023-2030)
Need more information? Meticulous Research®'s new report covers each of these companies in much more detail, providing analysis on the following:
Recent financial performance
Key products
Significant company strategies
Partnerships and acquisitions
The Comprehensive report provides global market size estimates, market share analysis, revenue numbers, and coverage of key issues and trends.