The Smart Cities Market is expected to reach $3,107.05 billion by 2030, at a CAGR of 25.8% during the forecast period 2023–2030. Urban centers or cities have been functioning as the engines of the global economic growth and opportunity for a very long time. People are migrating towards cities in the search of a safe and clean neighborhood, access to reliable and affordable services, and better mobility. Today, cities are expanding at enormous pace and are under constant pressure to optimize the infrastructure and facilities to accommodate existing and potential residents and enable them to lead a good life. Smart cities offer solutions to resolve urbanization issues and improve the quality of life of society. Smart cities aim to create a technologically evolved city management infrastructure that enables authorities to manage different operations efficiently, while enabling users i.e. residents to make use of technologies to receive variety of day to day services without any hassles.
Here are the top 10 companies operating in the Smart Cities Market
CISCO Systems, Inc.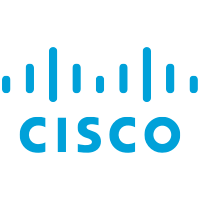 CISCO Systems designs, manufactures, and sells Internet Protocol (IP)-based networking and other products related to the communications and information technology (IT) industry and provides services associated with these products and their use. The company provides products for transporting data, voice, and video within buildings, across campuses, and globally.
It also provides customers with highly secured and intelligent platforms for digitalizing their business and help manage multiple users, devices, and things connected to their network. CISCO focuses on delivering highly secured, software-defined, automated, and intelligent platforms to customers looking for intent-based network across private, hybrid, and multicloud environments.
CISCO along with its subsidiaries provides a broad range of software and services across four identified categories i.e. Infrastructure, Application, Security, and Other Products. Their customers include business of all sizes, public institutions, governments, and service providers. The company has a strong geographical presence in the Americas, Europe, the Middle East, and Africa, Asia-Pacific, Japan, and China.

Founded in 1987 and headquartered in Shenzhen, China; Huawei Technologies is a global Information and communication technology solution provider committed towards bringing digital revolution to every individual, household and organization through a fully connected and integrated world. The organization delivers its vision to its customers by providing innovative, secure, and flexible ICT infrastructure products and cloud services. The company operates through four reportable business segments namely, Carrier, Enterprise, Consumer, and Unallocated Items.
The company along with its subsidiaries has geographic presence in China, Europe, the Middle East and Africa, Asia-Pacific, and Americas.
IBM Corporation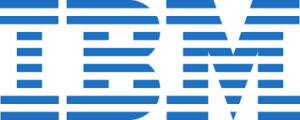 Founded in 1911 and headquartered at Armonk, New York, U.S.; IBM Corporation functions through five key segments such as Cognitive Solutions, Technology Services & Cloud Platforms, Global Business Services, Systems, and Global Financing. The company manufactures and sells hardware and software and delivers numerous hosting and consulting services from mainframe processors to nanotechnology domains. The company has a diverse and vast products and services portfolio including artificial intelligence, IoT, cloud computing, security and more.
IBM is the world's enterprise AI leader and largest cybersecurity enterprise. It provides services to all size enterprises and leaders in the diverse industries including financial services institutions, manufacturers, retailers and more. The company helps its clients to transform their business and help them to engage with clients and employees in new manners.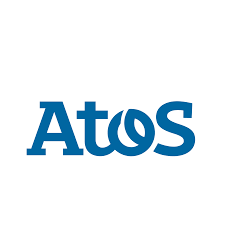 Established in 1997 and headquartered in Bezons, France; Atos SE is the leader in digital transformation. It provides services such as Cloud, Cybersecurity, High-performance computing, Big data, Hybrid cloud, Business application, Digital workplace solutions, and transactional services through Worldline. Atos is worldwide information technology partner for Olympic & Paralympic Games and delivers its objective of empowering its clients on digital transformation with the help of its in-depth market knowledge, extensive service portfolio, resources, and experience.
The company has a strong geographic presence in North America, Europe, and Asia-Pacific.
Foxconn Electronics, Inc.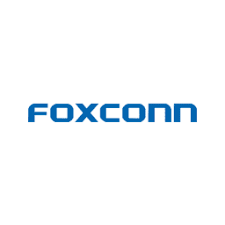 Founded in 1974 and headquartered in New Taipei City, Republic of China; Foxconn Electronics, Inc. is a leading player in the global electronics manufacturing and integration services. The company focuses on production and R&D of compound, modular, high frequency, photo-electricity, and surface-mounted connectors, modules and system assemblies for computer, communication, and consumer electronics. The company is majorly involved in IT, communications, automation devices, photo-electricity, precise machinery, auto, production, sales and service related with connectors, casings, radiators, assembled parts of consumer electronics, and assembly of network cables.
The company has widespread customer base all over the globe with some of the major customers in Ireland, USA, China, Singapore, Japan, and Taiwan.
Meticulous Research in its latest publication on Smart Cities Market has predicted the growth of 25.8% during the forecast year 2023-2030.

Robert Bosch GmbH was founded in 1886 and headquartered in Gerlingen-Schillerhöhe, Germany. The company is a multinational conglomerate and offers a variety of consumer and industrial solutions across different end-use industries. The business offering of the company includes mobility solutions, consumer goods, industrial technology, and energy & building technology.
The company has a complex and detailed subsidiary and distribution network with 125 active locations across 60 countries worldwide.
General Electric Company

Founded in 1892 and headquartered at Massachusetts, U.S.; General Electric Company or GE has a grand legacy of more than 100 years as it was founded in 1892. The company has headquarters in Boston, Massachusetts and a diversified global presence across the world. The company has diversified its business into various segments including Power, Oil & Gas, Lighting, Renewable Energy, Healthcare, Aviation, and Transportation. In addition, the company offers edge computing services such as Predix edge. With its subsidiaries and a strong network of distribution, the company has its presence in various regions such as North America, Europe, Asia- Pacific, and the Rest of the world.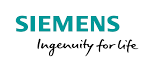 Siemens AG was founded in 1847 and headquartered at Munich, Germany; The Company operates through various business segments namely Digital industries, Smart infrastructure, Power and Gas, Mobility, Healthcare, Renewable energy & Financial Services among others. The Company provides Building & Automation control, HVAC products, Drive technology, Mobility solutions and industrial automation solutions among others.
With its subsidiaries and strong network of distribution, the Company has its geographic presence across North America, Europe, Asia Pacific, and the Middle East & Africa.
L&T Infotech Ltd.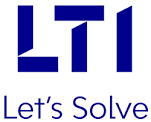 Founded in 1994 and headquartered in Mumbai, India; L&T Infotech Ltd is a global technology consultant and digital transformation solutions provider in the field of BFSI, manufacturing, Energy & Utilities, CPG, Retail & Pharma, and Media & Entertainment. Spanning across the globe with operations in 30 countries and client base of more than 300, L&T Infotech is focused towards the digital transformation of its clients in the areas related to enabling new business model, enabling revenue growth, transform customer and employee experience, and build next-gen operations.
The company has its geographic presence across the globe with major operations in North America, Europe, India, and Asia pacific.

Founded in 1994 and headquartered at Teaneck, New Jersey, U.S.; Cognizant, is a leading professional services companies, that provides IT services, with digital business, system technology, consulting, and operations services. In addition, deals in systems integration, supply chain management, engineering & manufacturing solutions, analytics, business intelligence, data warehousing, CRM, ERP, R&D outsourcing, and testing solutions.
With its subsidiaries and a strong network of distribution, the company has its presence in various regions such as North America, Europe, Asia- Pacific, Latin America, and the Middle East & Africa.
Popular Mention: Capgemini, Schneider Electric SE, Intel Corporation, Qualcomm Technologies, Inc., and Fujitsu Ltd.
Authoritative Research on the Smart Cities Market- Global Opportunity Analysis and Industry Forecast (2023-2030)
Need more information? Meticulous Research®'s new report covers each of these companies in much more detail, providing analysis on the following:
Recent financial performance
Key products
Significant company strategies
Partnerships and acquisitions
The Comprehensive report provides global market size estimates, market share analysis, revenue numbers, and coverage of key issues and trends.