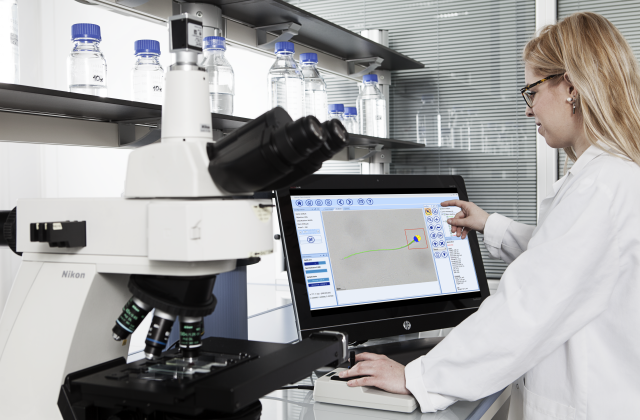 Semen analysis is done to evaluate male fertility, for those seeking pregnancy or verifying the success of vasectomy as well as for veterinary applications such as artificial insemination and animal breeding. The analysis is conducted to evaluate descriptive parameters of the sperm including its volume, concentration, motility, viability, and normal morphology based on various guidelines. Infertility has been a major cause contributing to the growth of semen analysis market, cited to the abnormal sperm functioning, problem with sperm delivery, overexposure to certain environmental factors such as pesticides and other chemicals and radiation, cigarette smoking, and heavy alcohol consumption.
The global semen analysis market will increase at a CAGR of 8.9% from 2017 to 2022 to USD 355.6 million by 2022. This market is driven by lifestyle change, growing disposable income in the developing countries, increasing animal health expenditure, growing animal population, and rising demand for animal derived food products, and increase in fertility tourism. However, high cost of assisted reproductive technology and imposition of medical device excise tax in the U.S. are expected to hinder the growth of the market to some extent.
The global semen analysis market is mainly segmented by application (human, veterinary), product (analyzers, accessories and disposables, software, instruments and test kit), and geography (North America, Europe, Asia-Pacific, Latin America, and Middle East and Africa).
Here are the top 10 companies operating in this Semen Analysis Market–
Medical Electronics Systems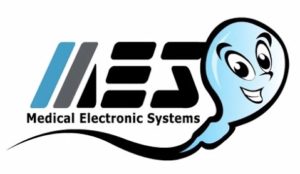 Founded in 1993 and based in Israel; MES is involved in the production of instruments required for semen analysis. The company provides semen analyzers for human as well as for veterinary. In veterinary, they provide analyzers for equine, porcine, bovine, and turkey.
The company has its geographic presence in America, Asia and Pacific, Africa, and Middle East. The company's subsidiary, Advanced Agricultural Technologies (A-Tech), established in 2007 provides rapid automated semen analysis and related products for veterinary market
Dolo Animals Limited
Founded in 2004 and headquartered in Guangdong, Province China; Dolo Animals Limited is involved in providing various solutions for animal breeding. Dolo is one of the leading companies specialized in swine reproductive technologies which focuses on artificial insemination and artificial reproduction technology.
Dolo provides automatic semen analyzer and automatic semen filling machine and consumables which include swine artificial insemination catheters, swine artificial insemination catheters, swine artificial insemination bags, and extender. Dolo Animals also provides solutions for semen extraction, semen examination, semen preparation, semen packaging, semen preservation, artificial insemination and pregnancy test. They also provide services like design and planning of artificial insemination lab, boar station design and planning, remote interactive training of artificial insemination technology.
The company has its facility located in China.
Hamilton Thorne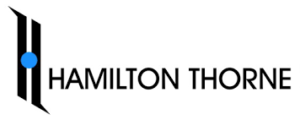 Incorporated in 2002 and headquartered at Beverly, U.S.; Hamilton Thorne designs, manufactures and distributes precision laser devices and advanced image analysis systems for fertility and developmental biology research markets. Hamilton Thorne Inc. is involved in the manufacturing and marketing of clinical sperm analysis product, animal and research sperm analysis product, and sperm analysis accessories for humans and animals. Hamilton Thorne has growing customer base which includes pharmaceutical and biotechnology companies, fertility clinics, and research institutes.
Hamilton Thorne has its presence in the Africa, North America, Oceania, South and Central America, Europe, and Asia. Hamilton Thorne Inc. is the subsidiary company of Hamilton Thorne Ltd.
Microptic SL

Founded in the year 1989 and headquartered at Barcelona, Spain; Microptic SL is one of the leading players in the field of research, development, distribution and installation of automatic diagnostic systems. The company was first established in 1989 with the name of MICROPTIC SCP and change to MICROPTIC SL in 2001.The company provides computer aided semen analysis system, its components and services.
The company has its geographical presence in the Africa, America, Asia, Europe, and Oceania through its strong distribution channel in these regions.
CooperSurgical Inc.

CooperSurgical Inc. was founded in 1990 and headquartered at USA. They provide medical instruments, devices and disposables which are need of women throughout their lives. CooperSurgical also provides insemination kit. CooperSurgical is involved majorly in semen analyzers by their subsidiary, Origio. In 2012 CooperSurgical acquired Origio which is a marketer of IVF products.
Founded in 1987 and headquartered at Malov, Denmark; Origio is engaged in the development and marketing of a variety IVF products. The company offers semen analyzers and its accessories. Origio has a global network of distributors and has a strong presence worldwide. Origio employs more than 400 people across the world.
A report into the projected growth of the current Semen Analysis Market by Meticulous Research® has produced some incredible forecasts for the industry. By 2022, it's expected to have grown at a CAGR of 12.7%, reaching over $355.6 million.
Proiser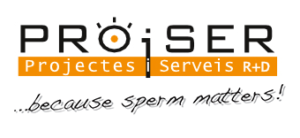 Founded in 2004 and headquartered in Paterna, Spain; Proiser R+D is a company focused on research and development of automatic diagnostic systems. They are involved in manufacturing and marketing of microscopy, oocyte measurement system, and semen analyzers for human as well as for animals. They also provide accessories required for semen analyzers.
Sperm Processor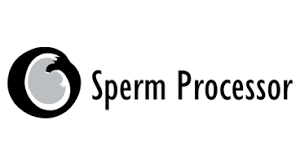 Incorporated in 1998 and headquartered in Maharashtra, India;, Sperm Processor is involved in designing, manufacturing and providing instruments and tools required for diagnosing male infertility. The company provides laboratory product and lab setup solutions. They also have a chain of sperm360 labs and provide semen bank facility.
The company has its facility in Aurangabad, Maharashtra, India.
Bioline Technologies

Founded in 2004 in Thane, India, Bioline Technologies is a manufacturer and exporters of lab equipment, diagnostic equipment, lab consumables, and scientific equipment. The company provides blood bank equipment, x-ray and diagnostic equipment, laboratory equipment, stability chambers, cols chain equipment, clean room equipment, waste disposal system, and laboratory consumables. The company provides sperm analyzers in diagnostic equipment segment.
They have their distribution channel in India, Panama, Bangladesh, Ghana, Nigeria, and Africa.
ContraVac Inc.
Founded in 1992, ContraVac Inc., develop products for male reproductive healthcare in cooperation with Center for Research in Contraceptive and Reproductive Health at the University of Virginia. They provide home sperm test that analyses sperm count and also provides another product to check success of vasectomy. These products help men to seek actionable information about their fertility health and test themselves in privacy of their home.
The company provide their products in the U.S., Canada, the U.K., Hong Kong, Macau, France, and New Zealand.
MotilityCount ApS

Founded in 2010, MotilityCount ApS has headquartered in Copenhagen, Denmark. MotilityCount is a Danish company which develops male fertility test kits. MotilityCount ApS provides a home test kit for men that help to measure sperm quality. The company sell their products online with the collaboration of local distributors and traditional pharmaceutical channels.
The company provide their products in Denmark, Sweden, Norway, the U.K., Italy, Spain, Germany, Poland, New Zealand, and Slovenia.
Popular Mentions: MMCSoft, MedSystems International, LabIVF Asia Pte. Ltd., Stormoff, Mira Lab, and Beijing Weili New Century Science & Tech. Deve. Co. Ltd.
Authoritative Research on the Semen Analysis Market – Global Opportunity Analysis and Industry Forecast (2017-2022)
Need more information? Meticulous Research®'s new report covers each of these companies in much more detail, providing analysis on the following:
Recent financial performance
Key products
Significant company strategies
Partnerships and acquisitions
The Comprehensive report provides global market size estimates, market share analysis, revenue numbers, and coverage of key issues and trends.
Please download report pages and learn more: