The Phycocyanin Market is projected to reach $279.6 million by 2030, at a CAGR of 28.1% during the forecast period 2023–2030. In terms of volume, this market is projected to reach 3,587.2 tons by 2030, at a CAGR of 33.8% from 2023 to 2030. The growth of this market is driven by the increasing adoption of phycocyanin for nutraceutical & nutritional applications, the reluctance toward the use of synthetic colors, the rising demand for natural blue colorants, and increasing venture investments in phycocyanin production. Additionally, the high potential of phycocyanin in pharmaceutical applications and the increasing consumer awareness regarding clean-label products are further expected to provide growth opportunities for the players operating in the global phycocyanin market. However, the high prices of natural colorants, high costs of extracting and purifying phycocyanin, and complexities in algae production restrain the growth of this market.
Top 10 Companies Operating in Phycocyanin Market
DIC Corporation

Founded in 1908 and headquartered in Tokyo, Japan, DIC specializes in the manufacturing of printing inks and also produces organic pigments and synthetic resins. The company offers its products to the automotive, electronics, food, and housing industries. It operates in three business segments, namely, Packaging & Graphic, Functional Products, and Color & Display. The Color & Display segment offers spirulina and phycocyanin.
DIC has a broad portfolio of microalgae. It offers microalgae products, including spirulina and phycocyanin in the form of powder and tablets, through its subsidiaries Earthrise Nutritionals, LLC (U.S.), Sun Chemical Corporation (U.S.), and Hainan DIC Microalgae Co., Ltd. (China).
Givaudan SA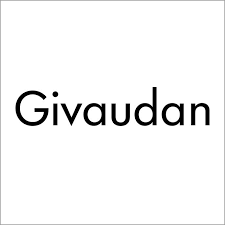 Founded in 1895 and headquartered in Vernier, Switzerland, Givaudan manufactures flavors, fragrances, and active cosmetic ingredients. The company operates through two business segments, namely, Taste & Wellbeing and Fragrance & Beauty. Further, it offers phycocyanin products through its two subsidiaries Naturex S.A. (France) and DDW, Inc. (U.S.).
Naturex S.A. is engaged in sourcing, producing, and selling natural ingredients for the food, health, and beauty sectors. The company's new extraction line has boosted its spirulina production capacity. This expansion of Naturex's manufacturing capacity has been designed to meet the growing global demand for clean-label blues and greens.
DDW is engaged in the production and distribution of caramel color and natural color solutions for food & beverage applications. The company offers natural colors derived from agricultural, biological, or mineral sources.
GNT Group B.V.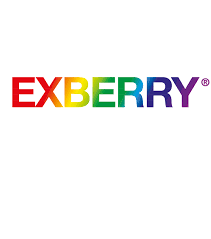 Founded in 1978 and headquartered in Mierlo, Netherlands, GNT Group is engaged in the production of natural food colors. The company offers a wide range of natural food colors mainly derived from fruits, vegetables, and edible plants through physical processing methods. It is internationally renowned for its EXBERRY, a leading global brand in coloring foods.
The company offers more than 400 color shades through this brand, suitable for all food and drink, including confectionery, dairy and bakery products, soft and alcoholic beverages, and savory applications. As of 2020, EXBERRY is used by more than 2,000 food and beverage companies.
E.I.D. – Parry (India) Limited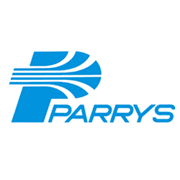 Founded in 1788 and headquartered in Tamil Nadu, India, E.I.D. – Parry is engaged in manufacturing sugar, biopesticides, and nutraceuticals. The company has four product segments, namely, Sugar, Cogeneration, Distillery, and Nutraceuticals. The Nutraceuticals segment offers organic spirulina, chlorella, astaxanthin, and microalgal products.
E.I.D. offers its products to the confectionery, bakery, beverages, and dairy industries. The company offers organic spirulina products such as phycocyanin in the nutraceuticals space.
Zhejiang Binmei Biotechnology Co.,Ltd

Founded in 2013 and headquartered in Zhejiang Province, China, Zhejiang Binmei Biotechnology manufacturers high-quality and reliable powder, liquid, and oil-soluble spirulina extracts (phycocyanin), Carthamus, safflower, and trehalose. The company offers its products to the food, health, cosmetics, and pharmaceutical industries.
Zhejiang Binmei has obtained 8 technical patents in marine biology and has an independent intellectual property right for spirulina extraction. The company manufactures four grades of phycocyanin: food, cosmetic, medical, and reagent, and provides both spirulina protein powder and blue spirulina liquid extract with patent certifications. Further, Zhejiang Binmei's current annual production capacity comprises 200 tons of phycocyanin, 200 tons of spirulina liquid extract, and 500 tons of spirulina powder.
Meticulous Research in its latest publication on global Phycocyanin Market has predicted the growth of 28.1% during the forecast year 2023 to 2030.
Yunnan Green A Biological Project Co., Ltd. (A Subsidiary of Yunnan Spirin Biotechnology Co. Ltd)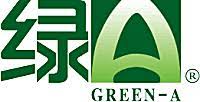 Founded in 1997 and headquartered in Kunming, China, Yunnan Green is engaged in developing, breeding, producing, and marketing microalgae-based health products. The company's annual microalgae production capacity, comprising the production of spirulina, chlorella, and Haematococcus pluvialis, is 3,000.0 metric tons.
Yunnan Green offers its products in the form of powder, tablets, and extract-phycocyanin to the healthcare, medicine, cosmetics, and food industries. The company provides powdered-form spirulina extract phycocyanin for food & beverages. It is also used as a colorant in cosmetics.
Bluetec Naturals Co., Ltd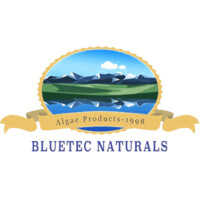 Founded in 1998 and headquartered in Inner Mongolia, China, Bluetec Naturals supplies algal products. The company produces around 500 tons of spirulina and provides phycocyanin and spirulina extracts. In 2016, the company developed an innovative technology to extract phycocyanin from spirulina. Additionally, the company also provides chlorella and astaxanthin.
The company offers its products to the food, cosmetic, and pharmaceutical industries and produces phycocyanin to meet customers' custom requirements. Bluetec Naturals also produces blue spirulina, spirulina extract, and phycocyanin products according to special formulations from its customers.
Merck KGaA
Founded in 1668 and headquartered in Hesse, Germany, Merck KGaA is a science and technology company. It operates through three business segments, namely, Healthcare, Life Science, and Electronics. The company offers phycocyanin products through its Life Science segment.
The Life Science business segment operates through three sub-segments, namely, Process Solutions, Research Solutions, and Applied Solutions. The company offers its products to various industries, such as pharmaceuticals, research, food & beverages, materials science & engineering, protein, and clinical & diagnostics. Further, Merck provides phycocyanin products in both lyophilized powder and liquid form through its brand Sigma-Aldrich.
AlgoSource

Founded in 1993 and headquartered in Saint-Nazaire, France, AlgoSource offers an end-to-end range of services, such as production engineering, value creation, and the industrial development of microalgae. The company is engaged in microalgae production within controlled systems, biorefinery engineering, and creating and selling natural products such as Spirulina, Chlorella, and Phycocyanin.
AlgoSource specializes in phycocyanin-based products and cold extraction technologies. With its expertise, the company has developed an exclusive extraction technology to optimize concentration and obtain high-value molecules to provide functional ingredients for nutraceuticals, cosmetics, and health applications.
Phyco-Biotech Laboratories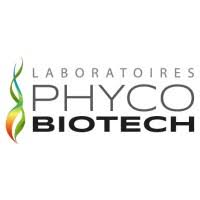 Founded in 2011 and headquartered in Montpellier, France, Phyco-Biotech is engaged in producing and distributing pharmaceutical products and innovative natural food supplements for therapeutic purposes and organic cosmetics. The company has expertise in extracting and purifying phycobiliproteins and developing fluorescent labels for medical diagnosis.
Phyco-Biotech produces four types of phycobiliproteins in precipitated and lyophilized forms. Further, it provides phycocyanin in powder form obtained through lyophilization.
Authoritative Research on the Phycocyanin Market – Global Opportunity Analysis and Industry Forecast (2023-2030)
Need more information? Meticulous Research®'s new report covers each of these companies in much more detail, providing analysis on the following:
Recent financial performance
Key products
Significant company strategies
Partnerships and acquisitions
Comprehensive report provides global market size estimates, market share analysis, revenue numbers, and coverage of key issues and trends.
Please download report pages of Phycocyanin Market and learn more: https://www.meticulousresearch.com/download-sample-report/cp_id=5126