The Optical Transceivers Market is expected to reach $5.31 billion by 2030, at a CAGR of 12.4% during the forecast period of 2023 to 2030. The growth of this market is driven by the growing adoption of optical modules among data centers and the rising need for optical transceivers for extended wavelengths over long distances. However, government regulations and certifications restrain the growth of this market.
Furthermore, the growing adoption of 5G and cloud technologies in emerging countries and the increasing demand for high-speed internet and data-intensive applications are expected to create market growth opportunities. However, the lack of standardization is a major challenge for the players operating in this market. Additionally, the advent of silicon photonics (SiPh) technology is a prominent trend in the optical transceivers market.
Here are the top 10 companies operating in the Optical Transceivers Market
Coherent Corp. (U.S.)

Founded in 1971 and headquartered in Pennsylvania, U.S., Coherent Corp. is a provider of optical transceivers that support small-size, long-reach DWDM transmission modules operating from 100 Gbps to 1 Tbps and more. The company offers optical transceivers, including 400G ZR+ QSFP-DD-DCO High Tx Output Power Optical Transceiver, 400G CFP2-DCO Digital Coherent Optics Transceiver, 25GE LR 10km Long Wavelength SFP28 Optical Transceiver, and 25GE LR Dual Rate 10km Long Wavelength SFP28 Optical Transceiver among others. The company operates in the market through two business segments: Photonic Solutions and Compound Semiconductors.
Lumentum Holdings Inc. (U.S.)

Founded in 2015 and headquartered in California, U.S., Lumentum Holdings Inc. offers optical components used in telecommunications networking equipment. The company provides coherent transceivers designed for long haul, metro, and data center DWDM applications. Lumentum offers tunable transmission products, including a narrow linewidth integrable tunable laser assembly (ITLA), a 40G and 100G intradyne coherent receiver (ICR), a 40G DP-QPSK coherent transponder, tunable XFP and tunable SFP+ products. Furthermore, the Lumentum tunable platform provides cost-effective solutions from 10G to 100G and above.
Broadcom Inc. (U.S.)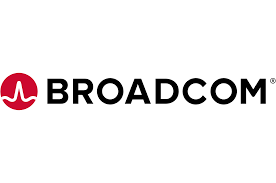 Founded in 1961 and headquartered in California, U.S., Broadcom Inc. offers a wide range of semiconductor and infrastructure software products. The company provides high-performance, reliable, and cost-effective optical transceivers for enterprises and delivers a range of fiber channel and ethernet connectivity. Broadcom operates in the market through two business segments: Semiconductor solutions and Infrastructure software. The company's optical transceiver products include SFP28 – SFP56, SFP+, QSFP28, QSFP-DD, and QSFP+.
Intel Corporation (U.S.)

Founded in 1968 and headquartered in California, U.S., Intel Corporation manufactures motherboard chipsets, network interface controllers, integrated circuits, and other devices for communications and computing. The company offers high-density optical transceivers with high capabilities, scale, and cost-efficient for data centers. It offers a transceiver portfolio for connectivity of large-scale cloud and enterprise data centers. The company provides silicon photonics optical modules that enable high-bandwidth and software-configurable access to computing and storage. Intel Corporation provides Silicon Photonics 100G PSM4 QSFP28 optical transceiver for data communications applications. The company operates in the market through six business segments: Client Computing Group, Data Center Group, Internet of Things, Non-Volatile Memory Solutions Group, Programmable Solutions Group, and All Other.
Accelink Technologies Co., Ltd. (China)

Founded in 1976 and headquartered in Wuhan, China, Accelink Technologies is a manufacturer of optoelectronic devices and modules. The company provides various optical transceiver products based on application, rate, different wavelengths, transmission distance, and packages. Accelink provides high-quality optoelectronic products and high-value end-to-end services. The company offers optical transceiver devices, including SFP 1.25G 10km, CSFP 1.25G 10km, XGS-PON OLT SFP+ C-temp, XGS-PON OLT XFP I-temp, 400G QSFP112 FR4, and 800G QSFP-DD800 2xLR4.
Meticulous Research in its latest publication on Optical Transceivers Market has predicted the growth of 12.4% during the forecast year 2023-2030.
Smiths Interconnect (U.K.)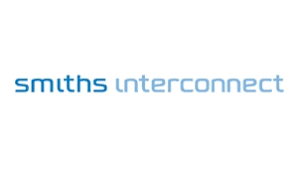 Founded in 2007 and headquartered in London, U.K., Smith Interconnect is a provider of affordable, reliable, high-performance embedded transceivers for application in harsh environments, including space, military, aerospace, and industrial. These transceivers include chip-sized components based on 850 nm VCSELs with bandwidth up to 300 Gbps for short-reach applications. The company offers optical transceivers with a bandwidth of up to 300 Gbps and high I/O density with low SWaP. Smith provides Embedded optical transceivers, including SpaceABLE 10G SM Series 4TRX, 12TX, and 12RX; LightABLE 28G LL Series 4TRX, 12TX, and 12RX; LightVISION 10G VM Series; and SNAP12.
Sumitomo Electric Industries, Ltd. (Japan)

Founded in 1897 and headquartered in Osaka, Japan, Sumitomo Electric Industries, Ltd. provides optical transceiver modules used in high-speed optical communication systems. The company provides a portfolio of optical transceiver modules for supporting optical coherent communication devices in systems. Sumitomo Electric offers optical transceivers with various specifications, including a speed range of more than 100 Gbps and CWDM/DWDM products for large-capacity traffic. The company operates in the market through five business segments: Automotive Business, Environment & Energy, Industrial materials, Electronics, and Info-communications.
HUBER+SUHNER AG (Switzerland)

Founded in 1864 and headquartered in Herisau, Switzerland, HUBER+SUHNER AG provides pluggable 40Gbps and 100Gbps optical transceivers for telecom and datacom application. The company offers transceivers that support protocols such as 40GbE, 100GbE, OC-768/STM-256, and OTU4 and are used for multimode, single-mode fiber optics and DWDM. The company offers a 40G QSFP transceiver applicable for multimode up to 100/150 meters and up to 10km version for single-mode. The company operates in the market through three business segments: Communication, Industry, and Transportation.
Hisense Broadband, Inc. (China)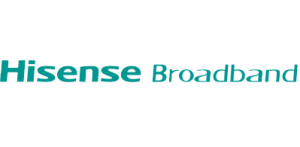 Founded in 2002 and headquartered in Qingdao, China, Hisense Broadband, Inc. provides solutions to Data Communications Networks, Cable Television, Fiber-To-the-Home (FTTH), and Consumer Electronics. Hisense Broadband provides optical transceiver products for ethernet, transmission, storage, and SONET/SDH applications with low power consumption and high reliability, compliant with SFP+ MSA, XFP MSA, QSFP+ and CFP standards. Hisense Broadband provides solutions for data centers with ethernet optical transceivers such as 10G, 25G, 40G, 50G, 100G, 200G, 400G, and 800G.
Huawei Technologies Co., Ltd. (China)

Founded in 1987 and headquartered in Shenzhen, China, Huawei Technologies Co., Ltd. offers optical transceiver modules for various requirements, including transmission rates, encapsulation types, physical layer standards, and modes. Huawei Technologies provide transceiver modules in two modes: single mode for long-distance transmission and multimode for small-capacity, short-distance transmission. The company offers optical transceiver products, namely, 100GE, 40GE, 25GE, 10GE, and GE, with various sub-categories of optical transceiver series. The company operates in the market through four business segments: Carrier Business, Consumer Business, Enterprise Business, and Other.
Authoritative Research on the Optical Transceivers Market – Global Opportunity Analysis and Industry Forecast (2023-2030)
Need more information? Meticulous Research®'s new report covers each of these companies in much more detail, providing analysis on the following:
Recent financial performance
Key products
Significant company strategies
Partnerships and acquisitions
The Comprehensive report provides global market size estimates, market share analysis, revenue numbers, and coverage of key issues and trends.