American whiskey made up of a mixture of corn, rye, wheat, and barley (collectively referred to as the mash) and is aged in charred-oak barrels, but each variety has its own characteristics, Jack Daniel's Gentleman Jack, Jim Beam Kentucky Fire Bourbon, Evan Williams Black Label Bourbon, Bulleit Rye are some of the best American whiskey.  Over the past few years, there has been increasing demand for American whiskey across the globe. Kentucky and Tennessee are the whiskey capitals of America, and more smallscale distilleries are emerging in Ohio, New York, and Colorado. Bourbon whiskey production is permitted across the United States, but is highly concentrated in Kentucky, which produces in excess of 95% of all bourbon.
The American Whiskey Market is expected to grow at a CAGR of 9.9% from 2019 to reach $16.8 billion by 2025.
Here are the top 10 companies operating in American Whiskey Market-
Beam Suntory, Inc.

  Beam Suntory, Inc. is a subsidiary of Suntory Holdings and is the third largest producer of distilled beverages worldwide. The company is the producer and distributor of premium-branded distilled spirits. The company's product portfolio include bourbon whiskey, Scotch, tequila, rum, and ready-to-drink cocktails. The company is driving growth through product innovation and impactful marketing across the globe.
The company is focusing on boarding its geographic reach by promoting and exporting its products in new geographies. The company has major presence in the U.S., Japan, Western Europe, Mexico and Latin America. The company was formerly known as Beam Inc. and changed its name to Beam Suntory Inc. Japan's Suntory Holdings acquired Beam in 2014, forming the world's number three premium spirits company
Brown-Forman Corporation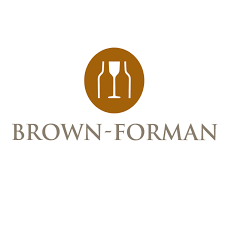 Brown-Forman is one of the largest American-owned spirits and wine companies and among the top 10 largest global spirits companies. The company sells its brands in countries around the world and has offices in cities across the globe. The company has more than 25 brands in its portfolio of wines and spirits. The company's portfolio of mid-priced to super-premium brands includes spirits as Jack Daniel's, Canadian Mist, Finlandia, Southern Comfort, and Woodford Reserve.
The U.S. is the largest market for Brown-Foreman, accounting for about 47% of the company's revenue in 2019. The company's largest foreign markets include Europe (the U.K., Germany, France, Russia, Turkey, and Poland) with about a third of sales, and Australia contributing 5%. Other important markets include Mexico, Japan, Dubai, and Canada.
Diageo Plc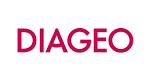 Diageo is the leading spirit producer in the world. Its geographic segments include North America; Europe, Russia and Turkey; Africa; Latin America and Caribbean, and Asia Pacific. The company's principal products includes Scotch whisky, Gin, Vodka, Rum, Beer, Irish Cream Liqueur, Wine, Raki, Tequila, Canadian Whisky, American Whiskey, Progressive Adult Beverages, Cachaca, Brandy and Ready to Drink.
The company owns manufacturing production facilities across the world. Diageo North America handles its parent's operations in the U.S. and Canada. The company's maturing American whiskey is located in Kentucky and Tennessee in the United States
Gruppo Campari

Davide Campari-Milano S.p.A., together with its affiliates (Gruppo Campari), is a major player in the global beverage sector, trading in over 190 nations around the world with leading positions in Europe and the Americas. The Groups portfolio, with over 50 brands, spans spirits, the core business, wines and soft drinks. Internationally-renowned brands include Aperol, Appleton Estate, Campari, Cinzano, SKYY and Wild Turkey. Wild Turkey is distributed internationally, its main markets are the U.S., Australia , and Japan.
Wild Turkey is a brand of Kentucky straight bourbon whiskey distilled and bottled by the Wild Turkey Distilling Co, a division of Campari Group. The distillery is located near Lawrenceburg, Kentucky. In North America, the Wild Turkey brand is sold through Gruppo Campari-subsidiary Skyy Spirits
Heaven Hill Brands
Heaven Hill Brands is one of the leading largest independent, family-owned marketers and producers of distilled spirits products in the U.S. Heaven Hill is now the sixth-largest spirits supplier in the United States and second largest holder of aging Bourbon whiskey in the world with an inventory in excess of 1,300,000 barrels. In 2014, the company changed its name to Heaven Hill Brands from Heaven Hill Distilleries, Inc.
The company is based in Bardstown, Kentucky with facilities in Louisville and Bardstown with its marketing and sales presence across the globe. Heaven Hill's portfolio includes the world's second-largest selling Bourbon, Evan Williams Bourbon alongside dynamic brands including Deep Eddy Vodka, Lunazul Tequila, Elijah Craig Small Batch Bourbon and others
Meticulous Research in its latest publication on global American Whiskey Market has predicted the growth of 9.9% during the forecast year 2019-2025.
Sazerac Company, Inc.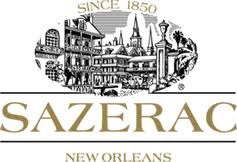 Sazerac is a family owned business held by William Goldring . The company produces the Sazerac brand american whiskey and several bourbons under different names. The company produces bourbons, shooters, cordials, liqueurs and specialties, blended and rye whiskies, wine, vodka, gin, tequilas, rums, brandies and cognacs, scotches, and cocktails.
The company is doing business as John Handy Company and operates as a distilling company in the U.S. Buffalo trace distillery, A. Smith Bowman, Gemini, Glenmore Distillary, Barton Brands, Medley, Fleischmann, and Old Mr. Boston are few of the leading distilling companies owned by Sazerac Company.
Kirin Holdings Company, Limited.

Kirin company owns Four Roses, a leading american whiskey brand Previously brand has been owned by Seagram and Frankfort Distilling Co. Four Roses Kentucky Straight Bourbon is one of the popular brands of the company and has been one of the top selling bourbons in the U.S. since 1930. Over the years the brand has gained popularity across the globe and Four Roses has gained acceptance in the rapidly growing European and Asian markets where it quickly became the top selling Bourbon and remains a top-selling Bourbon in both Europe and Japan today.
In February 2002, the Kirin Brewery Company, Ltd. purchased the Four Roses Bourbon brand trademark and production facilities. The new acquisition was named the Four Roses Distillery, LLC.
Luxco, Inc.

Luxco, Inc. is a beverage alcohol company that produces bottles, imports, and markets specialty beverage alcohol and non-alcohol products. The company offers a portfolio of wines, juices, and other spirits. The company was formerly known as David Sherman Corporation and changed its name to Luxco, Inc. in 2006.
Some the company's popular brands include Rebel Yell Bourbon Whiskey, Ezra Brooks Bourbon Whiskey, Everclear Juarez Tequila, El Mayor Tequila, Exotico Tequila, Arrow Cordials, Saint Brendan's Irish Cream, and Yago Sant'Gria
Castle Brands Inc.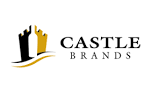 The Castle Brands Inc. company develop and market premium and super premium brands of alcohol includes rum, whiskey, liqueurs, and vodka. The company also develops non-alcoholic beverage products, including Goslings Stormy Ginger Beer. The company operates in one reportable segment- the sale of premium beverage alcohol.
With strong network of distributors and brokers company distributes their products in all 50 U.S. states and the District of Columbia and in thirteen primary international markets, including Ireland, Great Britain, Northern Ireland, Germany, Canada, France, Finland, Norway, Sweden, Denmark, a nd the Duty-Free markets
Tuthilltown Spirits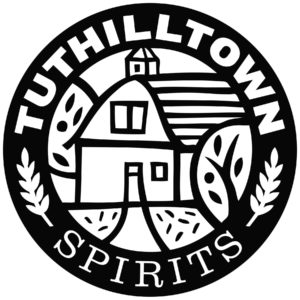 In 2005, Tuthilltown Spirits brought the tradition of small batch spirits production back to the Hudson Valley. The company operates as a subsidiary of William Grant & Sons. Tuthilltown Spirits distills Indigenous Vodka from apples grown at orchards less than five miles away and the highly awarded Hudson Whiskey line, using grain harvested by farmers less than ten miles away.
The company has 50 hardworking and creative member continuously are developing new products and cocktails.
Amidst this crisis, Meticulous Research® is continuously assessing the impact of COVID-19 pandemic on various sub-markets and enables global organizations to strategize for the post-COVID-19 world and sustain their growth. Let us know if you would like to assess the impact of COVID-19 on this industry with Research PDF
Authoritative Research on the American Whiskey Market- Global Opportunity Analysis and Industry Forecast (2019-2025)
Need more information? Meticulous Research®'s new report covers each of these companies in much more detail, providing analysis on the following:
Recent financial performance
Key products of American Whiskey Market
Significant company strategies
Partnerships and acquisitions
Impact of Covid-19 on American Whiskey Market
The Comprehensive report provides global market size estimates, market share analysis, revenue numbers, and coverage of key issues and trends.
Please download report pages of American Whiskey Market and learn more: https://www.meticulousresearch.com/download-sample-report/cp_id=5042