The India PACS and VNA Market is expected to grow at a CAGR of 11.6% (2019-2025) to reach $217.6 million by 2025 from an estimated $112.5 million in 2019. Picture archiving and communication system (PACS) is a medical imaging technology used primarily in healthcare organizations to securely store and digitally transmit electronic images and clinically-relevant reports. Although PACS is widely adopted in healthcare, vendor neutral archive (VNA) technology is rapidly gaining traction. Similar to PACS, VNAs are archives for DICOM-based images and content. However, they allow organizations to integrate the viewing and storage of different health IT systems regardless of vendor restrictions.
Here are the top 10 companies operating in the  India PACS and VNA Market
GE Healthcare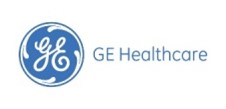 GE Healthcare, a subsidiary of General Electric (GE), offers medical imaging, digital solutions, patient monitoring and diagnostics, drug discovery, biopharmaceutical manufacturing technologies and performance improvement solutions. The company operates its business through two operating business segments namely Healthcare Systems and Life Sciences. The company offers healthcare IT solutions through its Healthcare Systems business.
GE Healthcare has its geographic presence across North America, Europe, Asia- Pacific, Latin America, and Middle East & Africa.
FUJIFILM Corporation

FUJIFILM Corporation operates in various areas such as healthcare, graphic arts, optical devices, highly functional materials and other high-tech areas. The Company is engaged in a providing medical image and information products and technologies for acquiring, processing, managing and storing diagnostic images and related data. TeraMedica Division of FUJIFILM Corporation is involved in providing advancing VNA technology and healthcare interoperability. TeraMedica offers archive solutions for managing and storing a range of digitized in-hospital clinical information, including diagnostic images of Picture Archiving Communication System (PACS).
FUJIFILM Corporation has its strong geographic presence across North America, Europe, Asia-Pacific, Latin America, Middle East & Africa.
Agfa-Gevaert

Agfa-Gevaert is engaged in developing and distributing an extensive range of analog and digital imaging systems and IT solutions for printing and healthcare sector and other specific industrial applications. The Company operates in three business groups namely, Graphics, HealthCare, and Specialty Products.
Agfa HealthCare is the developer and provider of healthcare IT solutions. The company offers enterprise imaging, integrated care, and hospital IT products. The enterprise imaging segment includes VNA and PACS products.
The Company has a strong geographical presence across North America, Europe, Asia-Pacific, Latin America, and Middle East & Africa.
Carestream Health, Inc.

Carestream Health, Inc. is engaged in providing medical imaging systems and healthcare IT solutions. The company"s Vue Archive is available as an on-site or cloud-based solution. Carestream Health is a fully-owned subsidiary of Onex Corporation. The Healthcare Imaging segment revenues of the company consist of Carestream Health.
Carestream Health has its geographic presence across North America, Asia and Europe.
Siemens Healthineers

Siemens Healthineers is the separately managed healthcare business of Siemens AG that offers variety of products ad services to the healthcare providers to enable them to transform care delivery, to offer precision medicine, and to improve patient experience through digitalizing of healthcare. The company provides technologies and services in the areas of diagnostic and therapeutic imaging, laboratory diagnostics and molecular medicine, digital health and enterprise services. The company offers PACS solutions through its imaging IT segment.
The major manufacturing and engineering sites of the company are located in countries like the U.S., Germany, Spain, the U.K., India, China, South Korea and Brazil.
Meticulous Research in its latest publication on India VNA and PACS Market has predicted the growth of 11.6% during the forecast year 2019-2025.

Koninklijke Philips N.V.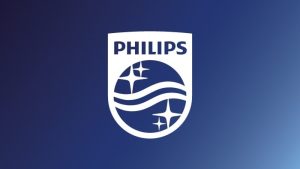 Koninklijke Philips N.V. (or Royal Philips, the parent company of the Philips Group) is a health technology company. Philips Group operates through four business segments, namely, Personal Health, Diagnosis & Treatment, Connected Care & Health Informatics, and HealthTech Other. The Company provides PACS through its Connected Care and Health Informatics business segment under healthcare informatics area.
With more than 50 subsidiaries and strong network of distribution, the company has its presence across the world including the U.S., China, Germany, Japan, France, India, the Netherlands and other countries.
Merge Healthcare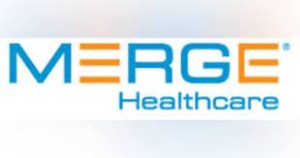 International Business Machine (IBM) Corporation empower leaders, advocates and influencers in solving the world"s biggest health challenges. The company operates through five business segments – Cognitive Solutions, Global Business Services, Technology Services & Cloud Platforms, Systems and Global Financing.
In June 2016, IBM announced the creation of the Watson Health medical imaging collaborative; Merge Healthcare being the founding member of the Collaborative. Watson Health Imaging, a market segment of IBM Watson Health, is a leading provider of innovative cognitive computing, enterprise imaging and interoperability solutions that seek to advance healthcare. Under the Merge brand, IBM Watson Health Imaging provides enterprise imaging solutions that facilitate the management, sharing and storage of billions of patient medical images.
The Company has a strong geographical presence across Americas, Europe, Middle East & Africa, and Asia-Pacific.
Amrita Technologies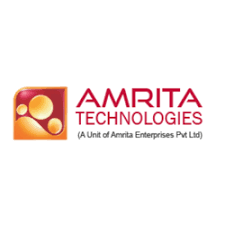 Amrita Technologies provides various services namely, healthcare IT services, mobile app development, learning management platforms, QA outsourcing and many more. Amrita Technologies has its presence across India, Dubai, and U.S.

Meddiff Technologies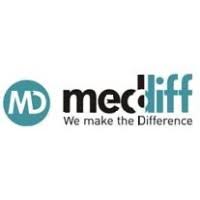 Meddiff Technologies provides medical imaging solutions using tele-imaging technology. Meddiff Technologies caters customers based across India, Australia, U.S., Europe, Singapore, Malaysia, Vietnam, Indonesia, Afghanistan, and U.K.
Medsynaptic Pvt. Ltd.

Medsynaptic Pvt. Ltd. is engaged in offering healthcare IT and imaging solutions which includes several medical imaging products including PACS & Teleradiology.
Medsynaptic Pvt. Ltd. has its presence across India, Malaysia, Indonesia, Singapore, Kuwait, UAE, Spain, U.S., Canada, Thailand, SriLanka, Nigeria, Rwanda, Nepal and Bangladesh.
Authoritative Research on the India VNA and PACS Market -Opportunity Analysis and Industry Forecast (2019-2025)
Need more information? Meticulous Research®'s new report covers each of these companies in much more detail, providing analysis on the following:
Recent financial performance
Key products
Significant company strategies
Partnerships and acquisitions
The Comprehensive report provides global market size estimates, market share analysis, revenue numbers, and coverage of key issues and trends.