The In-Vitro Toxicology/Toxicity Testing Market is expected to grow at a CAGR of 9% from 2019 to reach $14.4 billion by 2025.
Safety assessment of substances is essential to determine their toxic implications on humans and the environment. Toxicology studies evaluate the substances to determine if they are safe to use by humans and does not alter the environment. In vitro, ex vivo, and in silico testing methods are some of the alternatives to animal testing and are used to determine the toxicity of a substance. Safety assessment and efficacy testing is a mandatory procedure for industries such as chemicals, pesticides, cosmetics, consumer products, drugs, vaccines, and medical devices. Ethical issues and pressure from animal activists' groups concerning the use of animals for testing, ban on animal testing of cosmetic products, support from regulatory bodies regarding the approval of in vitro tests, and variations in results of in vivo testing due to inter species differences are some of the key factors driving the growth of the In-Vitro Toxicology/Toxicity Testing Market
Here are the top 10 companies operating in In-Vitro Toxicology/Toxicity Testing Market 
SGS SA
Established in 1878 and headquartered in Geneva, Switzerland; SGS provides inspection, verification, testing, and certification services. The company operates through 9 business segments–Agriculture, Food and Life (AFL), Mineral Services (MIN), Oil, Gas and Chemical Services (OGC), Consumer and Retail Services (CRS), Certification and Business Enhancement (CBE), Industrial Services (IND), Environment, Health and Safety Services (EHS), Transportation Services (TRP), and Government and Institution Services (GIS). Through its Agriculture, Food and Life (AFL) business segment, the company provides cell-based assays and in vitro toxicology assessment services for household products, cosmetic, agriculture, and pharma and biotech industries.
Some of the company's major subsidiaries include SGS North America Inc. (Bahamas), SGS Australia Pty Ltd., and SGS United Kingdom Ltd.
Covance, Inc.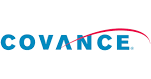 Incorporated in 1996 and headquartered in New Jersey, U.S., Covance, Inc. provides early- and late-stage development services to the pharmaceutical, biotechnology, and medical device companies. Its early-stage services include preclinical and clinical pharmacology services. The company's late-stage services include biomarker services for biotech and pharmaceutical customers, with full management of phase II and III clinical studies. In 2015, Covance was acquired by LabCorp (US).
LabCorp through its Covance Drug Development (CDD) segment provides end-to-end drug development services from early-stage research to clinical trial management and beyond. CDD provides a wide range of drug research and development (R&D) and market access services to biopharmaceutical companies and medical device companies across the world.
Bio-Rad Laboratories, Inc.

Founded in 1952 and headquartered in California, U.S., Bio-Rad Laboratories, Inc. develops and markets clinical diagnostics systems, analytical devices, instruments, software, consumables, and reagents. Bio-Rad operates through two business segments, namely Life Sciences and Clinical Diagnostics. The company serves more than 100,000 consumers related to the research and pharmaceutical industries, including universities, clinical diagnostic laboratories, government agencies, research institutions, hospitals, pharmaceutical companies, biotechnology companies, and chemical companies. In addition, the company manufactures 300 clinical diagnostic tests for the in vitro diagnostic (IVD) tests market.
The company operates across Europe, the U.S., and Asia. Its major subsidiaries include Bio-Rad Laboratories GmbH (Germany), Bio-Rad Pasteur S.A. (France), Bio-Rad Laboratories India Pvt. Ltd., Bio-Rad Laboratories (Singapore), Bio-Rad Laboratories S.R.L (Italy), and Bio-Rad Laboratories K.K. (Japan).
QIAGEN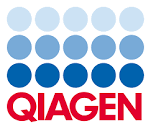 Founded in 1984 and headquartered in Venlo, Netherlands, QIAGEN operates as a biotechnology company that offers technologies and products for separating and purifying nucleic acids. The company operates through – Instruments and Consumables and Related Products Segments. It primarily serves customers involved in molecular diagnostics, academia, pharmaceuticals, and applied testing. In 2009, the company acquired SABiosciences Corporation (US) to enhance its presence in in vitro toxicology testing market. Toxicology and Drug ADME are part of SABiosciences product line. QIAGEN'S Toxicology and Drug ADME related PCR arrays help in analyzing the toxicology and ADME profiles of drug candidates.
Some of the subsidiaries of QIAGEN include QIAGEN Australia Holding, QIAGEN GmbH (Germany), and QIAGEN Ltd. (UK). Geographically, the company operates in the Americas, Europe, Asia Pacific, and the Middle East & Africa and its manufacturing facilities are located in Germany, the US, China, Switzerland, and the UK.
GE Healthcare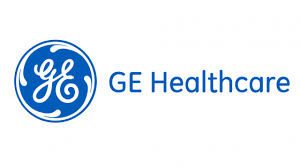 Founded in 1994 and headquartered in Illinois, U.S., GE Healthcare provides essential healthcare technologies to developed and emerging markets. The company has expertise in medical imaging, digital solutions, patient monitoring and diagnostics, drug discovery, biopharmaceutical manufacturing technologies, and performance improvement solutions. GE Healthcare operates through three business segments – Healthcare Systems, Life Sciences, and Healthcare Digital. Through its Life Sciences segment, the company offers cell models, high-content analysis platforms, and immune assays and bioassays.
"Meticulous Research in its latest publication on  In-Vitro Toxicology Testing Market has predicted the growth of 09% during the forecast year 2019-2025″.
Eurofins Scientific SE

Founded in 1987 and headquartered in Luxembourg, Eurofins provides testing and support services to the pharmaceutical, food, environmental, and consumer products industries. The company operates through a single business segment – Analytical testing. The Company provides services in cellular assays, in vitro pharmacology profiling, ADME-toxicity & pharmacokinetics (PK), and forensic toxicology.
Eurofins operates across the globe with principal subsidiaries – Eurofins Biosciences (France), Eurofins Lancaster Laboratories, Inc. (US), Eurofins Medinet B.V. (The Netherlands), Eurofins Newtec Laboratories Ltd. (UK). The company geographically operates in Benelux, France, Germany, North America, Nordic countries, the UK and Ireland.
Merck KGaA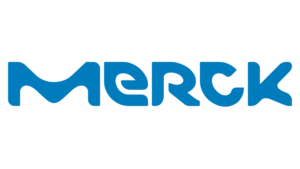 Established in 1668 and headquartered in Darmstadt, Germany; Merck KGaA operates in three business sectors, namely, Healthcare, Life Science, and Performance Materials. Through Sigma-Aldrich Corporation (a subsidiary of Merck KGaA), the company provides cellular assays in vitro toxicology testing. In addition, BioReliance, Inc. (US) (a subsidiary of Sigma-Aldrich) serves the biotechnology, medical device, diagnostics, chemical, cosmetic, nutraceuticals, and contract manufacturing markets and provides safety testing, toxicology, viral manufacturing, and laboratory animal diagnostic services to pharmaceutical and biopharmaceutical industries.
Merck functions through a network of 200 companies in more than 65 countries, globally. Some of the company's major subsidiaries include Merck Serono GmbH (Germany), Merck Consumer Health Holding GmbH (Germany), Merck Selbstmedikation (Germany), Allergopharma GmbH & Co. KG (Germany), Merck Financial Services GmbH (Germany), Merck Export GmbH (Germany), Heipha Dr. Muller GmbH (Germany), Biochrome GmbH (Germany), and AZ Electronic Materials GmbH (Germany).
Thermo Fisher Scientific

Founded in 2006 and headquartered in Massachusetts, U.S., Thermo Fisher Scientific was formed by the merger of Thermo Electron and Fisher Scientific. The company offers a complete and integrated portfolio of solutions and services for clinical science and laboratory research & analysis. It operates in four broad segments, namely, Analytical Instruments, Specialty Diagnostics, Life Science Solutions, and Laboratory Products and Services. Its customer base includes pharmaceutical and biotechnology companies, hospitals, and clinical diagnostic laboratories, universities, research institutions, government agencies, and environmental and process control industries. The company offers in vitro toxicology testing products through its Life Science Solutions and Laboratory Products & Services Segments.
Charles River Laboratories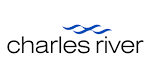 Founded in 1947 and headquartered in Massachusetts, US, Charles River Laboratories (CRL) offers a wide range of products and services that span the entire drug discovery and development continuum. The company operates through three business segments – Research Models and Services (RMS), Discovery and Safety Assessment, and Manufacturing Support. CRL also offers a wide range of services, such as basic research services, drug discovery services, safety assessments, clinical support services, and manufacturing support.
The company has more than 65 facilities in 15 countries. It has a total of 43 subsidiaries across the US, Canada, the UK, France, Italy, Spain, the Netherlands, Belgium, Germany, Poland, Ireland, Finland, Luxembourg, Japan, China, India, Korea, Hong Kong, and Australia.
Catalent, Inc.

Founded in 2007 and headquartered in New Jersey, US, Catalent is a global provider of development solutions and delivery technologies for drugs, biologics, and consumer health products. The company operates in three segments – Softgel Technologies, Drug Delivery Solutions, and Clinical Supply Services.
The company also provides services through clinical supply services, such as cell line engineering, pharmaceutical lab services, and impurity and structural characterization through mass spectrometry. Its major subsidiaries include Catalent Pharma Solutions LLC (US) and Catalent Pharma Solutions GmbH (Germany).
Authoritative Research on the In-Vitro Toxicology/Toxicity Testing Market – Global Opportunity Analysis and Industry Forecast (2019-2025)
Need more information? Meticulous Research®'s new report covers each of these companies in much more detail, providing analysis on the following:
Recent financial performance
Key products of In-Vitro Toxicology/Toxicity Testing Market
Significant company strategies
Partnerships and acquisitions
COVID-19 Impact on In-Vitro Toxicology/Toxicity Testing Market
The Comprehensive report provides global market size estimates, market share analysis, revenue numbers, and coverage of key issues and trends.
Please download report pages of In-Vitro Toxicology/Toxicity Testing Market and learn more: https://www.meticulousresearch.com/download-sample-report/cp_id=5047