The growth of haematococcus pluvialis market is mainly attributed to the increasing demand for natural astaxanthin for nutraceuticals, growing demand for natural food colorants, and increasing awareness for clean-label products. The growing use of natural astaxanthin in poultry and aquaculture is expected to create lucrative opportunities for manufacturers in the haematococcus pluvialis market. However, the high production cost is expected to hinder the haematococcus pluvialis market growth.
The Haematococcus Pluvialis Market is expected to reach $148.1 million by 2027, at a CAGR of 13.2% during the forecast period of 2020 to 2027.
Here are the top 10 companies operating in this market-
Cyanotech Corporation

Cyanotech and its wholly-owned subsidiary, Nutrex Hawaii, Inc. are engaged in producing high-value natural products from microalgae for health and nutrition. The company provides natural astaxanthin and spirulina products to support skin, eye, brain, and joint health and support cardiovascular health and immunity. The company uses 1000 bar Co2 extractors to produce its Hawaiian Astaxanthin products. Cyanotech distributes its products to the food, agriculture, animal feed, dietary supplement, nutraceutical, and cosmeceutical manufacturers. It also provides Spirulina Pacifica, a nutrient-rich dietary supplement, and phycobiliproteins, which are fluorescent pigments used in the immunological diagnostics market.
With 90 acres of algae cultivation ponds, processing facilities, an on-sight extraction plant, and office and research buildings, the company has its presence across North America, Europe, Asia-Pacific, Latin America, and the Middle East and Africa.
E.I.D. – Parry (India) Limited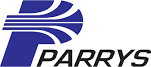 E.I.D. – Parry is engaged in the business of sugar, sanitizers, and nutraceuticals. The company is a leading sugar manufacturer in India, with E.I.D. Parry's 9 sugar plants spread across South India. Its subsidiary Parry Nutraceuticals Limited is engaged in the cultivation of three algae— spirulina, astaxanthin, and chlorella. The company provides organic spirulina, chlorella, and microalgal products, such as natural astaxanthin and phycocyanin in the nutraceuticals space. 'Parry's Spirulina' has three major international certifications and is sold in more than 41 countries worldwide.
Valensa and Alimtec S.A., the business of Parry Nutraceuticals, is committed to commercializing natural Astaxanthin's production for nutritional supplements and functional foods to support a healthy lifestyle and enhance health.
With all its subsidiaries, the company has its presence across North America, Europe, Southeast Asia, and the Far East.
BlueBioTech International GmbH
Founded in 2000 and headquartered in Schleswig-Holstein, Germany, BlueBioTech is engaged in the field of microalgae biotechnology. The company focuses on the development, production, and sale of natural nutraceuticals. It also concentrates on research and development of microalgae and high-value products based on microalgae, mainly for the international aquaculture feeds market. The company also develops, produces, and sells natural nutraceuticals on microalgae base, special health products, and natural cosmetics. BlueBioTech sells nutraceuticals under the brand Dr. Peter Hartig at the teleshopping channel HSE24 and directly to end-users. The company has its presence across Europe.
Algatechnologies Ltd.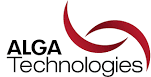 Founded in 1998 and headquartered in Kibbutz Ketura, Israel, Algatechnologies is engaged in developing and cultivating microalgae. The company produces natural astaxanthin sourced from the microalga haematococcus pluvialis. The company markets its AstaPure brand to the nutrition, food & beverages, and cosmetics industries.
Algatechnologies has a global presence through a well-established marketing network of selected distributors and agents. The company's sales organization serves more than 35 countries through an extensive network of exclusive distributors and direct sales to multi-national customers. The company also provides logistics, warehousing, and lab support services, offering customers a reliable supply and prompt response.
The company has its presence across North America, Europe, the Middle East & Africa, and Asia-Pacific.
AlgaeCan Biotech Ltd.
Founded in 2009 and headquartered in Surrey, Canada, AlgaeCan is engaged in developing a novel system to produce high-value microalgae-based bioactive ingredients for the nutraceutical industry. In addition, the company has developed, designed, and built a scalable process to produce high-quality astaxanthin from H. pluvialis. The company also produces other algae-derived products for pharmaceuticals, cosmetics, biochemicals, animal feeds.
The company has its presence across North America.
Meticulous Research in its latest publication on global Haematococcus Pluvialis Market has predicted the growth of 13.2% during the forecast year 2020 to 2027.
AstaReal AB

Founded in 1946 and headquartered in Tokyo, Japan; AstaReal Group is a wholly owned subsidiary of Fuji Chemical Industries Co., Ltd. offers various astaxanthin formats from the microalga haematococcus pluvialis in developing food supplements, cosmetics, and pet feed. The Group uses AstaReal as the global brand name for its natural algal astaxanthin products which are sold world-wide. AstaReal AB is part of the AstaReal Group Besides, in the early the company established its first production facility in Gustavsberg, Sweden, where they became the first company in the world to commercially produce natural astaxanthin. Also, the company is Kosher, Halal, ISO9001:2008, HACCP certified and markets its astaxanthin product under the AstaReal brand for various applications, such as cardiovascular health, eye fatigue relief, skincare and anti-aging, muscle performance, gastric health, and immune function.
With the production and processing facilities in the U.S., Sweden, and Japan, the company has its presence across Europe, North America, South America, Asia-Pacific, and the Middle East.
Algae Health Sciences – A BGG company
Founded in 2016 and headquartered in California, U.S., AlgaeHealth focuses on the research and production of efficacious ingredients from natural algae. The company offers its natural astaxanthin from haematococcus pluvialis for dietary supplements, cosmetics, and food & beverage industries. Also, astaxanthin is available in many forms, such as oils, water-dispersible powder, and microencapsulated beadlets. The company also produces soft gel capsules and private label bottles for distribution in select markets around the world.
With 80-acre of glass-tube photobioreactor astaxanthin farm in Yunnan and warehouse and office facilities in Tokyo, California, Switzerland, and Beijing, the company has its presence across Asia-Pacific, Europe, and North America.
Algalif Iceland ehf.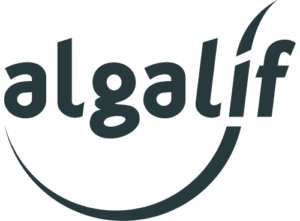 Founded in 2012 and headquartered in Reykjanesbaer, Iceland, Algalif is engaged in the production of natural astaxanthin from microalgae, produced at its state-of-the-art facility in Iceland. The company produces natural antioxidants with multiple health benefits with a solid scientific foundation. Astalif also offers its ingredients for nutraceuticals with applications in brain health, eye health, healthy aging, cardiovascular health, muscle endurance/recovery, and skin health. Algalif also commercializes a range of immune-health ingredients, branded Nutramunity Beta-Glucan (NBG), for food, beverages, nutraceuticals, sports nutrition, and personal care products.
With the sales office in Norway, the company has its presence across North America and Europe.
Algamo s.r.o.

Founded in 2011 and headquartered in Prague, Czech Republic, Algamo is engaged in algae cultivation and subsequent active substances extraction. These active substances are used in the cosmetic, pharmaceutical, and food supplements production industries. The company mainly produces natural astaxanthin extracted from haematococcus pluvialis. Its production plant is based in the "Krkonoše" mountains foothills in the Czech Republic. The company has its presence across Europe.
Atacama Bio Natural Products S.A.

Founded in 2003 and headquartered in Pozo Almonte, Chile, Atacama Bio is a private biotechnology corporation that cultures algae to extract healthy ingredients. The company is also an industrial producer of natural astaxanthin from Haematococcus pluvialis microalgae cultures and supplies industrial volumes on a permanent and regular basis.
The company has its presence across North America, Europe, and Asia-Pacific.
Popular mentions: Tianjin Norland Biotech Co., Ltd. (China), Yunnan Alphy Biotech Co., Ltd. (China), Fenchem (China), and Piveg, Inc. (U.S.)
Authoritative Research on the Haematococcus Pluvialis Market – Global Opportunity Analysis and Industry Forecast (2020-2027)
Need more information? Meticulous Research®'s new report covers each of these companies in much more detail, providing analysis on the following:
Recent financial performance
Key products
Significant company strategies
Partnerships and acquisitions
The Comprehensive report provides global market size estimates, market share analysis, revenue numbers, and coverage of key issues and trends.
Please download report pages and learn more: https://www.meticulousresearch.com/download-sample-report/cp_id=5142