Chromatography Data Systems (CDS) Market is expected to reach USD 417.4 million by 2022, supported by a CAGR of 7.8% during the forecast period of 2017 to 2022.Chromatography data system (CDS) collects and analyzes chromatographic outcomes delivered by chromatography detectors. Many chromatography data system packages offered by manufacturers provide an interface to acquire information. These systems come with various multifunctional and multitasking options such as nominal data storage, chart recorders, onboard processors, data analysis capacity, and information sharing options.
Here are the top 10 companies operating in Chromatography Data Systems Market-
Advanced Chemistry Development, Inc.

Founded in 1994 and headquartered in Toronto, Canada; Advanced Chemistry Development, Inc. develops and distributes cheminformatics solutions. The company offers drug discovery, knowledge management, and quality assurance and competitive analysis services. Additionally, it provides impurity resolution management and decision support solutions; and an automated metabolite identification platform. The company serves agrochemical, chemical and material science, food and beverages, pharmaceuticals, and forensics industries, also provides software for Chromatography.
Advanced Chemistry Development, Inc. distributes their products in Australia, Canada, China, Denmark, France, Germany, India, Israel, Japan, New Zealand, U.K., U.S., and others. The company also has offices in China, Germany, U.K., and the U.S.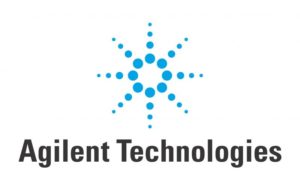 Founded in 1999 and headquartered in California, U.S., Agilent Technologies is involved in life sciences, diagnostics, and applied chemical markets. The company serves various industries such as food, environmental & forensics, pharmaceuticals, diagnostics, chemical & energy, and research. The company's products include atomic absorption, gas chromatography, liquid chromatography, dissolution, FISH probes, software and informatics, and other products. Agilent Technologies also provides chromatography data systems.
The company has its geographic presence in North America, Asia-Pacific, Europe, Latin America, and Middle East & Africa.
Bio-Rad Laboratories, Inc.

Founded in 1952 and headquartered in Hercules, California, U.S.; Bio-Rad Laboratories, Inc. is engaged in the development and production of specialty chemicals used in biochemical, pharmaceutical and other life science research applications. It manufactures and supplies the life science research, healthcare, analytical chemistry and other markets with a broad range of products and systems used to separate complex chemical and biological materials and to identify, analyze and purify its components. The company operates through two segments: Life Science and Clinical Diagnostics. The life science segment offers instruments, software, consumables, reagents for cell biology, gene expression, protein purification, and protein quantitation; Clinical Diagnostics segment offers in-vitro diagnostics products worldwide.
Bio-Rad has its geographic presence in Australia, Brazil, Canada, China, Denmark, France, Germany, India, Israel, Japan, New Zealand, United Kingdom, United States, and others.
Bruker Corporation

Founded in 1961 and headquartered in Massachusetts, U.S., Bruker Corporation develops, manufactures, and distributes scientific instruments, and analytical & diagnostic solutions. The company operates in various domains like Pharmaceutical, Life Sciences, Chemicals, Food and Agriculture, Microbiology, Pre-clinical Imaging, Environmental and many more. The company operates through two segments, Bruker Scientific Instruments, and Bruker Energy & Supercon Technologies.
The company has its presence across the globe including North America, Europe, Asia-Pacific, and rest of the world. The subsidiaries of Bruker Corporation include Hysitron, Bruker Detection Corp, Bruker India Scientific Pvt. Ltd, Bruker Daltonics, and Bruker AXS KK.
DataApex

Founded in 1991 and based in Czech Republic; DataApex is involved in the development and manufacturing of chromatography data systems. DataApex also offers extensions, which enhances chromatography software results. DataApex operates in 92 countries with the help of distributors. DataApex Provides mobile companion to chromatography data systems.
The company has its geographic presence in America, Asia and Pacific, Africa, and Middle East.
A report into the projected growth of the current Chromatography Data Systems Market by Meticulous Research® has produced some incredible forecasts for the industry. By 2022, it's expected to have grown at a CAGR of 7.8%, reaching over $417.4 million.
Gilson, Inc.
Founded in 1957 and headquartered in Middleton, Wisconsin, U.S.; Gilson, Inc. designs and develops automation instrumentation and chromatography systems for drug discovery, proteomics and genomics market. Gilson, Inc. focuses on purifying samples via preparative HPLC, automated SPE, or through GPC clean up. The company offers liquid chromatography solutions; automated liquid handling solutions; and solid phase extraction instrumentation systems.
The company provides software solutions for liquid handling and solid phase extraction as well as software for purification solutions. Gilson, Inc. is located in the United Kingdom, France, and the Netherlands. It also has sales offices in Western Europe.
Jasco, Inc.

Founded in the year 1958 and headquartered at Easton, Maryland, U.S., Jasco actively works in fields like agriculture and environmental, biochemistry, chemicals, foods and beverages, forensic and toxicology, polymers, pharmaceuticals and many more. The company manufactures and supplies spectroscopy and chromatography analytical instruments and accessories for various applications. It provides spectroscopy products, such as circular dichroism spectrometers, Fourier transform infrared spectrometers and microscopes, ultraviolet (UV)/visible/near infrared spectrophotometers, digital polarimeters, fluorescence spectrophotometers, dispersive Raman micro-spectrometers, portable Raman spectrometers, dissolution testers, and spectroscopy software. The company has its geographic presence in the United States and Canada, Costa Rica, Peru, France, China, India and many other places.
Jasco, Inc. is a subsidiary of JASCO International Co., Ltd.
Justice Laboratory Software
Founded in 1988 headquartered in New Jersey; Justice Laboratory Software is one of the leading chromatography software manufacturers. Justice Laboratory Software focuses on developing superior chromatography software programs. Justice Laboratory Software is a division of Justice Innovations, Inc. Software manufactured by Justice Laboratory Software supports any liquid or gas chromatograph.
Founded in 1947 and headquartered in Waltham, Massachusetts, U.S.; PerkinElmer provides various products, services and solutions for the diagnostics, food, environmental, industrial, life sciences research and laboratory services markets.
PerkinElmer

PerkinElmer operates through its two reporting segments Discovery & Analytical Solutions and Diagnostics. The company provides improved customer focus, more value-add collaboration and breakthrough innovations in food, environmental, diagnostics and life sciences. It provides a reporting segmentation towards growing areas of reproductive health, emerging market diagnostics and applied genomics. The former environmental health business and its other products were combined to form the new Discovery & Analytical Solutions reporting segment for application oriented customers. The subsidiaries of the company are Caliper Life Sciences, Improvision, Viacell, Inc, ViaCord LLC and many others.
The company has its facilities located in Europe (France, Germany, and Belgium), United States, and Asia (China, India and Japan).
Shimadzu Corporation

Incorporated in 1875 and headquartered at Kyoto, Japan; Shimadzu Corporation serves in various fields like pharmaceutical, medical care, food, environmental, transport energy, semiconductors/electronics, and material. The company has four broader business segments, namely, analytical & measuring instruments, medical systems, aircraft equipment, and industrial machinery. The analytical and measuring instruments business segment offer range of chromatography products: gas and liquid chromatography systems, GC/MS systems, LC/MS systems, data management and software, spectroscopy, elemental and surface analysis, life science lab instruments, total organic carbon analysis, continuous monitoring analysis, thermal analysis, particle size analysis, and materials testing and inspection instruments.
Shimadzu Corporation has its presence in the U.S. (Regional headquarters being in Columbia), Great Britain, Germany, India, China, and others. The subsidiaries of the company include Shimadzu America. Inc, Shimadzu (Asia Pacific) Pte. Ltd, Kratos Group Plc, Shimadzu Analytical India Pvt Ltd among others. As of March 2016, the company had a headcount of 11,094 employees.
Popular Mentions: SRI Instruments, Thermo Fisher Scientific Inc., and Waters Corporation
Authoritative Research on the Chromatography Data Systems Market – Global Opportunity Analysis and Industry Forecast (2017-2022)
Need more information? Meticulous Research®'s new report covers each of these companies in much more detail, providing analysis on the following:
Recent financial performance
Key products
Significant company strategies
Partnerships and acquisitions
The Comprehensive report provides global market size estimates, market share analysis, revenue numbers, and coverage of key issues and trends.
Please download report pages and learn more: