The Ventilators Market is expected to reach USD 7.72 billion by 2027, at a CAGR of 15.8% during the forecast period of 2020 to 2027. Ventilatory intervention is often life-saving when patients with asthma or chronic obstructive pulmonary disease (COPD) experience acute respiratory compromise. Thus, the adoption of the ventilator is increasing in high-risk patients with rising incidence & prevalence of various chronic respiratory disorders across the globe.
With that said, Meticulous Research has announced the top 10 companies in the global ventilators market. The report also mentions a couple of other prominent companies likely to impact the global ventilators market during the market forecasting period. Companies in the ventilator market have employed various strategies and developments to gain an upper hand in the competition. Local players are limited to specific regions, however, they exploit the favorable home conditions to their advantage for surging ahead in the market.
Here are the top 10 companies operating in the Ventilators Market
Becton, Dickinson and Company (U.S.)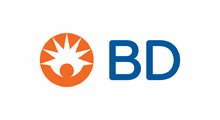 Becton, Dickinson and Company was founded in 1897 and is headquartered in New Jersey, U.S. Becton, Dickinson and Company operates in two business segments namely BD Medical and BD Life Sciences. The company provides various safety solutions and technologies that help medical research and clinical laboratories. The company offers respiratory care units through its subsidiary, CareFusion Corporation which mainly functions in the manufacturing of ventilation machines and offers product lines in the areas of medication management, infection prevention, operating room effectiveness, and respiratory care.
Koninklijke Philips N.V. (Netherlands)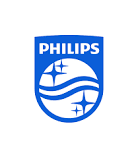 Founded in 1891 and headquartered in Amsterdam, Netherlands; Koninklijke Philips N.V. operates as a health technology company worldwide. The Company operates through five segments, namely Personel Health, Lighting, Diagnostic & Treatment, Connected care & Health Informatics, and Healthtech Other. The Connected care & Health informatics division offers non-invasive ventilation system, homecare pulse oximetry systems, oxygen concentrators, portable home ventilators and therapy devices. The company also offers various sleep systems, titration systems, nebulizers & compressors, and allergy products.
Hamilton Medical AG (Switzerland)

Founded in 1983 and headquartered at Bonaduz, Switzerland; Hamilton medical AG develops intelligent solutions for ventilation and also manufactures critical care ventilation solutions for patient's population across various healthcare settings such as hospital based critical care units, NICU, long term care facilities, home, and emergency transport facilities. Hamilton medical AG has strong global presence including North America, Europe, Asia-Pacific, and Middle East & Africa. The key subsidiaries of the company include Hamilton Medical Inc. Revo/Nv., U.S., Hamilton Medical UK, and Hamilton Medical China. Hamilton medical AG operates as a subsidiary of the Hamilton Bonaduz AG.
Fisher & Paykel Healthcare, Limited (New Zealand)

Incorporated in 1934 and headquartered at Auckland, New Zealand; Fisher & Paykel Healthcare, Limited formerly was into the manufacturing of refrigerators and washing machines, but later on, the company entered into healthcare and started earning profits by growing its manufacturing and electronics expertise. The company offers solutions for the treatment of various respiratory diseases to critically ill patients. Besides this, the company specializes in ventilators, obstructive sleep apnea, neonatal, respiratory humidification, and surgical humidification.
Draegerwerk AG CO. KGaA (Germany)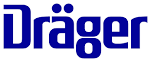 Incorporated in 1889 and headquartered at Lubeck, Germany; Draegerwerk AG CO. KGaA operates in the medical and safety technology. The company functions in the manufacturing of anaesthesia work stations, medical ventilation, patient monitoring, as well as neonatal care for premature and new born babies. The company has its geographic presence in North America, Europe, Asia-Pacific and Middle East& Africa through its its key subsidiaries namely; Draeger Safety, Inc., Draeger Medical GmbH, Draeger medical s.r.o., Draeger medical (Thailand) Ltd., Draeger medical equipment, Draeger-Simsa SA., Draeger medical Japan Ltd., Draeger safety Romania SRL, Draeger medical Canada, Inc., and Draeger medical India Pvt. Ltd., among others.
Meticulous Research in its latest publication on Ventilators Market has predicted the growth of 15.8% during the forecast year 2020-2027.

Medtronic PLC (Ireland)

Founded in 1949 and headquartered in Dublin, Ireland; Medtronic plc designs, manufactures, and sales various medical devices. The company offers its products under four operating business segments i.e. Cardiac and Vascular Group, Minimally Invasive Therapies Group, Restorative Therapies Group, and Diabetes Group. The Minimally Invasive Therapies Group segment offers airways and ventilation division under which it provides airway, ventilator and inhalation therapy products. The company has strong geographic presence in North America, Europe, Asia-Pacific, Latin America, and Middle East & Africa with its 30 subsidiaries including Medtronic PS Medical, Inc., Medtronic MiniMed, Inc., India and Medtronic Private Ltd.
GE Healthcare (U.S.)

Founded in 1994 and headquartered at Chicago, Illinois, U.S.; GE Healthcare is a unit of General Electric Company. GE Healthcare provides medical imaging and information technologies, medical diagnostics, patient monitoring systems, drug discovery, biopharmaceutical manufacturing technologies, performance improvement and performance solutions services and services for patient care. The company offers its services and products to various medical institutions, hospitals, research institutes, pharmaceutical & biotechnology companies, and life science research centers across the world. The Company provide ventilator, namely CARESCAPE R860 through its healthcare systems segment.
Smiths Group PLC (U.K.)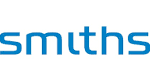 Founded in 1851 and headquartered in London, U.K.; Smiths Group plc. designs, manufactures and delivers products & services to various industries such as healthcare, energy & petrochemicals, threat & contraband detection, and telecommunications & equipment manufacture. Smiths Group operates through its five divisions; John Crane, Smiths Medical, Smiths Detection, Smiths Interconnect, and Flex-Tek. Smiths Medical offers various respiratory supporting products such as ventilators instruments and its accessories.
ResMed Inc. (U.S.)
Incorporated in 1989 and headquartered in California, U.S; ResMed Inc. operates in manufacturing of medical devices, developing cloud-based software applications for better diagnosing, treat, and manage various respiratory diseases including sleep apnea, and chronic obstructive pulmonary disease (COPD). The medical devices manufactured by the company are used in improving quality of life and reduce the impact of chronic diseases.
Maquet Holding B.V. & Co. KG (Germany)

Founded in 1838 and headquartered at Rastatt, Germany; Maquet Holding B.V. & Co. KG operates into three business segments, namely Acute Care Therapies, Surgical Workflow, and Patient & Post-Acute Care. The Acute Care Therapies segment offer solutions for life support in acute health conditions.
Authoritative Research on the Ventilators Market – Global Opportunity Analysis and Industry Forecast (2020-2027)
Need more information? Meticulous Research®'s new report covers each of these companies in much more detail, providing analysis on the following:
Recent financial performance
Key products
Significant company strategies
Partnerships and acquisitions
The Comprehensive report provides global market size estimates, market share analysis, revenue numbers, and coverage of key issues and trends.