Smart waste management refers to any system that uses technology to make trash collection more efficient, cost-effective and environmentally friendly. Most of these systems are equipped with the Internet of Things (IoT), a monitoring technology that collects and tracks real-time data, to help optimize waste collection and spur future innovation.
The global smart waste management market is primarily driven by factors, such as growing awareness and acceptance of recycled and reprocessed products and raw materials, increasing number of smart city initiatives across the globe, and rapidly increasing urbanization along with rising industrialization. Furthermore, increasing government investment towards lowering the overall environment impact of waste from both public and industrial sources is encouraging the demand for smart waste management products and services.
The Global Smart Waste Management Market is expected to grow at a CAGR of 16.9% from 2019 to reach $4.66 billion by 2026, where Asia-Pacific smart waste management market is expected to grow at the fastest CAGR during the forecast period.
Here are the top 10 companies operating in Smart Waste Management Market 
Covanta Holding Corporation

Covanta is a global leader in providing sustainable waste and energy solutions. Its Energy-from-Waste (EfW) facilities offer several communities and businesses across the globe with environmentally-sound solid waste disposal solutions. The company operates 44 EfW facilities, the majority of which are in North America, and these facilities process approximately 22 million tons of solid waste annually, which is equivalent to 9% of post-recycled municipal solid waste (MSW) generated in the US.
Outside North America, the company operates its EfW facilities in Ireland, Italy, and the UK.
Suez Environmental Services

SUEZ offers services such as resources management consulting, water resource management, and recovery & waste management. It brings real-world solutions to local authorities, industry, consumers, and agriculture for the efficient and sustainable management of waste volume. Its services are used by more than 450,000 global business customers of all sizes, representing all major industries. To date, the company treated over 45 million tons of solid waste along with 3.6 million tons of hazardous waste. In addition to this, the company also recovered 10.2 million tons of materials from sorting waste, and over 32 million people have been benefited from its waste collection services.
The company has its presence in North America, Europe, Asia-Pacific, Latin America, and the Middle East & Africa.
Veolia Environmental Services
Veolia is the global leader in optimized resource management. The company offers water& waste management and energy services that contribute to the sustainable development of communities and industries. Some of the subsidiaries of the company are Veolia Middle East, Veolia Energy North America Holdings, Inc, BS|Energy, and Proactiva Medio Ambiente Mexico S.A. de C.V.
The company has its presence in North America, Europe, Asia-Pacific, Latin America, and the Middle East & Africa. The company is divided into ten geographic zones, such as Water France, Waste Solutions in France, Central and Eastern Europe, Northern Europe, the United Kingdom, and Ireland, Africa/Middle East, North America, Latin America, Asia, and Australia/New Zealand) and an additional worldwide zone for Global Enterprises (Veolia Water Technologies, SADE, etc.).
Republic Services, Inc.

Republic Services is an industry leader in recycling and non-hazardous solid waste disposal. The company provides collection, transfer, landfill, and energy services for the effective management of waste. The company operates in 41 US states and Puerto Rico through 349 collection operations, 207 transfer stations, 190 active landfills, 91 recycling processing centers, 7 treatment, recovery and disposal facilities, and 11 saltwater disposal wells. Its effective and reliable environmental products, solutions, and services are used by more than 14 million customers.
Waste Management, Inc.
Waste Management is a leading provider of comprehensive waste management in North America and provides wide-spread services that range from collection and disposal to recycling and renewable energy generation. The company provides several services, such as scheduled pickup, on-demand pickup, recycling & sustainability, and business services to manage and reduce waste at each stage from collection to disposal while recovering valuable resources and creating clean, renewable energy. The company also develops, operates, and owns landfill gas-to-energy facilities in the US.
With its subsidiaries, the company operates and focuses on providing services in distinct geographic areas. It has operations in 252 landfill sites in North America.
Meticulous Research in its latest publication on Smart Waste Management Market has predicted the growth of 16.9% during the forecast year 2019-2026.
Enevo
Founded in 2010 and headquartered in Espoo, Finland, Enevo is a provider of waste and recycling services that simultaneously lower costs and environmental impact. The company's sensor and analytic software provide transparency and insights that manages waste and generates sustainability. Its software suite also contains tooling for efficiently managing fleets and containers and efficient collection routes that help waste companies, smart cities, and commercial organizations across the U.S., the UK, and Europe.
Sensoneo
Founded in 2014 and headquartered in Bratislava, Slovakia, Sensoneo is a global enterprise-grade smart waste management solution provider for cities and businesses. It provides cost-efficient management of waste lifecycle and improves the environment and well-being of people. Through its unique smart waste management technology, including smart sensors, smart analytics, and smart route planning, the company is redefining the way waste is managed.
Its solutions combine in-house produced ultrasonic Smart Sensors that monitor the waste management process, provides data-driven decision-making capabilities, and optimizes waste collection routes, frequencies, and vehicle load. The company's smart waste management solutions are deployed in 137 locations around the globe.
Bigbelly Inc.

Founded in 2003 and headquartered in Massachusetts, US, Bigbelly is a smart waste management, smart city, and IoT industry leader and is recognized as a C40 Cities Climate Leadership Group. It offers a unique and complete solution by leveraging renewable solar energy and information technology. The company uses its multi-purpose platform—Bigbelly Smart Waste Platform for smart cities, college campuses, retail, venues, and food services.
Deployed across communities, campuses and organizations in over 50 countries, the smart and connected Bigbelly waste & recycling system combines smart, solar-powered, compacting stations with a cloud-based management platform to optimize waste operations.
IBM Corporation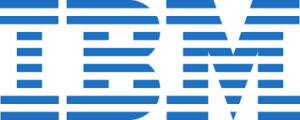 IBM provides computer solutions. The company offers application, technology consulting and support, process design and operations, cloud, digital workplace, and network services, as well as business resiliency, strategy, and design solutions. The company functions through five key segments, such as Cognitive Solutions, Technology Services & Cloud Platforms, Global Business Services, Systems, and Global Financing. The company manufactures and sells hardware & software and delivers numerous hosting and consulting services from mainframe processors to nanotechnology domains.
The company also provides waste management services, such as IBM Intelligent Waste Management Platform, IBM Tivoli Advanced Reporting & Management for DFSMShsm, and Data Management & Analytics.
Ecube Labs Co Ltd.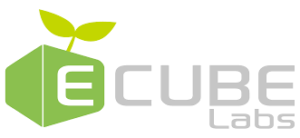 Founded in 2011 and headquartered in Seoul, South Korea, Ecube Labs is an innovative green technology company that provides eco-friendly waste management solutions for smart and sustainable cities. Its integrated, IoT-based solutions enhance the efficiency of waste collection, which helps cities and waste collection organizations to reduce operational costs by eliminating needless pick-ups, providing dynamic collection routes & schedules for comprehensive optimization of the collection processes.
The company's eco-friendly waste management solutions reduce the impact of overflowing waste bins. The company also offers a comprehensive, smart waste management solution using industry-leading cloud-based software connected to the latest IoT smart sensor and smart bin technology. The company offers several integrated lines of products, such as Solar-powered waste compacting bins (CleanCUBE), IoT fill-level sensors (CleanFLEX), Waste analytics platform (CleanCityNetworks), and Fleet management solution (CCNx).
Popular Mentions: OnePlus Systems Inc. (U.S.), BIN-e (Poland), Averda (Dubai), Evreka (Turkey), Rubicon Global Holdings LLC (U.S.), and SAP SE (Germany).
Authoritative Research on the Smart Waste Management Market – Global Opportunity Analysis and Industry Forecast (2019-2026)
Need more information? Meticulous Research®'s new report covers each of these companies in much more detail, providing analysis on the following:
Recent financial performance
Key products
Significant company strategies
Partnerships and acquisitions
Impact of Covid 19 on Smart Waste Management Market
The Comprehensive report provides global market size estimates, market share analysis, revenue numbers, and coverage of key issues and trends.
Please download report pages and learn more:  https://www.meticulousresearch.com/download-sample-report/cp_id=5063