The Robotic Vacuum Cleaner Market is expected to grow at a CAGR of 23.2% from 2021 to 2028 to reach $15.4 billion by 2028 from $3.58 billion in 2021. Robotic Vacuum Cleaners are an autonomous device that is designed to clean carpet, pool, lawn, gutter, tiles and hardwood floors of all dirt and debris. Factors such as the growing adoption of smart & connected products in homes, the increasing importance of clean and hygienic homes, shifting consumer preference towards purchasing intelligent home appliances, and the increased availability of technically advanced products are driving the growth of the robotic vacuum cleaners' market.
Here are the top 10 companies operating in the Robotic Vacuum Cleaner Market
ECOVACS Robotics Co. Ltd.

Founded in 1998 and headquartered in Suzhou, China, ECOVACS Robotics is engaged in the research, development, design, manufacture, and sales of various kinds of family service robots, clean household appliances, and other small household appliances as well as related parts and components. The company's product portfolio includes DEEBOT, WINBOT, ATMOBOT, and BENEBOT. The company holds around 800 patents in China and overseas. ECOVACS Robotics operates globally in more than 60 countries, such as the U.K., France, Italy, Spain, Switzerland, Poland, and Korea. The company provides its products in more than 30 countries globally. ECOVACS Robotics has its sales subsidiary in Japan, Germany, and the U.S.
iRobot Corporation

iRobot is a global consumer company engaged in designing and building robots. The company's proprietary technology is used for connected homes and advanced concepts in cleaning, mapping and navigation, human-robot interaction, and physical solutions. iRobot operates through only one reportable segment. The company sells various products which are designed for home-usage. iRobot offers its brand—Roomba, a floor vacuuming robot. It is a miniature, computerized cleaner that not only travels around the house automatically vacuuming the floors, carpets, and rugs, it also employs artificial intelligence to map out a room, identify obstacles, and recall the most efficient routes for cleaning. The company sells its products through distributors, retail sales channels, and online stores.
iRobot has 501 U.S. patents and more than 1,000 foreign patents. The company's trademarks include iRobot and its logo, Roomba, Clean Base, Create, Home Base, AeroForce, Better Together, and Virtual Wall. The company operates in Austria, Belgium, China, Germany, Hong Kong, and Japan.
Panasonic Corporation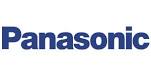 Panasonic develops, manufactures, and sells electrical and electronic products. The company operates through five business segments—Appliances, Life Solutions, Connected Solutions, Automotive, and Industrial Solutions. Under the Appliances segment, the company provides refrigerators, washers & dryers, home showers, vacuum cleaners, iron & garment steamers, and bidet & waterpumps.
Panasonic operates globally across Japan, the Americas, Europe, Asia, and China. The company has around 529 consolidated companies. Some of them include Panasonic Ecology Systems Co., Ltd. (Japan), KMEW Co., Ltd. (Japan), and Panasonic Liquid Crystal Display Co., Ltd. (Japan).
LG Electronics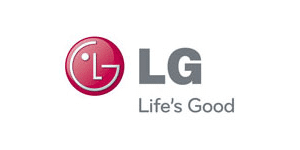 LG Electronics is engaged in the manufacturing and sales of electronic products, such as digital display equipment and home appliances. The company operates through seven reporting segments—Home Appliance & Air Solution (H&A), Home Entertainment (HE), Mobile Communications (MC), Vehicle Component Solutions (VS), Business Solutions (BS), Innotek, and Other Segments. Through its Home Appliance & Air Solution segment, the company offers vacuum cleaners in the market.
LG subsidiaries include LG. Philips LCD Co., Ltd. (Korea). LG Micron Ltd. (Korea), LG Innotek Co., Ltd. (Korea), Hi Plaza Inc (Korea), and Stic Ventures Co., Ltd. (Korea). LG Electronics operates globally across Korea, North America, Asia, Europe, South America, the Middle East & Africa, China, and Russia.
Anker Innovations Limited Technology Co., Ltd.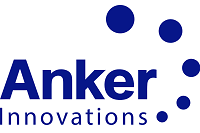 Founded in 2011 and headquartered in China, Anker Innovations Limited Technology Co., Ltd. is a manufacturer of consumer electronic components. The company produces mobile chargers, wireless chargers, headphones, projectors, and other electric products. The company's brands include Anker that provides wired and wireless charging products; Soundcore provides audio devices such as speakers and earphones; EUFY provides smart appliances such as home speaker, lights, vacuums, and smart plugs; NEBULA provides smart, portable entertainment devices; and ROAV provides smart, connected services to any vehicle.
Anker produces its products using PowerIQ, MultiProtect, USB-C, Qualcomm Quick Charge, and Wireless Charging. The company sells its products through online partners such as Directed, Media Markt, My Robot Center, and bol.com. The company's retailers include Falabella, Walmart, Saraiva, and Fnac. The company has a presence in the U.S., the U.K, the Middle East & Africa, and UAE.
Meticulous Research in its latest publication on Robotic Vacuum Cleaner Market has predicted the growth of 23.2% during the forecast year 2028-2021.

ILIFE Innovation LTD.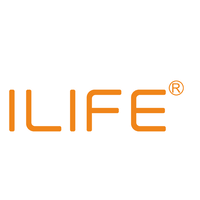 Founded in 2007 and headquartered in Shenzhen, China, ILIFE is a manufacturer of connected devices and appliances for smart homes. ILIFE has a wide product portfolio of robotic vacuums, including A-series- carpet cleaning expert, V series- 2-in-1 cleaning, shine boat cleaning-floor washing robot, and EASINE series- cordless stick vacuum cleaner. The company's products are available on online platforms, such as Amazon, Walmart, Tmall, AliExpress, and Lazada. ILIFE sells its products in over 35 countries globally. The company has its R&D centers in Shenzhen and Hong Kong and large-scale manufacturing bases in Shenzhen and Dongguan.
Shenzhen Proscenic Technology Co.,LTD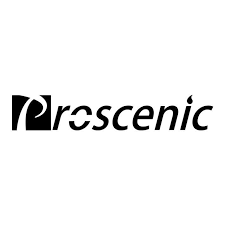 Founded in 1998 and headquartered in Shenzhen, China, Shenzhen Proscenic is a home appliances manufacturer. Proscenic develops more than 20 products, including robot vacuum cleaners, cordless vacuum cleaners, air fryers, humidifiers, and water flossers. The company provides free shipping for all orders and a one-year warranty for each product. The company sells its products globally in more than 60 countries.
Neato Robotics Inc.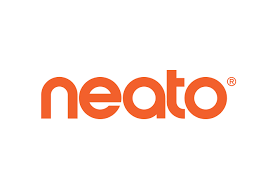 Founded in 2005 and headquartered in California, U.S. Neato Robotics develops intelligent robotic-based household appliances. Neato provides robotic vacuum cleaners along with its accessories. The company develops innovative products through Laser Smart LIDAR-based navigation, mapping, smart home connectivity, and superior cleaning. The company sells its products through retailers like Amazon, Bed Bath & Beyond, Best Buy, Exchange, and Walmart.
BISSELL Inc.

Founded in 1876 and headquartered in Michigan, U.S., BISSELL manufactures vacuum cleaners and floor care products. The company operates through six business segments—Carpet Cleaner, Vacuums, Steam and Hard Floor Cleaners, Air Treatment, Carpet, and Floor Cleaning Formulas. Some of the company's partners include Woolite, Pawsitively Clean, BISSELL Pet Foundation, and Pet Inspired.
Sharp Corporation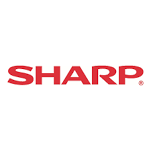 Sharp develops, produces, and markets advanced consumer electronics, business products, and electronics components. The company operates through three reportable segments, including Smart Life, ICT, and 8K Ecosystem. The Smart Life segment includes refrigerators, vacuum cleaners, solar cells, air purifiers, microwave ovens, and sensor modules.
Some of the major subsidiaries of the company include Sharp Electronics Corporation (U.S.), Sharp Microelectronics Technology Inc. (U.S.), Sharp Electronics GmbH (Austria), and Sharp Electronics (Taiwan) Company Ltd. The company has its R&D center in Japan, the U.S., China, and Malaysia. Sharp has its R&D centers across Japan, the U.S., the U.K., China, Malaysia, and India.
Popular Mentions: Cecotec Innovaciones S.L., Midea Group Co.Ltd., Samsung Electronics Co.Ltd., and Electrolux AB
Authoritative Research on the Robotic Vacuum Cleaner Market – Global Opportunity Analysis and Industry Forecast (2028-2021)
Need more information? Meticulous Research®'s new report covers each of these companies in much more detail, providing analysis on the following:
Recent financial performance
Key products
Significant company strategies
Partnerships and acquisitions
The Comprehensive report provides global market size estimates, market share analysis, revenue numbers, and coverage of key issues and trends.