The Parking Management Market is expected to reach $4.03 billion by 2027, at a CAGR of 7.6% during the forecast period of 2020 to 2027. Growth of Parking Management System Market is mainly attributed to the growing demand for AI-based services, increasing need for parking spaces, and growing focus on seamless traffic flow. However, the complexity in system integration, shift from car ownership model to car-sharing model, high initial installation & implementation cost of parking systems, and climate durability & vandalism are some of the major factors likely to hinder the market growth. Moreover, growing number of smart cities and technological advancements in autonomous cars are likely to provide significant growth opportunities for players operating in the parking management systems market.
Here are the top 10 companies operating in the Parking Management Market
Xerox Corporation
Xerox is a printing and intelligent workspace solutions provider. The company provides and develops highly advanced printing and imaging technology, data analytics, and secure & automated solutions. Xerox also offers workflow automation, enterprise content management, document transaction processing, packaging printing, and managed print services. Xerox serves banking, education, government, healthcare, manufacturing, and retails industries worldwide.
Xerox provides a broad range of digital solutions, personalization & communication software, and content management software. Its customers include public institutions, governments, and service providers. The company has a strong geographic presence in the U.S., Europe, and Canada.
T2 Systems, Inc.

 Founded in 1994 and headquartered in Indianapolis, U.S., T2 Systems is engaged in designing solutions for parking facilities. The company provides solutions for permit management, PARCS, multi-space pay stations, business intelligence, and event parking management. T2 Systems caters to universities; municipalities; medical, parks & recreation centers; airports; hotels; and event venues.
Cleverciti Systems GMBH

Founded in 2012 and headquartered in Munich, Germany, Cleverciti Systems provides smart parking solutions to customers using AI-based parking guidance systems. The company is a leader in comprehensive, high-tech solutions for outdoor and on-street parking detection, monitoring, and guidance.
Cleverciti provides organizations with a robust and highly reliable solution that enhances convenience, builds loyalty, and boosts engagement, allowing its customers to maximize ROI and streamline the parking experience. Its end-to-end solutions are designed to strengthen parking detection, improve guidance, and enhance communication. With more than 54 installations in 18 countries across the world, Cleverciti seeks to help organizations reduce traffic and emissions, and increase revenue while allowing drivers to enjoy a smooth, stress-free parking experience.
SKIDATA AG

Founded in 1977 and headquartered in Salzburg, Austria, SKIDATA is a leading provider of access and revenue management systems. The company solution offerings include access & visitor management, system control, monitoring and maintenance, cost control, administration, and services. In the parking management systems market, the company offers barrier gates, parking columns, tickets, POS, and automatic payment machines.
With its subsidiaries and a strong network of distribution, the company has its presence in North America, Europe, Asia-Pacific, Latin America, and the Middle East & Africa.
IBM Corporation

IBM provides computer solutions. The company offers application, technology consulting and support, process design and operations, cloud, digital workplace, and network services, as well as business resiliency, strategy, and design solutions. IBM functions through five segments— Cloud & Cognitive Solutions, Technology Services, Global Business Services, Systems, and Global Financing. The company manufactures and sells hardware & software and delivers numerous hosting and consulting services from mainframe processors to nanotechnology domains.
Streetline and IBM have partnered to provide advanced parking analytics solutions for cities and major facilities to reinvent parking. Parking sensors, networks, and applications from Streetline, combined with IBM's business intelligence and analytics, help match drivers with available parking to minimize traffic, improve quality of life, reduce environmental impact and maximize revenue. IBM Analytics helps Municipal Parking Services leverage the data collected by its state-of-the-art meters, enabling it to uncover relationships between parking behavior and weather patterns, help city planners and police, and even deliver targeted advertising on the meters themselves.
Meticulous Research in its latest publication on Parking Management Market has predicted the growth of 7.6% during the forecast year 2020-2027.

Robotic Parking Systems, Inc.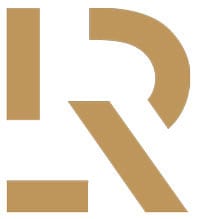 Founded in 1994 and headquartered in Florida, U.S., Robotic Parking Systems is a leading player in developing high-capacity, scalable automated parking garages. The company develops integrated automated parking systems capable of receiving, parking, and retrieving passenger vehicles automatically in coordination with various independent machineries and computer systems. The company has the only full-scale manufacturing facility in North America dedicated to designing and building custom automated parking garages.
Amano Corporation

Amano is a global pioneer in manufacturing time information, time management, cleaning, and environment systems. The company also offers HR solutions, parking solutions, environmental solutions, and robotic solutions for cleaning systems. The company operates through two reportable business segments, namely, Time Information System and Environment System.
Amano, along with its subsidiaries, has its geographic presence in the US, Canada, Mexico, Malaysia, Singapore, the Philippines, Indonesia, Thailand, China, Korea, Spain, France, Belgium, Germany, Romania, and Morocco.
SWARCO AG

Founded in 1969 and headquartered in Wattens, Austria, SWARCO is a multinational conglomerate, which offers a variety of mobility solutions, including road marking, signage, urban traffic management, parking, highway and tunnel management, public transport, and street lighting. The company offers traffic management, road marking, parking management, eMobility, and connected driving systems. SWARCO has ~3,700 employees in 25 countries. The company has a strong presence in the U.S., Europe, and Latin America.
Flowbird S.A.S.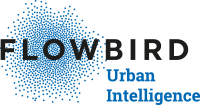 Founded in 1974 and headquartered in Paris, France, Flowbird is a leading provider of intelligent transportation and smart city solutions. Through its smart city segment, the company provides solutions, kiosks, and mobile phone payment to connect global technology platforms and deliver day-to-day benefits to end users. In the transport intelligence segment, FLOWBIRD offers value through innovations in automatic fare collection, real-time data management, contactless payment system, and implementing congestion reduction strategies.
Flowbird has its presence in North America, South America, Europe, Asia-Pacific, and the Middle East & Africa.
Siemens AG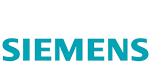 Siemens is an engineering and manufacturing company. The company focuses on areas of electrification, automation, and digitalization. Siemens also provides engineering solutions in automation and control, power, transportation, and medical diagnosis.
Through its Mobility segment, the company offers parking management systems. Siemens' Intelligent Parking Solutions use the full potential of digitalization, such as smart sensors, intelligent software, and clever analysis of the available data. The system eliminates unnecessary parking-related traffic and ensures optimum utilization of urban parking facilities. This system saves time, reduces the environmental impact of traffic, and improves the quality of life in the city.
The Siemens parking bay sensor is an ultra-low-power microwave-radar detector. It is used for detecting parked vehicles as well as recording parking start and end times. The sensors are embedded in the pavement and contain an integrated, battery-powered wireless receiver/transmitter. The recorded data are transmitted to a repeater, which forwards the information to the back-office system for analysis. Siemens has developed a sensor-controller parking management system that helps optimize the use of urban parking space and radically reduce parking-related traffic in cities. With its subsidiaries and a strong network of distribution, the company has its geographic presence across North America, Europe, Asia-Pacific, and the Middle East & Africa.
Popular Mentions: Cubic Corporation (U.S.), Skyline Parking AG (Switzerland), and Unitronics (Israel)
Authoritative Research on the Parking Management Market – Global Opportunity Analysis and Industry Forecast (2020-2027)
Need more information? Meticulous Research®'s new report covers each of these companies in much more detail, providing analysis on the following:
Recent financial performance
Key products
Significant company strategies
Partnerships and acquisitions
The Comprehensive report provides global market size estimates, market share analysis, revenue numbers, and coverage of key issues and trends.