The Optoelectronics Market is expected to grow at a CAGR of 9.6% from 2020 to 2027 to reach $ 77.9 billion by 2027 from $ 41.2 billion in 2020. The optoelectronics field consists of wide range of devices such as LEDs and elements, information displays, optical storages, remote sensing systems, and optical communication systems. The optoelectronic devices offer superior performance with high beam quality and low energy consumption, at minimal cost of devices. The sensitive optoelectronic components mainly operate in potentially high temperature environments, active thermoelectric coolers which are used for temperature stabilization to ensure maximum performance and long-life operation.
This scenario led to a demand-supply gap of components required in residential and healthcare applications. The demand for optoelectronics witnessed a dip due to the shutdown of consumer electronics, automobile, industrial, and other manufacturing facilities across the globe. Moreover, Asia-Pacific being the hub of semiconductor manufacturing and China, the epicenter of the virus outbreak, led to huge losses during the first and second quarters of 2020. However, the market is expected to gain traction in 2021, with manufacturing facilities resuming operations at full capacity to meet the growing demand for optoelectronic components across various industry verticals.
Here are the top 10 companies operating in the Optoelectronics Market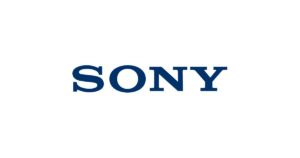 Founded in 1946 and headquartered in Tokyo, Japan, Sony Corporation (Sony) engages in the development, design, manufacture, and sale of electronic equipment. The company operates in seven business segments: Game & Network Service (G&NS), Music, Pictures, Electronic Product & Solutions, Imaging & Sensing Solution (I&SS), and Financial Services. The G&NS business segment includes sales from network services, hardware, playstation, and subscription game services such as PS plus.
The Music business segment involves music publishing, recorded music, and visual media platform. The Pictures business segment involves media networks, motion pictures, and television production. The Imaging and Sensing Solutions (I&SS) business segment's core product is image sensors. The EP&S segment involves sales from TV, audio & video, video cameras, mobile communications, and others. The Financial Services segment deals with Sony Life and insurance products such as Sony Assurance.
The company has a robust market presence in countries such as the U.S., Asia-Pacific, and Europe, among other countries across the globe.
Sharp Corporation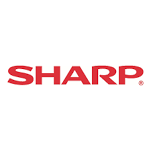 Founded in 1935 and headquartered in Osaka, Japan, Sharp Corporation engages in manufacturing and sales of telecommunication equipment, electric and electronic application equipment, and electronic components. The company's business segment includes Smart Life, 8K Ecosystem, and ICT. The product portfolio offered under Smart Life includes refrigerators, superheated steam ovens, microwave ovens, small cooking appliances, air conditioners, washing machines, vacuum cleaners, air purifiers, fans, dehumidifiers, humidifiers, electric heating equipment, plasma-cluster ion generators, beauty equipment's, electronic dictionaries, calculators, telephones, network control units, solar cells, storage batteries, camera modules, sensor modules, proximity sensors, dust sensors, wafer foundry, CMOS / CCD sensors, and semiconductor lasers among others.
The product portfolio offered under the 8K Ecosystem includes LCD TVs, Blu-ray disc recorders, audio equipment, display modules, in-vehicle cameras, multi-function printers, information displays, business projectors, POS system equipment, FA equipment, various options/consumables, and various software among others. The ICT business segment includes mobile phones and personal computers. Sharp Corporation operates its optoelectronics business under the Sharp Electronics Corporation Device division. The company has its R&D base in the U.S., the U.K., China, Malaysia, and India.
Sharp Corporation has a strong presence across the Americas, Asia Pacific, and Europe.
ON Semiconductor Corporation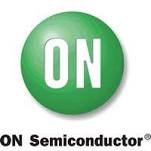 Founded in 1999 and headquartered in Arizona, U.S., ON Semiconductor Corporation (ON Semiconductor) engages in developing and manufacturing energy-efficient electronics. The company operates in three reportable segments: Power Solutions Group (PSG), Advanced Solutions Group (ASG), and the Intelligent Solutions Group (ISG). The PSG business segment offers a wide array of analog, discrete, module, and integrated semiconductor products that perform multiple application functions, including power switching, power conversion, signal conditioning, circuit protection, signal amplification, and voltage regulation functions. PSG's product portfolio includes automotive electronics, industrial electronics, computing, communications.
The ASG business segment designs and develops analog, mixed-signal, advanced logic, ASSPs and ASICs, Wi-Fi, and power solutions and offers products related to analog, standard logic, LSI, gate driver, ECL, connectivity, and ASIC. The ISG business segment designs and develops CMOS and CCD image sensors, proximity sensors, image signal processors, single photon detectors, including SiPM and SPAD arrays, radar, as well as actuator drivers for autofocus and image stabilization. The product portfolio offered by the company includes sensors, power management, connectivity, custom and SoC, analog, logic, timing, and discrete devices. ON Semiconductor servers a broad base of end-user markets, which includes automotive, communications, computing, consumer, medical, industrial, networking, telecom, and aerospace/defense.
The company has a robust geographic presence across South Korea, Europe, and Asia pacific.
Samsung Electronics Co., Ltd.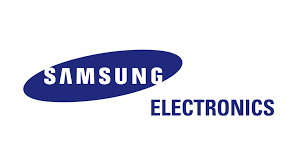 Founded in 1969 and headquartered in Seoul, South Korea, Samsung Electronics Co., Ltd. (Samsung) is one of the leading companies engaged in manufacturing and marketing electronic products. The company operates via four business segments: Consumer Electronics (CE), Information Technology & Mobile Communications (IM), Device Solutions (DS), and Harman. The CE business division includes digital TVs, monitors, air conditioners, and refrigerators. The IM business division includes mobile phones, communication systems, and computers. The DS division has been further bifurcated into the semiconductor and display business (DP).
The products in the semiconductor business include memory, foundry and system LSI, and OLED and LCD panels in the DP business. The Harman business division includes connected car systems, audio and visual products, enterprise automation solutions, and connected services. Samsung has 15 regional offices, 37 production sites, 38 R&D centers, 7 design centers, and 52 sales offices across the globe.
The company has a strong regional footprint in Korea and India, with a presence in 74 countries across Americas, Europe, Asia, and Africa.
Osram Licht Group

Founded in 1906 and headquartered in Munich, Germany, Osram Licht Group (Osram) is one of the leading manufacturers of lighting. The company is transforming from lighting to a photonics company. The company operates in three business segments: Opto-semiconductors (OS), Automotive (AM), and Digital (DI). The OS business segment offers a wide range of LEDs in the low-power, mid-power, high-power, and ultra-high-power classes that are used in general lighting, automotive, consumer, and industrial applications as well as infrared, laser, and optical sensors.
Automotive, smartphones, wearables, general lighting, lighting for plants, industrial lighting, and projection are the major markets for opto-semiconductor components. The automotive business segment develops and produces lamps, light modules, and sensors, which it sells to original equipment manufacturers and their suppliers in the automotive industry and to the spare parts market (aftermarket). This includes products based on traditional lighting technologies as well as LED-based solutions. The LED and laser technology-based automotive system (or module) original equipment manufacturer business are operated by their subsidiary Osram Continental. The DI business segment handles all the company's business activities allowing the use of digital technologies. The company sells its products under the brand names such as OSRAM Opto Semiconductors, Osram Continental, SYLVANIA, Traxon, LED Engine, and ADB Stage light.
The company markets its products in more than 120 countries and has 26 production facilities across the globe.
Meticulous Research in its latest publication on Optoelectronics Market has predicted the growth of 9.6% during the forecast year 2020-2027.

ROHM Co., Ltd.

Founded in 1958 and headquartered in Kyoto, Japan, ROHM Co., Ltd. engages in manufacturing small electronic components. The company's business segment includes ICs, Discrete Semiconductor Devices, Modules, and Others. The company offers optoelectronic products under the Discrete Semiconductor Devices and Modules segments. ROHM's IC product portfolio includes memory, amplifiers & linear, power management, clocks & timers, switch, multiplexer, and logic, data convertor, sensors & MEMS, displays drivers, motors/ actuators driver, and microcontrollers, among others.
Its discrete semiconductor product portfolio includes MOSFETs, bipolar transistors, and diodes; the power devices portfolio includes power transistors, power diodes, SiC power devices, and IGBT; passive devices include resistors and capacitors; and opto-devices portfolio includes LED, LED displays, laser diode, and optical sensors. The company serves PC/ communications, consumer electronics, automotive, and industrial applications. The company also offers technical support services, which include design support, purchase, and technical support.
The company operates in more than 100 countries across Europe, the Americas, Asia, and South Korea.
Renesas Electronics Corporation

Founded in 2002 and headquartered in Tokyo, Japan, Renesas Electronics Corporation (Renesas) engages in developing intelligent endpoint products and solutions. The company's business operating segments include Automotive and Industrial/Infrastructure/ IoT Business. The automotive segment includes product categories such as automotive control for controlling the automobile engines and bodies and automotive information such as navigation systems.
The industrial/infrastructure/IoT business includes equipment for smart societies. Renesas's product portfolio includes microcontrollers & microprocessors, automotive products, analog products, clock & timing, interface & connectivity, memory & logic, power & power management, RF products, sensor products, and space & harsh environments. The company offers solutions for automotive, communications, healthcare, computing, home & building, industrial, and electronics applications. Renesas also offers design, sales support, and technical training services to its clients.
The company has a strong regional presence across the globe with a robust geographic presence across Japan.
Vishay Intertechnology, Inc.

Founded in 1962, and headquartered in Delaware, U.S., Vishay Intertechnology, Inc. (Vishay) engages in the manufacturing and supply of discrete semiconductors and passive components. The semiconductor portfolio includes MOSFETs, diodes, and optoelectronic components, and the passive component portfolio includes resistors, inductors, and capacitors. Vishay serves industrial, computing, automotive, consumer, telecommunications, power supplies, military, aerospace, and medical markets.
The semiconductor components offered by the company are used for a wide variety of functions, including power control, power conversion, power management, signal switching, signal routing, signal blocking, signal amplification, two-way data transfer, one-way remote control, and circuit isolation. The passive components offered by the company are used to restrict current flow, suppress voltage increases, store and discharge energy, control alternating current ("AC") and voltage, filter out unwanted electrical signals, and perform other functions. Vishay's design centers are located in the U.S., Germany, Italy, Israel, South Korea, France, and Taiwan.
The company has a robust geographic reach across the U.S., Europe, and Asia.
Hamamatsu Photonics K.K.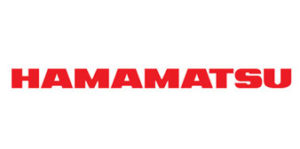 Founded in 1953 and headquartered in Hamamatsu, Japan, Hamamatsu Photonics K.K. (Hamamatsu) engages in designing and building optical and electronic components used by high-tech industrial machinery manufacturers. The company operates into three business segments: Electron Tube Division, Solid State Division, and System Division. The electron tube division develops photomultiplier tubes (PMT) and manufactures a variety of products for use in medical applications, chemical analysis, measurement, industrial testing, and academic research such as electron multipliers, microchannel plates, image intensifiers, and X-rays.
The solid-state division develops and manufactures opto-semiconductors for medical imaging, high-energy physics, and scientific measurement. The product portfolio offered under this reportable segment includes silicon photodiodes, photo IC components, position sensitive detectors, infrared detectors, image sensors for low-light-level imaging and X-ray imaging, mini-spectrometers, and light emitting devices. The systems division engages in developing and manufacturing a variety of cameras for scientific and industrial applications, as well as specialized instruments for use in fields such as pharmaceutical development, semiconductor manufacturing, X-ray nondestructive inspection, spectrophotometry, and optical communication.
TT Electronics PLC

Founded in 1812 and headquartered in Woking, U.K., TT Electronics plc engages in the provision of electronic devices. The company operates in three business segments: Power and Connectivity, Global Manufacturing Solutions, and Sensors and Specialist Components. The Power and Connectivity business segment designs and manufactures power application products and connectivity devices, which enable the capture and wireless transfer of data. The global manufacturing solutions provide manufacturing services and engineering solutions, including design testing solutions and value-engineering.
The sensors and specialist components division develop standard and customized solutions including sensors including sensors and power management devices. TT Electronics plc serves the aerospace & defense, medical, and industrial sectors.
The company operates in 8 countries with a presence in 28 key locations across North America, Europe, Asia, and rest of the world.
Popular Mention: Cree, Inc. , Texas Instruments Incorporated, Broadcom Inc., General Electric Company, and Panasonic Corporation
Authoritative Research on the Optoelectronics Market – Global Opportunity Analysis and Industry Forecast (2020-2027)
Need more information? Meticulous Research®'s new report covers each of these companies in much more detail, providing analysis on the following:
Recent financial performance
Key products
Significant company strategies
Partnerships and acquisitions
The Comprehensive report provides global market size estimates, market share analysis, revenue numbers, and coverage of key issues and trends.