The Online Language Learning Market is expected to reach $31.81 billion, at a CAGR of 20.3% during the forecast period 2022–2029. The growth of this market is driven by globalization and the growing need for cross-border communication, the growing e-learning market, and the penetration of artificial intelligence in e-learning. However, data security and privacy concerns are expected to restrain this market's growth. The increasing spending on the education sector, the rising internet and smartphone user base, and the increasing preference for a multilingual workforce by multinational companies are expected to provide significant growth opportunities for stakeholders in this market. However, the high implementation cost is expected to pose a major challenge to the growth of this market. The flexible pricing structure and introduction of wearable technologies are some of the major trends in this market.
Here are the top 10 companies operating in the Online Language Learning Market
New Oriental Education & Technology Group Inc.

Founded in 1993 and headquartered in Beijing, China, New Oriental Education & Technology Group is a provider of private educational services and offers educational programs, services, and products. The company's primary products include English and other foreign language training, overseas and domestic test preparation courses, all-subjects after-school tutoring, primary and secondary school education, educational content and software, and online education. The company offers online education, content development & distribution, overseas study consulting services, pre-school education, primary & secondary school education, and study tours. New Oriental operates in the Online language learning market through its Educational Programs and Services and Books and Other Services segments and offers language training courses, mostly through the offline methodology. In February 2020, New Oriental partnered with Agora (U.S.) to launch the "New Oriental Cloud Classroom," a remote, interactive classroom experience to aid students and teachers during the COVID-19 outbreak.
The company has a network of 104 schools, 1,465 learning centers, 12 bookstores, and access to a nationwide network of online and offline bookstores through 160 third-party distributors and over 41,400 teachers in 91 cities.
Berlitz Corporation (A Part of Benesse Holdings Inc.)

Founded in 1878 and headquartered in New Jersey, U.S., Berlitz is a provider of language training and intercultural communication services for adults, kids, corporations, institutional students, governments, and schools. The company operates as a subsidiary of Benesse Holdings, Inc. (Japan), which operates through five business segments, namely, Education Business in Japan, Global Kodomo Challenge Business, Nursing Care and Childcare Business, Berlitz Business, and Others.
Berlitz offers corporate solutions, such as language, assessment, testing, multicultural environment, and leadership training services. It also provides individual programs, including individual language instruction, business communication skill training, and language programs for kids and teens through its summer programs, private tutoring, group programs, after-school programs, and language solutions for governments and institutions. The company offers language classes across the U.S. and online language classes globally.
McGraw-Hill Education, Inc.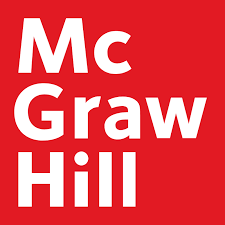 Founded in 1888 and headquartered in New York, U.S., McGraw-Hill Education, Inc. provides outcome-focused learning solutions focusing on curated content and digital learning tools and platforms. The company operates through four reportable segments, namely, Higher Education, K-12, International, and Professional. The Higher Education segment offers adaptive digital learning tools, digital platforms, custom publishing solutions, and traditional printed textbook products. The K-12 segment offers blended print and digital solutions. The International segment offers products and services to educational, professional, and English language teaching markets.
The company operates through the Higher Education, K-12, and International segments in the Online language learning market and offers digital learning and blended solutions such as ELLevate English and New Interactions. In June 2020, McGraw-Hill and Verizon (U.S.) launched a new application called "McGraw Hill AR" and lesson plans to bring augmented reality (AR) learning activities to K 12 students, classrooms, and parents. Additionally, in March 2020, McGraw-Hill partnered with NWEA (Northwest Evaluation Association) (U.S.) to connect curriculum and assessment to improve student outcomes and meet the modern classroom's needs.
The company has a direct presence through its regional hubs across the U.S., China, the U.K., Mexico, India, Canada, and Singapore.
Houghton Mifflin Harcourt Company

Founded in 1832 and headquartered in Massachusetts, U.S., Houghton Mifflin Harcourt is a publisher of textbooks, instructional technology materials, assessments, reference works, and fiction & non-fiction for both young readers & adults. The company offers K–12 core curriculums, supplemental and intervention solutions, and professional learning services and operates through two reportable segments, namely, Education and HMH Books & Media, formerly referred to as Trade Publishing. Houghton operates in the Online language learning market through the Education segment, which specializes in comprehensive core curriculums, supplemental & intervention solutions, and supports professional learning & coaching for educators & administrators.
The company serves more than 50 million students and three million educators across 150 countries. In January 2020, Houghton partnered with ClassLink (U.S.) to launch a new, innovative service model for educators, school communities, and seamless tech integration to empower teachers and learners. The company has a direct presence through its offices across the U.S., Ireland, Canada, and China, while the company has an indirect presence through the export of books across Asia, the Pacific, the Middle East, Latin America, the Caribbean, and Africa.
Rosetta Stone Ltd. (A Part of IXL Learning, Inc.)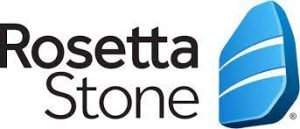 Founded in 1992 and headquartered in Virginia, U.S., Rosetta Stone, a subsidiary of IXL Learning, Inc. (U.S.), provides technology-based learning products. It operates through three categories: Individuals, Enterprise, and Schools. The company offers 25 language learnings, including Spanish (Latin America), Spanish (Spain), French, Italian, German, English (American), English (British), Arabic, and Chinese (Mandarin). Additionally, Rosetta provides mobile apps with various speaking-focused lessons, features, and instantaneous pronunciation feedback.
Through its sales offices, R&D activities, operations, product distribution, and data centers, the company has a geographical presence across the U.S., Canada, France, Spain, China, Brazil, and the U.K. The international distribution network of the company is primarily managed through independent resellers across the U.K., Australia, and New Zealand.
Meticulous Research in its latest publication on Online Language Learning Market has predicted the growth of 20.3% during the forecast year 2022-2029.

Memrise Inc.

Founded in 2010 and headquartered in London, U.K., Memrise is a British language platform that uses spaced repetition of flashcards to increase the learning rate. It operates as an online learning platform that enables users to browse and learn languages, arts and literature, math and science, the natural world, history and geography, memory training, professional and careers, standardized tests, trivia, and entertainment.
Additionally, the platform helps teachers in creating courses and manage their classes. It offers 200 language combinations across 24 languages through the website, iOS, and Android apps. The company provides different language learning lessons, including Spanish, French, Japanese, Korean, German, Italian, Portuguese, Dutch, Danish, and Slovenian. Additionally, it serves more than 40 million people in 189 countries to better themselves and connect with others.
inlingua International Ltd.

Founded in 1968 and headquartered in Bern, Switzerland, inlingua provides language learning solutions through language training centers, virtual classrooms, and mobile applications. The company offers language learning courses for kids, adults, and business organizations.
inlingua's language courses for kids include programs such as DOTS, Bubbles, Junior, and Go World. Furthermore, the courses for adults include group courses, one-to-one courses, crash courses, and customized business language courses for corporates. Additionally, the company provides tailored language courses and E-learning solutions for business organizations and combined classroom and online learning courses through its Plusplatform.
Furthermore, inlingua flex-e-book application manages students' digital learning content, providing flexibility to study anytime without an internet connection. The company offers English, German, French, Spanish, Italian, Swiss German, Portuguese, Japanese, and Russian courses.
With 250 language training centers in more than 30 countries, the company has a geographical presence across Germany, Austria, Bahrain, Brazil, Canada, China, Ecuador, France, the U.K., and India. Some of the major subsidiaries of the company include Inlingua Sprachschule U.u.C. Bernau GmbH (Germany) and inlingua Sprachschule Frankfurt GmbH & Co.KG (Germany).
Sanako Corporation

Founded in 1961 and headquartered in Turku, Finland, Sanako is a Finnish educational technology company helping language teachers to improve teaching efficiency and results. The company offers digital language lab software, classroom management software, hardware-based language labs, and an online solution for pronunciation practice and improving oral skills in a foreign language. The company's sign lab software provides an effective tool for learning sign languages. In addition, Sanako provides solutions to perform language learning activities, both inside and outside the classroom.
With offices in the U.S., China, the U.K., India, and the United Arab Emirates, Sanako has a geographical presence in over 110 countries, with 50,000 classrooms equipped with solutions to help language teachers increase their students' language skills. Furthermore, the company has 100 dedicated partners and resellers across the globe.
Duolingo Inc.

Founded in 2011 and headquartered in Pennsylvania, U.S., Duolingo Inc. is a provider of language education platforms through mobile applications and websites for schools, universities, government institutions, and individual learners. The company offers personalized game-like lessons, bite-sized lessons, flashcards, podcasts, and English tests for language proficiency assessment. The company's incubator platform also allows bi-linguists to share knowledge about language to build new courses. The company operates in the Online language learning market by offering applications such as Duolingo Plus and Duolingo ABC using online learning methodology and Duolingo, an e-learning platform for blended learning. In June 2022, Duolingo partnered with HBO Max (U.S.) for an HBO Original series House of the Dragon. The company launched an updated High Valyrian course, the fictional language spoken in the show, including over 150 new words and more than 700 new sentences.
Apart from English, the company offers a wide range of language courses for Spanish, French, German, Italian, Japanese, Russian, Korean, Portuguese, Chinese, Turkish, Dutch, Swedish, Irish, Greek, Hebrew, Polish, Norwegian, Vietnamese, Danish, Romanian, High Valyrian, Esperanto, Swahili, Hungarian, Welsh, Ukrainian, Klingon, Czech, Hindi, Hawaiian, Indonesian, and Arabic. The company has a geographic presence in more than 20 countries.
Babbel GmbH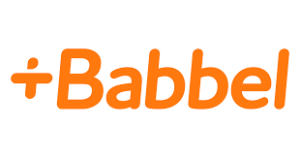 Founded in 2007 and headquartered in Berlin, Germany, Babbel is a German subscription-based language learning software and an e-learning platform available in various languages. It offers online platforms centered around learning a language through real-life conversations. The company has created 13,000 hours of content and more than 50,000 lessons across 14 languages, including Spanish, French, German, Italian, Portuguese, Russian, Danish, Dutch, Indonesian, Norwegian, Polish, Swedish, and Turkish. Furthermore, the company provides bite-sized lessons, relevant vocabulary, interactive platforms with native speakers, and speech recognition technology for correct pronunciation.
Babbel's language learning ecosystem consists of a self-study program, Babbel Live virtual classes, multiple audio formats, and the award-winning Babbel Podcasts, all of which are grounded in an expert-led learning methodology. Babbel for Business offers corporate clients a language learning platform with the same expert-led foundation. The company offers its Babbel language learning app for web, iOS, and Android and for making learning 14 different languages from eight display languages easy. With offices in New York and Berlin, the company has 750 employees (including contracted didactics experts) and representatives from more than 68 nationalities.
Authoritative Research on the  Online Language Learning Market – Global Opportunity Analysis and Industry Forecast (2022-2029)
Need more information? Meticulous Research®'s new report covers each of these companies in much more detail, providing analysis on the following:
Recent financial performance
Key products
Significant company strategies
Partnerships and acquisitions
The Comprehensive report provides global market size estimates, market share analysis, revenue numbers, and coverage of key issues and trends.