The North America Electric Vehicle Battery Market is expected to reach a value of $22.79 billion by 2028, at a CAGR of 30.2% during the forecast period 2021-2028. The growth of this market is mainly attributed to the increasing adoption of EVs worldwide, decreasing battery prices, and increasing investment to set up battery manufacturing plants by leading automotive OEMs. However, the high import cost of raw materials for battery manufacturing and less energy density is a challenge that can hinder the growth of this market. Increasing investment for the development of alternative battery technology is projected to offer significant growth opportunities for vendors operating in this market.
Here are the top 10 companies operating in the North America Electric Vehicle (EV) Battery Market
NOHMs Technologies, Inc.

NOHMs Technologies is engaged in the development of long-lasting, cost-effective, and non-flammable batteries for electrical vehicles, aviation, energy storage, and consumer electronics. The company has developed new functional materials which are non-flammable, non-volatile, have a wide liquid temperature, and conduct lithium-ion. The company provides safety solvents, anode additives, and cathode additives. Some of its major clients include NASA, Empire State Development, the U.S. Air Force, and the National Institute of Health.
QuantumScape Corporation      

QuantumScape is engaged in developing next-generation battery technology for electric vehicles (EVs) and other applications. As of December 31, 2020, the company had 80 issued U.S. patents and 40 pending U.S. patent applications, and 103 granted foreign patents and patent applications. The company has one registered U.S. trademark and six pending U.S. trademark applications. The company's research and development is conducted in San Jose, California.
American Battery Solutions, Inc.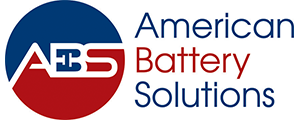 American Battery Solutions (ABS) designs, develops, and manufactures advanced battery systems for the transportation industry. The company has a manufacturing plant in Ohio and an engineering center in Michigan with state-of-the-art testing facilities. The company has produced over 60,000 battery packs at the stateof-the-art manufacturing facility in Ohio. ABS provides high energy, fast charge, and battery management system technologies. The company provides products for commercial electrical vehicles, construction & agricultural, electric vehicles, light commercial vehicles, maintenance and commercial vehicles, material handling, and outdoor power equipment applications.
Meticulous Research in its latest publication on North America EV Battery Market has predicted the growth of 30.2% during the forecast year 2021-2028.

Clarios 

Clarios offers advanced battery technology for every type of vehicle. The company design, build, recover and reuse batteries to create more efficient and sustainable energy storage. The company has 16 R&D partnerships and six R&D facilities worldwide. The company serves in more than 140 countries in that 25% of countries have original equipment manufacturing facilities, and 75% of countries have aftersales services. The company provides its batteries to automotive, heavy-duty, power sports, golf, marine, and lawn & garden vehicles. As of December 2020, the company had a headcount of more than 16,000 employees globally.
Romeo Power, Inc.         

Founded in 2016 and headquartered in California, U.S., Romeo Power is an energy storage technology company focused on designing and manufacturing lithium-ion battery modules and packs for commercial electric vehicles. The company operates through two reportable segments, namely, Romeo Power North America and Joint Venture Support. The Romeo Power North America segment designs and manufactures industry-leading battery modules, battery packs, and battery management system technologies for Romeo's customers in North America. 
The Joint Venture Support segment provides engineering services to the BorgWarner JV. Companies' subsidiaries include Romeo Systems, Inc. and Romeo Systems Technology, LLC. As of December 2020, the company had a headcount of 165 employees globally.
Electrovaya Inc.               

Electrovaya Inc. engages in the design, development, and manufacturing of proprietary lithium-ion batteries, battery systems, and battery-related products for energy storage, clean electric transportation, and other specialized applications. The company defines its operating segments as components of its business where separate financial information is available and routinely evaluated by management. The company's operations are segmented based on large format batteries, with the remaining smaller product line categorized as Other. Some company's patents include Electrode Pre-lithiation, Solid State Coating Process, Unique Microstructure Homogeneity, Parasitic Electrode/Electrolyte Reaction Mitigation, and Ceramic Composite Separators Materials. 
Authoritative Research on the North America EV Battery Market – Opportunity Analysis and Industry Forecast (2021-2028)
Need more information? Meticulous Research®'s new report covers each of these companies in much more detail, providing analysis on the following:
Recent financial performance
Key products
Significant company strategies
Partnerships and acquisitions
The Comprehensive report provides global market size estimates, market share analysis, revenue numbers, and coverage of key issues and trends.