The Nannochloropsis Market is expected to reach $15.8 million by 2028, at a CAGR of 8.5% during the forecast period 2021–2028. Growing awareness about the health benefits of omega-3 Polyunsaturated fatty acids (PUFAs), rising demand for functional food products, and growing prevalence of diabetes and obesity are the key factors driving the growth of the Nannochloropsis derived lipids (fatty acids) market. Moreover, the growing demand for algae oil-based biofuel and increasing demand for omega-3 from the pharmaceutical industry creates lucrative growth opportunities for Nannochloropsis derived lipid (fatty acids) manufacturers. However, the complex production process of Nannochloropsis derived lipids (fatty acids) hinders market growth to some extent.
Here are the top 10 companies operating in the Nannochloropsis Market
Arizona Algae Products, LLC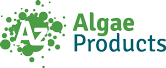 Founded in 2017 and headquartered in Arizona, U.S., Arizona Algae is a micro-alga-based biotechnology company. The company uses proprietary production technologies and sustainable methods to produce protein powders and omega-3 oils from algae. Arizona offers protein powder and omega-3 oils produced from algae, including Nannochloropsis, for application in food, dietary supplements, and wellness products. The company only grows natural algae in closed photobioreactors without using genetically modified organisms (GMO). The company has its primary presence in North America.
Lyxia Corporation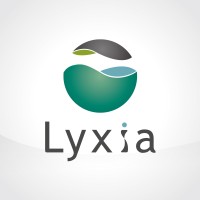 Founded in 2012 and headquartered in Shenzhen, China, Lyxia, backed by Shenzhen Qianhai Xiaozao Technology Co., Ltd. (Xiaozao), is a biotechnology company based in Southern California, U.S., is a developer of a pioneering technology platform to cultivate microalgae and cyanobacteria. Lyxia offers its specialty products to various industries, including nutraceuticals, food, pharmaceuticals, cosmetics, and feed. The company has a strong presence in North America and Asia-Pacific.
Meticulous Research in its latest publication on Nannochloropsis Market has predicted the growth of 8.5% during the forecast year 2021–2028.

Shaivaa Algaetech LLP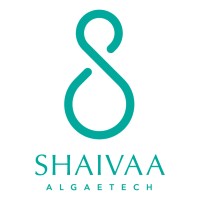 Founded in 2019 and headquartered in Gujarat, India, Shaivaa Algaetech is a micro-alga-based biotechnology company. The company is engaged in cultivating and producing micro-algal species using high-standard, cost-effective, state-of-the-art technology. The company provides micro-algal active ingredients, including Dunaliella salina – the pink algae for beta carotene; Nannochloropsis – a rich source of EPA and DHA; and Haematococcus – the source of astaxanthin for use in food and beverage, nutraceuticals, health, animal feed, and cosmetic industries. The company also offers omega-3 fatty acids from Nannochloropsis for use in food and beverage, pharmaceuticals, infant nutrition, dietary supplements, and the animal feed industry. The company has its primary presence in India.
IWI Life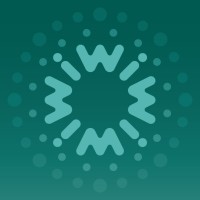 Founded in 2017 and headquartered in Texas, U.S., iwi is engaged in producing algae-based omega fatty acids and proteinrich supplements from several microalgae, including Nannochloropsis. It offers omega-3 supplements for human consumption to support a healthy heart, sharper vision, better brain function, a stronger immune system, and more resilient bones and joints. The company has its primary presence in the U.S. The company also makes available its products in some parts of the world.
Authoritative Research on the Nannochloropsis Market – Global Opportunity Analysis and Industry Forecast (2021–2028)
Need more information? Meticulous Research®'s new report covers each of these companies in much more detail, providing analysis on the following:
Recent financial performance
Key products
Significant company strategies
Partnerships and acquisitions
The Comprehensive report provides global market size estimates, market share analysis, revenue numbers, and coverage of key issues and trends.