The interactive display market is expected to grow at a CAGR of 8.1% from 2020 to 2027 to reach USD 35.03 billion by 2027, from USD 20.34 billion in 2020.
The growth of interactive display market is primarily driven by increased demand for interactive signage and kiosks, declining prices of interactive displays, and rising adoption of interactive learning solutions in the classroom. However, limitations in performance and accuracy and compatibility issues are challenging the growth of this market. These factors are affecting the performance of interactive displays, thus hampering the growth. Apart from this, the serious impact of the COVID-19 pandemic worldwide is expected to challenge this market's growth to a certain extent over the coming years.
Here are the top 10 companies operating in this Interactive Display Market–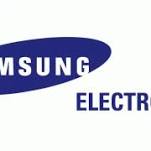 Samsung Electronics is a global leader in electronic displays and consumer electronics products. The company provides various enterprise and semiconductor products and services. The company is a major manufacturer of semiconductor components, such as memory cards, processors, image sensors, MCPs, and display ICs. The company also provides TVs, smartphones, wearable devices, tablets, digital appliances, network systems, medical devices, semiconductors, networking & voice, and LED solutions. Samsung provides an array of products, solutions, and services for diversified industries, such as finance, government, healthcare, education, hospitality, transportation, retail, legal, public safety, and manufacturing.
The company operates in four business segments: Consumer Electronics (CE), Information Technology & Mobile Communications (IM), Device Solutions (DS), and Harman. The company has its presence in North America, Europe, Asia-Pacific, Latin America, and the Middle East & Africa
NEC Corporation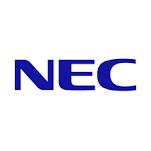 Established in January 2000 and headquartered in Tokyo, Japan, NEC Display Solutions is the manufacturer of visual display products and solutions. The company is a subsidiary of NEC Corporation, Japan. NEC Display Solutions majorly offers displays, projectors, display solutions, and related components with advanced technologies and platforms such as 4k UHD, direct view LED, laser projectors and system on a chip. Major applications of the display products & solutions include collaboration, digital signage, video walls, interactive displays, kiosks and situational awareness initiatives. Additionally, NEC Display Solutions offers the high-quality display products to consumers in corporate, education, entertainment, healthcare, hospitality, retail, and transportation industries.
NEC Display Solutions has 4 main locations in NEC Display Solutions Europe GmbH, NEC Display Solutions, Ltd. Japan, NEC Viewtechnology Trading (Shenzhen), Ltd., and NEC Display Solutions of America, Inc. The company also has sales facilities across its operational regions in Asia, Europe, North America, and the Middle East. The company has focus on CSR activities and sustainable development by controlling the import & export, manufacturing and other safety procedures.
LG Electronics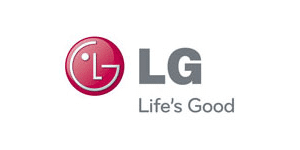 Founded in 1958 and headquartered in Yeongdeungpo District, Seoul, South Korea, LG Electronics is a major electronics manufacturer offering home appliances & air solutions, home entertainment, mobile communications, vehicle component solutions and various business solutions including commercial display, solar, energy storage systems and energy management solutions. LG Displays, a subsidiary of LG Electronics produces innovative displays for applications including TV, mobiles, IT, commercial and automotive. LG offers variety of interactive displays under its digital signage & commercial display segment. These products include digital & touch displays, interactive boards applicable in digital signage and commercial displays.
The company develops its technically innovative products & solutions by investing huge amounts in R&D activities. LG also focuses on consumer satisfaction with technical innovation and high marketing capability. LG Electronics operates across 142 subsidiaries globally including manufacturing, R&D and sales facilities. The company has a workforce of 74,000 executives and employees worldwide. LG also focuses on environmental & sustainable development initiatives throughout product lifecycle from raw material purchasing, production, logistics and disposal to reduce the harmful environmental impacts.
Planar Systems
Founded in 1983 and headquartered in Hillsboro, Oregon, USA, Planar Systems was formed as a spin-off from Tektronix. Planar Systems is a subsidiary of Leyard Optoelectronic, a Chinese electronics manufacturer. The company offers a variety of displays, video walls, LED solutions, touch screen monitors, and staging solutions for display applications. The major customer sectors serving the company include corporate, digital signage, government, healthcare, entertainment, transportation, retail, hospitality and digital signage. The company focuses on developing advanced displays to enhance the data, advertising, and presentation capabilities across application sectors.
Planar operates across North America, Europe, Asia Pacific and Latin America with over 15 facilities including headquarters, manufacturing facilities, sales offices and regional offices. The company offers its products to consumers in its operational regions over 25 showrooms. The company is a robust provider of digital signage solutions with ultra-high-resolution displays & video walls to offer digital experience. Additionally, Federal agencies and European Union integrate advanced display solutions offered by Planar.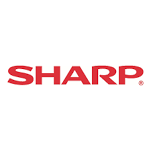 Founded in 1915 and headquartered in Osaka, Japan, Sharp Corporation manufactures & sells telecommunication, electric & electronic application equipment and electric components. The company operated its business activities through 3 major segments: smart life, 8K ecosystem, and ICT. Sharp Displays offer a variety of display solutions including professional displays, digital signage, multi-functional printers, intelligent printing systems, intelligent touch boards, POS systems, related software, accessories and consumables. The company offers interactive displays under the professional displays segment for business, digital signage, corporate and education applications majorly.
Sharp Corporation employs over 52,600 people across its Japan and overseas facilities. Sharp has a network of around 25 affiliated companies in Japan and over 60 companies worldwide. Major operational regions of the company are Japan, Americas, Europe, the Middle East & Africa, China, Hong Kong, Taiwan, and Asia Pacific. Sharp invests a huge amount in R&D activities with bases present in Japan, the US, UK, China, Malaysia, and India. The company focuses on developing technologies with innovation and enhanced consumer lifestyles and creating 8K+5G ecosystem.
A report into the projected growth of the current Interactive Display Market by Meticulous Research® has produced some incredible forecasts for the industry. By 2027, it's expected to have grown at a CAGR of 8.1%, reaching over $35.03 billion.
Panasonic Corporation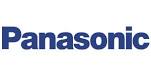 Founded in 1935 and headquartered in Kadoma, Osaka, Japan, Panasonic Corporation is a manufacturer of electronic appliances, automotive solutions, industrial and life related solutions. The company operates through its business segments: appliances company, life solutions company, connected solutions company, automotive company, industrial solutions company, US company and China & Northeast Asia company. Panasonic is a major manufacturer of consumer electronics including refrigerators, washing machines, flat panel TVs and displays, home audio equipment, video equipment, vacuum cleaners and kitchen appliances. Under its display segment, the company offers various multi-touch displays including 4K LCD displays, video walls, outdoor LED displays, professional displays for the business consumer segment.
Panasonic Corporation has around 530 consolidated companies operating across North America, China & Northeast Asia, Japan, Latin America, Southeast Asia & Oceania, Europe & CIS, India, South Asia, and the Middle East & Africa. The company has a workforce of around 259,385 employees globally and works on the initiative to improve life through its offerings. Panasonic promotes R&D activities and growth strategies across its major business segments: consumer electronics, automotive, housing and B2B. The company is developing its global R&D activities through locations in Japan, North America, Asia and Europe.
ViewSonic Corporation
Founded in 1987 and headquartered in California, USA, ViewSonic Corporation develops electronics products and specializes in visual display technology including LCDs, projectors, interactive whiteboards, interactive kiosks, and video walls. The company also manufactures projectors and commercial displays for corporate, education and entertainment sectors. ViewSonic is involved in robust research & development activities and has an R&D center in New Taipei City, Taiwan. The company operates globally with facilities in Germany, UK, France, Russia, Turkey, Spain, Sweden, Australia, India, South Korea and the US The company offers education, touchscreen, and authentication solutions. It has more than 950 employees globally.
ViewSonic has been consistently providing interactive display solutions to the education and corporate sector. It has partnered with many software providers such as Aten Control System, Google for Education, Intel, and Microsoft Education to improve its customer user experience. The company has also launched its all-in-one soft bundle health kiosks keeping in view the COVID-19 perspective.
Elo Touch Solutions
Founded in 1971 and headquartered in Milpitas, California, USA, Elo Touch, is the developer and provider of innovative touchscreen solutions, including modern point of sale systems and interactive digital signage. The Elo portfolio encompasses OEM touch screen components, touch monitors, and all-in-one touch computers for including gaming machines, hospitality systems, industrial automation, interactive kiosks, healthcare, office equipment, point of sale terminals, retail displays, and transportation applications.
Elo has over 20 million retail and hospitality installations in more than 80 countries with products designed in California. It has around 1,000 employees. The company has performed more than 25 million installations till now and has more than 400 global patents.
Pro Display
Founded in 1990, and headquartered in Barnsley, England, UK, Pro Display is a manufacturer of display and touch screen technologies. The company operates through 3 divisions including Pro Display for AV & digital signage solutions, Intelligent Glass for switchable smart glass technology, and in touch for various touch screen technologies. Major product categories offered by Pro Display include projection screens, LCD & LED screens, touch screens and smart glass.
Pro Display continues to make substantial investment in R&D, focusing on development of its range of optical screens and films to meet the needs of the commercial and residential AV markets, and many other industrial sectors. Under the touch screens category, Pro display also manufactures its own range of intelligent glass since 2014 in their Intelligent Glass division. The market for intelligent glass includes various industries such as hospitality, residential, corporate, leisure and entertainment, healthcare, and retail. Intouch is Pro Display's touchscreen division which was established in 2013 with a focus on providing a cost-effective range of interactive products and solutions for a wide variety of markets.
Pro Display offers a variety of interactive screens, interactive overlays, interactive kiosks, and mirror vision. Pro Display has shipped to over 130 countries worldwide over the past 5 years.
BenQ Corporation
Founded in 1984 and headquartered in Taipei, Taiwan, BenQ is the developer of consumer electronics, computing & communication devices and technology products. BenQ Group is a subsidiary of Qisda Corporation, an electronics products manufacturer. Major products offered by BenQ include projectors, computer monitors, digital displays, LED lighting, imaging and wireless presentation solutions for business, lifestyle, healthcare and education sectors. Under the digital displays segment, BenQ offers, interactive flat panel displays, smart signage, bezel signage, interactive signage and other digital signage products.
BenQ operates across North America, Latin America, Asia Pacific, and Europe through facilities in Taiwan, the US, China and the Netherlands. The company has a workforce of around 3,500 employees globally. With over 20 companies, BenQ Group offers products, services and solutions for the overall value chain covering key components, technology & system integration and final solutions.
Popular Mentions: Meridian Kiosks (US), Horizon Display (US), Promethean World Ltd (US), SMART Technologies (Canada), and TableConnect GmbH (Austria).
Authoritative Research on the Interactive Display Market
– Global Opportunity Analysis and Industry Forecast (2020-2027)
Need more information? Meticulous Research®'s new report covers each of these companies in much more detail, providing analysis on the following:
Recent financial performance
Key products
Significant company strategies
Partnerships and acquisitions
The Comprehensive report provides global market size estimates, market share analysis, revenue numbers, and coverage of key issues and trends.
Please download report pages and learn more: https://www.meticulousresearch.com/download-sample-report/cp_id=5125