Airport logistics systems include air cargo management and baggage handling systems in the airports. The global air cargo traffic is increasing at significant pace and there is an increasing need to develop more dedicated cargo terminals to accommodate the increasing global air cargo traffic. The air cargo trade gets specialized offerings because of the dedicated freight operators and aircrafts. Major airports across the globe are being used for bonded and heavy export cargo-related activities. Dedicated cargo terminals have the need to meet the international security standards and efficiently handle air cargo activities and are investing significantly in efficient and next-generation cargo management systems. Traders who need to send or receive goods within a short period of time and high security is needed, choose air transport for freight management.
Here are the top 10 companies operating in global airport logistics systems market–
Daifuku Co., Ltd.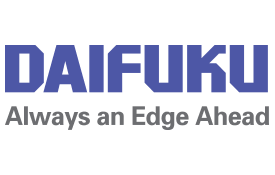 Founded in 1937 and headquartered in Osaka, Japan, Daifuku Co., Ltd. is a leading provider of material handling systems in the automation and logistics industry. The company designs, manufactures, installs, and provides after-sales services for logistics systems and material handling equipment. The company offers conveying, transportation, storage, sorting, controlling, and material handling systems. The company provides a broad range of automated systems for airports including baggage handling systems, check-in systems, screening systems, and software and control.
With its production and sales locations in 23 countries, the company operates in North America, Asia Pacific, Europe, and Rest of the World (RoW) regions.
Siemens AG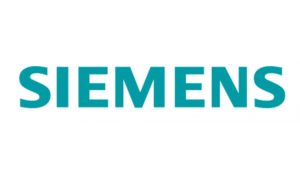 Founded in 1847 and headquartered in Munich, Germany, Siemens AG is a technology company with core activities in the fields of electrification, automation, and digitalization. The company operates through nine business segments, namely, Power and Gas, Healthineers, Energy Management, Digital Factory, Process Industries and Drivers, Mobility, Renewable Energy, Building Technologies, and Financial Services. The company"s Siemens Postal, Parcel & Airport Logistics (SPPAL) GmbH (Germany) subsidiary deals with airport logistics management including air cargo transportation and baggage handling.
Geographically, the company operates in more than 190 countries across the world.
Vanderlande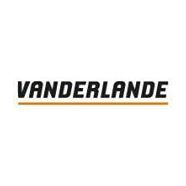 Founded in 1949 and headquartered in Veghel, The Netherlands; Vanderlande is one of the leading providers of value-added logistics process automation in airports. The company operates through four business segments namely, Warehousing, Airports, Life-Cycle Services, And Parcel. With its extensive baggage handling product portfolio, the company focuses on the optimization of its customers" business processes and competitive positions. In May 2017, Toyota industries Corporation (Japan) acquired Vanderlande industries and it is now wholly owned subsidiary of Toyota Industries.
Geographically, the company operates in North America, South America, Europe, and Asia Pacific regions.
China International Marine Containers (Group) Co., Ltd. (CIMC)

Founded in 1980 and headquartered in Guangdong, China; China International Marine Containers (Group) Co., Ltd. (CIMC) is a leading equipment and solution provider in the logistics and energy industries. In August 2014, CIMC acquired Pteris Global, a leading airport logistics provider, which is now a wholly owned subsidiary of CIMC. The company operates through ten business segments including containers, road transportation vehicles, energy, chemical and liquid food equipment, offshore engineering equipment, airport facilities equipment, heavy trucks, financial businesses, real estate, and others.
Geographically, the company operates in more than 100 countries across Asia, Americas, Europe, and other regions.
A report into the projected growth of the current airport logistics systems market by Meticulous Research® has produced some incredible forecasts for the industry. By 2024, it's expected to have grown at a CAGR of 10.3%, reaching over $ 14 billion.

To get detailed industry insights and market size: Request market research study
CHAMP Cargosystems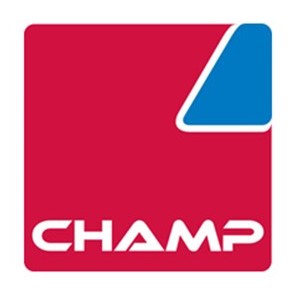 Founded in 2004 and headquartered in Contern, Luxemburg; CHAMP Cargosystems was a wholly owned subsidiary of Cargolux Airlines, a Luxemburg based airline Company. CHAMP provides a comprehensive range of integrated IT solutions and distribution services for the aircargo logistics. In 2005, CHAMP was merged with Société Internationale de Télécommunications Aéronautiques (SITA), a Netherlands based multinational IT Company providing IT and telecommunication services to the air transport industry and serves over 200 airlines and connects these with around 3,000 freight forwarders.
With more than 1,500 stations in around 100 countries, the company operates with seven offices transferring 20 million shipments annually.
BEUMER Group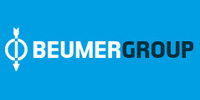 Founded in 1935 and headquartered in Beckum, Germany; BEUMER Group is a privately held international leader in the manufacture of intralogistics systems for conveying, loading, palletising, packaging, sortation, and distribution. The company provides high-quality system solutions across a wide range of industries, including bulk materials and piece goods, food and non-food, construction, mail order, post, and airport baggage handling. The company provides fully integrated automated high-speed airport baggage handling systems for small, medium, and large airports worldwide. Annually, the company generates around USD 870 million all over the world.
Geographically, the company has 13 subsidiaries and operates in North America, South America, Europe, Africa, Asia, and Australia.
Unisys Corporation

Founded in 1986 and headquartered in Pennsylvania, U.S., Unisys Corporation is a global IT firm that provides high-performance security solutions, leveraged services across industries, industry specific application products, and technology solutions. The company operates through two business segments, including, services and technology. The services segment includes cloud and infrastructure services, application services, and BPO services. The technology offers hardware and other related products to help clients reduce costs, improve security, flexibility, and improve the efficiency of their data-center environments.
Geographically, the company operates in the U.S., the U.K., and other foreign countries.
IBS Software Services Private Limited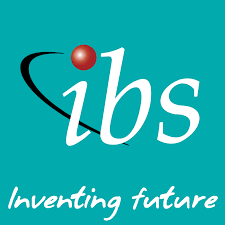 Founded in 1997 and headquartered in Kerala, India, IBS is a privately held provider of transportation and logistics solutions. The company provides their products and software to airline, cruise lines, oil & gas, loyalty management, and hospital distribution sectors. In the aviation industry, the company provides end-to-end operating solutions including airline passenger services, cargo operations, flight and crew operations, airport operations, and aircraft maintenance engineering. The company performs cargo operations with the help of inbuilt system tools, automated workflows, smart technology, and analytics.
Geographically, the company operates in Americas, Asia Pacific, Europe, and Middle East and Africa.
Kale Logistics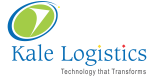 Founded in 2010 and headquartered in Maharashtra, India, Kale Logistics is a privately held global IT solutions provider focused on providing cutting edge technology solutions to the logistics industry. The company provides logistics solutions for air, rail, and ocean cargo management. The company solutions offered provide simplification of complex business operations without losing operational efficiency.
 Kale's solution suite covers the complete need of the logistics businesses in several areas such as transportation management systems, customer relationship management, supply chain management, logistics accounting systems and community collaboration platforms, inventory and yield management, among others.
ALS Logistics
Founded in 1996 and headquartered in Dubai, United Arab Emirates; ALS Logistics is a privately held automation solution provider of material handling, cargo, and car park systems. The company's products and services range covers airport consulting and solutions, including air cargo handling systems, automated storage and retrieval systems, warehouse management systems, and automated car parks. ALS also offer advanced automated IT storage systems to achieve optimal material flow and guarantee customer throughput.
Geographically, the company operates in Asia, Middle East and Africa, and Europe.
Authoritative Research on the Airport Logistics Systems Market
Need more information? Meticulous Research®'s new report covers each of these companies in much more detail, providing analysis on the following:
Recent financial performance
Key products
Significant company strategies
Partnerships and acquisitions
Comprehensive report provides global market size estimates, market share analysis, revenue numbers, and coverage of key issues and trends.
Please download report pages and learn more: https://www.meticulousresearch.com/download-sample-report/cp_id=4390