In the healthcare industry, healthcare virtual assistants are mainly used to improve clinical workflows and help healthcare professionals to manage low-value administrative tasks, such as accessing patients' records, delivering therapy guidelines and information to patients, improve patient discharge and follow up the treatment process, and providing non-clinical guidance in an effective manner. It helps healthcare professionals to focus on core tasks of care delivery and thereby improve the overall productivity of healthcare systems. Healthcare virtual assistant market is expected to grow at a CAGR of 24.7% from 2018 to 2025 to reach $1.7 billion by 2025. 
Here are the Top 10 Healthcare Virtual Assistants Companies:
Microsoft Corporation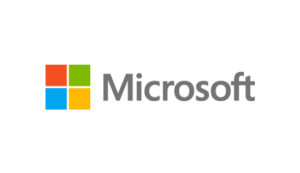 Microsoft Corporation founded in 1975 and headquartered at Washington in the U.S., is a technology-based company majorly engaged in developing, licensing, and supporting a wide range of software products, services, and devices to deliver new opportunities, increased convenience, and enhanced value to the customers. The products of the company majorly include operating systems, cross-device productivity applications; server applications; business solution applications; desktop and server management tools; software development tools; video games; and training and certification of computer system integrators and developers.
The company operates through three major business segments, namely, Productivity and Business Processes, Intelligent Cloud, and More Personal Computing. The company develops a comprehensive range of products include operating systems, cross-device productivity applications, server applications; business solution applications; desktop and server management tools; software development tools; video games; and training and certification of computer system integrators and developers. The company also provides a wide array of services, including cloud-based solutions and support & consulting services to its end users.
The company develops, market, and distributes its products and services to its customers in over 190 countries across the globe through various distribution networks such as OEMs, direct, and distributors and resellers. Some of its major subsidiaries are Microsoft Ireland Research (Ireland), Microsoft Capital Group, LLC (U.S.), Microsoft Operations Pte Ltd (Singapore), Microsoft Operations Puerto Rico, LLC (Puerto Rico), Skype Communications S.ár.l. (Luxembourg), Mojang Synergies AB (Sweden), and LinkedIn Corporation (U.S.).
Nuance Communications, INC.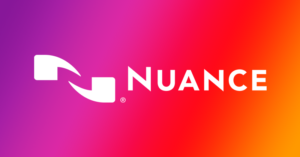 Nuance Communications founded in 1992 and headquartered at Dublin, Ireland, is majorly engaged in providing voice recognition and natural language understanding solutions. The company offers high accuracy in automated speech recognition, capabilities for natural language understanding ("NLU"), dialog and information management, biometric speaker authentication, text-to-speech, optical character recognition ("OCR") capabilities, and domain knowledge, along with professional services and implementation support. The company serves a wide array of end-users such as banks, hospitals, telecommunications carriers, airlines, and automotive manufacturers and suppliers through its innovative solutions and technologies.
The company markets its solutions and technologies various distribution networks such as dedicated sales force, e-commerce website, and resellers among others. The company operates through its four reportable business segments, namely, Healthcare, Mobile, Enterprise, and Imaging. The solutions for the healthcare virtual assistants market are primarily provided under the healthcare business segment.
The company has its offices in more than 60 operating locations including Australia, Austria, Belgium, Brazil, Canada, China, Germany, Hungary, India, Ireland, Italy, Japan, and the United Kingdom. It also has more than 79 sales offices across the globe. Some of its major subsidiaries are Consolidated Healthcare Corporation (U.S.), Nuance Communications UK Limited (U.K.), Nuance Communications Korea Ltd. (South Korea), Nuance Communications Asia Pacific Pte. Ltd (Singapore), Nuance Communications Healthcare International Ltd formerly Voice Signal (Ireland), Nuance India Pvt. Ltd. (India), Nuance Communications Healthcare Germany GmbH (Germany), and Nuance Communications Services Austria GmbH (Austria) among others.
Next IT Corp.

Founded in 2002 and headquartered at Washington, the U.S., Next IT Corp. provides conversational AI systems for the various companies. The company is primarily focusing on the business into the intelligence revolution with artificial intelligence technologies. The company provides end to end solutions for its customers and strategic partners by combining a cognitive platform with an advanced toolset spanning natural language understanding, natural language processing, natural language generation, machine learning, and conversation analysis.
With its solutions for healthcare virtual assistants, the company delivers personalized assistance and guidance for various administrative and clinical requirements for the healthcare industries to drive better outcomes. Through its virtual assistants tools the company helps in various tasks in the healthcare industry such as scheduling appointments, insurance plan enrolment, and new member education, amplifying sales force productivity, answers day-to-day questions about a condition or medication, tracking of symptoms and medication, journaling and reporting, and health assessments.
MedRespond

Founded in 2000 and headquartered in Pittsburgh, the U.S., MedRespond is an established online healthcare communication company. The company provides AI-driven intelligent, patient-centered solutions to the healthcare industry. The company helps the healthcare virtual assistants industry by providing end to end solutions by combining AI; search & streaming media to provide interactive, personalised, relevant, scalable engagement; and inexpensive communication solutions for their customers, patients, and clients.
"Meticulous Research in its latest publication on global Healthcare Virtual Assistants Market has predicted the growth of 24.7% during the forecast year 2018-2025″.
Welltok, Inc.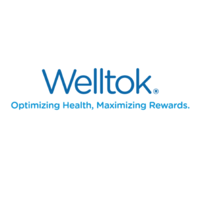 Founded in 2009 and headquartered in Denvar, the U.S., Welltok, Inc. majorly engaged in designing and developing technology that enables the healthcare industry to guide their customers for achieving their optimal health. The company's solution helps the healthcare employers, providers, and public entities to connect their consumers with personalized health, improvement resources. The company's technology-based services leverage advanced analytics to develop consumer insights and multi-channel communications to reach consumers. The company helps the organizations in their growth initiative, improve healthcare value, and streamline consumer's experience. The company has a major presence in the U.S.
Welltok, Inc. with its health optimization platform helps the health managers to connect with its consumers with personalized health improvement resources. The company provides a comprehensive range of services such as analytics services, engagement services, professional services, and connect partner services to its customers with the aid of machine learning and multi-channel approaches. The company provides value to health plans, employers, health services, and providers by developing an organized, highly configurable, easy-to-use, and customizable interface. The company's consumer healthcare platform complements the clinical claims systems and serves the specific need of the customers.
The company developed a diversified range of products to help the population health managers identify, target, and reach target consumers. The company strategically focuses on the incorporation of big data and machine learning to optimize wellbeing program development, and guide organizations in activating their populations with their own health.
CSS Corp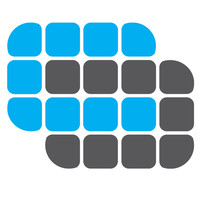 Founded in 1996 and headquartered at California, U.S., CSS Corp is one of the key players in the healthcare virtual assistants market. The company provides various services such as customer experience management, enterprise support services, network services, digital transformation, cloud & infrastructure, geospatial services, and engineering & testing. The company serves a wide array of industries such as banking, financial services & insurance; communications, media & technology; consumer electronics; healthcare & life sciences; manufacturing; and retail & consumer goods among others. The company helps the industries with its comprehensive range of solutions such as analytics, automation, and cloud consulting.
The company through its digital, technology and support services enable businesses to anticipate and face disruptions effectively. The company has established a wide geographic presence with its 17 delivery locations across the globe.
eGain Corporation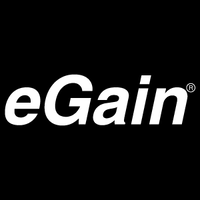 Founded in 1997 and headquartered at California, U.S., eGain Corporation is one of the key providers of customer engagement solutions in a digital world. The company primarily engages in the development, implementation, and support of customer service infrastructure software solutions. The company provides its solutions to a diversified range of customers across the globe primarily in financial services, government, healthcare, insurance, retail, telecom, and travel & hospitality.
The company serves the healthcare providers, payers, and the life sciences with its AI-enabled services. The company has its wide geographic presence in the U.S., U.K., and India with 464 employees.
Kognito

Founded in 2003 and headquartered at New York, U.S., Kognito, is a health simulation company that combines the science of learning, the art of conversation, and the power of game technology to engage users in role-play conversations with virtual humans. The company partnered with its clients and develops simulations required for the specific needs. The company is majorly focused on empowering individuals to lead real-life conversations that will improve social, emotional, and physical health. Kognito uses a multi-disciplinary development model to create simulations.
idAvatars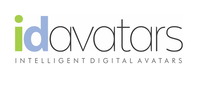 Founded in 2001 and headquartered at Wisconsin, U.S., idAvatars is a global design and data company majorly engaged in bringing the human experience to websites and mobile software solutions for healthcare providers, payers and website self-service. The company has acquired CodeBaby Corp., a virtual assistant developer. The company serves the customers by providing them satisfaction and patient engagement with emotionally intelligent avatars. The company utilized various advanced technologies to serve its customers.
True Image Interactive, Inc.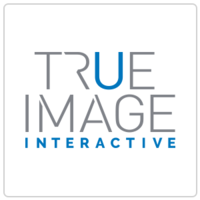 Founded in 1999 and headquartered at Pennsylvania, U.S., True Image Interactive, Inc. is primarily engaged in revolutionizing the world's first human virtual assistant to connect the consumers with the trending technology. The company develops Intelligent Voice Response (IVR) and Intelligent Virtual Assistant (IVA) solutions that help the customers across wide array of industries. The company utilized the leading-edge artificial intelligence, natural language processing, and speech recognition technology for the development of its human intelligent virtual assistant solution.
The company's healthcare virtual assistant solution empowers the patients to develop healthy behaviors, improve quality care, manage chronic conditions, and strengthen provider network by integrating patient performance metrics.
Amidst this crisis, Meticulous Research® is continuously assessing the impact of COVID-19 pandemic on various sub-markets and enables global organizations to strategize for the post-COVID-19 world and sustain their growth. Let us know if you would like to assess the impact of COVID-19 on industry here with Research Sample 
Authoritative Research on the healthcare virtual assistants Market – Global Opportunity Analysis and Industry Forecast (2018-2025)
Need more information? Meticulous Research®'s new report covers each of these companies in much more detail, providing analysis on the following:
Recent financial performance
Key products
Significant company strategies
Partnerships and acquisitions
Impact of Covid 19 on Healthcare Virtual Assistants Market
The comprehensive report provides global healthcare virtual assistants market size estimates, market share analysis, revenue numbers, and coverage of key issues and trends.
Please download report pages and learn more: https://www.meticulousresearch.com/download-sample-report/cp_id=4930