The Fungal Protein Market is expected to reach USD 397.5 million by 2029, at a CAGR of 7.6% during the forecast period 2023–2029. Moreover, this market is expected to reach 23,185.0 tons by 2029, at a CAGR of 6.2% during the forecast period. The steady growth of this market is attributed to the growing demand for allergen-free foods, the rising consumption of processed foods, and the increasing demand for meat substitutes. However, undefined regulatory guidelines for fungal protein are expected to restrain the growth of this market to a notable extent.
Here are the top 10 companies operating in the Fungal Protein Market
AngelYeast Co., Ltd. (China)

Founded in 1986 and headquartered in Hubei, China, AngelYeast specializes in producing yeast and yeast derivatives. The company's portfolio includes yeast extracts, baking yeasts, and seasonings. Its products are used in human health, plant nutrition, microbial nutrition, and beverage applications. Moreover, the company offers yeast proteins mainly for human nutrition.
Associated British Foods plc (U.K.)

Founded in 1935 and headquartered in London, U.K., Associated British Foods is a food ingredients company. It operates through five business segments, namely, Retail, Grocery, Sugar, Agriculture, and Ingredients. The Ingredient segment offers fungal protein, and the company's brand Ohly provides yeast protein. Further, the company provides ingredients for food, human and animal nutrition, pharmaceutical and other industries.
ENOUGH (U.K.)
Founded in 2015 and headquartered in Glasgow, U.K., ENOUGH is a biotechnology company that tackles the combined issues of feeding a growing population and the unsustainable impact of traditional protein farming.
Halcyon Proteins Pty. Ltd. (Australia)

Founded in 1946 and headquartered in Victoria, Australia, Halcyon is engaged in manufacturing specialty food ingredients. The company offers vegetable protein extracts, yeast extracts, soy sauces, specialty sauces, and malt extract powder. Halcyon's yeast extracts are all-natural, have no preservatives or additives, are gluten-free, are vegetarian, and have no added MSG. Halcyon offers its products for various applications, such as marinades, sauces & gravies, meat, fish & poultry products, seasoning mixes, pies & sausages, bakery, dairy foods, beverages, and salad dressings. The company is organic, Kosher, and Halal certified
Kerry Group Plc (Ireland)

Founded in 1972 and headquartered in Tralee, Ireland, Kerry Group is engaged in the research & development, and manufacture of functional ingredients and actives for the food, beverage, and pharmaceutical industries. The company operates via two business segments: Taste & Nutrition and Dairy Ireland. The Taste & Nutrition business segment offers alternative proteins used in pet food, meat & poultry, seafood, beverages, and bakery industries.
Meticulous Research in its latest publication on Fungal Protein Market has predicted the growth of 7.6% during the forecast year 2023-2029.

Koninklijke DSM N.V. (Netherlands)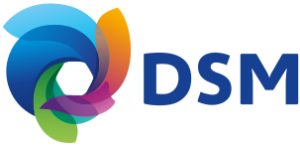 Founded in 1902 and headquartered in Heerlen, Netherlands, DSM is a science-based company specializing in nutrition, health & sustainable living. The company offers innovative business solutions for human nutrition, animal nutrition, personal care and aroma, medical devices, green products and applications, and new mobility and connectivity. DSM operates through three reportable business segments, namely, Animal Nutrition & Health, Health, Nutrition & Care, and Food & Beverage. The Food & Beverage segment offers fungal protein products.
Lallemand Inc. (Canada)

Founded in 1915 and headquartered in Montreal, Canada, Lallemand is engaged in the development, production, and marketing of yeasts, bacteria, and their derivatives. It provides microbiological solutions for different industries, from human and animal health and nutrition to baking, enology, brewing, food ingredients, probiotics, and biofuels. The company is organized into 11 business segments focused on various yeast and bacteria applications, namely, Baking Yeast, Animal Nutrition, Health Solutions, Oenology, Biofuels and Distilled Spirits (fuel ethanol and spirits), Brewing, Bio-Ingredients, Manufacturing and Specialty Cultures, Pharma, Plant Care, and Cosmetics.
Lesaffre (France)

Founded in 1853 and headquartered in Marcq-en-Baroeul, France, Lesaffre specializes in fermentation technologies and biotechnology. The company operates through four business segments: Baking, Food Taste & Pleasure, Healthcare, and Industrial Biotechnology. The Food Taste & Pleasure segment offers yeast proteins through its subsidiaries Phileo (France) and Biospringer (France). It also offers yeast extracts, dried food yeasts, and yeast-based flavors. Biospringer solutions are natural origin, Halal, Kosher, GMO-free, animal-free, and allergen-free.
Mycorena AB (Sweden)

Founded in 2017 and headquartered in Gothenburg, Sweden, MYCORENA produces fungi-based alternative protein for the food industry. The company offers Promyc, a mycoprotein ingredient, to create new types of vegan products for the food industry. This vegan mycoprotein ingredient is produced through a unique fermentation process.
Oriental Yeast Co., Ltd. (Japan)

Founded in 1929 and headquartered in Tokyo, Japan, Oriental Yeast manufactures and sells yeast and laboratory animals. The company offers yeast, the raw material for bread, confectionery, noodles, various feeds, biochemicals, and toxicity studies on medicines and foods. It operates in the business through its subsidiaries, namely, OYC Americas, Inc. (USA) and OYC EU B.V. (Netherlands), as well as joint ventures with the Nisshin Seifun Group in India, Oriental Yeast India Pvt. Ltd., and China, OYC (Shanghai) Co., Ltd.
Popular Mention: The Better Meat Co. (U.S.), Van Wankum Ingredients BV (Netherlands), MycoTechnology, Inc.(U.S.), and Monterey Mushrooms, LLC (U.S.).
Authoritative Research on the Fungal Protein Market – Global Opportunity Analysis and Industry Forecast (2023-2029)
Need more information? Meticulous Research®'s new report covers each of these companies in much more detail, providing analysis on the following:
Recent financial performance
Key products
Significant company strategies
Partnerships and acquisitions
The Comprehensive report provides global market size estimates, market share analysis, revenue numbers, and coverage of key issues and trends.