The growth of Food Packaging Equipment Market is driven by the increasing integration of automation technologies and flexibility of machinery, the rising demand for hygienic food packaging among consumers, and food manufacturers' growing inclination towards using efficient food packaging equipment. The growth of the packaged food industry in emerging economies and the growing use of packaging as a product differentiation tool are projected to create significant growth opportunities for the vendors operating in this market. However, issues related to recycling multilayer films and the lack of skilled personnel and training are major challenges for the growth of this market. The Food Packaging Equipment Market is expected to reach a value of $25.37 billion by 2029, at a CAGR of 6% during the forecast period 2022–2029.
Here are the Top 10 Companies in Food Packaging Equipment Market 
Syntegon Technology GmbH

Syntegon Technology GmbH provides process and packaging technology. The company provides solutions to the pharmaceutical and food industries. The company's portfolio includes stand-alone machines, as well as complete systems and services. In the food industry, the portfolio includes process technology for confectionery as well as packaging solutions for dry foods (bars, bakery products, and coffee), frozen foods, and dairy products. The pharmaceutical industry application is the production, processing, filling, inspection, and packaging of liquid and solid pharmaceuticals (syringes and capsules). The company has 1,700 patent applications and 64,000 machines in the installed base.
The company has a presence across 15 countries at 30 locations, including the U.S., Thailand, Brazil, Switzerland, Germany, and the U.K. As of Dec 2020, the company has a headcount of 6,100 employees globally.
COESIA S.P.A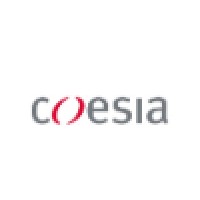 COESIA S.P.A is a group of companies specializing in highly innovative industrial and packaging solutions. Its subsidiaries' core business relates to the design, construction, and sales of automated production, packing, and packaging machinery for the tobacco, food, cosmetics, pharmaceutical, single-use hygiene products, and consumer goods segments.
The company operates through three business segments: Advanced Automated Machinery and Materials, Industrial Process Solutions, and Others. The company has 135 operating units and 84 production plants. Coesia's has customers from aerospace, ceramics, consumer goods, electronics, healthcare, luxury goods, pharmaceuticals, racing & automotive, and tobacco industries.
As of December 2020, the company had a headcount of 8,000 employees globally. The company has its presence in 35 countries across the European Union, Asia, North America, and Italy.
GEA Group Aktiengesellschaft

GEA Group Aktiengesellschaft is a systems supplier for the food, beverage, and pharmaceutical sectors. The company operates through five reportable segments: Separation & Flow Technologies, Liquid & Power Technologies, Food & Healthcare Technologies, Farm Technologies, and Refrigeration Technologies. The company focuses on machinery and plants, as well as sophisticated process technology and comprehensive services. The company provides solutions to food, dairy farming & processing, beverages, pharma & healthcare, chemical, environment, heating & refrigeration, marine, oil & gas, and energy industries. In 2020, the company filed 53 new patents and released 53 new products.
As of December 2020, the company had a headcount of 18,232 employees globally. The company has its global presence across the Asia Pacific, DACH & Eastern Europe, North America, Western Europe, the Middle East & Africa, North & Central Europe, and Latin America.
MULTIVAC Group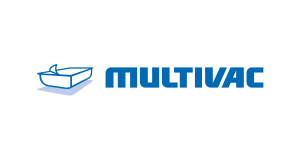 MULTIVAC Group provides integrated packaging solutions with a focus on packaging, processing, portioning, labeling, and marking as well as inspection and handling. The company has more than 85 subsidiaries globally. MULTIVAC offers a wide range of food packaging solutions, automated packaging of sterile medical products as well as complex and sensitive products in the pharmaceutical, diagnostic and biotech sectors. Furthermore, the company provides packaging designed for transportation packs, semi-manufactured products, and retail packs.
As of December 2020, the company had a headcount of 6,700 employees globally. The company has 13 production sites globally, including the U.S., Spain, Bulgaria, China, and Japan. MULTIVAC provides sales and services to more than 165 countries
IMA Group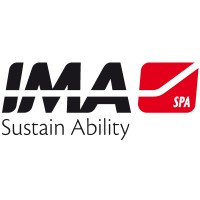 IMA Group was acquired by BC Partners in February 2021. IMA Group engages in the design and manufacture of automatic machines for the processing and packaging of pharmaceuticals, cosmetics, food, tea, and coffee. The company has a global presence with 48 manufacturing sites in 80 countries supported by a sales network made up of 29 branches (Italy, France, Switzerland, the United Kingdom, Germany, Austria, Spain, Poland, Israel, Russia, the United States, India, China, Malaysia, Thailand, and Brazil).
Meticulous Research in its latest publication on Global Food Packaging Equipment Market has predicted the growth of  6% during the forecast year 2022–2029.
Krones AG

Krones AG engages in planning, development, and manufacturing of machines and provides complete lines for the fields of process, filling, and packaging technology. The company operates through two operating segments: Machines and Lines for Product Filling and Decoration; and Machines and Lines for Beverage Production/ Process Technology. Till 2020, the company has 6,108 registered patents and utility models. The company's offerings cater to breweries, beverage producers, and companies from the food, chemical, pharmaceutical, and cosmetic industries.
As of December 2020, the company had a headcount of 16,736 employees globally. The company has its global presence across the Middle East/Africa, Russia, Central Asia (CIS), Europe, South America/ Mexico, North & Central America, China, and Asia-Pacific.
Tetra Laval Group

Tetra Laval Group consists of three industry groups, Tetra Pak, Sidel, and DeLaval; all focused on technologies for the efficient production, packaging, and distribution of food. Tetra Pak is a food processing and packaging solutions company. Sidel is a provider of equipment and services solutions for packaging beverages, food, home, and personal care products in PET, cans, glass, and other materials, and DeLaval is a full-service supplier to dairy farmers. Dairy products, beverages, ice cream, cheese, food and vegetables, and pet food are examples of products that can be processed or packaged in Tetra Pak's processing and packaging lines. There are 5 Tetra Pak R&D centers engaged in numerous projects in various parts of the world. Also, there are close to 40,000 Sidel Group machines in operation in over 190 countries today.
As of December 2020, Tetra Laval had a headcount of around 35,557 employees globally.
OPTIMA Packaging Group GmbH

OPTIMA Packaging Group GmbH designs and builds packaging equipment for pharmaceutical, consumer, nonwoven, and life science products from single standard machines to complete complex turnkey systems. OPTIMA's subsidiaries and brands include Ametek, EMKON automation GmbH, Gevas, Maier Packaging, METALL+PLASTIC GmbH, Rianta packaging systems GmbH, and Senning GmbH.
The company operates through five divisions: pharma, consumer, nonwovens, life sciences, and total care. The consumer division provides applications for food, cosmetics, chemicals, portion packages, and filtration. The company also provides cardboard, metal, film, plastic, and glass packaging.
As of December 2020, the company had a headcount of more than 2,650 employees globally. The company has a global presence across Europe, North America, South America, and Asia.
ARPAC LLC

ARPAC LLC manufactures innovative end-of-line secondary packaging solutions. The company's machines provide tailor-fit packaging solutions to producers of foods, beverages, printed publications, pharmaceutical goods, health & beauty products, building supplies, automotive products, and various industrial and consumer goods. ARPAC's vast packaging product line includes shrink wrappers, shrink bundlers, tray formers, case formers, tray packers, case packers, shrink tunnels, robotic and conventional palletizers, and pallet stretch wrappers.
As of December 2020, the company had a headcount of more than 230 employees globally. ARPAC machinery is sold and serviced by an international network of 500 independent distributors.
Ishida Co., Ltd.

Ishida Co., Ltd. engages in the development of advanced industrial technology. The company provides its solutions to industries including Farms and Ports, food processing, retail, non-food, logistics, and medical and pharmaceuticals. The company provides a wide range of products, including weighing, packing, grading, batching, ancillary, inspection and quality control, and labeling machines.
Popular Mentions: Omori Machinery Co. Ltd., TNA Solutions Pty Ltd.
Authoritative Research on the Food Packaging Equipment market – Global Opportunity Analysis and Industry Forecast (2022-2029)
Need more information? Meticulous Research®'s new report covers each of these companies in much more detail, providing analysis on the following:
Recent financial performance
Key products
Significant company strategies
Partnerships and acquisitions
Impact of Covid 19 on Food Packaging Equipment Market 
The Comprehensive report provides global market size estimates, market share analysis, revenue numbers, and coverage of key issues and trends.
Please download report pages and learn more: https://www.meticulousresearch.com/download-sample-report/cp_id=5249