On March 11, 2020, the World Health Organization declared a global pandemic arising from corona virus disease – 19 (COVID-19). Some of the first cases that began from Wuhan (China) in end of 2019 have reached almost 4,347,935 cases causing 297,241 deaths, worldwide (As of 15 May 2020). On one hand the healthcare systems globally have been struggling to manage the COVID-19 patient population and the researchers are racing to find a solution to this problem; while on the other hand, the economic impacts are felt across other sectors. Globally, there has been GDP decline, increase in unemployment rates, and increase in inflation rates. For instance, in the U.S., by end of April 2020, more than 3.8 million people were laid off and roughly 30 million people filed for jobless aid. In the U.K., around 7.5 million people are covered under furlough scheme, a government's job retention scheme (May 2012). Top countries to have the most number of confirmed cases (As of 15 May 2020) included the U.S., Spain, Russia, the U.K., Italy, Brazil, France, Germany, Turkey, and Iran. Top countries to have most number of deaths due to COVID-19 (as of 15 May 2020) include the U.S., the U.K., Italy, France, Spain, Brazil, Germany, Iran, Turkey, and India.
Here are the top 10 companies operating in COVID-19 Diagnostics and Therapy Market
Roche Holding AG

Roche is one of the leading global biotechnology firms and is one of leading provider of in-vitro diagnostics. The firm operates through two business segments, Pharmaceuticals and Diagnostics. The firm offers medicines for various disease areas, including oncology, immunology, infectious diseases, ophthalmology and neuroscience. In addition, Roche also offers products for researchers, including cell analysis, gene expression, genome sequencing and nucleic acid purification. As of 2019, the firm had 97,735 employees, 23 manufacturing sites, and 29 R&D sites, globally.
Thermo Fisher Scientific, Inc.

Thermo Fisher Scientific, Inc. is engaged in development, manufacturing, and sale of scientific instrumentation, reagents and consumables, and software and services to healthcare, life science, and other laboratories. The firm operates through four segments, namely, Life Sciences Solutions, Analytical Instruments, Specialty Diagnostics, and Laboratory Products and Services. The Specialty Diagnostics segment supplies a wide range of diagnostic test kits, reagents, culture media, instruments, and associated products.
AbbVie Corporation

AbbVie is a global research-based biopharmaceutical company focused at developing innovative advanced therapies for complex and critical conditions. The company offers products for four primary therapeutic areas: immunology, oncology, virology and neuroscience. The firm operates in more than 75 countries, treating over 30 million patients with more than 32 conditions in more than 175 countries. The firm had approximately 30,000 employees including 9,000 employees in R&D, investing USD5.1 billion in R&D in 2018.
Johnson & Johnson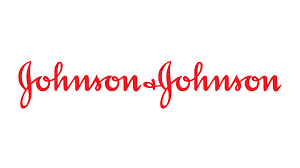 Johnson & Johnson (also known as J&J) is a U.S. based Multinational Corporation that operated through three business segments – medical devices, pharmaceuticals, and consumer packaged goods. The firm's primary focus area is human health and well-being. The firm operated in over 250 countries and has research facilities located in the U.S., Belgium, Brazil, Canada, China, France, Germany, India, Israel, Japan, the Netherlands, Singapore, Switzerland and the U.K. As of 2019, the firm had 132,200 employees globally.
J&J's subsidiary, Janssen Pharmaceutical is engaged in the development of COVID-19 vaccine. Janssen Pharmaceutical is headquartered in Beerse, Belgium and was founded in 1953 by Paul Janssen. Janssen Research and Development (JRD) is focused on R&D activities related to a wide range of human medical disorders, including mental illness, neurological disorders, anesthesia and analgesia, gastrointestinal disorders, fungal infection, HIV/AIDS, allergies and cancer.
Moderna, Inc.
Moderna, Inc. is a biotechnology company that focuses on drug discovery and development based on messenger RNA (mRNA) technology platform. The company produces synthetic mRNA that can be injected into patients to support them with varied therapies. The firm has developed strategic relationships several firms including with AstraZeneca, Plc., Merck, Inc, Vertex Pharmaceuticals, Defense Advanced Research Projects Agency (DARPA), an agency of the U.S. Department of Defense, the Biomedical Advanced Research and Development Authority (BARDA), a division of the Office of the Assistant Secretary for Preparedness and Response (ASPR) within the U.S. Department of Health and Human Services (HHS), and the Bill & Melinda Gates Foundation.
AstraZeneca Plc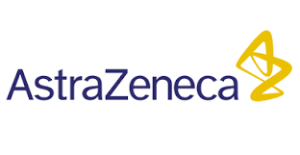 AstraZeneca Plc is a global pharmaceutical and biopharmaceutical company that focuses on research, development, production, and marketing of products to treat disorders in several therapeutic areas. The company operates across eight therapeutic areas, including gastrointestinal, oncology, cardiovascular, respiratory, central nervous system, pain control, anaesthesia, and infection.
Sorrento Therapeutics, Inc.

Sorrento Therapeutics is a clinical stage biopharmaceutical company that is engaged in development of new treatments for cancer, inflammation, and autoimmune disease. The company operates through two business segments, namely, Sorrento Therapeutics and Scilex.
Athersys, Inc.

Athersys, Inc. is engaged in research and development of novel therapies. The firm is focussed on development of regenerative medicines. One of its most advanced programs include development of MultiStem, a clinical stage allogeneic stem cell therapy that has potential for treating several conditions across therapeutic areas including cardiovascular, neurological, immune dysfunction and other disease areas. The firm has partnered with other firms (Pfizer and Angiotech Pharmaceuticals) enabling other programs.
Celularity, Inc.

Celularity is a clinical-stage cell therapeutics company engaged in development of therapies designed to treat autoimmune and degenerative diseases, immuno-oncology, and functional regeneration. The therapies use allogeneic cells and tissues derived from the postpartum placenta that have ability to augment immunity and amplifying the body's response to fight disease.
Takeda Pharmaceuticals Company LTD.

Takeda  is a global biopharmaceutical firm engaged in research, development, manufacture and sale of pharmaceutical products, drugs, and general medical supplies, among others. The research & development focus of the company spans across oncology (cancer), digestive system diseases, rare diseases and neurology (neuropsychiatric diseases). The company has presence in 80 countries, employs 30,000 people in more than 70 countries.
Popular Mentions: Becton, Dickinson and Company, Abbott Laboratories, Danaher Corporation, Gilead Sciences, Inc., Eli Lilly And Company, Novavax, Inc, GlaxoSmithKline (GSK), Sanofi S.A., Pfizer, Inc., and Cti Biopharma Corporation
Authoritative Research on the COVID-19 Diagnostics and Therapy Market –  Opportunity Analysis and Industry Forecast (2020-2025)
Need more information? Meticulous Research®'s new report covers each of these companies in much more detail, providing analysis on the following:
Recent financial performance
Key products
Significant company strategies
Partnerships and acquisitions
The Comprehensive report provides global market size estimates, market share analysis, revenue numbers, and coverage of key issues and trends.