The Connected Logistics Market is projected to reach $57.75 billion by 2029, at a CAGR of 11.5% during the forecast period of 2022–2029. The growth of this market is attributed to the rising need for efficient warehouse management and the increasing adoption of IoT, cloud, and other technologies across industries. In addition, the incorporation of blockchain technology in freight management and the growing scope of leveraging connected logistics in developing regions are expected to offer significant opportunities for the growth of this market.
However, the lack of standardization restrains the market growth. Additionally, security issues in data management are a challenge to the growth of this market.
Increased focus on autonomous vehicles in the logistics sector and the growing availability of IoT-as-a-service are the major trends in this market.
Here are the top 10 companies operating in connected logistics market :
CISCO SYSTEMS, INC.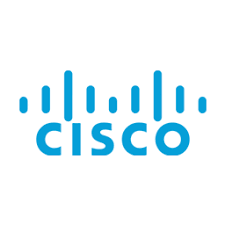 Incorporated in 1984 and headquartered in California, U.S., Cisco Systems provides IoT solutions to various transportation modes, including roadways, rail, aviation, and maritime, to increase operational efficiency, improve public safety, and enhance traffic management. The company operates through four business segments: Infrastructure Platforms, Services, Application, and Security. The company offers advanced solutions such as terminal operating systems (TOS), autonomous operations, and cybersecurity. Cisco Systems operates in the connected logistics market through its Application and Services segments.
SAP SE

Founded in 1972 and headquartered in Waldorf, Germany, SAP designs and develops enterprise application software. It offers SAP HANA & SAP S/4HANA, SAP S/4HANA Cloud, SAP Success Factors, SAP Ariba, and SAP Fieldglass. These platforms enable shippers, freight forwarders, carriers, and other logistics partners to easily onboard, collaborate, exchange logistics information, and share insights. In addition, the company provides SAP Cloud Platform, SAP Business Objects Cloud, SAP Digital Boardroom, and SAP Leonardo. SAP delivers a variety of machine learning & artificial intelligence solutions and services that help customers increase their business efficiency. Furthermore, the company offers solutions to commerce, supply chain, finance, manufacturing, marketing, sales, and service sectors.
IBM CORPORATION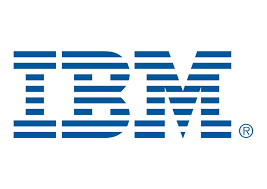 Founded in 1911 and headquartered in New York, U.S., IBM Corporation is a leading cognitive solution and cloud platform provider. It is one of the world's largest technologies and consulting employers, with its employees serving clients across 170 countries. It operates as an integrated technology and services company globally. IBM offers enterprise artificial intelligence platforms, such as data & analytics management platforms, talent management, cloud data services, as well as industry solutions, under Watson Health, Watson Platform, and Watson Internet of Things. In addition, the company offers transaction processing software for use in airlines, banking, and retail industries. Furthermore, IBM's freight and logistics industry solutions and consulting services help enterprises maximize their asset availability, improve operations, and reduce costs. The company operates through five business segments: Software, Consulting, Infrastructure, Financing, and Others.
INTEL CORPORATION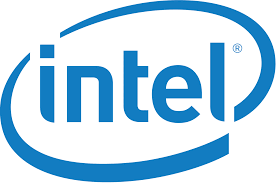 Founded in 1968 and headquartered in California, U.S., Intel Corporation designs and manufactures high-valued semiconductor chips. It supplies processors for computer system manufacturers, such as Apple, Inc., Lenovo, Hewlett Packard, Inc., and Dell. In addition, it manufactures motherboard chipsets, network interface controllers & integrated circuits, flash memory, graphics chips, embedded processors, and other devices related to communications and computing. Moreover, Intel is harnessing the abilities of the cloud, IoT, technological advancements in memory and programmable solutions, and 5G connectivity. It offers real-time asset tracking solutions for the connected logistics industry, such as the Intel Connected Logistics Platform (Intel CLP), through which Intel focuses on solving logistics challenges. The company operates through five business segments: Client Computing Group, Data Center Group, Internet of Things, NonVolatile Memory Solutions Group, Programmable Solutions Group, and Others. The company operates in the connected logistics market through the IoT segment.
FREIGHTGATE INC.

Founded in 2000 and headquartered in Fountain Valley, U.S., Freightgate offers a logistics cloud platform known as the Freightgate Universe, which enables transportation professionals on all levels to collaborate seamlessly with global vendors and logistics providers on a single common transportation sourcing platform for informed decision-making across the entire network. It encompasses ISO9001:2008-certified end-to-end transportation management processes from procurement, rate management, optimization, execution and visibility, and carbon footprint through invoice audit & pay. Freightgate Universe comprises adaptive easy-to-deploy modules to help companies leapfrog into the 21st century with minimal start-up costs. It is the only commercial EFM-compliant platform enabling standardized web services as promoted by the US-DOT and Transport-Canada.
"Meticulous Research in its latest publication on Connected Logistics Market has predicted the growth of 11.5% during the forecast year 2022-2029"
ORBCOMM

Founded in 1993 and headquartered in New Jersey, U.S., ORBCOMM is an innovator and provider of tracking, monitoring, and control services for the transportation market. Under its ReeferTrak, GenTrakTM, GlobalTrak, and CargoWatchTM brands, the company provides customers with the ability to proactively monitor, manage, and remotely control their cold chain and dry transport assets. ORBCOMM provides automatic identification system (AIS) data services for vessel tracking and improving maritime safety for government and commercial customers worldwide.
BOSCH SERVICE SOLUTIONS GMBH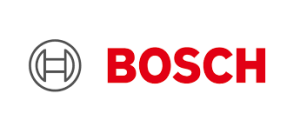 Founded in 1985 and headquartered in Hessen, Germany, Bosch Service Solutions is a leading global supplier of Business Process Outsourcing for complex business processes and services. Using its latest technology and the possibilities of the Internet of Things, the Bosch division develops integrated and innovative service solutions in Mobility, monitoring, and Customer Experience. Some 10,000 associates at 27 locations support national and international customers in more than 35 languages, primarily from the automotive, travel and transportation, and logistics sectors, as well as information and communication technology.
AT&T INC.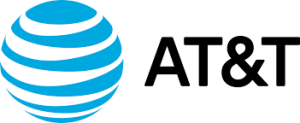 Founded in 1983 and headquartered in Texas, U.S., AT&T is a telecommunications company that provides wireless communications, local exchange, and long-distance services for consumers and businesses in the U.S. and internationally. The company offers its services in two segments: Wireless and Wireline. The Wireless segment offers various wireless voice, data, text, and other services. This segment sells various handsets, wirelessly enabled computers, and wireless data cards for personal computers through its owned stores, agents, and third-party retail stores. The company also sells accessories comprising carrying cases, hands-free devices, batteries, battery chargers, and other items to consumers, agents, and third-party distributors. This segment includes edge-to-edge technology for the connected fleet. Hence, these devices help businesses to increase their visibility and connectivity in fleet management.
HCL TECHNOLOGIES LIMITED

Founded in 1991 and headquartered in Noida, India, HCL Technologies is an IT services company engaged in helping enterprises re-imagine and change their business through digital technology transformation. It operates in aerospace & defense, consumer electronics, financial services, energy and utilities, government independent software vendors, industrial manufacturing, mining & natural gases, oil & gas, server and storage, and transportation & logistics. In addition, it offers IoT WoRKSTM TRANSFORM, IoT WoRKSTM SITE, IoT WoRKSTM ASSET, and IoT WoRKSTM FORCE for the connected logistics market. Furthermore, it has 32 offices across the world. It offers services to infrastructure, R&D and BPO, and engineering.
HONEYWELL INTERNATIONAL INC.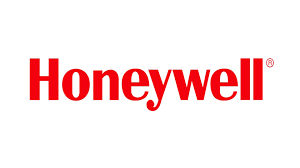 Founded in 1885 and headquartered in Delaware, U.S., Honeywell is one of the world's leading technology and manufacturing companies. The company operates through four business segments: Aerospace, Home & Building Technologies, Performance Materials & Technologies, and Safety & Productivity Solutions. The company operates in the connected logistics market through its Performance Materials & Technologies segment. The Performance Material & Technologies segment includes process technologies and automation solutions, including Honeywell Forge Connected Solutions. The major products & solutions offered by the company, including the Honeywell Forge solutions, are supported by Honeywell Connected Enterprise, which helps in automating processes to improve efficiency while reducing downtime and safety costs. Honeywell serves the aerospace, construction, chemicals & materials, healthcare & pharmaceuticals, manufacturing, retail, and consumer goods industries.
Amidst this crisis, Meticulous Research® is continuously assessing the impact of the COVID-19 pandemic on various sub-markets and enables global organizations to strategize for the post-COVID-19 world and sustain their growth. Let us know if you would like to assess the impact of COVID-19 on any industry here- https://www.meticulousresearch.com/download-sample-report/cp_id=5363
Authoritative Research on the Connected Logistics Market – Global Opportunity Analysis and Industry Forecast (2022-2029)
Need more information? Meticulous Research®'s new report covers each of these companies in much more detail, providing analysis on the following:
Recent financial performance
Key products
Significant company strategies
Partnerships and acquisitions
Impact of COVID-19 on the Connected Logistics Market
The Comprehensive report provides global market size estimates, market share analysis, revenue numbers, and coverage of key issues and trends.
Please download report pages and learn more: https://www.meticulousresearch.com/download-sample-report/cp_id=5363