The Artificial Intelligence in Supply Chain Market is expected to reach $41.23 billion by 2030 at a CAGR of 38.8% during the forecast period (2023–2030). The growth of the AI in supply chain market is driven by the increasing incorporation of artificial intelligence in supply chain operations and the rising need for greater visibility and transparency in supply chain processes. However, high procurement and operating costs and the lack of infrastructure restrain the growth of this market.
The growing demand for AI-based business automation solutions is expected to generate growth opportunities for the players operating in this market. However, performance issues in integrating data from multiple sources and data privacy & security concerns are major challenges for market growth. Additionally, the rising demand for cloud-based supply chain solutions is a prominent trend in the AI in supply chain market.
Here are the top 10 companies operating in the Artificial Intelligence in Supply Chain Market
Intel Corporation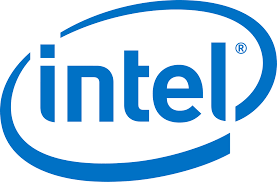 Founded in 1968 and headquartered in California, U.S., Intel Corporation designs, develops, manufactures, markets, sells, supports, and services integrated devices for CPUs and related solutions. The company's CPU and related product offerings contain end-to-end solutions, scaling from edge computing to 5G networks, the cloud, and the emerging fields of AI and autonomous driving. The company also delivers open software and hardware platforms with industry-defining standards.
The company's portfolio for AI hardware covers data science workstations to data preprocessing, machine learning/deep learning (ML/DL) modeling, and deployment in the data center and at the intelligent edge. The company's supply chain AI solution helps streamline projects and tasks using advanced software tools to improve decision-making with advanced analytics capabilities.
Microsoft Corporation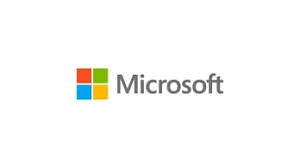 Founded in 1975 and headquartered in Washington, U.S., Microsoft Corporation offers various services, including cloud-based solutions to customers with software, services, platforms, and content per their operating area. It also provides solution support and consulting services. The company's products include operating systems, cross-device productivity and collaboration applications, server applications, business solution applications, desktop and server management tools, software development tools, and video games. The company also designs and sells devices, including PCs, tablets, gaming and entertainment consoles, other intelligent devices, and related accessories.
The company provides cloud-based and on-premise business solutions for financial management, enterprise resource planning ("ERP"), customer relationship management ("CRM"), supply chain management, and other application development platforms for small and medium businesses, large organizations, and divisions of global enterprises. The company provides AI capabilities in supply chain management solutions to help businesses to maximize asset performance and predict and overcome supply chain disruptions with enhanced visibility and actionable insights. The company operates in the market through three business segments: Productivity and Business Processes; Intelligent Cloud; and More Personal Computing.
Google LLC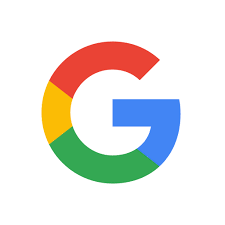 Incorporated in 1998 and headquartered in California, U.S., Google LLC provides leading technology such as cybersecurity; data, analytics, AI, machine learning; and infrastructure. The company helps organizations to leverage data and AI capabilities to drive more intelligent logistics operations and supply chains with their supply chain solution. By infusing machine learning into a cloud platform, the company helps businesses to achieve end-to-end visibility in logistics and supply chain operations.
IBM Corporation
Founded in 1911 and headquartered in New York, U.S., IBM Corporation is a leading company providing information technology products and services. The company operates in the market through three business segments: Software, Consulting, and Infrastructure. The company's Software segment provides software solutions that address client needs for a hybrid cloud platform, data and AI, automation, and security on their journey to a hybrid cloud. The software segment comprises two business areas: Hybrid Platform & Solutions and Transaction Processing.
Hybrid Platform & Solutions includes software infused with AI to help clients operate, manage, and optimize their IT resources and business processes within hybrid, multi-cloud environments. The company leverage AI, IoT, and automation capabilities to help its customers to customize workflows to predict, plan for and respond to complex supply chain challenges. The company's supply chain solutions help facilitate a digital supply chain transformation, improving supply network resiliency and sustainability, increasing agility, and accelerating time-to-value through actionable insights, smarter workflows, and intelligent automation.
Amazon Web Services, Inc.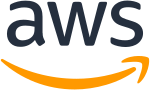 Founded in 2006 and headquartered in Washington, U.S., Amazon Web Services, Inc. offers a broad set of on-demand technology services, including computing, storage, database, analytics, machine learning, and other services. The company provides purpose-built tools for machine learning operations to help businesses to automate and standardize processes, including supply chain. The company provides cloud-based supply chain applications to unify data and provide ML-powered actionable insights, built-in contextual collaboration, and demand planning to businesses.
Meticulous Research in its latest publication on Artificial Intelligence in Supply Chain Market has predicted the growth of 38.8% during the forecast year 2023-2030.

NVIDIA Corporation

Founded in 1993 and headquartered in California, U.S., NVIDIA Corporation is a leading provider of AI platforms. The company uses AI-at-the-edge technologies to automate inventory processes, simplify general package handling, and optimize real estate when receiving orders and sending packages to other distribution centers.
The company's GPU-powered AI solutions deliver a level of consciousness to the supply chain with intelligent video analytics, robotics, automation, and management, operations to become efficient, process throughput accelerates, and warehouse robots deliver end-to-end visibility, increasing the accuracy of orders picked, packed, and shipped.​ The company operates in the market through two business segments: Compute & Networking and Graphics.
Oracle Corporation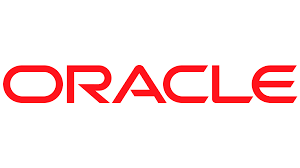 Founded in 1977 and headquartered in California, U.S., Oracle Corporation is a global leader in enterprise information technology (IT). The company's products and services include enterprise applications and infrastructure offerings through various flexible and interoperable IT deployment models. These models include on-premises deployments, cloud-based deployments, and hybrid deployments. The company operates in the market through three business segments: Cloud and license, Hardware, and Services.
The company's Cloud and license segment includes Oracle SaaS and OCI offerings, providing comprehensive and integrated applications and infrastructure services delivered via cloud-based deployment models. The company's Cloud Software-as-a-Service (SaaS) offering includes Oracle Fusion Cloud Supply Chain and Manufacturing Management (SCM), designed to help organizations create, optimize, and digitize their supply chains. The company's SaaS offerings are also designed to natively incorporate advanced technologies such as Internet-of-Things (IoT), artificial intelligence, machine learning, blockchain, and digital assistants.
SAP SE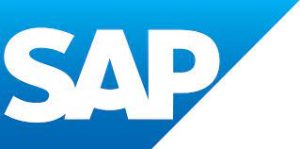 Founded in 1972 and headquartered in Walldorf, Germany, SAP SE is a global leader in enterprise application software and software-related services, including e-business and enterprise management software, and provides training services. The company operates in the market through two segments, namely Applications, Technology & Services, and Qualtrics.
The company offers enterprise applications software, enterprise resource management applications, supply chain management applications, procurement applications software, travel and expense management software, and enterprise resource planning software. SAP SE's supply chain management offering contains Supply Chain Planning, Supply Chain Logistics, Manufacturing, Product Lifecycle Management, and Enterprise Asset Management. The company helps its customers in supply chain planning by integrating predictive analytics, AI, and machine learning technologies.
Advanced Micro Devices, Inc.
Founded in 1969 and headquartered in California, U.S., Advanced Micro Devices, Inc. is a global semiconductor company offering server microprocessors (CPUs) and graphics processing units (GPUs), data processing units (DPUs), Field Programmable Gate Arrays (FPGAs), and Adaptive System-on-Chip (SoC) products for data centers; CPUs, accelerated processing units (APUs) that integrate CPUs and GPUs, and chipsets for desktop and notebook personal computers; discrete GPUs, and semi-custom SoC products and development services; and, embedded CPUs, GPUs, APUs, FPGAs, and adaptive SoC products.
The company operates in the market through four reportable segments: Gaming, Data Center, Embedded, and Client. The company offers two types of platforms that support customers' designs and reduce their development efforts: FPGAs and Adaptive SoCs. All devices feature adaptable hardware that enables customers to implement customized, domain-specific architectures. The company also provides design tools and software stacks tailored to each user profile. The company's Vitis AI unified software platform enables the development and deployment of AI software on FPGAs and Adaptive SoCs. The company provides customers with processors, graphics processing units, and storage devices to support AI-based supply chain solutions.
FedEx Corporation

Incorporated in 1997 and headquartered in Tennessee, U.S., FedEx provides a broad portfolio of transportation, e-commerce, and business services. The company leverages the power of technology to make supply chains smarter for customers through sensor-based technologies, providing enhanced visibility and predictive capabilities and enhancing sortation technology. The company operates in the market through four business segments: FedEx Express Segment, FedEx Ground Segment, FedEx Freight Segment, and FedEx Services Segment.
FedEx Supply Chain is a supply chain solutions provider specializing in product lifecycle logistics for technology, retail, consumer and industrial goods, and healthcare industries. FedEx Supply Chain provides a comprehensive range of integrated logistics services with digital capabilities to enable growth, minimize cost, mitigate supply chain risk, and improve customer services.
Authoritative Research on the Artificial Intelligence in Supply Chain Market – Global Opportunity Analysis and Industry Forecast (2023-2030)
Need more information? Meticulous Research®'s new report covers each of these companies in much more detail, providing analysis on the following:
Recent financial performance
Key products
Significant company strategies
Partnerships and acquisitions
The Comprehensive report provides global market size estimates, market share analysis, revenue numbers, and coverage of key issues and trends.