The Artificial Casings Market is expected to reach $5.14 billion by 2029, at a CAGR of 6.6% from 2022 to 2029. The shift towards artificial casings has been predominantly driven by the increase in global meat consumption and production, the growing preference for artificial casings among sausage manufacturers, operational challenges, and the rising number of foodservice chains.
Furthermore, the increasing demand from developing countries in Southeast Asia, Latin America, and Africa and the emergence of vegetarian sausage casings are expected to create lucrative opportunities for players operating in this market. However, consumers' preference for natural sausage casings over artificial sausage casings is expected to hinder the growth of this market to a notable extent.
Here are the top 10 companies operating in the Artificial Casings Market
Viscofan, S.A. (Spain)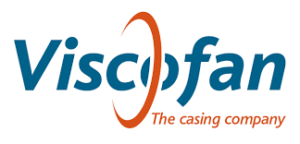 Founded in 1957 and headquartered at Tajonar-Navarra, Spain. Viscofan, S.A. is the world's leading producer and distributor of artificial casings and equipment for the meat production industry. The company's range of products includes cellulose, collagen, fibrous, and plastic casings used in the manufacture of industrially cooked sausages as well as machinery for the support in the use of those casings. The Viscofan Group has executed the "Be MORE" 2012-2015 strategic plan, which was designed to accelerate the growth and strengthen the company's position in the growing casings market. This plan saw an expansion in the Viscofan Group's geographic presence and production capacity.
With the 14 sales offices and production sites in Brazil, China, Czech Republic, Germany, Mexico, Serbia, Spain, the U.S., and Uruguay; the company has a presence in over 100 countries around the world.
Viskase Companies Inc. (U.S.)

Founded in 1925 and headquartered at Illinois, the U.S.; Viskase Companies, Inc. together with its subsidiaries, is leading producer of non-edible cellulosic, fibrous, and plastic casings used to prepare and package processed meat products. The company also provides value-added support services related to these products for global consumer products companies.
The company operates nine manufacturing facilities, six distribution centers, and three service centers in North America, Europe, South America, and Asia and sells its products in approximately 100 countries throughout the world.
Devro plc (U.K.)

Founded in 1962 and headquartered at Scotland, the U.K.; Devro plc is a leading manufacturer and supplier of collagen casings to the food industry. The company provides a wide range of collagen casing products and technical support to manufacturers of sausages, salami, hams, and other cooked meats.
With manufacturing sites in the U.S., the U.K., Czech Republic, and Australia, and sales offices in Moscow, Auckland, Beijing, Hong Kong, Tokyo, and Miami. The company sells its products to over 1,500 customers in more than 100 countries.
DAT-Schaub Group (Denmark)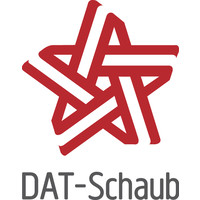 Founded in 1893 and headquartered at Copenhagen, Denmark. DAT-Schaub Group, a subsidary of Danish Crown AmbA is engaged in sourcing, producing, warehousing, marketing, and distributing sausage casings and ingredients to the food industry. The company operates through five segments namely natural casings, artificial casings, ingredients, packaging materials, and machinery.
DAT-Schaub Group consists of more than 20 companies in 14 different countries and sell its products in European countries, North America, and internationally.
Shenguan Holdings (Group) Limited (China)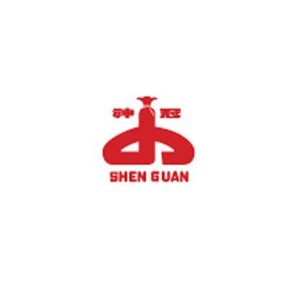 Founded in 2009 and headquartered at Guangxi, China. Shenguan Holdings (Group) Limited and its subsidiaries are engaged in the manufacture and sale of edible collagen sausage casings products. The company provides western-style collagen sausage casings and Chinese-style collagen sausage casings with different sizes and diameters ranging from 13 to 50 millimetres. Around 96% of the sausage casings manufactured by the company used to sell to the sausage manufacturers in the Mainland (China), while the remaining products mainly export to South America, Southeast Asia, the U.S., and Europe.
Meticulous Research in its latest publication on Artificial Casings Market has predicted the growth of 6.6% during the forecast year 2022-2029.

Nippi, Inc. (Japan)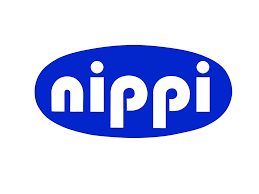 Founded in 1907 and headquartered at Tokyo, Japan. Nippi, Inc. is primarily engaged in the manufacture and sale of collagen products, gelatin products, collagen cosmetics, leather products, and health foods. Its collagen casing business segment offers edible collagen casings products to sausage manufacturers.
The company has three collagen casing manufacturing facilities i.e. Fujinomiya Factory (Japan), Shibakawa factory (Japan), Tangshan factory (China).
Nitta Casings Inc. (U.S.)

Founded in 1962 and headquartered at New Jersey, the U.S.; Nitta Casings Inc. is engaged in the research, production, and sale of collagen-based products. The company offers sausage casing products for fresh, meat, and processed sausage casings; collagen pastes and doughs; and sausage linking equipment, such as parts for the sausage linkers, stuffing tubes, and horns for sausage making.
The company operates as a subsidiary of Nitta Gelatine Inc. and has locations in the U.S., Canada, and China.
Selo B.V. (the Netherlands)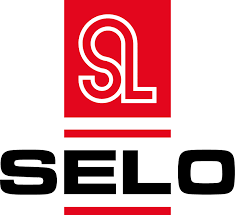 Founded in 1940 and headquartered at Oldenzaal, the Netherlands. Selo B.V. is a provider of artificial casings to the meat industry. The company provides edible collagen casing, non-edible collagen casing, collagen films, cellulose casing, fibrous casing, plastic casing, meat netting, and shrink bags.
With it headquarter in Oldenzaal, the Netherlands; Selo B.V. has five offices in total, with the other four located in Germany, Great Britain, Belgium, France, and Denmark.
ViskoTeepak Holding Ab Ltd. (Finland)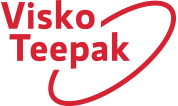 Founded in 1952 and headquartered at Åland, Finland. ViskoTeepak Holding Ab Ltd. is a part of the Eriksson Capital Group and formed at the beginning of 2007 when Visko and Teepak joined forces. The company is a leading international manufacturer of collagen, cellulose, fibrous, and plastic casings for the food industry. It primarily offers the largest selection of different fibrous casings in the world and is able to produce the widest diameter range of fibrous casing, including both the smallest and largest casing diameter.
With six production and conversion plants together with five sales offices, the company has a strong geographical presence in North America, Europe, and Asia-Pacific.
Kalle GmbH (Germany)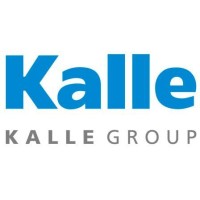 Founded in 1863 and headquartered at Wiesbaden, Germany. Kalle GmbH is one of the leading manufacturers of casings for processed meat products. The company offers polymer, fibrous, cellulose, textile, net, and other value-adding casings for dry, scalded, semi-dry, cooked, and cured meat products, as well as cooked hams.
Outside of Germany, Kalle offers its products through its sales partners in Chile, Denmark, Great Britain, the Netherlands, Austria, Poland, Czech Republic, Hungary, and the U.S., as well as through its global network of specialized representatives.
Popular Mentions – Fibran, S.A. (Spain), Innovia Films Limited (U.K.), Colpak (South Africa), FABIOS S.A. (Poland), and Oversea DeWied International LLC (U.S.).
Authoritative Research on the Artificial Casings Market – Global Opportunity Analysis and Industry Forecast (2022-2029)
Need more information? Meticulous Research®'s new report covers each of these companies in much more detail, providing analysis on the following:
Recent financial performance
Key products
Significant company strategies
Partnerships and acquisitions
The Comprehensive report provides global market size estimates, market share analysis, revenue numbers, and coverage of key issues and trends.