The Wireless Electric Vehicle  Charging Systems Market is expected to reach a value of $827.03 million by 2027, at a CAGR of 53.1% during the forecast period 2020–2027.
The growth of the Wireless Electric Vehicle Charging Systems Market is mainly attributed to factors such as the rising demand for electric vehicle (EV) fast-charging infrastructure globally, the increasing implementation of wireless charging infrastructure in the European countries, and the increasing prevalence of range anxiety issues associated with electric vehicles. However, the high cost of implementing wireless charging infrastructure is likely to hinder the market's growth. The standardization of wireless EV charging systems and the growing use of autonomous vehicles for public transport and logistics are projected to provide significant growth opportunities for vendors operating in Wireless Electric Vehicle Charging Systems Market market.
The Impact of COVID-19 on the Wireless Electric Vehicle Charging Systems Market
In 2019, the global count of electric vehicles on the road (OTR) had crossed 2 million. However, the COVID-19 crisis led to disruptions in supply chains, limitations on operations and workforce, and factory closures globally. The economic slowdown caused a severe decline in vehicle sales, especially in the electric vehicles segment. The demand for electric vehicle charging infrastructure has been impacted significantly. Major investments for deploying EV charging infrastructure have halted since most EVSE (Electric Vehicle Supply Equipment) manufacturers worldwide have been affected due to government restrictions and nationwide lockdowns. For instance, in the U.K., ubitricity and Pod Point halted the construction of new charging stations for the second phase of the Go Ultra Low City Scheme. Similarly, Rolec Services announced temporarily suspending the manufacture of EV charging stations in the U.K. due to COVID-19 restrictions.
However, most governments from affected regions have turned to infrastructure rehabilitation for stimulating economic recovery. Several governments are investing in charging infrastructure either through direct investments in public charging stations or by providing subsidies for the installation of private charging stations at homes and workplaces. Additionally, Wireless EV charging systems are potentially an economical and feasible solution for fleet charging requirements, and electric bus fleets are expected to increase during the forecast period since electric buses do not have tailpipe emissions, and governments across the world are expected to prioritize the adoption of electric buses post COVID-19. The COVID-19 crisis has mildly impacted the wireless EV charging systems market. However, the market is expected to witness a decline, as it will take time to recover from the losses incurred during the COVID-19 pandemic.
Here are the top 10 companies operating in Wireless Electric Vehicle  Charging Systems Market

Founded in 2007 and headquartered in Massachusetts, U.S., WiTricity develops wireless charging for electric vehicles. The company specializes in wireless electricity, wireless power transfer, wireless charging, magnetic resonance, and electric vehicles. With its subsidiaries and a strong distribution network, the company has its presence across Europe, the U.S., China, Japan, and South Korea.
The company provides automotive solutions, engineering services & support, and licensing. The company caters to different industry segments, such as consumer electronics, industrial, and medical.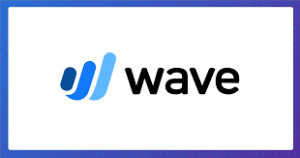 WAVE INC. (Wireless Advanced Vehicle Electrification) develops and manufactures wireless power transfer technology for electric buses. The company offers wireless charging systems with a capacity of up to 250kW. WAVE provides wireless charging solutions based on inductive charging technology to buses on routes throughout the U.S. WAVE Inc. provides Unlimited Range to all-electric bus fleets.
WAVE's depot provides solutions to charge multiple vehicles automatically without manual valet work and moving plug-in chargers. The company has specialties in wireless power transfer, inductive power, and electric vehicles. In 2021, Ideanomics, Inc. (U.S.) announced signed a definitive agreement to acquire WAVE Inc.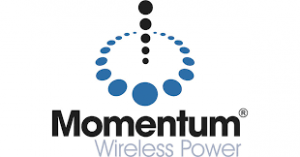 Founded in 2009 and headquartered in Pennsylvania, U.S., Momentum Wireless Power provides various high-power wireless charging solutions for electric vehicles. The company offers magnetic induction systems which allow users to charge commercial and passenger electric vehicle batteries under all weather conditions with completely automatic operations.
Their solution charges various vehicles such as city buses, commercial vehicles, auto fleets, and industrial vehicles. Momentum Wireless Power works on the technology based on resonant magnetic induction's scientific principle and provides fast, automated charging for all types of EVs.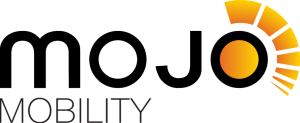 Founded in 2005 and headquartered in California, Mojo Mobility develops wireless power transfer technology, allowing customers to conveniently charge and power electric vehicles. The company provides wireless charging solutions for various applications, such as mobile charging, wearable technology, automotive infrastructure, electric vehicle charging, consumer, and other applications.
Mojo Mobility, Inc. has partnered with various original equipment manufacturers to create unique and advanced wireless charging technologies. The company works with different technologies such as position-free wireless charging technology, multi-device, integration, wireless vs. cord-charging, and safe charging technology.
Founded in 2011 and headquartered in New York, U.S., HEVO develops wireless charging solutions for electric vehicles. The company offers wireless charging solutions to electric vehicles. HEVO focuses on creating wireless charging technologies for electric vehicles, which provide users with advanced charging technologies.
HEVO power wireless charging solution consists of three components App & Cloud Sync, Power Station, and Wireless Receiver. HEVO app shows nearby charging stations, monitors and evaluates charging statistics, bill payment status, and also indicates the availability of charging stations. With its subsidiaries and a strong distribution network, the company has its presence across North America and Europe, with offices in Brooklyn, Amsterdam, and Silicon Valley.
"Meticulous Research in its latest publication on Wireless Electric Vehicle Charging Systems Market has predicted the growth of 53.1% during the forecast year 2020-2027"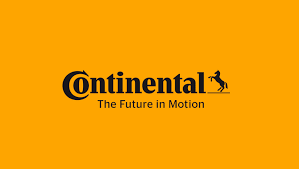 Continental AG develops technology and services for sustainable and connected mobility globally. The company offers safe, efficient, and intelligent solutions for machines and vehicles. The company operates through two reportable segments—Automobile Group and Rubber Group. The Automotive Group consists of chassis & safety, powertrain, and interior, and Rubber Group consists of tires and contitech.
In the EV wireless charging systems market, the company offers its AllCharge charging system and automated wireless charging solution for electric vehicles With its subsidiaries and a strong distribution network, the company has its presence across Europe, North America, Asia, and other regions. Continental AG also focuses on innovation such as automated driving, connectivity, technology for future mobility, electric mobility, safety technologies, infotainment systems, and agriculture. The company operates in EV wireless charging technology through its electric mobility division.

Daihen is an electric and electronic manufacturing company. The company provides different products, such as transformers, solar inverters, power distribution equipment, welding machines, cutting machines, industrial robots, wireless power transmission systems, RF/MW generators, and automatic matching units for plasma applications. Daihen Corporation has ten sales bases and eight production bases globally.
The company operates through four reportable segments: Semiconductor & FPD Related, Welding & Mechatronics, Power Products, and Other. Daihen Corporation has thirty-eight subsidiaries and six affiliates globally. Through its Welding & Mechatronics business segment, the company provides wireless power transfer systems.
Electreon Inc.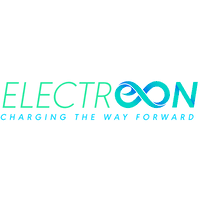 Founded in 2013 and headquartered in Israel, Electreon Inc. is a publicly-traded company, which develops and implements Wireless Electric Road Systems (ERS). The company focuses on enhancing E-mobility and eliminating the use of fossil fuels for transportation. Electreon has developed a smart road technology using a dynamic wireless electric system for the electrification of transportation. The firm uses wireless electric system technology to reduce the need for heavy batteries. It focuses on smart road technology, wireless energy, public transportation, electric vehicles, E- mobility, and autonomous vehicles.
Electreon Inc. has several ongoing pilot projects on dynamic wireless charging in various locations, such as Tel Aviv, Gotland, Germany, and Italy.
ELIX Wireless
Founded in 2013 and headquartered in Vancouver, Canada, ELIX Wireless is a privately held company with high-performance wireless power transfer expertise. The company develops wireless power transfer technologies using magneto dynamic coupling to deliver safe and sufficient power for applications, such as autonomous vehicles, warehouse and material handling robots, and automated guided vehicles (AGV).
ELIX Wireless has an engineering center in Chongqing, China. ELIX Wireless provides solutions to buses & trucks, passenger cars, mining equipment, anti-idling, material handling, industrial, medical, and subsea.

Founded in 1902 and headquartered in France, Groupe Delachaux is a global player in providing engineered solutions. The company provides solutions to 50% of the world's railways, two-thirds of the world's seaports, and half of the planes flying. Groupe Delachaux provides solutions to rail infrastructure, rail signaling, energy & data management systems, and chromium metal. With its subsidiaries and a strong distribution network, the company has its presence across Europe, MEA, the Americas, and APAC.
Groupe Delachaux offers brands such as Pandrol (France) in rail infrastructure, Frauscher (Austria) in rail signaling, Conductix Wampfler (Germany) in energy and data management systems, and DCX Chrome (France) in chromium metal. The company operates in the wireless EV charging market through Conductix Wampfler.
Popular Mentions: INTIS GmbH, PLUGLESS POWER INC., TGood Global, Ltd., Toshiba Corporation, and ZTE Corporation
Amidst this crisis, Meticulous Research® is continuously assessing the impact of COVID-19 pandemic on various sub-markets and enables global organizations to strategize for the post-COVID-19 world and sustain their growth. Let us know if you would like to assess the impact of COVID-19 on any industry here- https://www.meticulousresearch.com/request-sample-report/cp_id=5178
Authoritative Research on the Wireless Electric Vehicle Charging Systems Market – Global Opportunity Analysis and Industry Forecast (2020-2027)
Need more information? Meticulous Research®'s new report covers each of these companies in much more detail, providing analysis on the following:
Recent financial performance of

Wireless Electric Vehicle Charging Systems Market

Key products
Significant company strategies
Partnerships and acquisitions
The Impact of COVID-19 on the Wireless Electric Vehicle  Charging Systems Market
The Comprehensive report of Wireless Electric Vehicle Charging Systems Market provides global market size estimates, market share analysis, revenue numbers, and coverage of key issues and trends.
Please download report pages of Wireless Electric Vehicle Charging Systems Market and learn more: https://www.meticulousresearch.com/download-sample-report/cp_id=5178