The Semiconductor Gas Filters Market is expected to reach $21.7 billion by 2027, at a CAGR of 5% during the forecast period of 2020 to 2027. Factors such as rapid adoption of digital transformation technologies, significant growth in the demand for crystalline silicon wafer solar cells, and the emergence of 5G are driving the growth of the semiconductor gas filters market. Furthermore, the growing demand for hardware used in AI applications is expected to offer growth opportunities for players operating in this market. However, the dynamic nature of the semiconductors market and development of advanced filters at relatively low cost can obstruct the growth of this market to a certain extent.
Here are the top 10 companies operating in the Semiconductor Gas Filters Market
Entegris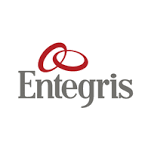 Entegris is a leading global developer, manufacturer, and supplier of micro contamination control products, specialty chemicals, and advanced materials handling solutions for manufacturing processes in the semiconductor and other high-technology industries. The company operates in the market through three business segments, namely, Specialty Chemicals & Engineered Materials, Microcontamination Control, and Advanced Materials Handling.
With its subsidiaries and a strong distribution network, the company has its presence across Taiwan, North America, South Korea, Japan, China, Europe, and Southeast Asia. Some of its subsidiaries include Digital Specialty Chemicals, Particle Sizing Systems, LLC, Nippon Fluoroware, K.K., Entegris Logistics Inc. and Poco Graphite Holdings LLC.
Porvair Filtration Group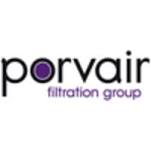 Porvair Filtration manufactures and distributes filtration and separation devices. The company offers its products to customers in aerospace and defense, nuclear, energy, chemical process, water treatment, and life sciences industries. The company has expertise in a wide range of media. Porvair Filtration focuses on the acquisition of specialist filtration and engineering companies.
The company operates in five design and manufacturing sites in the U.K. and the U.S., and a global network of representatives and distributors, firmly committed to providing reliable, cost-effective filtration and separation solutions to customer specifications.
Donaldson Company, Inc.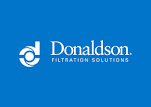 Donaldson is one of the largest global providers of unique filtration technologies and high-quality filters &parts to solve complex filtration and contamination control challenges. Its filtration technologies and products are used in a variety of industries and environments, including aerospace, agriculture, construction, F&B, manufacturing, mining, power generation, and transportation. The company operates in the market through two business segments, namely, Engine Products and Industrial Products.
With its subsidiaries and strong distribution network, the company has its presence across the Americas, Europe, Asia-Pacific, Latin America, and the Middle East & Africa. Some of its subsidiaries include Donaldson Filtration Systems (Pty) Ltd., Aerospace Filtration Systems, Inc., Advanced Filtration Systems Inc., Donaldson Filtration Deutschland GmbH, and Donaldson Far East Limited.
Pall Corporation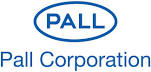 Pall is a global leader in high-tech filtration, separation, and purification. The company's filtration solutions are widely used by manufacturers, hospitals, laboratories, aircraft operators, energy producers, and municipal water suppliers. The company operates in the market through two business segments, namely, Life Sciences and Industrial. These business groups provide fluid management products and systems to customers in biotechnology, pharmaceutical, transfusion medicine, energy, electronics, municipal &industrial water purification, aerospace, transportation, and broad industrial markets.
With more than 10,000 associates in 80 locations worldwide, Pall enables customers to advance health, safety, and environmentally responsible technologies. With its subsidiaries and strong distribution network, the company has its presence across the Americas, Europe, Asia-Pacific, and the Middle East & Africa. Some of its subsidiaries include Filter Specialists, Inc., Pall Manufacturing UK, Pall Aeropower Corp., Pall Filter (Beijing) Co., Ltd., and Gelman Sciences, Inc.
Ewald Associates, Inc.
Founded in 1977, Ewald Associates, Inc. specializes in designing and distribution of high purity filtration, flow control and bio-containment systems. Their factory trained sales and service staff are committed to helping their customers with filter and flow optimization and maintaining critical inventory. The company offer convenient, cost effective "just in time" product stocking and delivery. Industries served are Bio-Pharmaceutical, Semiconductor, Beverage, Power Generation, PV Solar and Fine Chemical Industries. EA also offers a broad range of gas filter solutions with elements including all-metal 316L and Nickel as well as all PFA/PTFE. The high purity gas filters are designed for flow rates ranging from 1 slpm to 10,000 slpm and provide highly efficient filtration for POU to bulk gas applications used in the semiconductor industry.
Meticulous Research in its latest publication on Semiconductor Gas Filters Market has predicted the growth of 5% during the forecast year 2020-2027.

Mott Corporation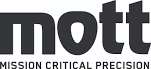 Founded in 1959 and headquartered in Connecticut, U.S., Mott manufactures porous metal products. The company offers precision filters and fluid control devices for aeration, carbonation, diffusion, participle flotation, sampling, and wicking. The company's GasShield Surface Mount Filters provide industry-leading 0.0015 μm filtration for integrated gas systems used on board semiconductor OEM tools. These filters are for dimensions of two-port components for 1.125" and 1.5" four fastener surface mount gas distribution systems with the C-seal and W-seal configurations and are compatible with all inert gases and most specialty gases
Parker Hannifin Corporation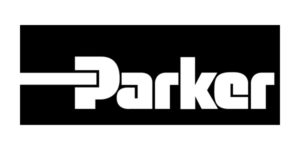 Founded in 1917 and headquartered in Cleveland, U.S., Parker Hannifin specializes in motion and control technologies. The company provides engineered solutions for mobile, industrial, and aerospace markets through its Diversified Industrial and Aerospace Systems segments. The Diversified Industrial segment sells products to both OEMs and distributors. The Aerospace Systems segment sells products primarily in the commercial and military aerospace markets.
Parker Hannifin offers filters, systems, and diagnostics solutions to monitor and remove contaminants from fuel, air, oil, water, and other liquids &gases, including natural gas filters, filter bags, compressed air & gas coalescing filters, filtration & purification systems, and compressed air & gas treatment solutions.
Nippon Seisen Co. Ltd.

Founded in 1951 and headquartered in Osaka, Japan, Nippon Seisen manufactures and sells secondary products of stainless steel wires. The company's products include screws, springs, and metal nets for consumer electronics and automobiles. Nippon Seisen also produces metal fibers, welding rods, and diamond tools. The company manufactures semiconductor gas filters for process gases, bulk gases, component protection, IGS panels, and diffusers.
WITT-Gasetechnik GMBH & CO KG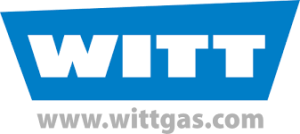 Founded in 1945 and headquartered in Witten, Germany. WITT-Gasetechnik is a manufacturer of gas-related equipment. The company offers a complete range of gas safety and control equipment. WTT offers specific devices and systems for mixing, metering, and analyzing gases for every type of packing machine.
These products include gas mixers, gas filters, gas analyzers, and metering systems, as well as package leak detection and ambient air monitors. The company offers its products in more than 60 countries.
Mycropore Corporation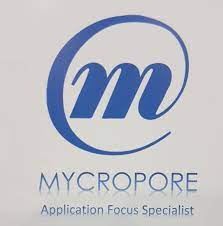 Founded in 2013 and headquartered in Hsinchu, Taiwan. Mycropore is a leading provider of micro-contamination control products and solutions serving the semiconductor and related micro-electronics industries. The company offers several application-focused contamination control and filtration solutions, which attain low PPB and PPT grade ultra-high-purity levels.
Popular Mentions: Valin Corporation (U.S.), Teesing B.V. (Netherlands), and Bronkhorst High-Tech B.V. (Netherlands).
Authoritative Research on the Semiconductor Gas Filters Market – Global Opportunity Analysis and Industry Forecast (2020-2027)
Need more information? Meticulous Research®'s new report covers each of these companies in much more detail, providing analysis on the following:
Recent financial performance
Key products
Significant company strategies
Partnerships and acquisitions
The Comprehensive report provides global market size estimates, market share analysis, revenue numbers, and coverage of key issues and trends.