The Europe Artificial Casings Market is expected to reach $1.49 billion by 2030, at a CAGR of 6.1% during the forecast period of 2023 to 2030. Artificial casings were developed at the beginning of the 20th century when there was a huge demand supply gap mainly due to the growing meat industry. The shortage of natural casings in some countries due to price volatility and complications of obtaining natural casings have resulted in the emergence of artificial casings as an alternative to natural casings. With the various technological advancements and improved manufacturing systems, the artificial casings market is witnessing significant demand in the European market.
Here are the top 10 companies operating in Europe Artificial Casings Market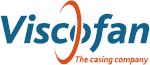 Founded in 1957 and headquartered at Tajonar-Navarra, Spain; Viscofan is the world's leading producer and distributor of artificial casings and equipment for the meat production industry. The Company's range of products includes cellulose, collagen, fibrous, and plastic casings used in the manufacture of industrially cooked sausages as well as machinery for the support in the use of those casings.
The Viscofan Group has executed the "Be MORE" 2012-2015 strategic plan, which was designed to accelerate the growth and strengthen the company's position in the growing casings market. This plan saw an expansion in the Viscofan Group's geographic presence and production capacity.Furthermore, through IAN group, the Viscofan is present on the health and convenience food market with the production and sale of asparagus, olives, tomatoes, and pre-prepared dishes.
With the 14 sales offices and production sites in Brazil, China, Czech Republic, Germany, Mexico, Serbia, Spain, the U.S. and Uruguay; the Company has presence in over 100 countries around the world.
Devro PLC

Founded in 1962 and headquartered at Scotland, U.K.; Devro is a leading manufacturer and supplier of collagen casings to the food industry. The Company provides a wide range of collagen casing products and technical support to manufacturers of sausages, salami, hams, and other cooked meats.
With manufacturing sites in the U.S., U.K., Czech Republic, and Australia, and Sales offices in Moscow, Auckland, Beijing, Hong Kong, Tokyo & Miami; Devro sells its products to over 1,500 customers in more than 100 countries.

Founded in 1940 and headquartered at the Netherlands; Selo S.V. is a provider of artificial casings to the meat industry. The Company provides edible collagen casing, non edible collagen casing, collagen films, cellulose casing, fibrous casing, plastic casing, meat netting, shrink bags etc.In addition to supplying a wide range of artificial casings.The Company is also specialized in food processing systems, meat processing machines & packaging machines for food, pharmaceutical, animal feed, and non-food products, primarily throughout Europe.
With its headquarter in Oldenzaal, the Netherlands; Selo S.V. has five offices in total, with the other four located in Germany, Great Britain, Belgium, France, and Denmark.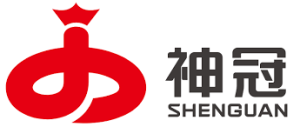 Founded in 2009 and headquartered at Guangxi, China; Shenguan Holdings (Group) and its subsidiaries are engaged in the manufacture and sale of edible collagen sausage casings products. The Company provides western-style collagen sausage casings and Chinese-style collagen sausage casings with different sizes and diameters ranging from 13 to 50 millimetres. Around 96% of the sausage casings manufactured by the Company used to sell to the sausage manufacturers in the Mainland (China), while the remaining products mainly export to South America, Southeast Asia, the U.S., and Europe.
The Company's subsidiaries include Excel Gather Limited, Forever Gather Limited, Full Win Consultants Limited, Jumbo Gain Developments Limited, Shenguan Industrial Company Limited, and others.
DAT-Schaub Group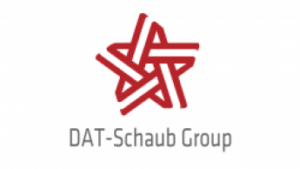 Founded in 1893 and headquartered at Esbjerg, Denmark;DAT-Schaub Group, a subsidary of Danish Crown AmbAis engaged in the sourcing, producing, warehousing, marketing, and distributing sausage casings and ingredients to the food industry.The Company operates through five segments namely, Natural Casings, Artificial Casings, Ingredients, Packaging Materials, and Machinery. It offers various natural casings including hog, sheep, and beef casings; artificial casings such as cellulose, collagen, fibrous, plastic, etc.; and ingredients, spices, and food additives.
DAT-Schaub Group consists of more than 20 companies in 14 different countries that include DAT-Schaub (Porto) S. A. (Portugal), DAT-Schaub France S.A.S.(France), DIF Organveredlung Gerhard Küpers GmbH & CO KG (Germany), DCW Casing LLC (USA), Arne B. Corneliussen AS (Norway), DAT-Schaub AB (Sweden), Thomeko OY (Finland and Estonia), DAT-Schaub Polska SP. Z O.O. (Poland), DAT-Schaub (UK) LTD. (UK), Waikiwi Casings CO. LTD. (New Zealand) and sell its products in European countries, North America, and internationally.
Meticulous Research in its latest publication on Europe Artificial Casings Market has predicted the growth of 6.1% during the forecast year 2023-2030

Founded in 1952 and headquartered at Finland; OY VISKOTEEPAK AB is a part of the Eriksson Capital Group and formed in the beginning of 2007, when Visko and Teepak joined forces. The Company is a leading international manufacturer of collagen, cellulose, fibrous, and plastic casings for the food industry. It primarily offers the largest selection of different fibrous casings in the world and is able to produce the widest diameter range of fibrous casing, including both the smallest and largest casing diameter. Its products are used for effective processing and packaging of frankfurters, hot dogs, dry and semi-dry sausages, smoked meats, hams, deli meats, poultry, dairy products, and similar products.
With six production and conversion plants together with five sales offices, the Company has strong geographical presence in the North America, Europe, and Asia-Pacific.
FIBRAN, S.A.

Founded in 1953 and headquartered at Spain; FIBRAN, S.A. is engaged in the manufacturing of edible collagen casing, non-edible collagen casing, and polymeric casings to the sausage market. The Company exports 65% of its production of collagen casings to 60 countries worldwide.
The FIBRAN, S.A. also has Group Company, Edible Casings, S.L., which provides edible collagen casing by the brand name EDICAS.

Founded in 1925 and headquartered at Chicago, Illinois, U.S.; Viskase Companies, Inc., together with its subsidiaries, is leading producer of non-edible cellulosic, fibrous, and plastic casings used to prepare and package processed meat products. The Company also provides value-added support services related to these products for global consumer products companies.
The Company operates nine manufacturing facilities, six distribution centres, and three service centres in North America, Europe, South America, and Asia and sells its products in approximately 100 countries throughout the world.
Innovia Films Limited

Founded in 1933 and headquartered at Wigton, U.K..; Innovia Films Limited, a subsidiary of Innovia Group (Holding 1) Limited is engaged in manufacture and supply of biaxially oriented polypropylene (BOPP) and cellulose films for food packaging, tobacco overwrap, labels, and securities markets. It offers packaging, labelling, and overwrap solutions for consumer goods, such as chocolates, perfumes, cheese, teabags, shampoos, cigarettes, beers, meat sausages, dairy, and biscuits.
The Company has production sites in the U.K., the U.S., Belgium, and Australia and operate a network of sales offices, agents, and distributors throughout the world.
Colpak (Part of Columbit Group)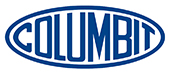 Founded in 1964 and headquartered at Cape Town, South Africa; Colpak, part of Columbit Group is engaged in manufacturing of artificial sausages casings, shrink sleeving, flexible laminated packaging, and capsules to the wine, food, and water & beverage industries.
The Company exports its products to the U.S., Belgium, Italy, Ireland, France, Australia, and New Zealand.
Popular Mentions: Nippi, Inc., FABIOS S.A., Nitta Casings Inc., Kalle GmbH, Oversea Casing Company LLC., and DeWied International Inc.,
Authoritative Research on the Europe Artificial Casings Market – Opportunity Analysis and Industry Forecast (2023-2030)
Need more information? Meticulous Research®'s new report covers each of these companies in much more detail, providing analysis on the following:
Recent financial performance
Key products of Europe Artificial Casings Market
Significant company strategies
Partnerships and acquisitions
The Comprehensive report provides global market size estimates, market share analysis, revenue numbers, and coverage of key issues and trends.