The Avalanche Photodiode Market is expected to grow at a CAGR of 3.9% from 2022 to reach $ 218.2 million by 2029. Avalanche photodiodes (APDs) are extremely sensitive semiconductor devices that transform optical signals into electrical signals. APDs are operated under high reverse bias. They require additional electronic elements apart from the photodiode. These types of photodiodes incorporate thermos-sensors to provide better stability. APDs use four-channel transimpedance amplifiers for reduced noise, high impedance, and low power consumption. All these characteristics make the photodiode suitable for use in LIDAR (light detection and ranging) receivers. The materials used for manufacturing APDs include silicon, indium gallium arsenide (InGaAs), and germanium.
The growth of this market is driven by the rising demand for avalanche photodiodes in healthcare devices and the growing adoption of avalanche photodiodes in fiber optics. The growing demand for photonics and rising adoption of thermoelectric coolers (TECs) to temperature stabilize avalanche photodiodes are expected to create growth opportunities for players operating in the avalanche photodiode market. Output reliability issues and high operating costs are expected to remain a major challenge for market growth.
Here are the top 10 companies operating in the Avalanche Photodiode Market 
Renesas Electronics Corporation (Japan)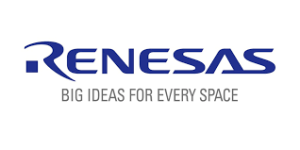 Founded in 2002 and headquartered in Tokyo, Japan, Renesas Electronics is engaged in developing intelligent endpoint products and solutions. The company's business operating segments include Automotive and Industrial/Infrastructure/ IoT. The Automotive segment includes product categories such as automotive controls for automobile engines and navigation systems. Renesas's product portfolio includes microcontrollers & microprocessors, automotive products, analog products, clock & timing, interface & connectivity, memory & logic, power & power management, and RF & sensor products.
The company offers solutions for automotive, communications, healthcare, computing, home & building, industrial, and electronics applications. Renesas also offers design, sales support, and technical training services to its clients.
ON Semiconductor Corporation (U.S.)

Founded in 1999 and headquartered in Arizona, U.S., ON Semiconductor is engaged in developing and manufacturing energyefficient electronics. The company operates in three reportable segments: Power Solutions Group (PSG), Advanced Solutions Group (ASG), and the Intelligent Solutions Group (ISG).
The PSG business segment offers various analogs, modules, and integrated semiconductor products that perform multiple application functions, including power switching, power conversion, signal conditioning, circuit protection, signal amplification, and voltage regulation functions. PSG's product portfolio includes automotive electronics, industrial electronics, computing, and communications.
The ASG business segment designs and develops analog, mixed-signal, advanced logic, ASSPs, ASICs, Wi-Fi, and power solutions and offers products related to analog, standard logic, LSI, gate driver, ECL, connectivity, and ASIC. The ISG business segment designs and develops CMOS and CCD image sensors, proximity sensors, image signal processors, single-photon detectors, including SiPM and SPAD arrays, radar, and actuator drivers for autofocus and image stabilization.
The product portfolio offered by the company includes sensors, power management, connectivity, custom and SoC, analog, logic, timing, and discrete devices. ON Semiconductor serves a broad base of end-user markets, including automotive, communications, computing, consumer, medical, industrial, networking, telecom, and aerospace/defense. The company has a robust geographic presence across South Korea, Europe, and Asia-Pacific. It has a headcount of 30,000 globally as of December 31, 2021
Skyworks Solutions, Inc. (U.S.)

Founded in 2002 and headquartered in California, U.S., Skyworks Solutions designs and manufactures radio frequency and complete semiconductor system solutions for mobile communications applications. The company provides front-end modules, radio frequency subsystems, and system solutions to wireless handset and infrastructure customers worldwide. Skyworks is a global company with engineering, marketing, operations, sales, and support facilities located throughout Asia, Europe, and North America. The company has a single reportable operating segment that designs, develops, manufactures, and markets similar proprietary semiconductor products, including intellectual property.
Some of its subsidiaries are Skyworks Global Pte Ltd. (Singapore), Skyworks Solutions India Private Ltd. (India), and Skyworks Solutions Korea Ltd (Korea). The company has approximately 11,300 worldwide.
Infineon Technologies AG (Germany)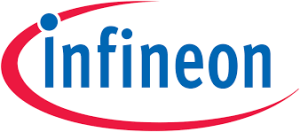 Founded in 1999 and headquartered in Neubiberg, Germany, Infineon Technologies provides a wide range of semiconductor design solutions used in sensing solutions, automotive, power management, industrial power control, and security in IoT applications. Infineon caters to various automotive, communication, consumer, industrial, and security sectors. The company operates through five reportable business segments: Automotive, Industrial Power Control, Power & Sensor Systems, Connected Secure Systems, and Other Operating Systems.
With its subsidiaries and a strong distribution network, the company has its presence across Europe, the Middle East & Africa, Asia-Pacific, Greater China, Japan, and the Americas. Infineon has 54 R&D locations and 21 manufacturing locations worldwide. As of September 2021, the company had a headcount of 48,591 employees globally.
Lumentum Holdings Inc. (U.S.)

Founded in 2015 and headquartered in California, U.S., Lumentum Operations is a manufacturer of optical and photonic products for optical networking and commercial lasers. The company operates through two business segments, namely, OpComms and Lasers. The OpComms segment caters to the telecom, datacom, consumer, and industrial markets. The company's customers include Alphabet, Apple, Ciena, Cisco Systems, Huawei Technologies, Infinera, Innolight, Nokia Networks, O-Net, and ZTE. The Lasers segment offers products for sheet metal processing, general manufacturing, biotechnology, graphics and imaging, remote sensing, and precision machining applications such as drilling in printed circuit boards, wafer singulation, glass cutting, and solar cell scribing.
The company has a geographical presence in the Americas, Asia-Pacific, and EMEA. The company's subsidiaries include Oclaro, Inc. (U.S.), Lumentum K.K (Japan), and Lumentum Netherlands B.V. As of June 2021, Lumentum Holdings Inc. had approximately 5,618 full-time employees globally. The company has U.S. 950 patents and 865 foreign patents with expiration dates ranging from July 2021 to December 2040. Lumentum has 580 patent applications pending globally.
Meticulous Research in its latest publication on Avalanche Photodiode Market has predicted the growth of  3.9% during the forecast year 2022-2029.

Hamamatsu Photonics K.K. (Japan)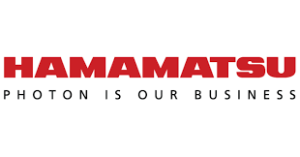 Founded in 1953 and headquartered in Hamamatsu, Japan, Hamamatsu Photonics designs and builds optical and electronic components used by high-tech industrial machinery manufacturers. The company operates through three business segments: Electron Tube, Opto-semiconductor, and Imaging and Measurement Instruments. The Electron Tube Division develops photomultiplier tubes (PMT) and manufactures various products in medical applications, chemical analysis, measurement, industrial testing, and academic research, such as electron multipliers, microchannel plates, image intensifiers, and X-rays.
The Solid State Division develops and manufactures opto-semiconductors for medical imaging, high-energy physics, and scientific measurement. The product portfolio offered under this reportable segment includes silicon photodiodes, photo IC components, position-sensitive detectors, infrared detectors, image sensors for low-light-level imaging and X-ray imaging, mini-spectrometers, and light-emitting devices.
The Systems division engages in developing and manufacturing a variety of cameras for scientific and industrial applications and specialized instruments for use in fields such as pharmaceutical development, semiconductor manufacturing, X-ray nondestructive inspection, spectrophotometry, and optical communication.
OSI Systems, Inc. (U.S.)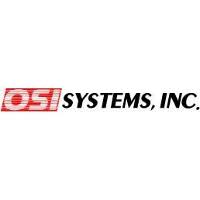 Founded in 1987 and headquartered in California, U.S., OSI Systems produces medical monitoring and anesthesia systems, security and inspection systems, lasers, optics, and optoelectronic components. The company's products include blood pressure monitors; anesthesia machines & hemoglobin saturation monitors; systems for inspecting baggage, people, & vehicles; and laser, lens, prism, & microelectronic components. The company operates through three reportable business segments, namely, Security, Healthcare, and Optoelectronics & Manufacturing. OSI systems have a geographical presence in the U.S., EMEA, APAC, and other Americas. Some of its subsidiaries are Spacelabs Healthcare (U.S.), Rapiscan Systems, Inc. (U.S.), American Science and Engineering, Inc. (U.S.), and OSI Optoelectronics (U.S.). As of June 30, 2021, the company had 6,778 employees globally.
Vishay Intertechnology, Inc. (U.S.)

Founded in 1962, and headquartered in Delaware, U.S., Vishay Intertechnology is engaged in the manufacturing and supplying discrete semiconductors and passive components. The semiconductor portfolio of the company includes MOSFETs, diodes, and optoelectronic components, and the passive component portfolio includes resistors, inductors, and capacitors.
Vishay serves industrial, computing, automotive, consumer, telecommunications, power supplies, military, aerospace, and medical markets. The semiconductor components offered by the company are used for a wide variety of functions, including power control, power conversion, power management, signal switching, signal routing, signal blocking, signal amplification, two-way data transfer, one-way remote control, and circuit isolation.
The passive components offered by the company are used to restrict current flow, suppress voltage increases, store and discharge energy, control alternating current ("AC") and voltage, filter out unwanted electrical signals, and perform other functions. Vishay's design centers are located in the U.S., Germany, Italy, Israel, South Korea, France, and Taiwan.
The company has a robust geographic reach across the U.S., Europe, and Asia. As of December 31, 2021, the company had a headcount of 22,800 employees globally, out of which approximately 90% were located outside the U.S.
MACOM Technology Solutions Holdings, Inc. (U.S.)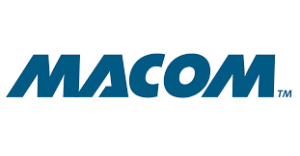 Founded in 1950 and headquartered in Massachusetts, U.S., MACOM Technology designs and manufactures semiconductor products for telecommunications, industrial & defense, and data center industries. The company manufactures analog semiconductors used in wireless and wireline applications across the radiofrequency (RF), microwave, and millimeter-wave spectrum. MACOM's diode technology is used in switch filter banks of military tactical radios and medical imaging MRI systems. Richardson, Gateway, and Pangaea are among its top distributors. Around 45% of sales come from customers in the U.S. The company has one reportable operating segment that designs, develops, manufactures, and markets semiconductors and modules.
Some of its subsidiaries are Mindspeed Technologies, LLC (Delaware), M/A-COM Technology Solutions International Limited (Ireland), M/A-COM Technology Solutions (Shanghai) Company Limited (China), and MACOM Japan Limited (Japan). As of October 1, 2021, we employed approximately 1,100 employees worldwide.
First Sensor AG (A PART OF TE CONNECTIVITY LTD.) (Germany)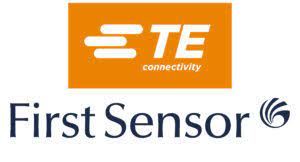 Founded in 1991 and headquartered in Berlin, Germany, First Sensor is one of the leading suppliers in the field of sensor systems and is part of TE Connectivity. The company develops and produces standard products and customer-specific solutions for various industrial, medical, and mobility applications. The company operates through three reportable business segments, namely, Industrial, Medical, and Mobility.
Some of its subsidiaries are First Sensor Lewicki GmbH (Germany), First Sensor Scandinavia AB (Sweden), First Sensor Mobility GmbH (Germany), First Sensor France S.A.S. (France), and First Sensor Inc. (U.S.). The company has a robust geographic presence in the DACH region, Europe, North America, and Asia, with a global headcount of 962 employees in 2021.
Authoritative Research on the Avalanche Photodiode Market – Global Opportunity Analysis and Industry Forecast (2022-2029)
Need more information? Meticulous Research®'s new report covers each of these companies in much more detail, providing analysis on the following:
Recent financial performance
Key products of Avalanche Photodiode Market
Significant company strategies
Partnerships and acquisitions
The Comprehensive report provides global market size estimates, market share analysis, revenue numbers, and coverage of key issues and trends.