The Europe Dunaliella Salina Market is slated to register a CAGR of 4.8% from 2023–2030 to reach $27.1 million by 2030. The steady growth of this market is attributed to the increasing demand for natural-source beta carotene products, the rising need for natural colorants, and the increased use of Dunaliella salina in the cosmetics industry. However, the complex production process for Dunaliella salina is expected to restrain the growth of this market to a notable extent.
Top 10 Companies Operating in Europe Dunaliella Salina Market  
Fuqing King Dnarmsa Spirulina Co., Ltd.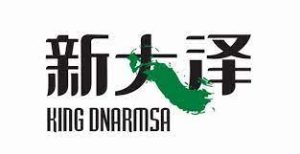 Founded in 1995 and headquartered in Fujian, China, King Dnarmsa is engaged in the breeding, production, sales, and scientific research of algae. The company owns seven cultivation farms, an algae research institute, and an algae product deep-processing workshop. King Dnarmsa offers spirulina powder/tablets, chlorella powder/tablets, phycocyanin, and Dunaliella salina. The company is ISO9001:2015, HACCP, BRC, Kosher, Halal, NOP, and EU organic certified.
With algae farms in Hainan province, King Dnarmsa produces 1600 tons of spirulina, 400 tons of chlorella, and 30 tons of phycocyanin per year. The company's annual output reaches 2,000 tons.
ALGALIMENTO SL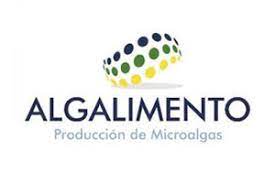 Founded in 2012 and headquartered in Santa Lucía de Tirajana, Spain, Algalimento is engaged in producing microalgae and algae products. The company produces three microalgae species, namely, Tetraselmis, Spirulina, and Dunaliella, and offers algae products for the food, cosmetics, pharmaceutical, and nutraceutical sectors.
Algalimento offers Dunaliella salina products as an antioxidant for aquaculture and the extraction of carotenes such as beta-carotene and lutein. The company collaborates with other food, pharmaceutical, and nutraceutical companies to develop high-value-added products. The company has around 5.000 m² of the cultivable surface.
Hangzhou OuQi Food Co., Ltd.
Headquartered in Hangzhou City, China, Hangzhou OuQi Food is engaged in producing, marketing, and exporting spirulina, organic spirulina, chlorella, organic chlorella, broken chlorella, organic wheatgrass powder, and organic barley grass powder, among others. The company's product portfolio includes conventional spirulina, organic spirulina, organic spirulina tablet, organic chlorella, broken-cell chlorella, organic barley grass powder, organic wheatgrass powder, goji juice concentrate, goji juice aseptic, Dunaliella salina, and phycocyanin powder.
Hangzhou provides its products to various industries, including dietary supplements, food, cosmetics, pharmaceuticals, health ingredients, natural food and cosmetic color, and pharmaceutical ingredient. The company has a geographic presence across North America, Europe, Asia-Pacific, Latin America, and the Middle East & Africa.
BlueBioTech Group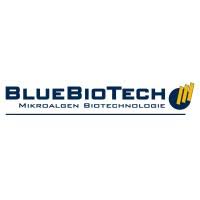 Founded in 2000 and headquartered in Schleswig-Holstein, Germany, BlueBioTech is engaged in the research on microalgae and the production and distribution of microalgae. The company offers microalgae products through its subsidiaries BlueBioTech GmbH and BlueBioTech International GmbH.
BlueBioTech International GmbH, Kaltenkirchen, specializes in the development, production, and sale of natural food supplements. The company also develops, produces, and sells microalgae-based nutraceuticals, special health products, and natural cosmetics. BlueBioTech sells nutraceuticals under its brand Dr. Peter Hartig at the teleshopping channel HSE24 and directly to end-users. The company looks after distributing microalgae products, including Spirulina platensis, astaxanthin-containing microalgae Haematococcus pluvialis, Chlorella pyrenoidosa, and Dunaliella salina.
 BlueBioTech GmbH, Büsum, deals with research and development as well as the production of high-quality special products based on microalgae, especially for international aquaculture. The company's product portfolio includes algae-based sterile cultures and feed cultures, algae paste and concentrate, and algae powder freeze-dried. It also offers nannochloropsis starter concentrate, frozen paste, freeze-dried for large-scale algae production and animal feed.
"Meticulous Research in its latest publication on Europe Dunaliella Salina Market has predicted the growth of 4.8% during the forecast year 2023-2030"

Xi'an Fengzu Biological Technology Co., Ltd. (FZBIOTECH)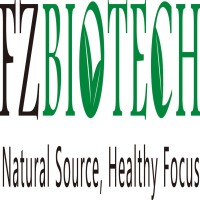 Founded in 2004 and headquartered in Xi'an City, China, FZBIOTECH manufactures and distributes raw materials of plant powder, plant extract, plant oil, and biological pesticide products. The company's production base covers an area of 27,000 m2 with a production capacity of 3,000 tons/year. Its product portfolio includes cosmetic raw materials, API, monomers, plant extracts, plant oils, and plant powders. The Active Pharmaceutical Ingredients (API) and Plant Extract segments of the company offer microalgae products.
Monzón Biotech S.L.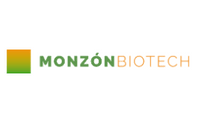 Founded in 1992 and headquartered in Huesca, Spain, Monzón produces high-quality microalgae. The company specializes in culturing, harvesting, centrifugation, pasteurization, freeze-drying, packing, and commercializing microalgae for various sectors, including animal feed, aquaculture, aquariology, agriculture, human food, nutraceuticals, and cosmetics.
Monzón also produces Nannochloropsis sp. and Dunaliella salina and microalgae products in freeze-dried powder, freeze-dried powder capsules, refrigerated paste, and frozen pastes forms. The company is ISO 22000, Food Safety Management System-certified. Its offerings are used in green water techniques, feeding rotifers, feeding filter feeders, feeding corals, and extruded formulations for animals and humans.
A4f Algae for Future

Founded in 2008 and headquartered in Lisboa, Portugal, A4F is a biotechnology company engaged in microalgae research & development and production up to the industrial scale. A4F develops bioengineering projects for the industrial production of microalgae, microalgae-based products, and applications. The company mainly provides microalgae species for food and beverages, animal feed, health supplements, pet food, infant food, biofuels, aquaculture, pharmaceutical, and cosmetic industries.
It also provides consultancy services in all stages of microalgae industrial project implementation. The company specializes in designing, constructing, operating, and transferring industrial microalgae production units, using different technologies according to client objectives.
Popular Mentions: ALGALIMENTO SL (Spain), Xi'an Fengzu Biological Technology Co., Ltd. (FZBIOTECH)(China), and Hangzhou OuQi Food Co., Ltd. (China)
Authoritative Research on the Europe Dunaliella Salina Market – Regional Opportunity Analysis and Industry Forecast (2023-2030)
Need more information? Meticulous Research®'s new report covers each of these companies in much more detail, providing analysis on the following:
Recent financial performance
Key products
Significant company strategies
Partnerships and acquisitions
The Comprehensive report provides europe market size estimates, market share analysis, revenue numbers, and coverage of key issues and trends.
Please download report pages and learn more:https://www.meticulousresearch.com/download-sample-report/cp_id=5497