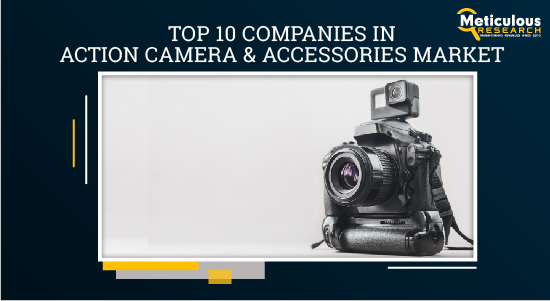 The action camera & accessories market is expected to grow at a CAGR of 13.5% from 2020 to 2027 to reach $6.58 billion by 2027 from $2.7 billion in 2020.
Increasing tourism and growth in travel blogging globally are driving the growth of the action cameras market. The development of the tourism industry has propelled the adoption of action cameras among individual and group travelers. The demand for action cameras has grown significantly in recent years due to their high utilization in adventure sports and other outdoor activities. Consumers in the sports industry use action cameras mainly for recording live sports events to evaluate performance. However, the availability of smartphones with high-resolution and wide-angle cameras has negatively impacted the demand for action cameras in recent years.
Impact of COVID-19 on the action camera & accessories market:
The COVID-19 pandemic has severely impacted the action camera & accessories market worldwide. The adoption of action cameras was low across all the regions during the first & second quarter of 2020 due to strict lockdowns imposed in several countries and the halt of tourism & adventure sports activities. Companies had put a temporary halt on manufacturing cameras & accessories to prevent the spread. Consumers invested their spending on essential commodities & activities, such as food supply, medicines, and grocery, instead of leisure, adventure tourism, sports, and entertainment activities. The demand for cameras & accessories declined in 2020 as consumers could not travel & perform public sports such as racing, water sports, etc., which resulted in fewer blogging & vlogging activities globally. The market is expected to gain pace in 2021 and 2022 with the removal of lockdowns, a steady reopening of tourism & sports sector and consumer awareness related to social distancing maintenance while performing all activities.
Here are the top 10 companies in Action Camera & Accessories Market

GoPro is an American company engaged in manufacturing action cameras and action camera accessories. GoPro specializes in gear mountable and wearable cameras. The company's product portfolio includes cameras such as HERO9 Black, HERO8 Black, and MAX. GoPro's products are designed for action sports and videography. GoPro also offers mobile applications and software to edit, manage, and share photos and videos. GoPro's target customers include professional and leisure athletes, travelers, and photographers. The company promotes its products and applications through social media platforms such as YouTube, Facebook, and Instagram. GoPro offers its products worldwide and has a presence in the Americas, Europe, the Middle East & Africa, and Asia-Pacific.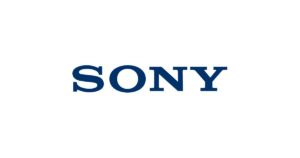 Sony is a Japanese manufacturer of consumer electronics. Sony also operates in the smartphones, entertainment robots, game & network services, pictures, music, Imaging & sensing, medical, financial, education, and human-centered design spaces. The Electronics Products and Solutions segment offers TVs, audio & video devices, still and video cameras, and mobile communications. Still and Video cameras are further categorized into camcorders, action cameras, professional video cameras, and Cinema line cameras. Sony's video camera offerings consist of action cameras and their accessories.
Sony is headquartered in Tokyo, Japan, and has 49 offices across 38 countries globally. Sony majorly operates in Japan, the United States, Europe, China, and Asia-Pacific. Sony Corporation has 1,431 subsidiaries and 148 affiliated companies. Subsidiaries of Sony Corporation include Sony Imaging Products & Solutions Inc. (Japan), Sony Home Entertainment & Sound Products (Japan), Sony Semiconductor Solutions (Japan), Sony Olympus Medical Solutions (Japan), Sony Global Education (Japan), Sony Interactive Environment LLC (Japan), and Sony Interactive Entertainment Europe Ltd. (Japan).

Founded in 2014 and headquartered in Shenzhen, China, Arashi Vision Inc. operates its business as Insta360. The company manufactures and specializes in various types of cameras such as action cameras, 360/3D cameras, and professional VR cameras. The company operates through two segments: Consumer Cameras and Professional Cameras. The Consumer segment offers action cameras and 360/3D cameras. Action cameras include the ONE X2, ONE R Twin edition, ONE R 1 Inch Edition, GO, ONE X, and accessories for the cameras. Insta360 has listed its products on online platforms such as B&H, amazon, Ebags, Camrise, etc. Insta360 offers its products for real estate, construction, VR live streaming, media, and training & education applications, and Google Street View.

SJCAM Limited is engaged in the manufacture of action cameras and camera accessories. SJCAM offers budget action cameras, dashcams, 4K action cameras, camera stabilizers, pro action cameras, and multi-use cameras. The company's action cameras include the SJ4000 series, M20, and SJ18 series. SJCAM also offers accessories such as car and motorcycle mounts, bags & cases, batteries & battery chargers, cables, housing, and essentials.
SJCAM has an online shop for selling and distributing cameras. The company has its distribution network across countries, including Australia, Belgium, Canada, China, and Denmark. SJCAM has its own application named SJCAM App that allows users to remotely access cameras and capture shots. This application is available on the App Store and Google Play Store.

JVCKWOOD is a Japanese electronics company. JVCKENWOOD operates through four business segments: Automotive Sector, Public Services Sector, Media Services Sector, and Others. The Automotive Sector segment offers car audio systems, car navigation systems, and in-vehicle devices. The Public Services Sector segment offers professional video systems, security systems, media image display monitors, and gazefinders. The company's DX business offers dashcams. The Media Services Sector segment offers professional video cameras, projectors, video devices, headphones & earphones, and audio & video content. The company's Action Camera category includes the GC-XA2, GC-XA1BUS, etc.
JVCKENWOOD operates in Japan, the United States, Europe, China, and Asia-Pacific. Subsidiaries of the company include JVCKENWOOD Creative Media Corporation (Japan), JVCKENWOOD Victor Entertainment Corporation (Japan), JVCKENWOOD Video Tech Corporation (Japan), JVCKENWOOD Public & Industrial Systems Corporation (Japan), JVCKENWOOD Service Corporation (Japan), JVCKENWOOD Partners Corporation (Japan), JVCKENWOOD Engineering Corporation (Japan), and JVCKENWOOD Design Corporation (Japan).
A report into the projected growth of the current Action Camera & Accessories Market by Meticulous Research® has produced some incredible forecasts for the industry. By 2027, it's expected to have grown at a CAGR of 13.5%, reaching over $6.58 billion.

Garmin Ltd. is a manufacturer of GPS (Global Positioning System) navigation products. The company designs, develops, manufactures, and distributes handheld and mountable GPS-enabled products and other navigation & communication products. Garmin operates through five reportable segments: Aviation, Marine, Automotive, Outdoor, and Fitness. The Marine segment offers products such as sonar modules, radar, transducers, and autopilots. The Aviation segment offers flight decks & displays, flight instruments, and navigation & radios. The Automotive segment offers dash & backup cameras. The fitness segment offers products that can be used during physical activities such as running, golf, swimming, etc. Garmin has registered around 1,350 patents and 900 trademarks globally. The company has listed its VIRB action camera series, which includes cameras such as the VIRB Ultra 30, VIRB X, and VIRB XE, on amazon.
Garmin operates in the Americas, EMEA, and APAC. The company's subsidiaries include AeroData, Inc (Arizona), Navionics Inc. (Delaware), Garmin Australasia Pty Ltd. (Australia), Garmin France SAS (France), and Garmin Navigation Mexico S de RL de CV (Mexico).

SZ DJI Technology Co., Ltd. is a Chinese manufacturer of drones and cameras. The company's product portfolio includes consumer, enterprise, professional, and agricultural products. Consumer products include the Mavic, Osmo, RoboMaster, Phantom, and DJI FPV series. Professional products include integrated systems, pro accessories, gimbal cameras, and camera stabilizers. Enterprise products include drones, developer technology, payloads, and software. Agricultural products include products for crop protection and mission planning. DJI develops and manufactures action cameras for shake-free footage using complex algorithms.
DJI has its global presence across the United States, Germany, the Netherlands, Japan, Korea, Beijing, Shanghai, and Hong Kong. Shenzhen Dajiang Baiwang Technology Co., Ltd. (China) is the company's fully owned subsidiary.

Drift Innovation Ltd is a consumer electronics company involved in the manufacture of cameras, camera accessories, and mounts. The company operates through three business segments: Cameras, Mounts, and Accessories. The Cameras segment includes the GHOST 4K+, Ghost XL, GHOST X, GHOST 4K, COMPASS, GHOST-S, and STEALTH 2 cameras. The company ships its products globally. Drift delivers its products across the U.S., Belgium, Canada, France, and Germany. The company has retailers including Adorama, Cameta Camera, and Tri-City across the U.S. and Canada.

YI Technology, Inc. designs, develops, and manufactures video and imaging solutions. The company operates through three reportable segments: Kami Home Security, Dash Cameras, and Business Solutions, and offers indoor and outdoor cameras that use 18-bit data encryption for improved safety. The company stores user data, such as video footage, using cloud technology. YI Technology uses AI-driven solutions and Edge computing which reduces camera latency, provides faster alerts, and adds an extra layer of security for user's data. Action cameras offered by YI Technology include the YI- Discovery action camera, Yi-Lite action camera, and YI-4K action camera.
Popular Mentions: Nikon Corporation, Eastman Kodak Company, Panasonic Corporation, Rollei GmbH & Co. KG, and Xiaomi Corporation
Authoritative Research on the Action Camera & Accessories Market- Global Opportunity Analysis and Industry Forecast (2020-2027)
Need more information? Meticulous Research®'s new report covers each of these companies in much more detail, providing analysis on the following:
Recent financial performance
Key products
Significant company strategies
Partnerships and acquisitions
Impact of COVID-19 on the action camera & accessories market
The Comprehensive report provides global market size estimates, market share analysis, revenue numbers, and coverage of key issues and trends.
Please download report pages and learn more: