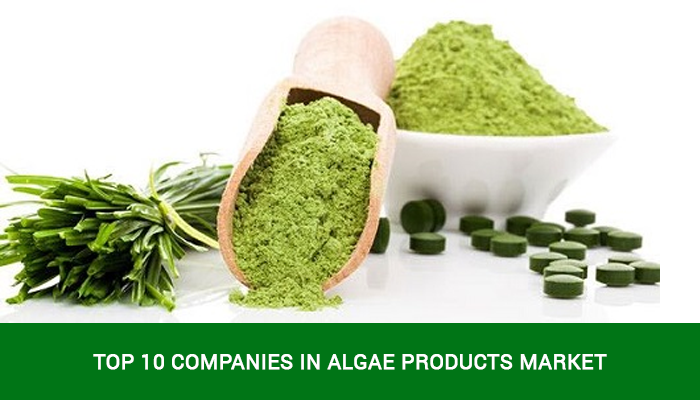 Future Outlook: Algae Products Market to Offer Significant Growth Opportunities 
While algae are a promising and exciting source of biofuels and commodity animal feeds, algae can also be a sustainable source for a range of higher-value products, from foods to specialty feeds to chemicals—even cosmetics and pharmaceuticals.
However, with only a few commercial algae-based products available, this resource is largely untapped, providing a business opportunity for the various stakeholders in the global algae industry.
Here are the top 10 companies in algae products market –

Founded in 1908 and headquartered at Tokyo, Japan; DIC Corporation operates through five segments: Printing Inks, Fine Chemicals, Polymers, Compounds, and Application Materials. The Company started its commercial production of spirulina in 1977 and operates 2 spirulina farms in the world with total production capacity of around 800 tons per year. Earthrise Nutritionals, LLC and DIC LIFETEC Co., Ltd. are the wholly owned subsidiaries of DIC which provides spirulina in the global market.
The Company has its geographic presence in Korea, Taiwan, China, America, Europe, and Asia pacific.
Corbion NV (Netherlands)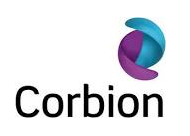 Founded in 1919 and headquartered at Amsterdam, the Netherlands; Corbion NV is engaged in the research & development, operations, marketing, and business support functions. The Company operates through two business lines, namely, Bio based ingredients and Bio based innovations. Bio based ingredients further focuses on core businesses such as ingredients for food and biochemicals.
The Company offers algae derived protein for beverages; RTM powders, cereals, sauces & dressings, snacks, bars, and bakery applications. In September 2017, this Company acquired TerraVia Holdings ("TerraVia"), a platform centered on innovative food and specialty ingredients derived from microalgae. The Company has geographic presence in North America, Europe, Asia Pacific, and Middle East & Africa
Cyanotech Corporation (U.S.)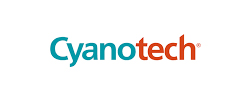 Founded in 1983 and headquartered at Kailua Kona, Hawaii, U.S.; Cyanotech Corporation is engaged in the cultivation and production of natural products derived from microalgae for the health and human dietary supplements.
The Company operates through the manufacturing of Bioastin and spirulina. Spirulina products are marketed by using name Hawaiian Spirulina Pacifica. The Company has its geographic presence in Europe, Asia Pacific, and Middle East & Africa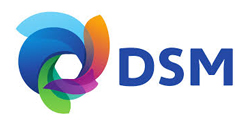 Founded in 1902 and headquartered at Heerlen, the Netherlands; Royal DSM operates through Nutrition, Materials, Innovation Center, and Corporate Activities segments.
The Company offers algal omega-3 through its nutritional solutions category. The Company operates in Asia Pacific, Latin America, and the Netherlands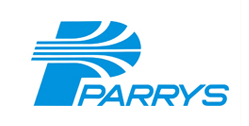 Founded in 1788 and headquartered at Chennai, India; E.I.D. – Parry (India) Limited engaged in the business of Sugar, Nutraceuticals, and Bio Pesticides. The Company provides organic spirulina, chlorella, and micro algal products in the nutraceuticals space.
Parry's Spirulina', with 3 major international certifications, is sold in more than 41 countries across the globe. The highly specialized manufacturing plants of the nutraceuticals business for micro algal products production are located at Oonaiyur and Saveripuram in Tamil Nadu. The Company has its geographic presence in India.
A report into the projected growth of the current algae products market by Meticulous Research® has produced some incredible forecasts for the industry. By 2022, it's expected to have grown at a CAGR of 6.7%, reaching over $3 billion.
Cellana Inc. (U.S.)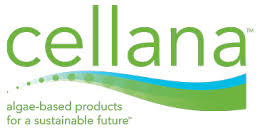 Founded in 2004 and headquartered at Hawaii, U.S; Cellana Inc. develops and produces algae based bioproducts. The Company produces marine microalgae, which is used as a feedstock for various products, including ReNew line of omega-3 EPA and DHA nutritional oils, food/animal feed, and biofuel feedstock. In addition, the Company patented production system, called ALDUO technology which enables economic, sustainable, and consistent production of photosynthetic, non-GMO algae at industrial scale.
The Company has its geographic presence in the U.S.
Taiwan Chlorella Manufacturing Company (China)

Established in 1964 and headquartered at Taiwan, China; Taiwan Chlorella Manufacturing Company is a producer of chlorella. Taiwan Chlorella Manufacturing Company is specialized in growing chlorella for the production and distribution of chlorella based products such as chlorella tablets, chlorella extract powder, and other related products.
The Company has its geographic presence in the U.S., Brazil, Germany, Czech Republic, the U.K., Japan, Korea, and South East Asia.
Algaetech International Sdn Bhd (Malaysia)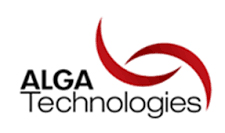 Founded in 2004 and headquartered at Kuala Lumpur, Malaysia; Algaetech International Sdn Bhd is engaged in the field of micro algae research, development and consultancy as well as production and marketing of renewable energy plus high value products. The Company provides biodiesel, anti-oxidants, and other nutraceuticals.
The Company is manufacturing spirulina under high value products category and marketing under brand name premia. The Company has its geographic presence in North America, Europe, Asia Pacific, and Middle East.
BlueBioTech Int. GmbH (Germany)

Founded in 2000 and headquartered at Kaltenkirchen, Germany; BlueBioTech Int. GmbH is engaged in the R&D, production, and sales of microalgae and natural dietary supplements. The Company offers microalgae concentrates, special products, and dietary supplements. Special products include fine chemicals like phycocyanin, astaxanthin, and microalgae powder. In addition, it also provides development services like contract development, contract production, starter concentrate, and consulting for customers.
The Company has its geographic presence in Germany.
Algatechnologies Ltd. (Israel)
Founded in 1998 and headquartered at Eilot, Israel; Algatechologies is specialized in the commercial cultivation of microalgae. It produces and supplies AstaPure, a natural astaxanthin that is sourced from the microalga haematococcus pluvialis. With its products, the company serves dietary supplement, animal health & aquaculture, functional foods & beverages, and cosmetics industries.
Algatechnologies has global presence through a well-established marketing network of selected distributors and agents. The company's sales organization serves more than 30 countries, via an extensive network of exclusive distributors and by direct sales to multi-national customers.
Popular mentions – Pond technologies Inc. (Canada), Tianjin Norland Biotech co. (China), AlgaeCan Biotech Ltd. (Canada), Qponics Limited (Australia), Heliae Development, LLC (U.S.), and SUN CHLORELLA CORPORATION (Japan)
Authoritative Research on the Algae Products Market
Need more information? Meticulous Research's new report covers each of top companies in much more detail, providing analysis on the following:
Recent financial performance
Key products
Significant company strategies
Partnerships and acquisitions
Comprehensive report provides in global market size estimates, market share analysis, revenue numbers, and coverage of key issues and trends.
Please download report pages and learn more: