In the healthcare industry, IoT technology bridges the gap between digital and physical data sources of data, by monitoring patient behavior in real time. Technologies focused around IoT infrastructure are focused towards improving the nature of telehealth services to improve accessibility of healthcare services, reducing the operation burden on healthcare facilities, and at the same time enabling development of digitized health ecosystem, seamlessly.
In 2018, the global healthcare IoT market was valued at $56.72 billion. This market is expected to reach $322.17 billion by 2025, growing at a CAGR of 29.9%
Here are the Top Healthcare IoT Technology Providers :
Intel Corporation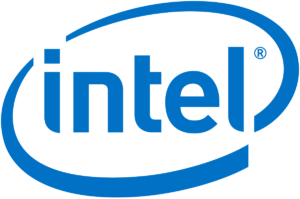 Incorporated in 1989 and headquartered at California, US, Intel Corporation is engaged in designing and manufacturing products and technologies, such as the cloud. The company operates in the market through six segments namely, Client Computing Group (CCG), Data Center Group (DCG), Internet of Things Group (IOTG), Non-Volatile Memory Solutions Group (NSG), Intel Security Group (ISecG), Programmable Solutions Group (PSG), All Other and New Technology Group (NTG). The products and solution for IOT in healthcare are provided by Internet of Things Group.
Intel Corp. has more than 150 locations around the globe with assembly and test facilities in China, Costa Rica, Malaysia, and Vietnam. Intel sells its products primarily to original equipment manufacturers (OEMs) and original design manufacturers (ODMs). ODMs provide design and manufacturing services to branded and unbranded private label resellers. In addition, Intel products are sold to makers of industrial and communications equipment. Intel's sales have grown 20% a year over the past five years as the company has maintained revenue from computer-related products and its lineup of newer products for data centers and cloud computing has grown.
International Business Machines (IBM) Corporation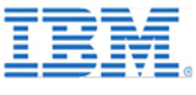 Incorporated in 1911 and headquartered at New York, US, IBM Corporation is a technology organization. The company operates in the market through five segments namely, Cognitive Solutions, Global Business Services (GBS), Technology Services & Cloud Platforms, Systems and Global Financing. The IoT healthcare products and solutions are provided by cognitive solutions and technology services & cloud platforms division through Watson. Watson offers the fullest spectrum of cognitive technologies to professionals who are transforming work and decision-making in healthcare, transportation, retail, insurance, education and more.
IBM has a global presence, operating in more than 175 countries with a broad-based geographic distribution of revenue.
Microsoft Corporation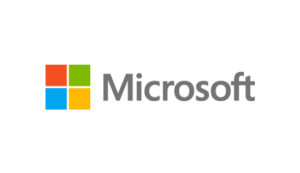 Incorporated in 1975 and headquartered at Washington, U.S.; Microsoft Corporation develops, licenses, and supports a range of software products, services and devices. The Company's business segments include Productivity and Business Processes, Intelligent Cloud, and More Personal Computing. The Company's products include operating systems; cross-device productivity applications; server applications; business solution applications; desktop and server management tools; software development tools; video games, and training and certification of computer system integrators and developers. It also designs, manufactures, and sells devices, including personal computers (PCs), tablets, gaming and entertainment consoles, phones, other intelligent devices, and related accessories, that integrate with its cloud-based offerings.
Company offers an array of services, including cloud-based solutions that provide customers with software, services, platforms, and content, and it provides solution support and consulting services. It also delivers online advertising to a global audience. IoT products and solutions are provided by Server Products and Cloud Services division of Intelligent Cloud segment.
Cisco Systems, Inc.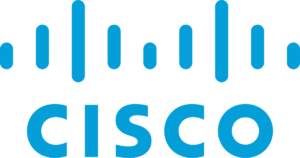 Founded in 1984, headquartered at California (U.S.), Cisco Systems, Inc. provides networking and other related products and services for the communications and information technology (IT) industry. The company offers products for transporting data, voice and videos within buildings, across campuses, and around the world. Cisco's customers include public institutions, governments and service providers. The company has operations in the Americas; Latin America; Europe; the Middle East and Africa (EMEA); and Asia Pacific regions. Cisco's products and technologies are grouped under five categories: Infrastructure Platforms, Applications, Security, Other Products and Services.
The Infrastructure Platforms includes core networking technologies of data center products, switching, wireless, and routing. These products are designed to deliver networking capabilities and transport and store data. The technologies of this segment consist of hardware and software offerings to build networks, orchestrate, automate, integrate, and digitize data. The company is extending SD-Access and Cisco DNA Center to the IoT environment and Application Centric Infrastructure (ACI) to the public cloud.
SAP SE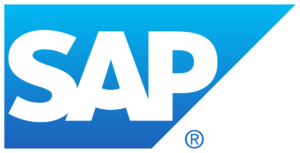 Founded in 1972 and headquartered in Walldorf, Germany; SAP is among the global leaders offering enterprise solutions. The company offers a wide range of products and services including cloud platforms, analytics solutions, mobile and database solutions, and technology development platforms. The company has its presence in more than 180 countries across the globe.
Authoritative Research on the Internet of Things (IoT) in Healthcare Market – Global Opportunity Analysis and Industry Forecast (2019-2025)
Need more information? Meticulous Research®'s new report covers each of these companies in much more detail, providing analysis on the following:
Recent financial performance
Key products
Significant company strategies
Partnerships and acquisitions
The Comprehensive report provides global market size estimates, market share analysis, revenue numbers, and coverage of key issues and trends.
Please download report pages and learn more: