The Veterinary Immunodiagnostics Market is expected to record a CAGR of 9.2% during the forecast period 2022–2029 to reach $2.25 billion by 2029. Veterinary Immunodiagnostics Market has been playing a very important role in the enhancement of animal health. Thus, rising demand for animal derived food products, growth in companion and livestock animals, and growing animal health care expenditure are majorly driving the growth of this market. In addition, growing animal healthcare awareness, rising adoption of animals in developing nations, and increasing government policies on the use of diagnostic products for the betterment of animal health are further expected to boost the growth of the global veterinary immunodiagnostics market.
Here are the top 10 companies operating in the Veterinary Immunodiagnostics Market 
Abaxis Inc.

Abaxis Inc., is incorporated in 1989 and headquartered at Union City, California, U.S. It operates in two major segments, namely medical market and veterinary market. In veterinary market, the company offers a range of chemistry & electrolyte, immunoassay, blood gas, and hematology analyzers. The company also offers VETSCAN Rapid test for various diseases.
The company has its geographic presence in North America, Europe, Hong Kong, and the others.
BioMérieux S.A.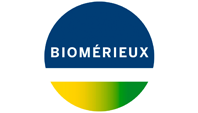 BioMérieux S.A., a subsidiary of Institut Mérieux SA, was founded in 1963 and is headquartered in Marcy Etoile, France. The company offers in vitro diagnostic products for both clinical & industrial application. The company offers reagents, instruments, software, and services for diagnosis of various infectious diseases, healthcare-associated infections, antimicrobial resistance, sepsis, acquired immunodeficiency syndrome, hepatitis, acute care and cardiovascular emergencies, and cancer; and for detecting microorganisms in agri-food, pharmaceutical, biotechnology, and cosmetic products. The company also provides immunoassays products comprising VIDAS, an immunoassay system.
The company has its geographic presence in North America, Europe, and Asia-Pacific region.
IDEXX Laboratories, Inc.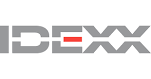 IDEXX Laboratories, Inc. was founded in 1983 and is headquartered in Westbrook, Maine, U.S. IDEXX Laboratories, lnc. together with its subsidiaries, develops, manufacture and distribute products and provide services primarily for the companion animal veterinary, livestock and poultry, dairy, and water testing markets. The company provides point-of-care veterinary diagnostic products including instruments, consumables, and rapid assays; veterinary reference laboratory diagnostic and consulting services; practice management and diagnostic imaging systems, and services for veterinarians. The company operates primarily through three business segments, namely Companion Animal Group (CAG), Water Quality Product (WATER), and Livestock, Poultry, Dairy (LPD).
The company has its geographic presence in Americas, Europe, Asia-Pacific, and Middle East & Africa.
Paravax, Inc.

The company founded as Paravax, Inc. and incorporated in 1988. The company has changed its name to Heska Corporation, later in 1995. The company is headquartered in Loveland, Colorado, U.S. Heska corporation is involved in the manufacturing and marketing of advanced veterinary diagnostics and specialty products for the companion animals globally. The company operates through two segments, namely core companion animal health (CCA); and other vaccine, pharmaceuticals & products (OVP). The company sells its products through a field organization, a telephone sales force, and independent third-party distributors, as well as trade shows, print advertising, and other distribution relationships.
The company has its geographic presence in the United States, Australia, South Africa, New Zealand, Canada, Hong Kong, and Japan.
Virbac SA
Virbac SA was founded in 1968 and is headquartered in Carros, France. Virbac SA has subsidiaries in India which markets high quality, safe, effective medicines and feed supplements for livestock, poultry, equine, companion animals, and aquaculture. The company provides Activyl, Activyl Tick plus, and Effipro duo solution to treat and prevent flea infection mainly through two business segments such as companion animals and food producing animals.
The company has its geographic presence in Europe, North America, Latin America, Asia, and Middle East & Africa.
Meticulous Research in its latest publication on Veterinary Immunodiagnostics Market has predicted the growth of 9.2% during the forecast year 2022-2029

Zoetis lnc.

Zoetis lnc. is founded in 1952 and headquartered in New Jersey, U.S. The company is engaged in the discovery, manufacture, development, and commercialization of animal health medicines and vaccines for livestock and companion animals. The company majorly offers products under five major categories: anti-infectives, vaccines, parasiticides, medicated feed additives, and other pharmaceuticals. It also provides services in complementary areas such as biodevice, diagnostics and genetics.
The company has its geographic presence in the United States, Europe, Africa & Middle East, Canada and Latin America, Asia Pacific and the others.
ID.vet

ID.vet is founded in 2004 and headquartered in Grabels, France. The company develops, manufactures, and sales diagnostic tests (PCR and ELISA tests) for the detection of infectious diseases in farm animals. The company is selling its products in more than 90 countries worldwide, through their strong distribution network.
Randox Laboratories Limited

Randox Laboratories Limited was founded in 1982 and is headquartered in Crumlin, United Kingdom. Randox Laboratories manufactures, develops, design, markets and exports healthcare diagnostics products. The company provides biochip analyzers, immunoassays, molecular diagnostics, and diagnostics reagents. The company serves hospital laboratories, food & wine laboratories, forensic laboratories, veterinary clinics, and pharmaceutical companies in the U.K. and internationally.
Neogen Corporation

Neogen Corporation is founded in 1982 and headquartered in Lansing, Michigan, U.S. Neogen Corporation with its subsidiaries develops, manufactures, and markets various products and services for food and animal health safety worldwide. The company mainly operates into two segments: Food safety, and Animal safety. The company's lansing based food safety division markets dehydrated culture media, and rapid diagnostic test kits to detect foodborne bacteria, spoilage organisms, mycotoxins, food allergens, genetic modifications, drug residues, plant diseases, and sanitation concerns.
Neogen's animal safety division develops and markets a complete line of diagnostics, veterinary instruments, veterinary pharmaceuticals, nutritional supplements, disinfectants, and rodenticides. Neogen's GeneSeek subsidiary based in Lincoln, Neb., is the leading global provider of DNA testing for animal agribusiness and veterinary medicine.
The company has its geographic presence in Americas, Europe, Asia-Pacific, and China.
Woodley Veterinary Diagnostics
Woodley veterinary diagnostics is a division of Woodley Equipment company ltd., established in 1989, and headquartered in United Kingdom. Woodley Veterinary Diagnostics manufactures and supplies laboratory equipment, diagnostic kits and critical care products to worldwide veterinary distributors. Recently, the company has opened its premises in New York, USA to handle its worldwide distribution.
Popular Mentions: Thermo Fisher Scientific Inc., and QIAGEN N.V.
Authoritative Research on the Veterinary Immunodiagnostics Market – Global Opportunity Analysis and Industry Forecast (2017-2022)
Need more information? Meticulous Research®'s new report covers each of these companies in much more detail, providing analysis on the following:
Recent financial performance
Key products
Significant company strategies
Partnerships and acquisitions
Comprehensive report provides global market size estimates, market share analysis, revenue numbers, and coverage of key issues and trends.