The Thermoelectric Modules Market is projected to reach $1.46 billion by 2030, at a CAGR of 10.6% during the forecast period of 2023–2030. The growth of the thermoelectric modules market is driven by the growing use of thermoelectric modules in electronic devices and the rising adoption of electric and luxury vehicles. However, the high manufacturing costs of thermoelectric modules compared to traditional heating/cooling systems restrain the growth of this market.
The simultaneous heating and cooling properties of TEMs and the benefits of thermoelectric coolers over conventional cooling devices are expected to create market growth opportunities. However, the challenges associated with reliability, durability, and design complexity pose significant hurdles for companies operating in the thermoelectric modules market.
Here are the top 10 companies operating in the Thermoelectric Modules Market
Ferrotec Holdings Corporation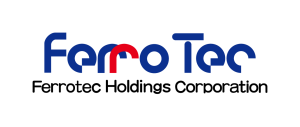 Founded in 1980 and headquartered in Tokyo, Japan, Ferrotec Holdings Corporation is a leading manufacturer, marketer, and distributor of advanced material, component, and assembly solutions used in a broad array of end products, manufacturing systems, and industries. Ferrotec operates in the market through three business segments, namely, Semiconductor Equipment-related Business, Electronic Devices Business, and Others.
The company offers ferrofluid and thermo-electric modules for electronic device businesses and premium-quality thermoelectric modules to volume manufacturers. Further, Ferrotec offers custom thermoelectric modules that deliver superior performance with consistent manufacturability to telecom, biomedical, industrial, instrumentation, analytical, automotive, and consumer device manufacturers look to. Ferrotec's extensive range of thermoelectric modules ranges from mini-modules with 2.3 mm x 3.3 mm footprints to larger, high-power modules with Imax levels as high as 36 amps. The company also offers multistage and custom modules in many shapes and sizes.
Laird Thermal Systems, Inc.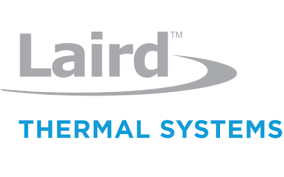 Headquartered in North Carolina, U.S., Laird Thermal Systems, Inc. designs and manufactures a wide range of thermal management products and custom solutions. The company offers thermal management solutions to manufacturers in the medical, analytical, industrial, telecom, transportation, and consumer markets.
Laird Thermal Systems offers thermal management components, assemblies, and systems that preserve or improve product quality and reliability while reducing product size, cost and power consumption with increasing performance and functionality.
TEC Microsystems GmbH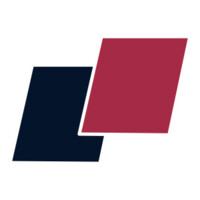 Founded in 2007 and headquartered in Berlin, Germany, TEC Microsystems GmbH focuses on miniature thermoelectric module developments and manufacturing technologies. Thermoelectric technologies are the company's core competence based on a decade of analysis, innovative development, product design and numerous successful projects in this field. Furthermore, TEC specializes in miniature thermoelectric modules (Peltier elements) and drives innovation and technological progress, including state-of-the-art analysis techniques.
TEC offers its products to customers in optoelectronics, telecom, micro-electronics, space, medical equipment/health care, security systems and fundamental research industries worldwide. Since 2007, the company has developed more than 5000 different thermoelectric solutions for customers in the laser and optoelectronics industry. It also successfully uses thermoelectric technologies for small-scale green energy harvesting as a seminal strategic component of its business operations.
KYOCERA Corporation

Founded in 1956 and headquartered in Kyoto, Japan, KYOCERA Corporation develops technologies and products and has cultivated new markets based on fine ceramic technologies. KYOCERA also promotes growth through diversification by leveraging various management resources, from material and components technologies to electronic devices, equipment, systems, and services. Peltier modules are used for precise temperature control for various analysis equipment such as blood analyzers, and PCR, and Kyocera's Peltier modules have long-life, high-reliability characteristics due to their unique structure, making them suitable for various fields which require a high level of quality.
The company offers its products to players in the information and communications, industrial machinery, automotive-related and environment and energy markets. The operates through three business segments: Core Components Business, Electronic Components Business, and Solutions Business.
Coherent Corp.

Founded in 1971 and headquartered in Pennsylvania, U.S., Coherent Corp. is engaged in developing, manufacturing, and marketing engineered materials, optoelectronic components, and devices for use in optical communications, industrial, aerospace and defense, consumer electronics, semiconductor capital equipment, life sciences, and automotive applications end markets. The company uses advanced engineered materials growth technologies and proprietary high-precision fabrication, micro-assembly, optical thin-film coating, and electronic integration to manufacture complex optoelectronic devices and modules.
Coherent operates in the market through two business segments: Photonic Solutions and Compound Semiconductors. It deploys its products in a variety of applications, including optical, data, and wireless communications products; laser cutting, welding, marking, and other materials processing operations; 3D sensing consumer applications; aerospace and defense applications, including intelligence, surveillance, and reconnaissance; semiconductor processing tools; and thermoelectric cooling and power-generation solutions.
Meticulous Research in its latest publication on Thermoelectric Modules Market has predicted the growth of 10.6% during the forecast year 2023-2030. 
KRYOTHERM

Founded in 1992 and headquartered in Russia, KRYOTHERM develops and manufactures thermoelectric modules, custom thermoelectric devices, Peltier coolers, and assemblies. The company constantly widens its product range and manufactures over 250 types of regular TEMs.
The company is also engaged in designing and manufacturing custom TEMs and related subsystems. Besides, the company's high production capacity enables it to remain cost competitive, with a well-earned reputation for product reliability and longevity.
Guangdong Fuxin Technology Co. Ltd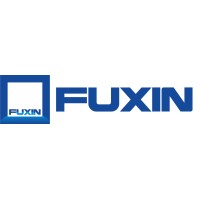 Established in 2003 and headquartered in Guangdong, China, Guangdong Fuxin Technology Co. Ltd is a high-tech enterprise of thermoelectric technology integrating R&D, production, sales, and service. The company promotes thermoelectric technology and provides clients with professional TEC solutions and application products. It is primarily engaged in manufacturing thermoelectric modules, thermoelectric systems, and thermoelectric applications.
The company has a production capacity of 12 million pcs of thermoelectric modules, 6.2 million pcs of thermoelectric systems, and 1.65 million pcs of thermoelectric products. In addition, relying on the R&D experience and technical precipitation accumulated over the years, the company has actively expanded the terminal application market of semiconductor thermoelectric technology in communications and automobiles.
KELK Ltd.

Founded in 1966 and headquartered in Kanagawa, Japan, KELK is a leading manufacturer of temperature-control equipment for semiconductor manufacturing. The company is engaged in developing, producing, and selling thermoelectric modules, heat exchangers and applied products.
The company focuses on quality and aims to provide thermoelectric modules with innovative technology. KELK's Thermo-Module is used in various businesses and individual modules due to its cost performance and reliability.
Crystal Ltd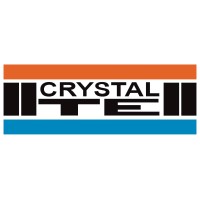 Founded in 1998 and headquartered in Moscow, Russia, Crystal is a manufacturer of high-efficiency coolers, thermoelectric modules (TEM), and thermoelectric assemblies (TEA). It is engaged in R&D, design and mass production of high-grade thermoelectric materials, Peltier modules, thermoelectric assemblies, and thermal systems for high-tech applications. The company strongly focuses on supplying customers with products of a high figure of merit, high durability, and high quality.

Phononic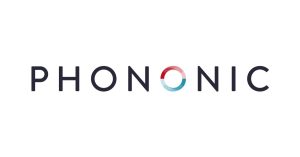 Founded in 2008 and headquartered in England, U.K., Phononic uses TECs to generate cooling within optoelectronics. It also designs and develops a line of TECs for use in customer applications. The company's TECs are developed in an ISO-certified manufacturing facility in the United States and deliver consistent, repeatable performance. These TECs offer up to 60% higher heat pumping density and up to 30% less energy consumption than typical performance.
Phononic's unrivaled approach to solid-state cooling uses semiconductor chips to deliver unrivaled temperature control & energy efficiency. The company's solid-state chip transforms daily lives, responsibly cooling and heating the modern world without toxic refrigerants.
Authoritative Research on the Thermoelectric Modules Market – Global Opportunity Analysis and Industry Forecast (2023-2030)
Need more information? Meticulous Research®'s new report covers each of these companies in much more detail, providing analysis on the following:
Recent financial performance
Key products
Significant company strategies
Partnerships and acquisitions
The Comprehensive report provides global market size estimates, market share analysis, revenue numbers, and coverage of key issues and trends.
Please download report pages and learn more: https://www.meticulousresearch.com/download-sample-report/cp_id=5494