Speech-to-text API Market is projected to reach $10 billion by 2030, at a CAGR of 17.3% during the forecast period of 2023 to 2030. The growth of this market is driven by the proliferation of voice-enabled devices, the increasing use of voice & speech technologies for transcription, and technological advancements, coupled with the rising adoption of connected devices. However, speech-to-text API solutions' lack of accuracy in regional accent & dialect recognition restrains the growth of this market.
Innovations in speech-to-text solutions for specially-abled people and the development of speech-to-text API solutions for rare & local languages are expected to create growth opportunities for the players operating in this market. However, data security & privacy concerns are a major challenge for market growth. Additionally, the growing demand for voice authentication in mobile banking applications is a prominent trend in the speech-to-text API market.
Here are the top 10 companies operating in Speech-to-text API Market
Google LLC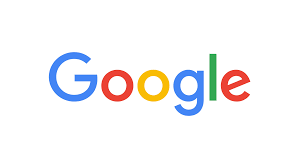 Founded in 1998 and headquartered in California, U.S., Google is engaged in search engine technology, online advertising, cloud computing, computer software, quantum computing, e-commerce, artificial intelligence, and consumer electronics. Google Services' core products and platforms include ads, Android, Chrome, hardware, Gmail, Google Drive, Google Maps, Google Photos, Google Play, Search, and YouTube, each with broad and growing user adoption worldwide. The company's products are used worldwide, making it one of the most recognized brands globally.
Google Speech-to-Text is a cloud-based speech-to-text transcription tool that uses Google's AI-technology-powered API. With Cloud Speech-to-Text, users can transcribe their content with accurate captions, give voice commands, and gain insights. Google speech-to-text can process audio streamed from the user's microphone or a pre-recorded audio file, giving real-time transcription results in over 80 languages.
Microsoft Corporation

Founded in 1975 and headquartered in Washington, U.S., Microsoft Corporation is a technology company that provides computer software, consumer electronics, personal computers, and related services. The company enables digital transformation in the era of intelligent cloud and edge. Furthermore, the company develops and supports software, services, devices, and solutions that deliver new customer value and help people and businesses realize their full potential.
Microsoft offers an array of services, including cloud-based solutions that provide customers with software, services, platforms, and content. The company's product portfolio includes operating systems, cross-device productivity and collaboration applications, server applications, business solutions, desktop and server management tools, software development tools, and video games.
Amazon Web Services, Inc.

Founded in 2006 and headquartered in Washington, U.S., Amazon Web Services provides on-demand cloud computing platforms and APIs to individuals, companies, and governments. The company offers IT infrastructure services to businesses in the form of cloud computing. The company provides a highly reliable, scalable, low-cost infrastructure platform in the cloud that powers many businesses worldwide. The AWS cloud computing platform provides the flexibility to launch applications regardless of use case or industry. Its infrastructure is one of the most secure, extensive, and reliable cloud platforms, offering over 200 fully featured services from data centers globally. AWS speech-to-text is a speech recognition software that enables the recognition and translation of spoken language into text through computational linguistics. The company has specific applications, tools, and devices that transcribe audio streams in real-time to display text and act on it.
IBM Corporation

Founded in 1911 and headquartered in New York, U.S., IBM Corporation mainly focuses on providing solutions for enhancing digital experiences, improving performance and data security, and enabling continuous operations. The company provides services that enable clients to apply technologies at scale to transform key workflows, processes, and domains, including strategy, business process design and operations, data and analytics, and system integration.
The company operates in the market through four business segments, namely, Software, Consulting, Infrastructure, and Financing and Other. IBM's speech-to-text service provides APIs that use IBM's speech-recognition capabilities to produce transcripts of spoken audio within an existing application and Watson Assistant. It enables fast and accurate speech transcription in multiple languages for various use cases, including customer self-service, agent assistance and speech analytics. In addition to basic transcription, the service can produce detailed information about many different aspects of the audio.
Verint Systems Inc.

Founded in 1994 and headquartered in New York, U.S., Verint Systems sells software and hardware products for customer engagement management and business intelligence. The company helps brands build enduring customer relationships by connecting work, data, and experiences across the enterprise. Verint Speech Transcription is part of Verint's unified portfolio of contact center solutions, which includes offerings for call recording and speech analytics. It allows big data and analytics teams to tap a wealth of insights from unstructured data. It also provides an open stream of accurate speech-to-text transcription data via a best-of-breed Application Program Interface (API), annotated with speaker separation and categorization.
Meticulous Research in its latest publication on Speech-to-text API Market has predicted the growth of 17.3% during the forecast year 2023-2030.
Rev.com, Inc.
Founded in 2010 and headquartered in Texas, U.S., Rev.com, Inc. provides closed captioning, subtitles, and transcription services. The company has built a marketplace where skilled freelancers can connect with customers in need of fast, affordable services. Rev AI's Asynchronous Speech-to-Text API makes it easy to transcribe audio and specify the language code when requesting transcription. Rev's speech-to-text solutions offer unmatched accuracy. The company helps brands maximize the value of their content, make their brand more accessible, and grow their audience.
Twilio Inc.

Founded in 2008 and headquartered in California, U.S., Twilio is engaged in communications channels like voice, text, chat, video, and email by virtualizing the world's communications infrastructure through APIs that are simple for any developer to use and robust enough to power the world's most demanding applications.
Twilio enables developers to build, scale and operate real‑time customer engagement within their software applications. The company offers a customer engagement platform with software designed to address specific use cases like account security and contact centers and a set of APIs that handles the higher-level communication logic needed for nearly every type of customer engagement. Twilio's speech recognition solutions convert speech to text and analyze its intent during any voice call and real-time transcription solution.
Baidu, Inc.

Founded in 2000 and headquartered in Beijing, China, Baidu is a leading AI company that offers a full AI stack, encompassing an infrastructure consisting of AI chips, deep learning framework, core AI capabilities, such as natural language processing, knowledge graph, speech recognition, computer vision and augmented reality, as well as an open AI platform to facilitate wide application and use. The company has a diversified portfolio of products and services. The company operates in the market through two business segments, namely, Baidu Core and iQIYI.
Speechmatics

Founded in 1980 and headquartered in Cambridge, U.K., Speechmatics is a global leader in deep learning and speech recognition and provides an autonomous speech recognition technology that understands every voice. Speechmatics' speech-to-text API enables businesses to accurately transcribe speech into text. The technology trains huge amounts of unlabeled data without human intervention, delivering a far more comprehensive understanding of all voices and reducing AI bias and speech recognition errors.
VoiceCloud
Founded in 2007 and headquartered in California, U.S. VoiceCloud is a leading provider of cloud-based voice-to-text transcription applications and voice services. With the improvements in speech-to-text technology, VoiceCloud's voice-to-text (V2T) is used for applications like voicemail, voice notes, post-conference call transcription, call recording transcription, customer surveys and call center agent cost savings. VoiceCloud controls cloud-based infrastructure and technology for the mass deployment of voice-to-text applications by providing highly accurate transcriptions. The company offers English and Spanish voice-to-text transcription services across 15 countries.
VoiceCloud's voice-to-text transcription API allows developers to access the high-quality voice-to-text conversion employed by the company in their applications. The company's patented SaaS transcription platform is utilized by several V2T organizations to convert voicemails or audio files to text and deliver them via email or text message.
Authoritative Research on the Speech-to-text API Market – Global Opportunity Analysis and Industry Forecast (2023-2030)
Need more information? Meticulous Research®'s new report covers each of these companies in much more detail, providing analysis on the following:
Recent financial performance
Key products
Significant company strategies
Partnerships and acquisitions
The Comprehensive report provides global market size estimates, market share analysis, revenue numbers, and coverage of key issues and trends.
Please download report pages and learn more: https://www.meticulousresearch.com/download-sample-report/cp_id=5473