The Smart Locks Market is expected to grow at a CAGR of 14.7% from 2022 to reach $5,53 billion by 2029. The growth of this market is driven by growing safety & security concerns, increasing smart home projects around the world, and rapid urbanization in emerging countries. However, high costs, the perception of unreliability, and the lack of awareness among customers restrain the growth of the smart locks market. The rising adoption of Industry 4.0 technologies and the proliferation of smart cities are expected to create growth opportunities for players operating in this market. However, the risk of cyberattacks through IoT devices is a challenge for market growth. Additionally, the increasing integration of biometric technologies into smart locks is a major trend in this market.
Here are the top 10 companies operating in the Smart Lock Market
ASSA ABLOY

Founded in 1994 and headquartered in Stockholm, Sweden, ASSA ABLOY is a global leader in access solutions. The company has about 1,000 sites, including 130 production facilities and 100 R&D sites. It offers a complete range of innovative access solutions of mechanical and electromechanical locks, cylinders, keys, tags, security doors, identification products and automated entrances, delivered by its five divisions. Its portfolio includes 190 brands, some of which are significant leaders in their market, such as Yale for home access and security and HID for identification technology.
ASSA's Linus, a keyless lock designed to protect the home and simplify life, is an impeccable design combined with the most advanced technology. It allows secure locking and unlocking from anywhere. One can access their home without using keys, see who enters and when, grant virtual keys to guests, and check if the door is open or closed.
dormakaba Group

Founded in 1862 and headquartered in Zürich, Switzerland, dormakaba Group is one of the leading companies in the global security and access solutions market. With its comprehensive portfolio and strong brands, dormakaba offers its products, solutions, and services to access places, buildings and rooms from a single source. Its portfolio includes locking systems from cylinders, keys and locks right through to fully networked electronic access solutions and cloud-based solutions, physical access systems and automatic door systems, as well as a comprehensive range of door hinges, fittings, and door closers.
dormakaba is active in over 130 countries and has a presence in all relevant markets through production sites and/or distribution and service offices, as well as through collaboration with local partners. The company has divided the areas of business into five segments. Access Solutions (AS) is structured in four segments by region: AS AMER (North and South America), AS APAC (Asia Pacific), AS DACH (Germany, Austria, and Switzerland), and AS EMEA (Europe, Middle East, and Africa).
Allegion plc

Founded in 1908 and headquartered in Dublin, Ireland, Allegion PLC is a leading global provider of security products and solutions that keep people and assets safe and secure where they reside and work. The company creates peace of mind by pioneering safety and security with a vision of seamless access and a safer world. Seamless access allows authorized, automated, safe passage and movement through spaces and places in the most efficient and frictionless manner possible. The company offers an extensive and versatile portfolio of security and access control products and solutions across various leading brands. Allegion's experts across the globe deliver high-quality security products, services and systems, and the company uses their deep expertise to serve as trusted partners to end-users who seek customized solutions to their security needs.
Honeywell International Inc.

Founded in 1906 and headquartered in North Carolina, U.S., Honeywell International invents and commercializes technologies that address some of the world's most critical challenges around energy, safety, security, air travel, productivity, and global urbanization. The company is a leading industrial software company committed to introducing state-of-the-art technology solutions to improve efficiency, productivity, sustainability, and safety in high-growth businesses in broad-based, attractive industrial end markets. The company works for healthcare, aerospace, building & cities, chemicals & materials, industrial & manufacturing, retail, safety, and supply chain industries and operates in the market through four segments, namely, Aerospace, Building Technologies, Performance Materials and Technologies, and Safety and Productivity Solutions.
Honeywell offers a sophisticated yet user-friendly access control solution that allows entry to only authorized personnel. Its Bluetooth-enabled Digital Deadbolt Door Locks provide keyless convenience. One can create and send permanent, temporary (timed), or one-time use e-keys and digital passcodes to anyone via smartphones. The app also allows to view and monitor entry records and get entry notifications. This smart lock can be used with a traditional key, eKey (via the free Smartphone App), or digital passcode entered on the keypad.
Zhejiang Dahua Technology Co., Ltd

Founded in 2001 and headquartered in Zhejiang, China, Zhejiang Dahua is a leading video-centric smart IoT solutions and services provider. While maintaining the steady growth of existing business areas, the company is pursuing rapid growth in smart IoT. It effectively integrates digital technologies such as artificial intelligence, big data, and IoT into its products and solutions to serve the digital innovation of cities and the intelligent digital transformation of enterprises, supporting the continuous improvement of its status in the smart IoT industry by developing AIoT and the IoT Digital Intelligence Platform.
"Meticulous Research in its latest publication on Smart Lock Market has predicted the growth of 14.7% during the forecast year 2022-2029"
SALTO Systems, S.L.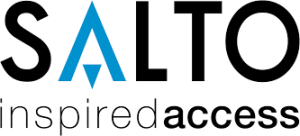 Founded in 2001 and headquartered in Oiartzun, Spain, SALTO Systems is a developer and manufacturer of advanced and reliable wireless electronic locking and access control smart solutions. For nearly 20 years, the company has been synonymous with innovative solutions, including stand-alone, cloud-based and mobile applications, that set new standards in security, manageability, flexibility and design that bring real-world benefits to virtually any door and building type. Across various industries and applications, it is widely recognized as a global market leader in smart electronic access control solutions. The company has 40 offices and a global international structure with 28 subsidiaries.
Vivint Smart Home, Inc. 

Founded in 1997 and headquartered in Utah, U.S., Vivint is a smart home automation company that provides home security and automation systems, smart security cameras, smart security sensors, smart lighting, temperature control, constant monitoring, and support services. The company also offers home consultation, professional installation, and 24/7 customer care and monitoring services. It helps consumers create a customized solution for their home by integrating smart cameras (indoor, outdoor, & doorbell), locks, lights, thermostats, garage door control, car protection, and a host of safety and security sensors.
ZKTECO CO., LTD.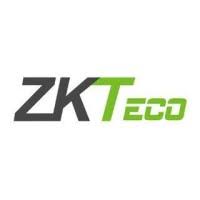 Founded in 1985 and headquartered in China, ZKTECO specializes in pioneering biometric recognition techniques and providing products and solutions for smart entrance management, smart identity authentication, and smart office. The company offers services on all fronts to public-service, enterprise-level, and personal users. The company owns patents for fingerprint, iris, face, vein and palm print recognition techniques, and owns patents for computing vision techniques, including facial recognition, identification of behaviors, X-ray object identification, and video structure.
From the core technical authorizations of physical and behavioral features, including fingerprint, iris, face, and vein, to ZKBioDeSee Software empowered by hybrid biometric verification and computer vision and hybrid biometric verification identity authentication O2O smart terminals and solutions, the company offers one-stop solutions based on smart verification and identity authentication applications for vertical industries, partners, and system integrators.
igloocompany Pte Ltd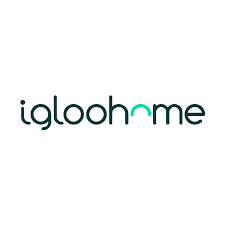 Founded in 2015 and headquartered in Singapore, igloocompany is a smart access company that manufactures smart locks and lockboxes. In October 2020, igloocompany became the parent company of igloohome and iglooworks. igloohome provides keyless access solutions for smarter living and smarter cities. With igloohome smart locks, users can remotely grant time-sensitive access to their properties or assets. Unlike other smart devices in the market, it uses unique technology, algoPIN, that enables its solutions to be highly secure and operate remotely without needing WiFi connectivity. The company has over 100 employees, with 13 regional offices worldwide.
Samsung Electronics Co., Ltd.

Founded in 1969 and headquartered in Suwon-si, South Korea, Samsung Electronics manufactures a wide range of consumer and industrial electronic equipment and products such as semiconductors, personal computers, peripherals, monitors, televisions, and home appliances including air conditioners and microwave ovens. The company ranked among the world's largest information technology and semiconductors companies. It also has a significant share in the global shipbuilding, insurance, and advertising industries.
The company consists of business divisions that operate independently: CE (Consumer Electronics), IM (Information Technology & Mobile Communications), DS (Device Solutions), and Harman (Harman International Industries, Inc. and its subsidiaries), which produces automotive electronics components. The company's digital security locks (Mortise, Deadbolt, and RIM) are continually pushing the limits of home security. Samsung recently launched its PUSH PULL lock concept enabled with Bluetooth technology.
Amidst this crisis, Meticulous Research® is continuously assessing the impact of the COVID-19 pandemic on various sub-markets and enables global organizations to strategize for the post-COVID-19 world and sustain their growth. Let us know if you would like to assess the impact of COVID-19 on any industry here- https://www.meticulousresearch.com/download-sample-report/cp_id=5359
Authoritative Research on the Smart Lock Market- Global Opportunity Analysis and Industry Forecast (2022-2029)
Need more information? Meticulous Research®'s new smart lock market report covers each of these companies in much more detail, providing analysis on the following:
Recent financial performance of Smart Lock Market
Key products
Significant company strategies
Partnerships and acquisitions
Impact of COVID-19 on the Smart Lock Market
The Comprehensive report provides global market size estimates, market share analysis, revenue numbers, and coverage of key issues and trends.
Please download Smart Lock Market report pages and learn more: https://www.meticulousresearch.com/download-sample-report/cp_id=5359