The RegTech Market is projected to reach USD 23.6 billion by 2029, at a CAGR of 16.5% during the forecast period 2022-2029. The growing number of fraudulent activities, the increasing need to automate regulatory compliance processes, and the rising need for faster transactions are the major factors driving the growth of this market. In addition, the growing popularity of automated regulatory compliance and identity verification solutions by the online gaming industry and the increasing demand for risk & regulatory compliance solutions by the pharmaceutical industry are expected to offer significant growth opportunities for this market. However, failure to manage device updates restrains the growth of this market to a certain extent.

Top 10 Companies Operate in the RegTech Market-
Broadridge Financial Solutions, Inc.

Founded in 2007 and headquartered in New York, U.S., Broadridge Financial Solutions, Inc. is a global financial technology leader that provides investor communications and technology-driven solutions to banks, broker-dealers, asset and wealth managers and corporate issuers. It is the leading provider of investor communications, technology-driven solutions, and data and analytics solutions for the financial services industry. The company offers solutions for enriching client engagement, navigating risk, optimizing efficiency, and generating revenue growth. Broadridge operates through two segments, namely, Investor Communication Solutions and Global Technology and Operations. The company provides governance and communications solutions, such as regulatory solutions, data-driven fund solutions, corporate issuer solutions, and customer communications solutions, through the Investor Communication Solutions segment.
Wolters Kluwer N.V.
Founded in 1836 and headquartered in Alphen aan den Rijn, Netherlands, Wolters Kluwer is a global leader in professional information, software solutions, and services for the health, tax & accounting, governance, risk & compliance, and legal & regulatory sectors. It serves customers in over 180 countries and maintains operations in over 40 countries. The company provides a range of expert solutions that combine deep domain knowledge with advanced technology and services.
Wolters Kluwer operates through four segments, namely, Health; Tax & Accounting; Governance, Risk & Compliance; and Legal & Regulatory. Through the Governance, Risk & Compliance segment, the company offers solutions such as finance, risk, and regulatory reporting suite OneSumX; banking compliance solutions ComplianceOne, Expere, eOriginal, and Gainskeeper; and enterprise legal management software Passport and TyMetrix.
Deloitte Touche Tohmatsu Limited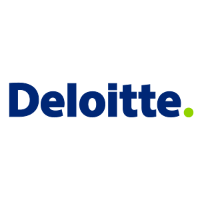 Founded in 1845 and headquartered in London, U.K., Deloitte is a leading provider of RegTech solutions and services. Its Deloitte Managed Services is a European RegTech provider of end-to-end managed services for KYC and AML solutions. The company provides solutions in categories such as regulatory reporting, risk management, identity management & control, compliance, and transaction monitoring. Deloitte is leveraging technologies like artificial intelligence (AI), robotic process automation (RPA), and data mining and analytics, combined with futuristic approaches to solving critical compliance issues. It offers solutions for several use cases, such as fraud monitoring, regulatory reporting, e-KYC/AML/CFT, digital identity, data management, compliance, governance, and risk management.
NICE Ltd. (Israel)

Founded in 1986 and headquartered in Ra'Anana, Israel, NICE Ltd. is a provider of RegTech solutions, platforms, and services to help customers assess their risks, stay compliant with ever-changing regulations, and keep a step ahead of financial crime. The company's entity-centric AML solutions help optimize efficiency and accuracy and provide full regulatory compliance coverage and auditability. Furthermore, NICE provides an industry-leading integrated fraud management platform. Its IFM-X offers complete, real-time, end-to-end fraud prevention coverage that adapts to new and emerging fraud threats. Additionally, it offers a SURVEIL-X Holistic Trade Compliance platform to analyze and correlate all trade-related data and financial crime risk management platforms, providing comprehensive surveillance coverage for all regulatory needs.
IBM Corporation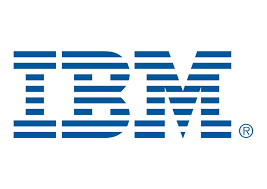 Founded in 1911 and headquartered in New York, U.S., IBM is a leading RegTech solution provider that offers a  comprehensive solution portfolio that leverages deep expertise in risk and compliance with advanced AI and analytics technology. It provides new technologies to help banks and other financial institutions meet regulatory monitoring, reporting, compliance, and risk management challenges. The company offers its RegTech solutions in categories such as financial crimes and conduct risk, financial risk, governance, risk and compliance, and security and resiliency.
"Meticulous Research in its latest publication on RegTech Market has predicted the growth of 16.5% during the forecast year 2022-2029"

Chainalysis Inc.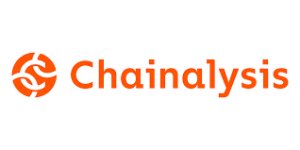 Founded in 2014 and headquartered in New York, U.S., Chainalys Inc. is a blockchain data platform. It provides data, software, services, and research to government agencies, exchanges, financial institutions, and insurance and cybersecurity companies across 70 countries. Additionally, the company provides solutions in categories such as cryptocurrency compliance, crypto intelligence for research and investment, investigation software, and automated cryptocurrency transaction monitoring software.
Chainalysis also develops clearer regulations, establishes standard audit practices, implements powerful compliance controls for cryptocurrency, and integrates into the global financial infrastructure. The data offered by the company powers investigation, compliance, and market intelligence software to solve high-profile criminal cases. The company provides solutions for government agencies, financial institutions, and cryptocurrency businesses. The company has a geographic presence across the United States.
Cleversoft Group GmbH

Founded in 2004 and headquartered in München, Germany, cleversoft group is a leading RegTech services provider in Europe. The company provides modern regulatory compliance software and services for banking, insurance, pension funds, and asset management industries. Additionally, it offers modern regulatory compliance solutions for the financial services industry. The company also provides audit-compliant regulatory documents, regulatory reporting solutions, financial crime software, and a banking-specific CRM solution.
Corlytics

Founded in 2013 and headquartered in Dublin, Ireland, Corlytics is a regulatory risk intelligence solution provider. The company's Regulatory Monitoring solution offers enriched regulatory data, including horizon scanning with operational and legal risk impact assessment workflow.
Corlytics analyzes the flow of information from regulators, government bodies and other global sources and identifies emerging themes. Furthermore, it offers various trackers such as Payments Tracker, FinCrime Tracker, and Crypto Tracker. With the help of Corlytics Regulatory Risk Analytics solution, the company provides risk-based views of regulatory concerns for risk, audit and compliance teams to assist in the planning and allocation of regulatory compliance.
Jumio Corporation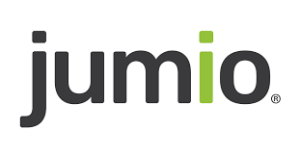 Founded in 2010 and headquartered in Palo Alto, California, U.S., Jumio is a leading provider of AI-powered end-to-end identity orchestration, eKYC and AML solutions to fight fraud and other financial crimes, maintain compliance and onboard customers faster. It offers solutions for leading companies in the financial services, sharing economy, digital currency, retail, travel, and online gaming sectors. The company uses AI, biometrics, machine learning and certified liveness detection to provide KYC/AML solutions. Jumio has verified over 500 million identities issued by over 200 countries and territories from real-time web and mobile transactions.
Polestar Space Applications Limited

Founded in 1998 and headquartered in London, U.K., Pole Star Space Applications is a leader in maritime intelligence, empowering better decision-making and protecting vessels, people, reputation, and investments. It provides a wide range of solutions designed specifically to enable time-critical decisions and mitigate risk across all facets of maritime activity, such as cross-border trade, sustainability risk, and monitoring territorial waters. The company provides vessel intelligence solutions that turn complex data into accessible insight across regulatory conformance, sanctions screening, trade compliance, tracking, monitoring, and ship security.
Amidst this crisis, Meticulous Research® is continuously assessing the impact of the COVID-19 pandemic on various sub-markets and enables global organizations to strategize for the post-COVID-19 world and sustain their growth. Let us know if you would like to assess the impact of COVID-19 on any industry here- https://www.meticulousresearch.com/download-sample-report/cp_id=5349
Authoritative Research on the RegTech Market- Global Opportunity Analysis and Industry Forecast (2022-2029)
Need more information? Meticulous Research®'s new report covers each of these companies in much more detail, providing analysis on the following:
Recent financial performance
Key products
Significant company strategies
Partnerships and acquisitions
Impact of COVID-19 on the RegTech Market
The Comprehensive report provides global market size estimates, market share analysis, revenue numbers, and coverage of key issues and trends.
Please download report pages and learn more:https://www.meticulousresearch.com/download-sample-report/cp_id=5349