The Europe Seaweed Market is projected to reach $5.65 billion by 2030, at a CAGR of 16.6% from 2023 to 2030. Moreover, in terms of volume, the Europe seaweed market is projected to reach 1,815.25 KT by 2030, at a CAGR of 17.7% from 2023 to 2030. The steady growth of this market is attributed to the rising adoption of plant-based products, increasing consumption of seaweed-based products as a source of high nutrients and minerals, and government initiatives to boost seaweed cultivation. However, the growing prevalence of natural calamities is expected to restrain the growth of this market to a notable extent.
Top 10 Companies Operating in Europe Seaweed Market
 
Seaweed & Co. (U.K.)

Founded in 2015 and headquartered in Whitley Bay, U.K., Seaweed & Co. is engaged in manufacturing and distributing organic seaweed ingredients. The company offers organic PureSea seaweed ingredients for the food, beverage, and nutrition market and Doctor Seaweed's Weed & Wonderful seaweed products range. It has a strong presence across the U.K.
Cargill, Incorporated (U.S.)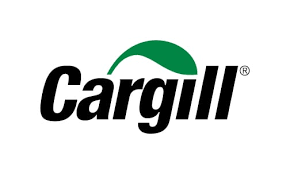 Founded in 1865 and headquartered in Minneapolis, U.S., Cargill, Incorporated is involved in the manufacturing and marketing of food, agriculture, and financial & industrial products & services around the world. The company operates through five business segments: Food Ingredients & Bio-industrial, Animal Nutrition, Protein & Salt, Agriculture Supply Chain & Energy, and Transportation & Metals. In 2019, Cargill launched its Red Seaweed Promise program to address key sustainability challenges for the harvesting and cultivation of red seaweed, along with enhancing producer livelihoods, supporting local communities, and conserving the marine environment. The company offers powder-form seaweed for food, beverage, and personal care products.
Ocean Rainforest (Denmark)

Founded in 2010 and headquartered in Faroe Islands, Denmark, Ocean Rainforest is engaged in growing, harvesting, and processing several species of seaweeds. The company provides fresh, frozen, ensilaged, and dried products. The company caters to the European food and feed market with high-quality seaweed products and offers Nordic seaweed products for food and cosmetic product manufacturers.
Thorverk Hf (Iceland)

Established in 1976 and headquartered in Reykhólar, Iceland, Thorverk manufactures and distributes organic and sustainably harvested algal meals. The company offers dried and milled Ascophyllum and Laminaria products. Thorverk produces 7,000 tons of pure, dry seaweed meal annually, and its products have been certified organic since 1999 and sustainably harvested since 2007.
ALGAplus (Portugal)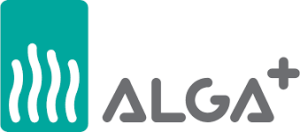 Founded in 2012 and headquartered in Ilhavo, Portugal, ALGAplus manufactures and distributes macroalgae and its derived products in a controlled environment and with biological certification. The company offers seaweed extracts used in food and cosmetic products. It provides various species of seaweeds, including Chondrus crispus, Codium tomentosum, Fucus vesiculosus, Graciliaria gracilis, Palmaria palmata, Porphyra dioica, Porphyra umbilicalis, and Ulva rigida.
Meticulous Research in its latest publication on Europe Seaweed Market has predicted the growth of 16.6% during the forecast year 2023 to 2030.
MYCSA Ag, Inc. (U.S.)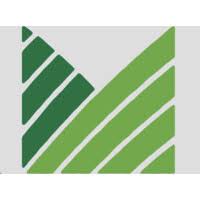 Founded in 2004 and headquartered in Brownsville, Texas, U.S., MYCSA Ag, Inc. is engaged in producing and distributing organic bulk fertilizers, raw materials, solutions, and other products for organic growers and the organic agriculture industry. MYCSA offers a complete line of certified, water-soluble fertilizers and natural insect repellents for farmers, blenders, formulators, and distributors and provides seaweed extract in powder and flake forms.
Seaweed Solutions AS (Norway)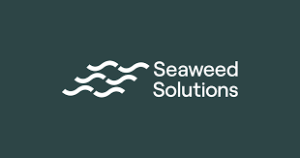 Founded in 2009 and headquartered in Trondheim, Norway, Seaweed Solutions AS is engaged in the cultivation and supply of seaweeds. The company provides seaweed as a raw material for food, feed, biochemicals, energy, and other valuable products and delivers sugar kelp (kombu), winged kelp (wakame), and other species of seaweeds. It offers a range of processing forms of seaweed, including frozen, blanched, and dried. Annually, the company produces more than 3000 tons of fresh biomass production.
The Seaweed Company (South Holland)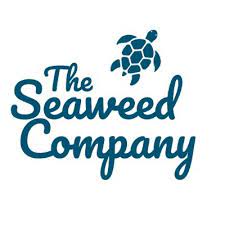 Founded in 2018 and headquartered in Schiedam, South Holland, The Seaweed Company is engaged in growing, harvesting, and processing seaweed at a commercial scale. The company offers seaweed to several industries, including high-nutrition foods, health & well-being, animal health, pharmaceuticals, bio-growth stimulants, sustainable materials, renewable energy, and carbon sequestration. The company's production facilities are located in India, Ireland, and Morocco.
Baoji Earay Bio-Tech Co., Ltd (China)

Headquartered in Baoji, China, Baoji Earay Bio-Tech is a high-technology enterprise engaged in research, production, and sales and specializes in natural plant extracts and refining process business. The company operates through four business segments: Botanical Extract Series, Fruit and Vegetable Powder, Effective Herbal Ingredients, and Pharmaceutical Intermediates. It offers seaweed powder for the food and beverage, health, and pharmaceutical industries. Further, the company has obtained GMP, HACCP, ISO9001, and Kosher Certifications.
Shore Seaweed (U.K.)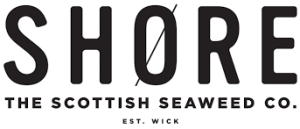 Founded in 2016 and headquartered in Alness, Scotland, U.K., Shore Seaweed is engaged in growing, harvesting, and processing natural Scottish seaweed. The company harvests selected species from the remote coastline in the far north of Scotland. It has a strong geographical presence in Europe.
Popular Mention: Algea (Part of Valagro Group) (Norway).
Authoritative Research on the Europe Seaweed Market – Regional Opportunity Analysis and Industry Forecast (2023-2030)
Need more information? Meticulous Research®'s new report covers each of these companies in much more detail, providing analysis on the following:
Recent financial performance
Key products
Significant company strategies
Partnerships and acquisitions
The Comprehensive report provides europe market size estimates, market share analysis, revenue numbers, and coverage of key issues and trends.
Please download report pages and learn more: https://www.meticulousresearch.com/download-sample-report/cp_id=5495